Products & Services: Valves
The OCV ValveMeter Ultra is a stand-alone, electronic flow metering and control system.
Feb 1st, 2009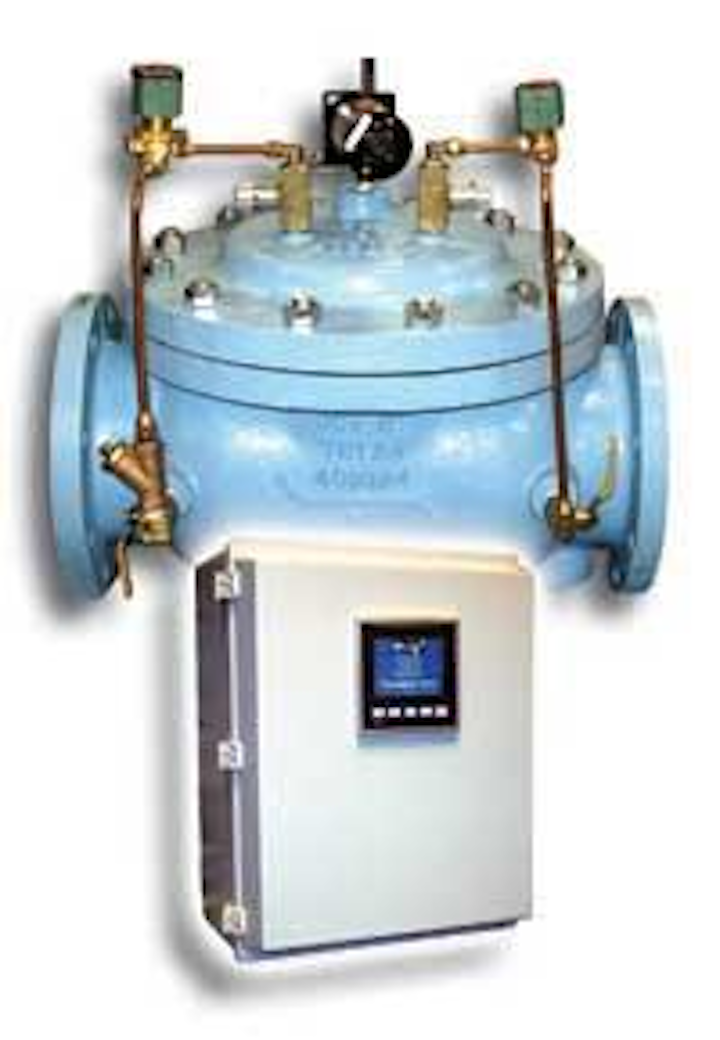 Metering, control system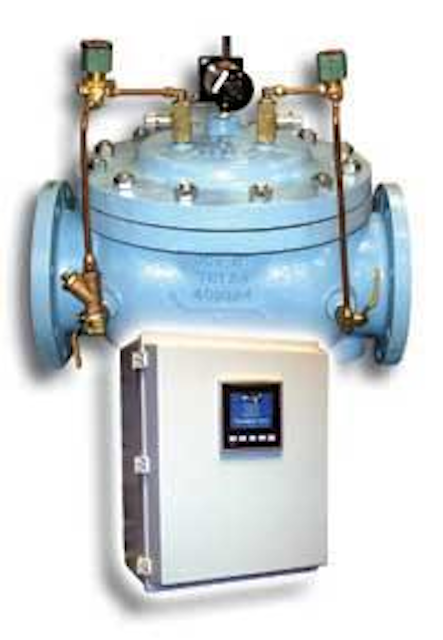 Click here to enlarge image
The OCV ValveMeter Ultra is a stand-alone, electronic flow metering and control system. Based upon the variables of valve differential pressure and valve position, the system automatically calculates and displays the flow rate and signals the solenoids on the control valve to control the flow rate at a given set point. There is no need for a separate flow meter in the line. The system features a user-friendly touch screen and displays user-selectable flow units. It is available on all OCV valves, sizes 4"-24".
OCV Control Valves
Tulsa, OK
Tel: 888-628-8258
Web: www.controlvalves.com
Circle No. 219 on Reader Service Card
Valve spigot connections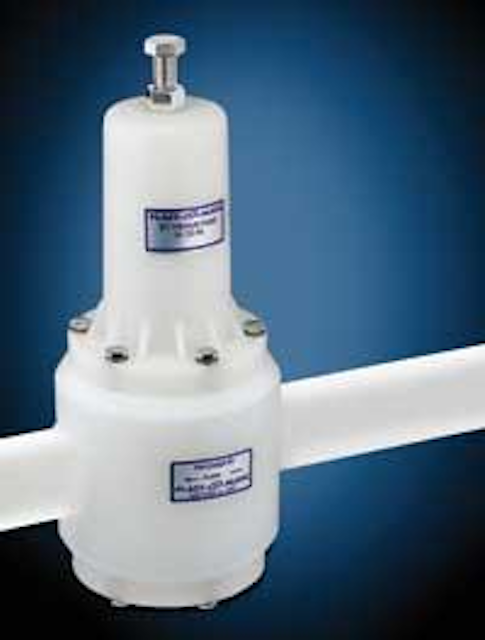 Click here to enlarge image
Plast-O-Matic Valves has announced the availability of factory-installed spigot connections for its thermoplastic valve and piping products line. Constructed of ultra-pure, corrosion resistant polypropylene or Kynar PVDF, the Series ZSP True Blue spigot ends minimize deadleg and are designed for BCF (bead and crevice-free) and Infra-Red Butt-Fusion and Socket Fusion piping. Spigot sizing is dimensionally compatible with all major piping manufacturers.
Plast-O-Matic Valves, Inc.
Cedar Grove, NJ
Tel: 973-256-3000
Web: www.plastomatic.com
Circle No. 220 on Reader Service Card
Thermoplastic valves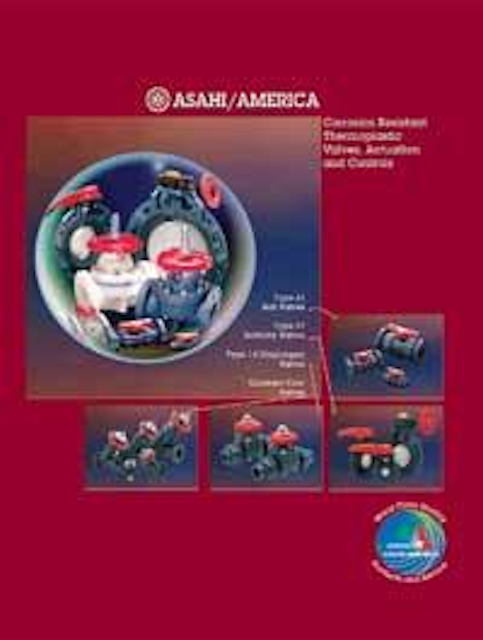 Click here to enlarge image
Asahi/America has published a new 180 page Thermoplastic Valve and Actuation Catalog. A resource for engineers, plant managers and distributors, the catalog presents comprehensive technical information and drawings of the company's products. The full-color catalog highlights the advantages of using thermoplastic valves and actuators in fluid handling systems, including their corrosion-resistant properties.
Asahi/America Inc.
Malden, MA
Tel: 877-242-7244
Web: www.asahi-america.com
Circle No. 222 on Reader Service Card
Valve exercising system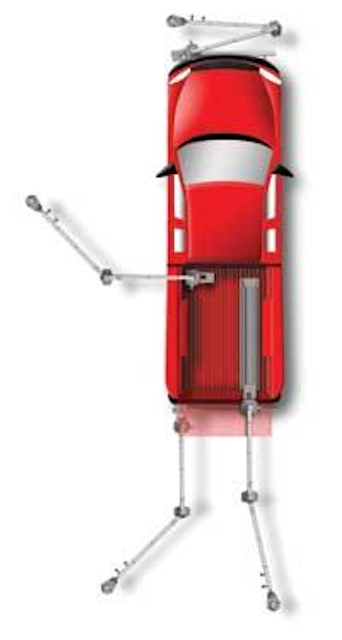 Click here to enlarge image
The E.H. Wachs ERV-750 valve turning system can be mounted on a trailer or on a truck using a front mount, side mount, back bumper mount or slide out bed mount. The system allows a single operator to reach any valve and turn it, even in extremely high torque situations. It is fully automated and intelligent so the proper amount of torque is always applied. Because of the company's patented automation technology, valve breakage has been virtually eliminated – providing automatic shutdown when torque limits are reached.
E.H. Wachs Co.
Lincolnshire, IL
Tel: 800-323-8185
Web: www.wachsco.com
Circle No. 256 on Reader Service Card
HDPE ball valves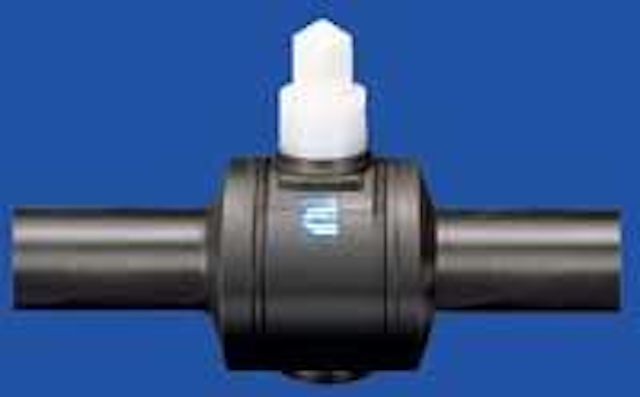 Click here to enlarge image
Integrity Fusion Products offers a full line of HDPE fittings for the municipal water and wastewater industries. In addition to butt fittings and electrofusion fittings, the company is now stocking IntegriFuse HDPE Poly Ball Valves in sizes ranging from ½" through 16". The full port valves allow unrestricted flow and maximum allowable pressures, with operating temperature range of -20 F to 140 F. Each valve is serialized, offering complete material and process traceability, and comes with a 10 year warranty.
Integrity Fusion Products Inc.
Tel: 770-632-7530
Web: www.hdpe-valves.com
Circle No. 223 on Reader Service Card
Toxic gas shutoff system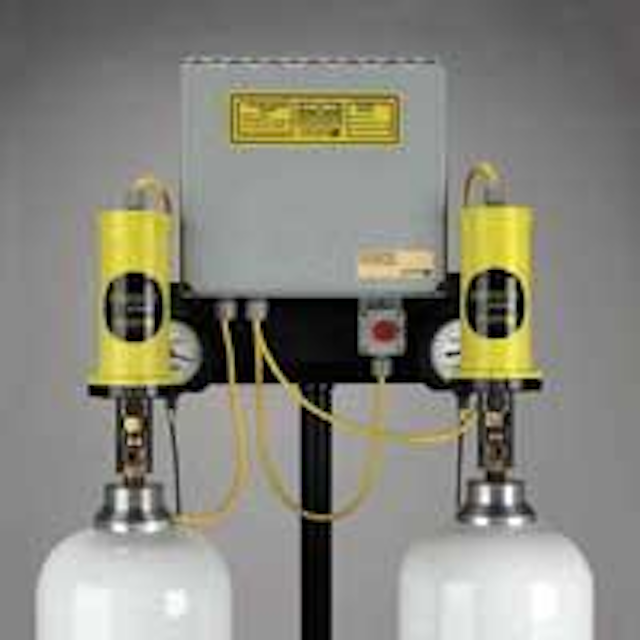 Click here to enlarge image
Halogen Valve Systems' Terminator Actuator™ closes 150 lb. toxic gas cylinder valves in three seconds when activated from remote sensors and switches. This fire code approved, microprocessor-controlled system has a self-contained battery that guarantees operation of the motorized closing mechanism during a power failure. A computer system monitors the battery, regulates the charger and closes the system automatically if a low battery situation occurs.
Halogen Valve Systems
Irvine, CA
Tel: 877-476-4222
Web: www.halogenvalve.com
Circle No. 254 on Reader Service Card
Plug valves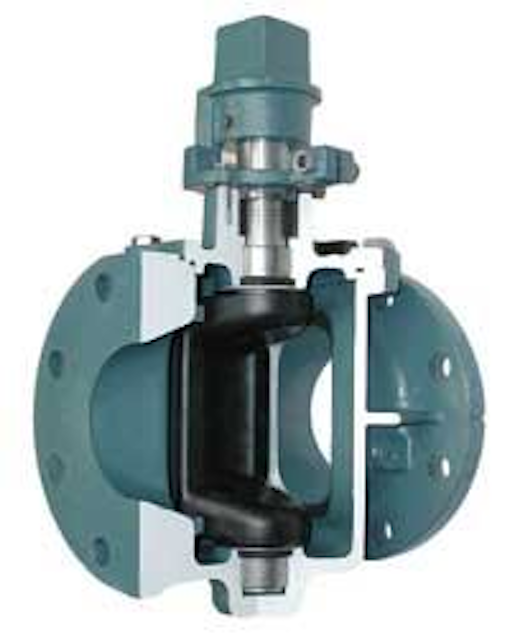 Click here to enlarge image
Val-Matic's Cam-Centric® Plug Valve is designed to handle wastewater and industrial slurry applications while maintaining dependability and efficiency. The Vee-Type packing is field adjustable and replaceable without removal of the actuator. Both the packing and stainless steel radial bearings are protected by grit seals in the upper and lower bearing journals. An extra thick welded nickel seat assures long life.
Val-Matic® Valve and Mfg. Corp.
Elmhurst, IL
Tel: 630-941-4672 Web: www.valmatic.com
Circle No. 226 on Reader Service Card
Butterfly valve
GF Piping Systems has introduced the Type 563 Aqua Butterfly Valve designed specifically for water applications. With its low-cost PVC material and EPDM seal, this new specialty valve is designed for non-chemical water applications. The valve is available in sizes from 2" to 12" with either a lockable hand lever that moves in 5 degree increments, or with a gear operated wheel. A glass-filled Polypropylene body and a specially engineered body seal with a Q-shaped O-ring eliminates the need for flat gaskets, allowing for easy installation between ANSI and DIN flanges.
GF Piping Systems
Tustin, CA
Tel: 800-854-4090 Web: www.gfpiping.com
Circle No. 224 on Reader Service Card
Valve vaults
Romtec Utilities wastewater lift stations are equipped with pre-assembled underground valve vaults. The pre-cast concrete vault includes all ductile piping with check and plug valves and a non-contact pressure sensor. Duplex and triplex configurations are available with 2", 4", 6", 8" and 10" diameter discharge. Available options include a bypass pumping port and flow metering.
Romtec Utilities
Roseburg, OR
Tel: 541-496-9678
Web: www.romtecutilities.com
Circle No. 228 on Reader Service Card
Block, bleed valves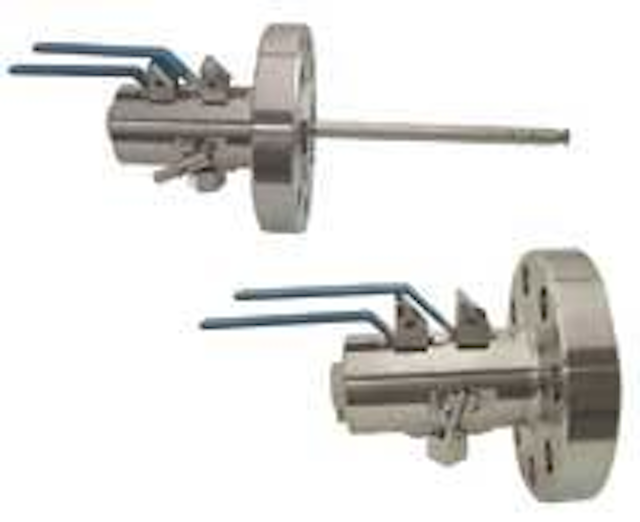 Click here to enlarge image
Innovative Pressure Technologies has introduced its IPT Double Block and Bleed Valves. The valves are rated for use with working pressures from 10,000 or 15,000 psi and feature a Trunnion Ball Design for low-torque operation. They provide complete traceability of materials, and a blow-out proof stem for increased safety. They are suited for use in critical applications such as primary isolation, double block and bleed, pressure instrumentation devices, chemical injection, sampling, pressure equalization and venting, among others.
Innovative Pressure Technologies
Erie, PA
Tel: 814-833-5200
Web: www.inpressure.com
Circle No. 227 on Reader Service Card
Rotary actuators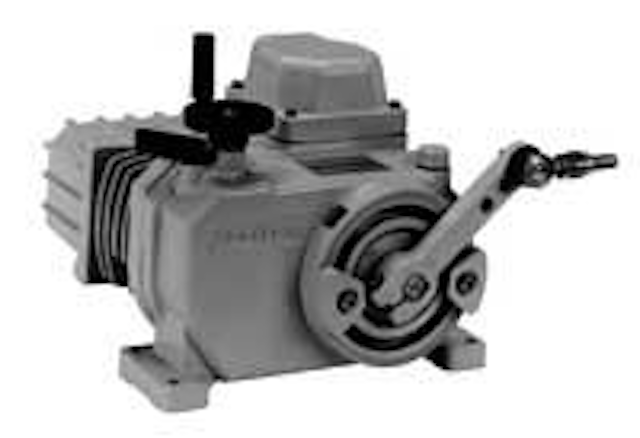 Click here to enlarge image
Contrac® intelligent electric modulating rotary actuators from ABB Instrumentation offer 90-degree rotary movement for such applications as butterfly valves and dampers. These compact actuators are suitable for continuous duty, modulating, or pulse input control. The actuators transfer torque via a lever/linkage bar assembly.
ABB Instrumentation
Warminster, PA
Tel: 215-674-6944
Web: www.abb.com/instrumentation
Circle No. 229 on Reader Service Card