Products & Services: Aeration Systems
The ABB 4640 Series Dissolved Oxygen (DO) Analyzer measures and transmits the DO value for aerated digester operations.
Feb 1st, 2009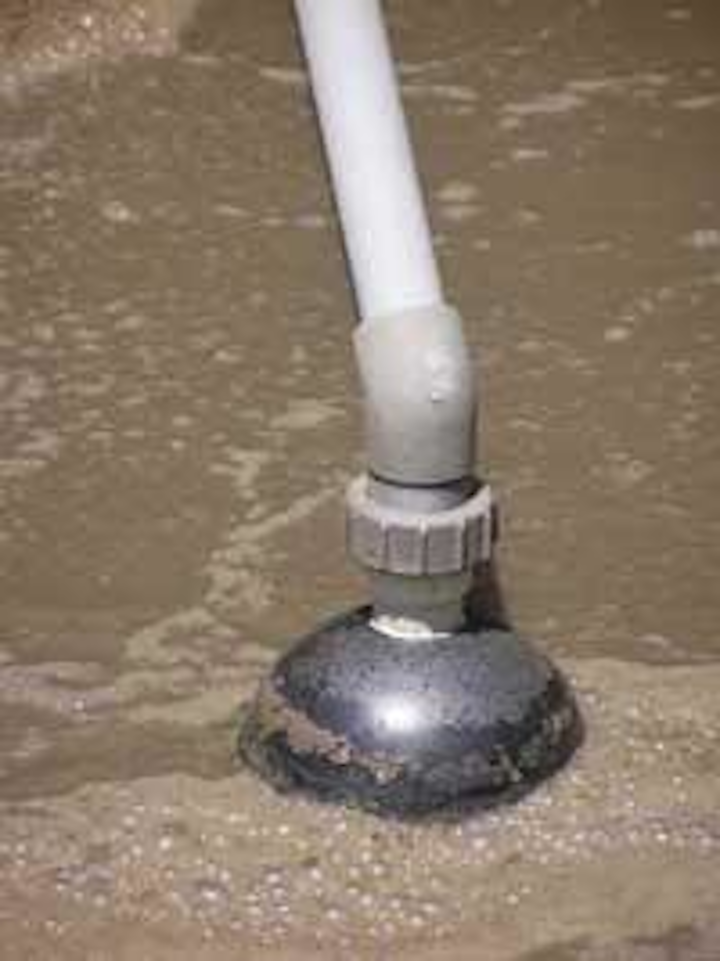 DO analyzer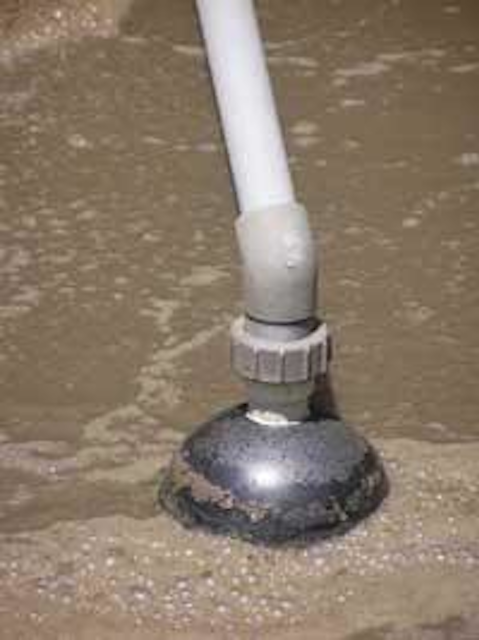 Click here to enlarge image
The ABB 4640 Series Dissolved Oxygen (DO) Analyzer measures and transmits the DO value for aerated digester operations. The analyzer offers advanced functionality in a compact package. It is suited for operation in harsh environments, simple to install and use, and requires minimal maintenance. Associated with the system, the ABB Model 9408 sensor takes the form of a relatively large ball floating on the wastewater surface. A flat-ended disposable DO capsule sits within the ball, flush with its bottom surface. The small capsule consumes reagents slowly, requiring replacement about every 9-12 months. To replace the capsule, users simply unscrew the existing capsule and replace it with a new one. The sensor connects with the ABB 4600 Series Universal Transmitter, which provides the operator interface and communicates to other devices.
ABB Instrumentation
Warminster, PA Tel: 800-922-2475 Web: www.abb.com
Circle No. 211 on Reader Service Card
Aeration system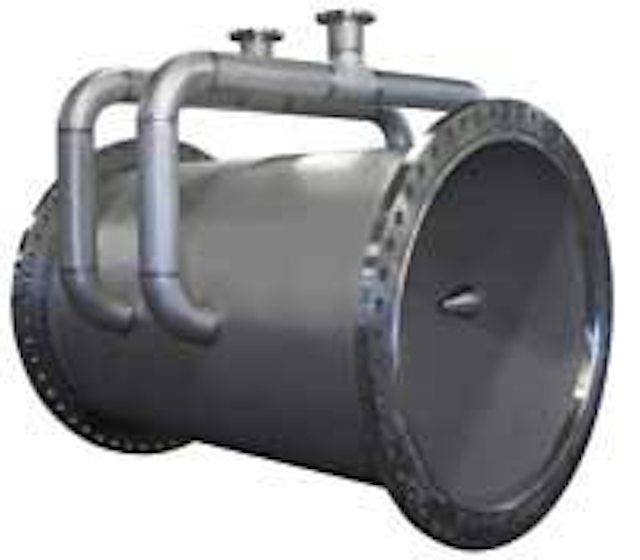 Click here to enlarge image
The Mazzei® Injector Co. has announced the introduction of its new Pipeline Flash Reactor™ aeration system that can eliminate the need for a wastewater aeration basin. The system provides rapid oxygen transfer within a compact footprint. It uses a small sidestream to draw in ambient air through a Mazzei injector. The aerated sidestream is then delivered to the Pipeline Flash Reactor where it aggressively mixes with the main flow, uniformly transferring the oxygen in the effluent pipeline.
Mazzei Injector Co., LLC
Tel: 661-363-6500
Web: www.mazzei.net
Circle No. 217 on Reader Service Card
Reservoir circulators
Solar-powered SolarBee reservoir circulators are designed for controlling blue-green algae blooms without using toxic chemicals in fresh water, minimizing stratification and stagnation in potable water tanks, and reducing aeration cost in wastewater.
SolarBee Inc.
Dickinson, ND
Tel: 866-437-8076
Web: www.solarbee.com
Circle No. 214 on Reader Service Card
Gas flow meter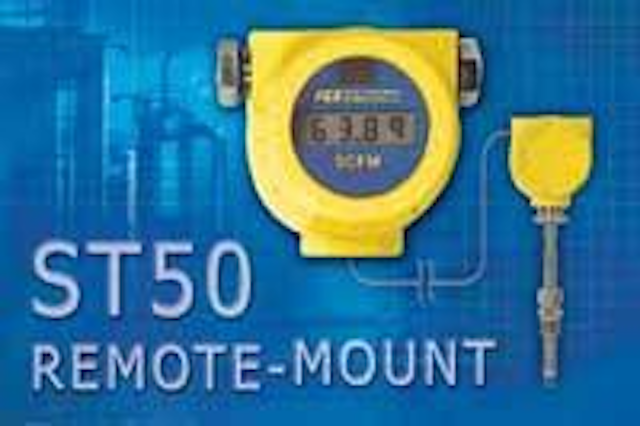 Click here to enlarge image
The new ST50 Remote Mount Flow Meter from FCI is suited for wastewater aeration applications. With its no-moving-parts, thermal mass flow sensor design, the flow meter measures air flow from 1 to 125 SFPS (0.3 to 38 NMPS), nitrogen from 1 to 150 SFPS (0.3 to 46 NMPS) and compressed air from 4 to 400 SFPS (1.2 to 122 NMPS). The ST50's Remote Mount transmitter, which includes a full digital display, can be mounted up to 50 feet away from its thermal mass flow sensor in the process piping.
Fluid Components International
San Marcos, CATel: 800-863-8703
Web: http://www.fluidcomponents.com
Circle No. 218 on Reader Service Card
Jet aeration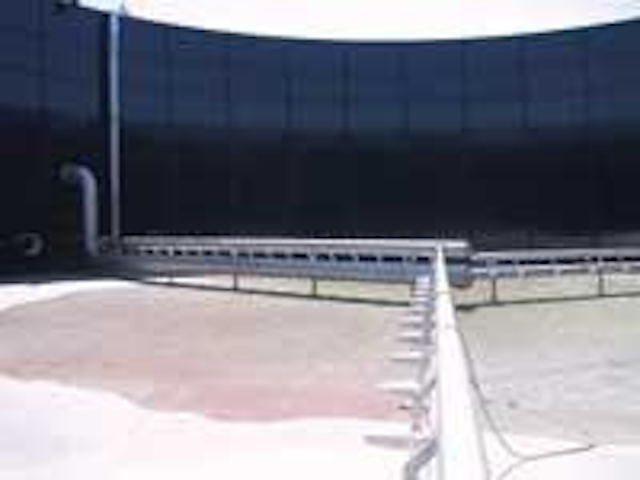 Click here to enlarge image
MTS/Mass Transfer Systems designs and manufactures the MTS jet aeration product for industrial and municipal water and wastewater treatment. The technology uses two phase jet nozzles to supply atmospheric oxygen to recirculated liquid in a proprietary mixing system. Recirculated liquid is pumped through the inner, primary nozzle creating a high velocity liquid stream while air is fed into the secondary outer nozzle. The high velocity liquid stream shears the air into a turbulent, fine dispersion of gas and liquid. The oxygen rich gas/liquid plume is discharged through the secondary nozzle, entraining the surrounding liquid.
MTS/Mass Transfer Systems
Walpole, MA Tel: 508-660-9150 Web: www.mtsjets.com
Circle No. 216 on Reader Service Card
Surface aeration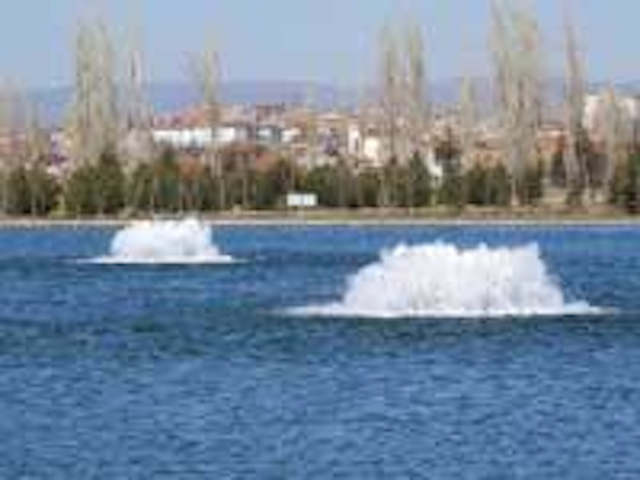 Click here to enlarge image
Otterbine's High Volume surface aeration system provides over 3.2 lbs. of oxygen per horsepower hour and its construction of stainless and thermal plastics is best suited for the most extreme water quality problems. The units can be placed in as little as 40" of water. The company's surface and sub-surface units add powerful aeration to control and prevent algae growth, odor, fish kills, discoloration, and to improve hard-to-manage and fluctuating water bodies. Otterbine offers a full range of aeration systems from ¼ hp to 10 hp.
Otterbine Barebo, Inc.
Emmaus, PA
Tel: 610-965-6018
Web: www.otterbine.com
Circle No. 212 on Reader Service Card
Blower package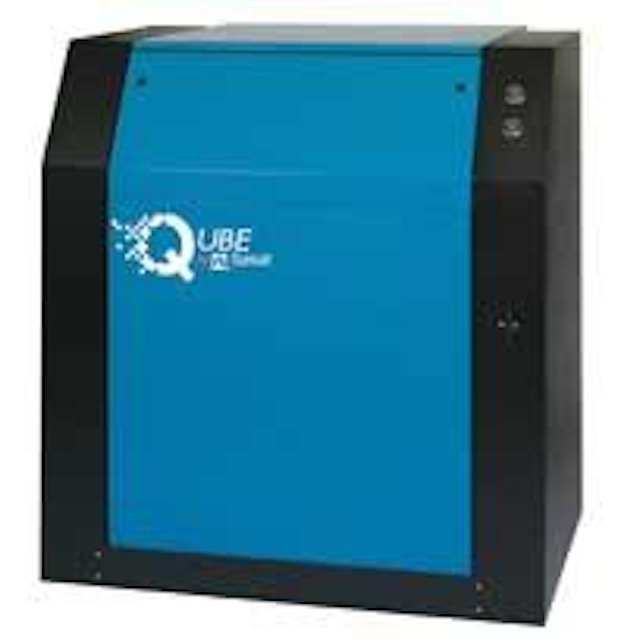 Click here to enlarge image
The Qube™ blower package by Tuthill, featuring the new Qx™ blower, is a quiet, low-cost, quick-delivery solution for pneumatic conveying, wastewater aeration and more. Benefits include high efficiency with low noise (< 75 dBA); up to 18 PSI; a compact footprint; and a powder coated steel enclosure. Additional features include integral check valve; discharge from back; and discharge flexible connector.
Tuthill Vacuum & Blower Systems
Springfield, MO
Tel: 800-825-6937
Web: www.vacuum.tuthill.com
Circle No. 213 on Reader Service Card
Aeration systems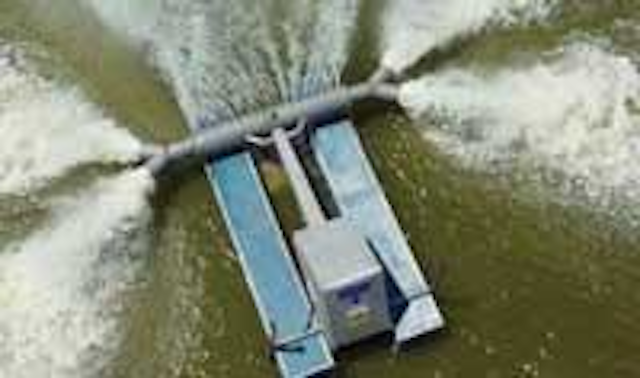 Click here to enlarge image
Airmaster Aerator specializes in wastewater aeration systems and aeration equipment. The company's "Turbo" aeration system is one of the most advanced and efficient aerator technologies available. It features stainless steel construction and a design that allows for high capacity water movement along with aeration. These aerators can be installed in ponds, lagoons, aeration basins and oxidation ditches. The company's toothed, synchronous drive system can change the speed, performance, and energy consumption of an aerator of a specific given horsepower.
Airmaster Aerator
DeRidder, LA Tel: 888-813-3680 Web: www.airmasteraerator.com
Circle No. 215 on Reader Service Card