Stimulus Funding to Boost Water Industry Construction
The American Recovery and Reinvestment Act, signed into law by President Obama on Feb. 17, will provide only a tiny fraction of the funding needed for water and wastewater infrastructure in the United States, but should help get things moving in the industry, according to industry leaders.
Mar 1st, 2009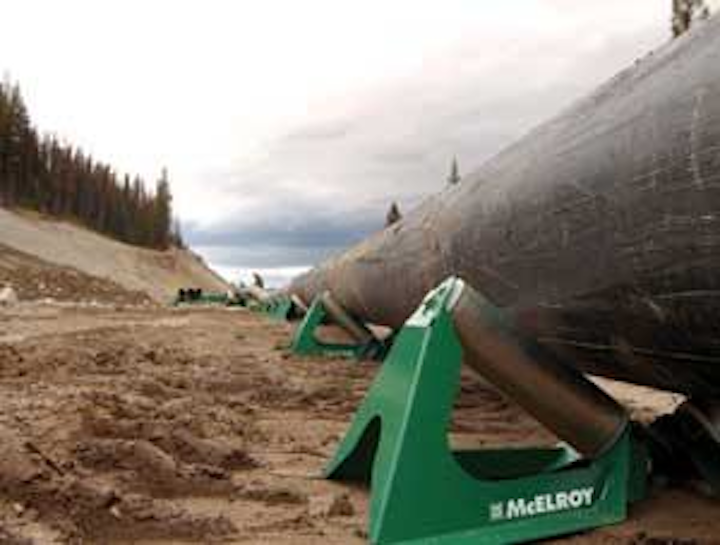 By Patrick Crow, Washington Correspondent
The American Recovery and Reinvestment Act, signed into law by President Obama on Feb. 17, will provide only a tiny fraction of the funding needed for water and wastewater infrastructure in the United States, but should help get things moving in the industry, according to industry leaders.
"For communities seeking to repair or replace critical water infrastructure, today's signing represents and important step forward in addressing a growing national challenge. The more than $6 billion committed for water and wastewater needs will push forward projects critical to our nation's public health protection, fire protection, economic strength and our overall quality of life," said American Water Works Association Executive Director Gary Zimmerman.
"While the funds committed represent only a tiny fraction of the need, AWWA is optimistic that the investment in water will jump-start many critical projects and create hundreds of thousands of new jobs. From this perspective, the glass is certainly half full."
The economic stimulus package includes more than $7 billion for water infrastructure, with $4 billion for wastewater, $2 billion for drinking water and $1.38 billion for rural water programs.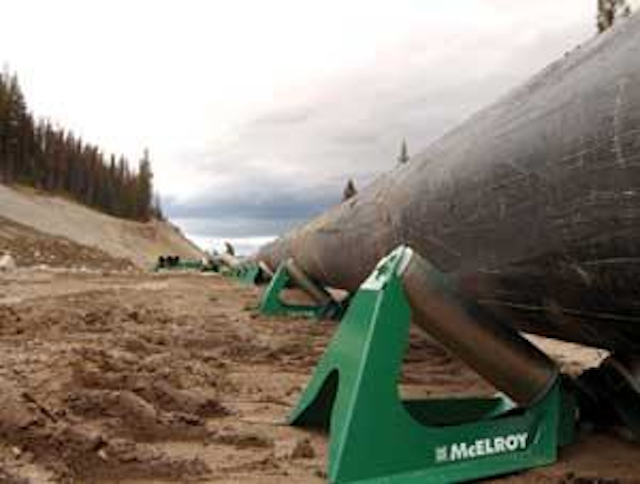 Click here to enlarge image
"We are grateful to members of Congress and President Obama for their hard work on this important stimulus package, not only for the benefits it provides to the economy, but to the environment and public health," said Ken Kirk, Executive Director of the National Association of Clean Water Agencies. "The American Recovery and Reinvestment Act of 2009 is an important first step toward rebuilding the important federal, state, and local partnership that was instrumental in helping us achieve the clean water gains of the past 35 years."
The stimulus funding will be distributed through the State Revolving Loan Funds. Funds will distributed to states according to the existing CWA and SDWA allotment formulas. States are required to give priority in funding to projects that are ready to proceed to construction within 12 months. The stimulus bill will penalize states that don't put the federal money to work -- monies that are not under contract or construction within 12 months will be reallocated to other states.
To help get things moving, the stimulus bill waives the 20 percent state matching requirement for SRF projects, and directs states to use not less than 50 percent of their capitalization grants for "additional subsidization" assistance, such as principal forgiveness, negative interest loans, or grants.
"WEF is very pleased by the inclusion of funding for water infrastructure in the new stimulus bill," said Water Environment Federation President Rebecca West. "While water infrastructure typically goes unnoticed, its services and benefits are relied on by every American. This financial commitment from Congress shows a greater appreciation for the importance of clean water and the water sector's contribution to public health, the environment, and our nation's economic prosperity."
The bill requires that up to 20 percent of SRF stimulus monies be used for projects to address green infrastructure, water and/or energy efficiency, innovative water quality improvements, decentralized wastewater treatment, stormwater runoff mitigation, and water conservation.
Members of the Water & Wastewater Equipment Manufacturers Association were generally pleased with the stimulus package and were hopeful it would help move the industry forward.
"WWEMA is pleased that the SRF programs were selected as the appropriate vehicle for disbursing these funds," said WWEMA President Dawn Kristof Champney. "The states are best positioned to judge which projects at the local level are in greatest need of assistance in order to protect public health and the environment.
"WWEMA is concerned, however, that by Congress stipulating that at least 50% of these stimulus funds be awarded in the form of subsidies, communities may forfeit access to low-interest loans in hopes of getting subsidized assistance, thus further delaying projects from moving forward."
Equally troubling to WWEMA is a "Buy American" provision in the bill limiting stimulus funding to projects that use U.S.-made iron, steel and manufactured goods. WWEMA, in a letter to the congressional leadership, stated that this language "sends the wrong message that the U.S. is closing its borders to business and will only serve to alienate our international trade partners and overseas customers."
"Such a provision would be impossible to enforce, especially given that products manufactured by WWEMA members more than likely contain some foreign components," Kristof Champney said. "This provision will likely increase costs resulting in fewer projects being funded and fewer new jobs being created. "
As next steps, the Water Environment Federation is encouraging local government officials to contact their state clean water or drinking water program or the state revolving fund program managers to make sure that any projects they would like to have funded are on the state's priority list. Many states have already sent letters to municipalities outlining the process or contingency plans they are developing for awarding stimulus monies.
WEF is conducting a survey to help identify implementation issues and is encouraging state officials to contact their EPA regional office for assistance with distribution of the stimulus funds. WEF expects EPA to issue guidance or regulations for states to in applying for stimulus funding.
"Although this investment is just a small portion of the estimated $500 billion funding shortfall for water infrastructure over the next 20 years, WEF believes this package will help bridge the funding gap and generate thousands of construction, manufacturing, and engineering jobs across the country," said Tim Williams, WEF's Director of Government Affairs.
Perchlorate Rule Studied
In the final days of the Bush administration, the Environmental Protection Agency (EPA) said it would seek advice from the National Academy of Sciences (NAS) before deciding whether to issue a regulation for perchlorate in drinking water.
EPA made that announcement as it issued an interim health advisory of 15 parts per billion (ppb) to help state and local officials evaluate the contamination of drinking water by perchlorate, a component of rocket fuel. The former advisory level was 24.5 ppb.
In a preliminary determination last Oct. 10, EPA said it had found no "meaningful opportunity for health risk reduction" through a national drinking water regulation for perchlorate. The agency received more than 32,000 comments in response to that notice.
EPA asked NAS to evaluate the 15 ppb health reference level, the use of modeling to evaluate impacts on infants and young children, and the implications of recent biomonitoring studies.
Sen. Barbara Boxer (D-Calif.), chairman of the Environment and Public Works Committee, has sought tougher perchlorate standards. She said, "EPA's decision to delay setting a drinking water standard for perchlorate is immoral. Perchlorate is a toxin that is especially dangerous for pregnant women and children."
In other Washington news:
The Senate has confirmed Lisa Jackson as EPA administrator and Nancy Sutley as chairwoman of the White House Council on Environmental Quality. Jackson, a chemical engineer, most recently headed New Jersey's Department of Environmental Protection. Sutley was the Los Angeles deputy mayor of Los Angeles for energy and environment.
AWWA has named Joe Mantua, a Black & Veatch project manager, as its president-elect designee. Current president Mike Leonard will yield the office in June to current president-elect Craig Woolard. Mantua would assume the presidency in June 2010.
AWWA and the ASME Innovative Technologies Institute have formed a partnership to develop a national voluntary consensus standard encompassing an all-hazards risk management process for water and wastewater utilities.
EPA said the city of Spencer, Iowa, will spend $32 million to separate combined sewers that carry storm water and sanitary sewage. In an agreement with EPA, the town will complete construction projects needed to end combined sewer overflows into the Little Sioux River by Dec. 31, 2028.
EPA said it would no longer allow the East Bay Municipal Utility District to discharge inadequately treated sewage to California's San Francisco Bay during wet weather.
EPA said it does not plan to renew variances for the Utulei and Tafuna wastewater treatment plants in American Samoa that exempt them from complying with full secondary treatment requirements.
EPA approved a permit for the Morro Bay-Cayucos wastewater treatment plant in Morro Bay, Calif., to operate until it can complete upgrades. The plant is operating under a variance from full secondary treatment.
EPA said it will not extend variances for Honolulu's Sand Island and Honouliuli wastewater treatment plants and they must be upgraded to full secondary treatment.WW