New Literature
Smith & Loveless has published a bulletin for the new Sonic Start® Streamline™.
Mar 1st, 2009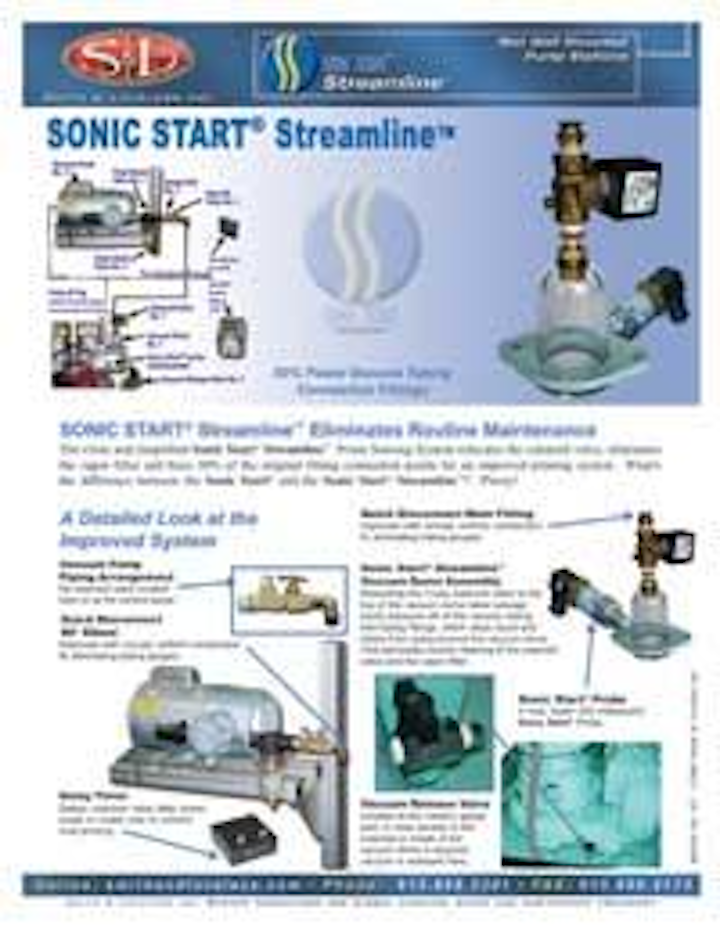 Pump priming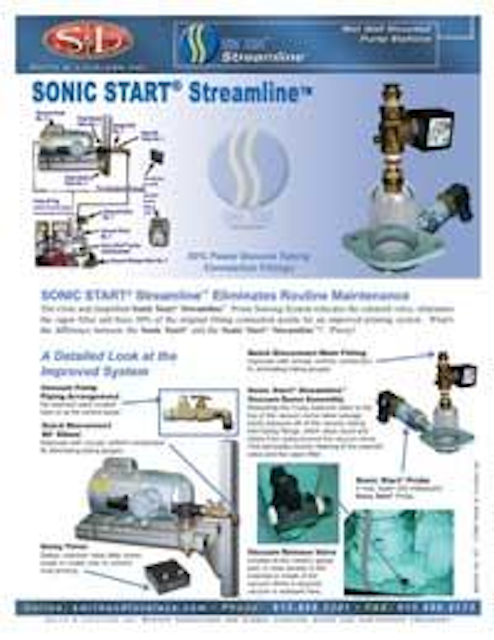 Click here to enlarge image
Smith & Loveless has published a bulletin for the new Sonic Start® Streamline™. It showcases the new prime sensing system, which eliminates routine maintenance. The bulletin features design benefits and full-color photographs of the system. Improvements from the Sonic Start® to the updated Streamline version are significant. The new system's Vacuum Dome Assembly eliminates routine cleaning of the solenoid valve and the vapor filter. The new system removes 50 percent of the vacuum tubing connection fittings. It also features a quick disconnect male fitting which boasts an improved circular uniform constriction fit.
Smith & Loveless Inc.
Lenexa, KS Web: www.smithandloveless.com
Circle No. 224 on Reader Service Card
Wobble stator pumps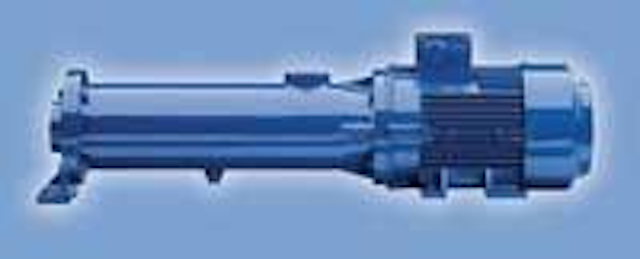 Click here to enlarge image
seepex has re-engineered its line of low-cost wobble stator pumps for utility and commercial applications to improve performance in several areas. Complete details and performance curves are contained in a new 8-page color brochure available from seepex in printed or electronic form. The unique flexible stator has increased elastic properties that improve volumetric efficiencies and longevity by reducing "slip" and friction at higher pressures. Geometries of the rotor and stator have been adjusted to improve mechanical efficiency. The rotating unit has a single universal joint, allowing rapid exchange of conveying elements and cutting downtime when replacing parts.
seepex, Inc.
Enon, OH Tel: 937-864-7150 Web: www.seepex.com
Circle No. 225 on Reader Service Card
Air system guide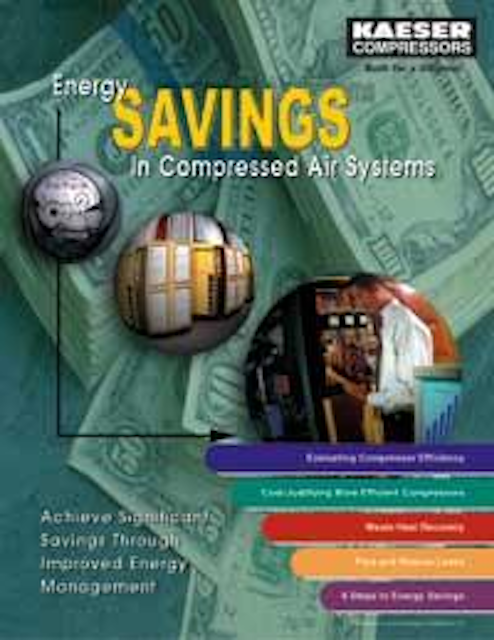 Click here to enlarge image
Kaeser Compressors has published the "Energy Savings in Compressed Air Systems" guide. This free resource explains the various factors that impact compressed air system performance, and outlines steps to increase the efficiency of existing systems. With details on understanding and measuring the complete cost of generating compressed air, this guide demonstrates that in 125 hp applications, the annual cost of electrical power to drive compressors can be twice the cost of the compressor itself.
Kaeser Compressors Inc.
Tel: 800-777-7873
Web: www.kaeser.com
Circle No. 226 on Reader Service Card
Power factor
A new white paper entitled "The Economics of Improving Power Factor" is available from Staco Energy Products. The 16-page paper, written by Staco President Ed Kwiatkowski, E.E., includes formulas, charts and graphs to help the reader understand power factor, how utilities charge for inefficient use of power, as well as the economic relevance of improving it.
Staco Energy Products
Dayton, OH
Tel: 866-266-1191
Circle No. 227 on Reader Service Card
Mixing, agitation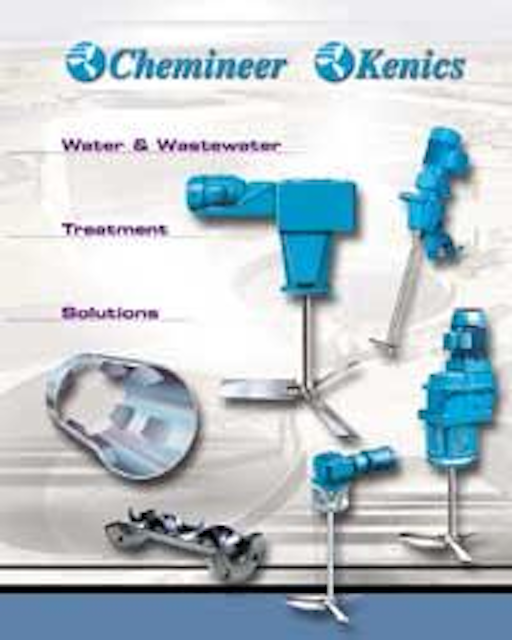 Click here to enlarge image
Chemineer offers a six-page brochure featuring its mixing and agitation solutions that increase productivity in water and wastewater treatment processes. The company has extensive global experience in providing mixing solutions for a wide range of applications. The full-color brochure features detailed Process Flow charts indicating specific products for various stages of treatment.
Chemineer Inc.
Dayton, OH
Tel: 937-454-3200
Web: www.chemineer.com
Circle No. 228 on Reader Service Card