Product Showcase
The Grundfos series of DME metering pumps offer a capacity range from 2.5 ml/h to 940 l/h.
Mar 1st, 2009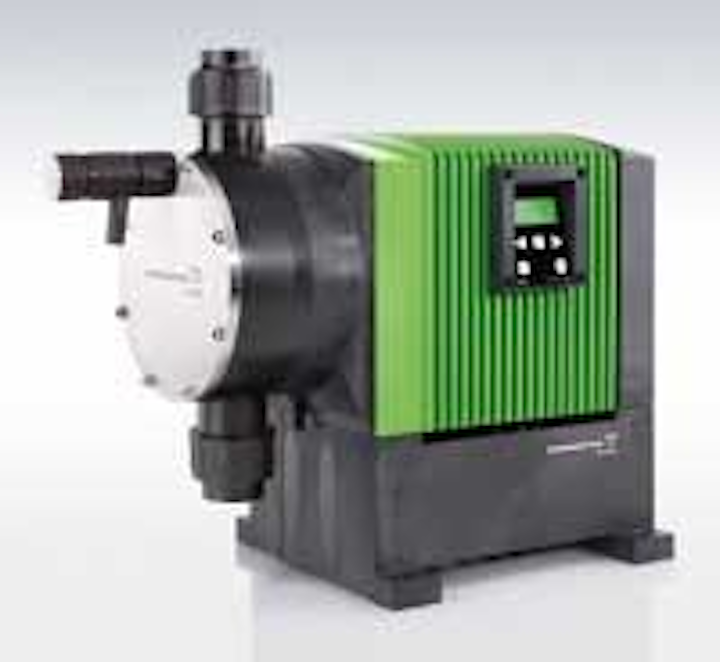 Dosing pump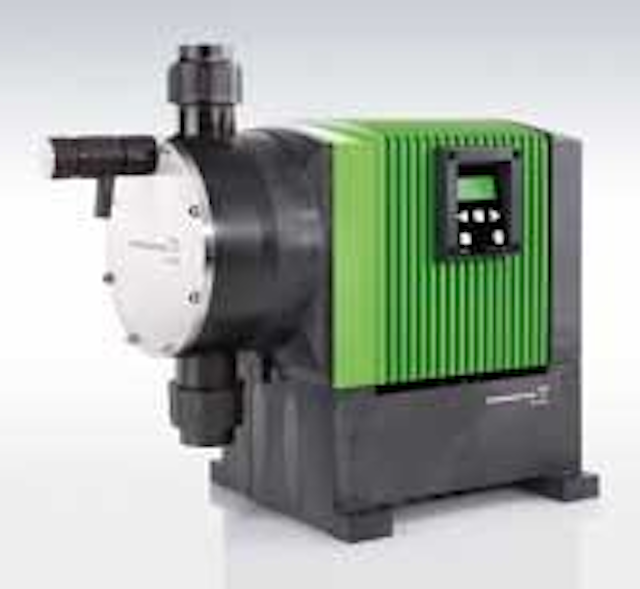 Click here to enlarge image
The Grundfos series of DME metering pumps offer a capacity range from 2.5 ml/h to 940 l/h. A selection of innovative technologies ensures that accurate, even dosing is maintained throughout the range. The new DME940 has a variable speed motor offering full control of the dosing process. The design eliminates the need for a servo motor / frequency converter and ensures smooth and gentle dosing. A full stroke length is maintained at all times, and each stroke is timed to provide even concentrations of additive in the system as well as optimal priming. The turndown ratio of the DME range is 10 times that of traditional equipment.
Grundfoss
Marietta, GA
Tel: 770-956-7996 Web: www.grundfos.com/us/dosing
Circle No. 200 on Reader Service Card
Turbidity monitoring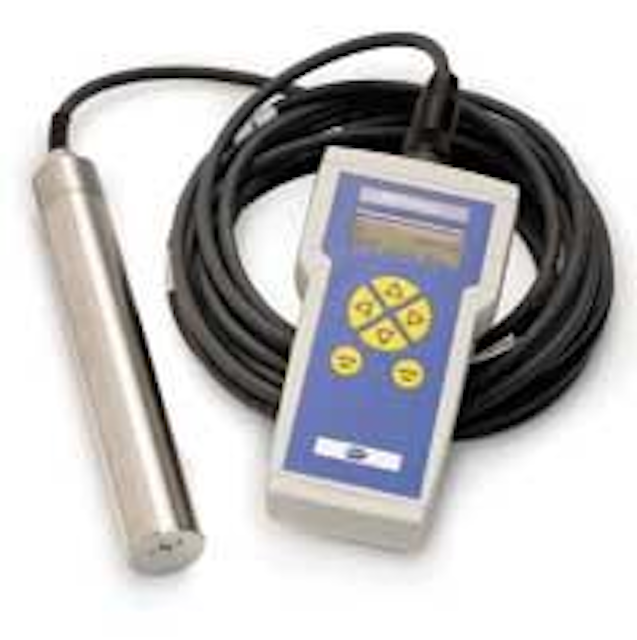 Click here to enlarge image
With three parameters in one instrument, the Hach TSS Portable is ideal for remote monitoring in municipal and industrial wastewater, drinking water and river monitoring. The instrument can be used as an optimization tool for monitoring processes or to calibrate or validate online sensors. The instrument uses a unique multibeam alternating light method with infrared diode system allowing for a broad measuring range for both turbidity and suspended solids. It stores up to four different calibration curves for suspended solids and one for turbidity. Sludge Blanket Level can be measured easily by setting units to mg/L, or g/L for suspended solids and slowly lowering the probe into the clarifier. The concentration will significantly increase once the blanket is reached. Users then examine the probe cable which is marked every meter to determine the depth.
Hach Co..
Loveland, CO
Tel: 800-227-4224 Web: www.hach.com
Circle No. 201 on Reader Service Card
High flow pumps
Rain for Rent now offers the DV300c pumps. With flow rates to 10,000 gpm, the 12" DV300c Power Prime™ Pump produces total dynamic head up to 170' and handles 3" solids with a semi-enclosed impeller. Specifically designed to meet the needs of high flow applications, including bypass jobs, the pumps operate at 80% efficiency. The pumps can be combined with the company's HDPE pipe and tanks for a complete system to solve liquid-handling problems.
Rain for Rentt
Bakersfield, CA
Tel: 800-742-7246 Web: www.rainforrent.com
Circle No. 202 on Reader Service Card
Weight indicator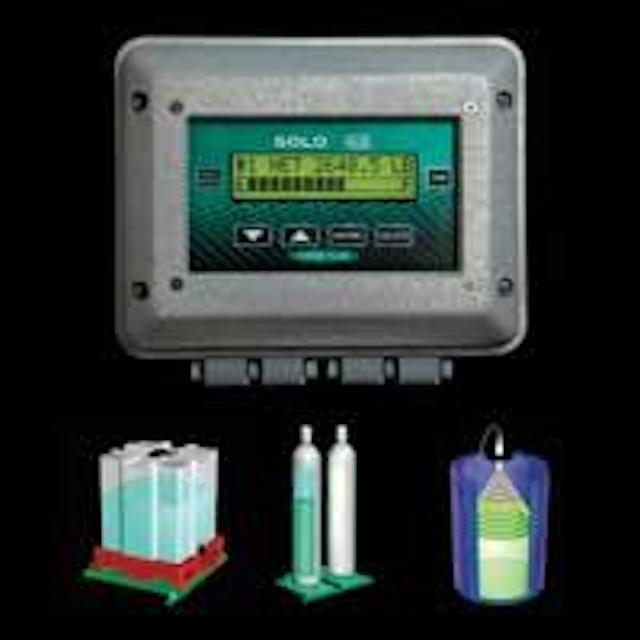 Click here to enlarge image
The all new Solo® G2 Digital Weight Indicator from Force Flow is ideal for scale and ultrasonic sensor applications that require a high level of readability. The scale allows readability to 0.1 lb/kg and is available as a single or dual channel unit. Housed in a NEMA 4X enclosure, it offers excellent protection against harsh environments such as chemical rooms and outdoor installations. All functions are menu driven and configuration changes are done through the keypad. The indicator comes standard with 4-20mA outputs for remote monitoring through a PLC or SCADA system. Level alarm relays are also available.
Force Flow
Concord, CA
Tel: 800-893-6723 Web: www.forceflow.com
Circle No. 203 on Reader Service Card
Coating system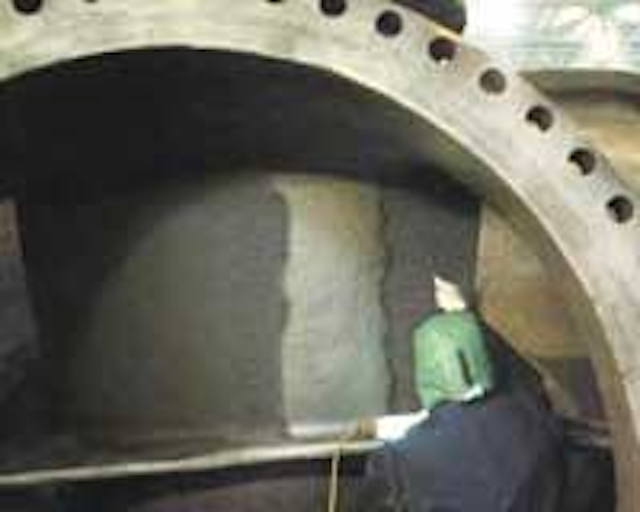 Click here to enlarge image
Wear Guard™ High Impact from Devcon is a new, high-density epoxy putty for repairing and protecting equipment subject to extreme impact, flexing, or abrasion. A special nonVOC formulation containing a flexible acrylate and micro-alumina ceramic beads, the coating provides outstanding compressive strength and wear resistance, extending the life of slurry pumps, pipe elbows, screens, screw conveyors, chutes, hoppers, and other equipment. Exceptional adhesion eliminates the need to use "expanded metal" even in demanding applications. The 100% solids coating has a pot life of 45 minutes at 75° F. Recommended applied thickness for repairs is at least ¼", and on vertical surfaces the putty can be troweled up to ¾" thick without sagging.
Devconn
Danvers, MA
Tel: 800-933-8266
Web: www.devcon.com
Circle No. 206 on Reader Service Card
Automatic sampler
Click here to enlarge image
The new BVS model SPE-400 Automatic Samplers use the flooded-suction concept of operation as suggested by the ASTM (ASTM, D3370-76, P.29.1). The sampling method guarantees that the sample will have an accurate level of solids when used for municipal surcharge billings. The sampler is housed in a weatherproof aluminum cabinet that is protected from the elements with a powder-coat finish. The cabinet has a built-in refrigerator, thermostatically controlled strip heater, thermostatically controlled vent fan, internal fluorescent lighting, one inch thick layer of polyurethane insulation and 60,000 AMP lightning protection. All circuits are relay interfaced and a ground fault indicator system advises the operator of safe/unsafe conditions.
BVS Inc..
Honey Brook, PA
Tel: 877-877-4821
Web: www.bvssamplers.com
Circle No. 204 on Reader Service Card
Filtration system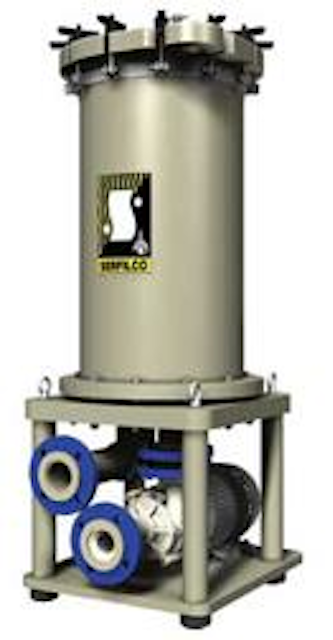 Click here to enlarge image
Serfilco's compact Mega-Flo® filtration systems offer flow rates from 8,500 – 21,000 gph and are designed to handle a variety of liquids. They are offered in PVC construction for temperatures to 140° F, or the company's exclusive PPP polypropylene construction for applications to 180° F. Systems are available with a single or double mechanical seal pump or with a magnetic coupled polypropylene pump to meet almost any application. Oversize ports on the filter chambers result in low pressure differential. This, together with high solids holding capacity, result in long periods of high flow, continuous dirt removal between cartridge changes, all of which add to the efficiency of the system.
Serfilcoo
Northbrook, IL
Tel: 800-323-5431
Web: www.serfilco.com
Circle No. 207 on Reader Service Card
Mag-drive pumps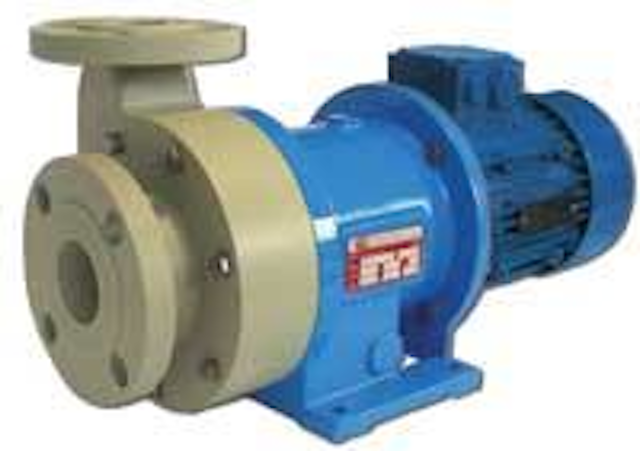 Click here to enlarge image
Warrender sealless mag-drive pumps are constructed from glass-free Polypropylene (PP) or Polyvinylidene Fluoride (PVDF). Glass-reinforced thermoplastic molded pump components can be attacked and permeated by corrosive chemicals (e.g., caustics, chlorides, fluorides, bromides, etc.) due to etching and wicking of glass fibers. High density extruded thermoplastics provide three to four times the thickness of molded counterparts for maximum chemical resistance, even with thermal cycling. Industry exclusive integral casing flanges ensure positive sealing and zero emissions. Pump designs are available in End Suction Centrifugal, Regenerative Turbine, Self-Priming, Rotary Vane, and Vertical Sump.
Warrender Ltd..
Lake Forest, IL
Tel: 847-247-8677
Web: www.warrender.com
Circle No. 205 on Reader Service Card