New Literature
The Fluid Sealing Association (FSA) and European Sealing Association (ESA) have published a 116-page technical manual for anyone involved in the handling, installation and use of compression packing.
Jan 1st, 2009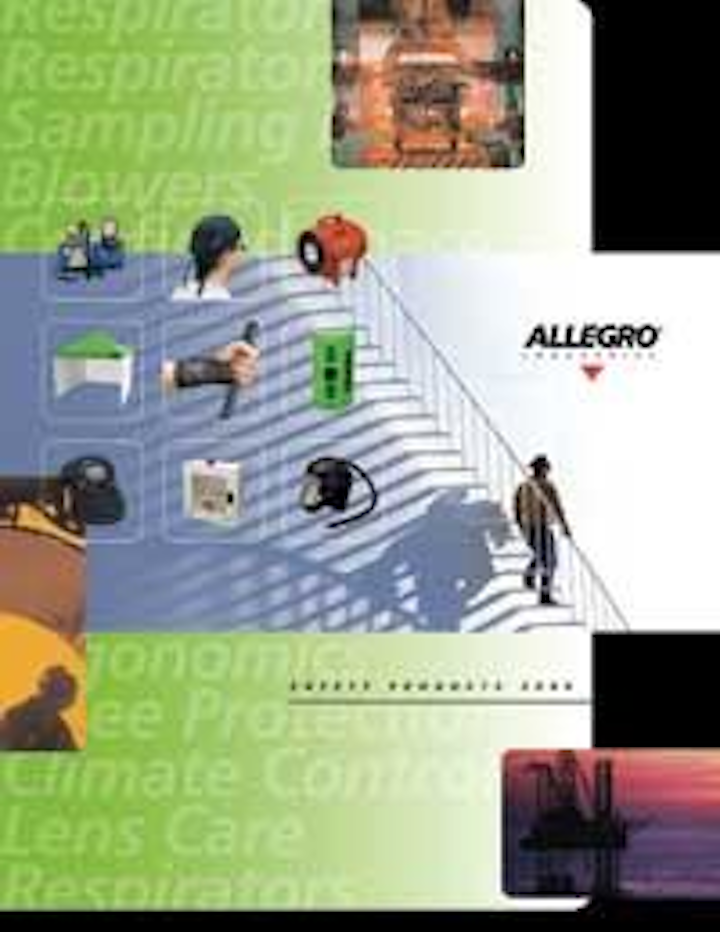 Compression packing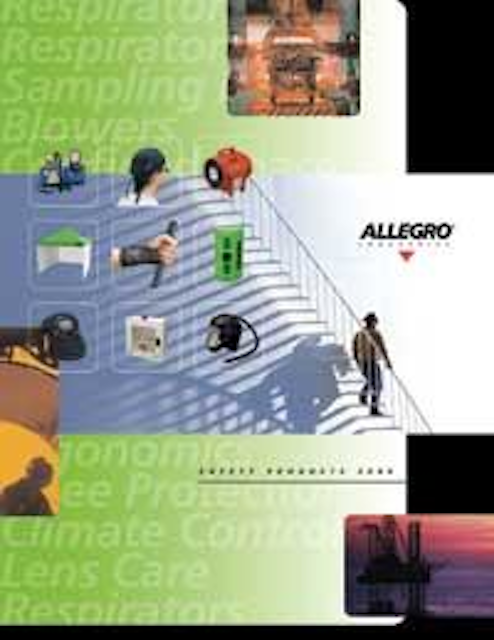 Click here to enlarge image
The Fluid Sealing Association (FSA) and European Sealing Association (ESA) have published a 116-page technical manual for anyone involved in the handling, installation and use of compression packing. Covered are how compression packing works; advances, types and manufacturing methods; packing materials and lubricants; and proper packing selection. Also discussed are valve, pump and specialty equipment packing, including application recommendations. A technical reference section addresses stuffing box design, valve stem friction and other factors that impact packing performance. In addition, current standards, regulations and environmental legislation are reviewed.
Fluid Sealing Association
Wayne, PA
Tel: 610-971-4850
Web: www.fluidsealing.com
Circle No. 249 on Reader Service Card
Turbine flowmeters
Exact Flow, a supplier of flow measurement instrumentation, has launched a new website offering access to expanded product and application information for its dual-rotor turbine flowmeters, flow calibrators, and related flow electronics. The site includes application descriptions, product data bulletins, contact information, and quote requests. Customers using the site can contact the Exact Flow Applications Engineering Department for assistance with proper system configuration and calibration for a wide range of fluid measurement requirements.
Exact Flow
Scottsdale, AZ
Tel: 480-948-3789
Web: www.exactflow.com
Circle No. 250 on Reader Service Card
Trenchless equipment
Click here to enlarge image
HammerHead Trenchless Equipment, a supplier of piercing tools, pipe bursting and pipe ramming systems, has launch its redesigned, interactive website. The site offers comprehensive, real-time interactive media to educate engineers, contractors, municipalities, and the public at large. It includes coverage of jobs around the world as well as the latest in trenchless technology and methods, and information on the Hammerhead trenchless product line.
HammerHead
Oconomowoc, WI
Web: www.hammerheadtrenchless.com
Circle No. 252 on Reader Service Card
Flow, level monitoring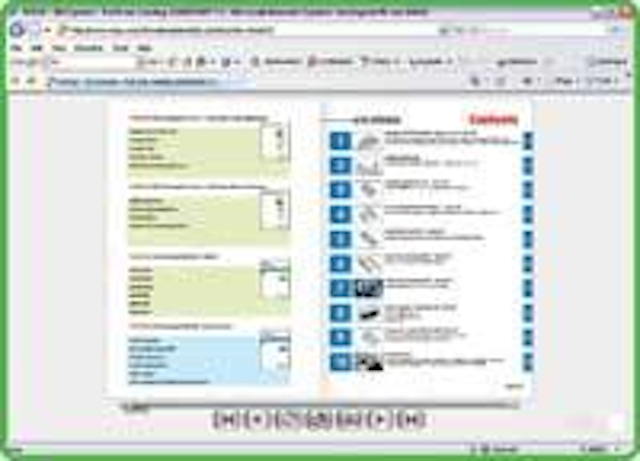 Click here to enlarge image
Automation Products Group has published a new Water and Wastewater Sensors brochure. The fully illustrated brochure reviews sensor technology for lift station and wet well, flow control and level monitoring, filtration system, well and water tower level, and chemical storage and mixing applications. Presented solutions include APG's PT-500 hydrostatic pressure level transmitter, PT-400 amplified output industrial pressure sensor, PG-7 digital pressure gauge, LPU-2428 ultrasonic level sensor, LPU-2127 ultrasonic sensor, IRU-5000 ultrasonic sensor, FL magnetic float switch, KA Kari cable suspended float switch and the RPM float level sensor probe.
Automation Products Group Inc.
Logan, UT
Tel: 888-525-7300
Web: www.apgsensors.com
Circle No. 251 on Reader Service Card
Multi parameter monitoring
The YSI® Professional Series Professional Plus Instrument can accommodate a variety of cable and corresponding probe combinations. Available measurement parameters include dissolved oxygen, pH, ORP, ammonium, chloride, nitrate, temperature, and conductivity. Users can custom build the instrument based their measurement needs. Details are included in the current catalog for Forestry Suppliers.
Forestry Suppliers Inc.
Jackson, MS
Tel: 800-360-7788 Web: www.forestry-suppliers.com
Circle No. 275 on Reader Service Card
Air system piping
Kaeser has released its enhanced SmartPipe product catalog and installation guide for its line of modular aluminum piping. Along with product specifications, the catalog includes product images, part numbers and the technical details for each component. Also included are easy-to-understand illustrations with piping do's and don'ts. The piping system features lightweight materials and push-to-fit connectors that can be installed without threading, welding or sweating. The pipe can be integrated into existing systems and modified to accommodate changing needs.
Kaeser Compressors
Fredericksburg, VA
Tel: 800-777-7873
Web: www.kaeser.com/smartpipe
Circle No. 253 on Reader Service Card
Storage tanks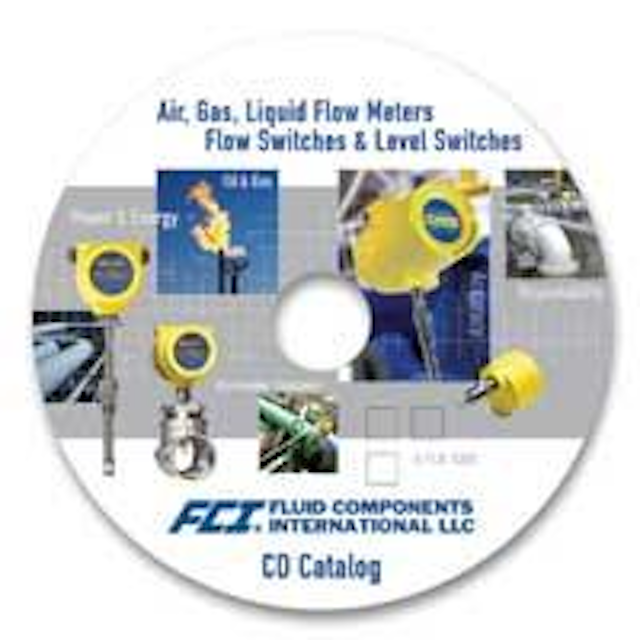 Click here to enlarge image
Highland Tank has published new full-color print catalogs containing detailed information on its line of storage and wastewater treatment tanks. The selection consists of four separate divisional pieces including: Petroleum and Chemical Storage Tanks; Wastewater Treatment Systems; ASME Pressure Vessels and Water Storage Tanks; and Grease Removal Systems. The literature is designed to be a reference guide for consulting/specifying engineers. It features descriptions of the company's new and existing products, latest technologies along with new engineering information.
Highland Tank
Stoystown, PA
Tel: 814-893-5701
Web: www.highlandtank.com
Circle No. 254 on Reader Service Card
CPVC piping
Corzan™ Industrial Systems, one of The Lubrizol Corporation's product areas, has developed a new brochure: High-Performance Industrial Piping Systems for Water and Wastewater Treatment Plants. With information from the new brochure, specifiers and installers can identify opportunities for and benefits of installing CPVC piping systems in both water and wastewater treatment plants. CPVC is a choice for primary, secondary and advanced wastewater treatment systems and wastewater odor control. It is not susceptible to microbial corrosion and offers excellent chemical resistance properties, even when used to transport highly concentrated acids and caustic solutions used for pH control.
Corzan™ Industrial Systems
Wickliffe, OH
Tel: 888-234-2436
Web: www.corzancpvc.com
Circle No. 255 on Reader Service Card
Thermoplastic valves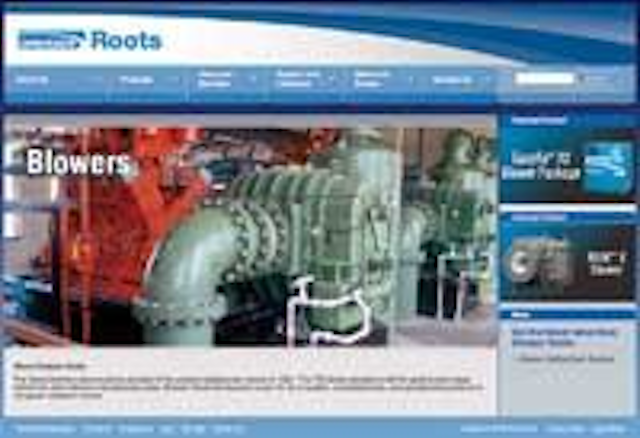 Click here to enlarge image
Asahi/America has published a new 180 page Thermoplastic Valve and Actuation Catalog. A resource for engineers, plant managers and distributors, the catalog presents comprehensive technical information and drawings of the company's products. The full-color catalog highlights the advantages of using thermoplastic valves and actuators in fluid handling systems, including their corrosion-resistant properties.
Asahi/America Inc.
Malden, MA
Tel: 877-242-7244
Web: www.asahi-america.com
Circle No. 277 on Reader Service Card
Level monitoring
Pressure Systems, manufacturer of KPSI™ Level and Pressure Transducers, has recently published its new catalog outlining the latest products and accessories of its waterMONITOR series. These products center around submersible datalogging level transducers with performance-enhanced accessories as well as the dataMONITOR field-grade handheld computer and K-ware software suite. The new catalog provides product features for the level monitoring system including its performance in a variety of wireless environments, such as well and down hole.
Pressure Systems
Hampton, VA
Tel: 800-328-3665
Web: www.pressuresystems.com
Circle No. 276 on Reader Service Card