Products & Services: Lab, Sampling, & Analytical
Thermo Scientific – AquaSensors has introduced a new generation of online optical dissolved oxygen sensor technology.
Jan 1st, 2009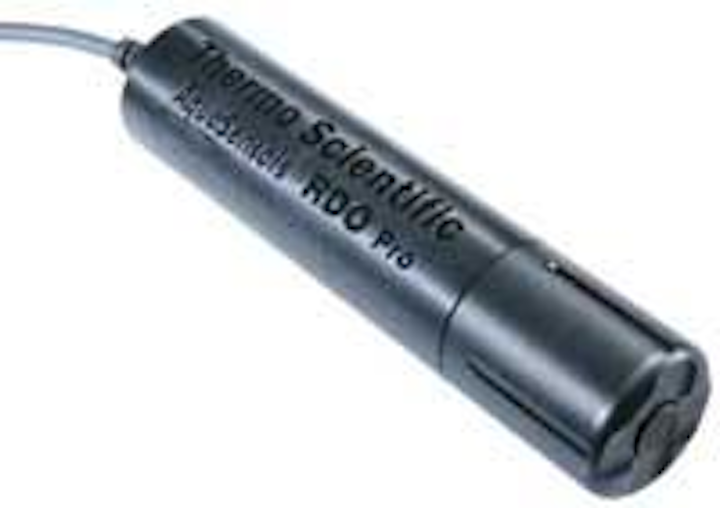 Optical DO monitoring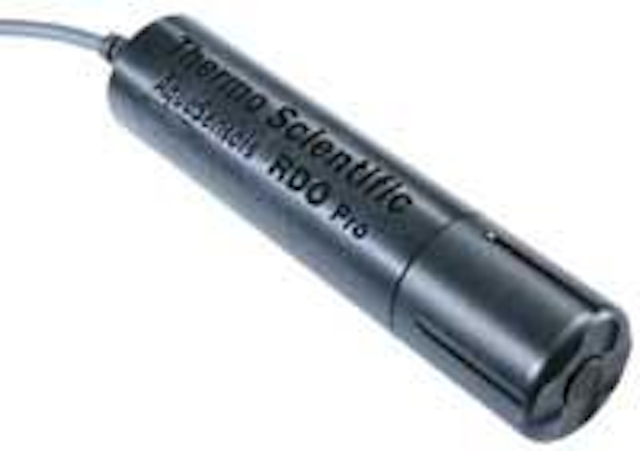 Click here to enlarge image
Thermo Scientific – AquaSensors has introduced a new generation of online optical dissolved oxygen sensor technology. The RDO Pro DO Sensor represents the latest in luminescent dissolved oxygen technology for wastewater monitoring. In addition to no membranes, no conditioning and fast start-up, the technology now also offers improved resistance to both photo bleaching and abrasion by aggressive process media. The instruments employ "smart sensor" technology and complement AquaSensors full range of online liquid analytical sensors including the patented DataStick™ "smart" and AnalogPlus™ series sensors for pH/ORP, conductivity, dissolved oxygen, ozone, free chlorine, turbidity and suspended solids.
Thermo Scientific – AquaSensors
Menomonee Falls, WI
Tel: 262-255-4459
Web: www.thermo.com/water
Circle No. 234 on Reader Service Card
TOC analyzers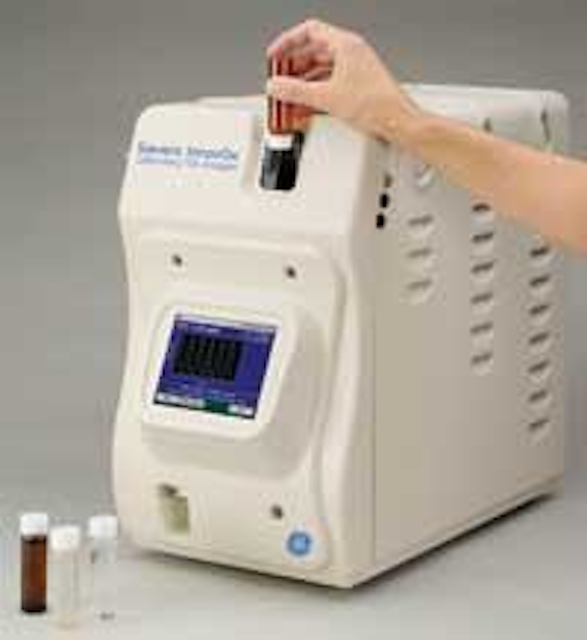 Click here to enlarge image
GE Analytical Instruments offers the new Sievers InnovOx Laboratory Total Organic Carbon (TOC) Analyzer, designed to run thousands of diverse, high-TOC samples –including brine and cellulose. The analyzer offers oxidation robustness, a dynamic linear working range, and calibration curve stability for industrial process and environmental water samples.
GE Analytical Instruments
Boulder, CO
Tel: 720-622-0179
Web: www.geinstruments.com
Circle No. 244 on Reader Service Card
DO sensor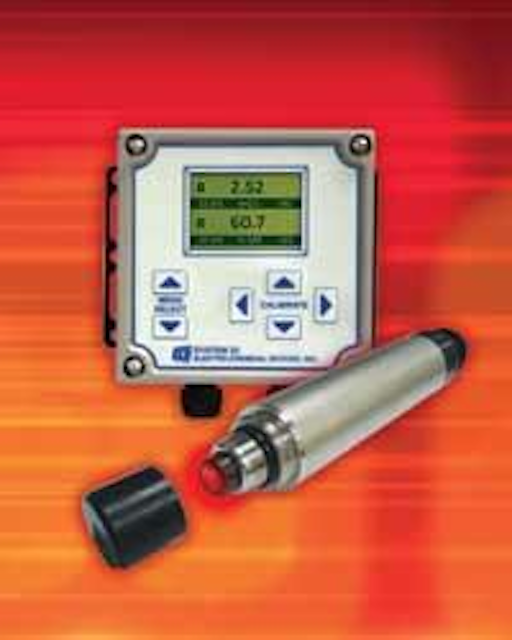 Click here to enlarge image
With a fluorescence quenching (FQ) sensing element, the Triton DO8 Dissolved Oxygen Sensor from Electro-Chemical Devices (ECD) delivers accurate DO measurement with greatly reduced maintenance requirements. The sensor is designed with precision FQ optical technology coupled with intelligent microprocessor-based electronics. The self-monitoring device stores calibration data within the sensor, which minimizes maintenance over long service intervals while providing stable DO measurement.
Electro-Chemical Devices
Yorba Linda, CA
Tel: 800-729-1333
Web: www.ecdi.com
Circle No. 243 on Reader Service Card
Reagent sets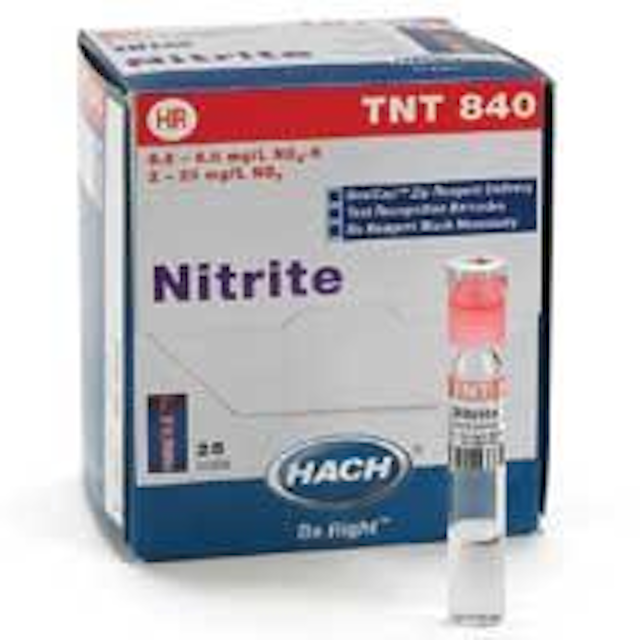 Click here to enlarge image
Hach has added three new TNTplus reagent sets: Copper, High-Range (HR) Nitrite, and Mercury-Free Chemical Oxygen Demand (COD) to its range of parameters. Ideal for wastewater (copper, HR nitrite and COD), drinking water (copper) and industrial applications (monitor/control copper-based alloys, HR nitrite as an oxygen scavenger in closed cooling systems), these new products help make laboratory testing with spectrophotometers easier and more accurate.
Hach Co.
Loveland, CO
Tel: 800-227-4224
Web: www.hach.com
Circle No. 235 on Reader Service Card
pH tester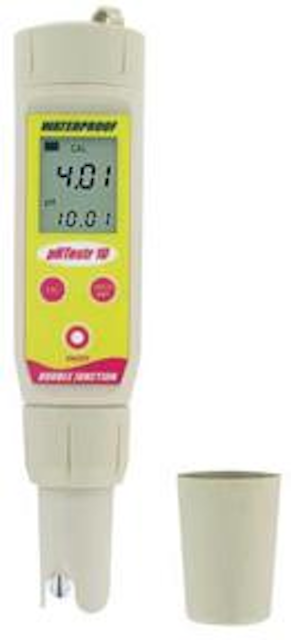 Click here to enlarge image
Dwyer Instruments has released its new series WPH waterproof pocket-sized pH Testers. The testers are designed to take repeatable readings in a variety of applications. The replaceable double junction sensor contains a regressed glass pH bulb to protect against breaking. The large 4 digit display is easy to read and has a resolution of up to 0.01 pH. The series comes standard with automatic temperature compensation and can be ordered with a dual pH/temperature display.
Dwyer Instruments Inc.
Michigan City, IN
Tel: 800-872-9141
Web: www.dwyer-inst.com
Circle No. 236 on Reader Service Card
Particle analysis software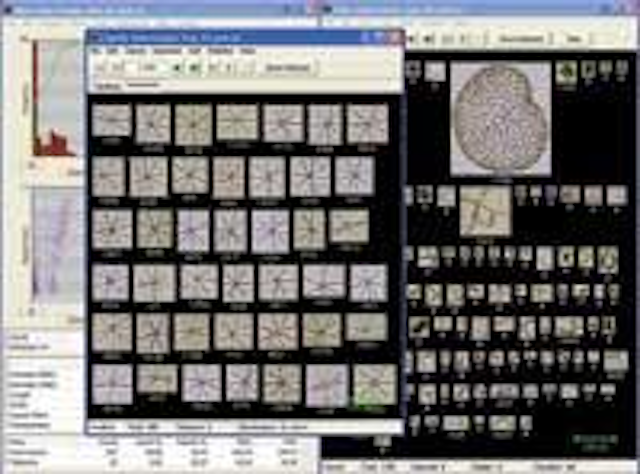 Click here to enlarge image
Laboratory instrumentation firm Fluid Imaging Technologies has introduced VisualSpreadsheet© V2.0, an interactive particle image analysis software program that enables operators to apply filter parameters during data acquisition to detect and identify particles and cells of interest immediately and in real time while a sample is running rather than waiting until the entire sample has been processed before seeing any results. Developed as a companion to the company's FlowCAM® automated particle analysis system, the software allows lab technicians, water quality engineers, QA/QC managers and others to build filters that automatically segment and categorize the population of particle and cell images detected based on dozens of measurement parameters including shape, aspect ratio, ESD, perimeter, elongation, compactness, intensity and transparency.
Fluid Imaging Technologies
Yarmouth, ME Tel: 908-479-4231 Web: www.fluidimaging.com
Circle No. 242 on Reader Service Card
Turbidimeter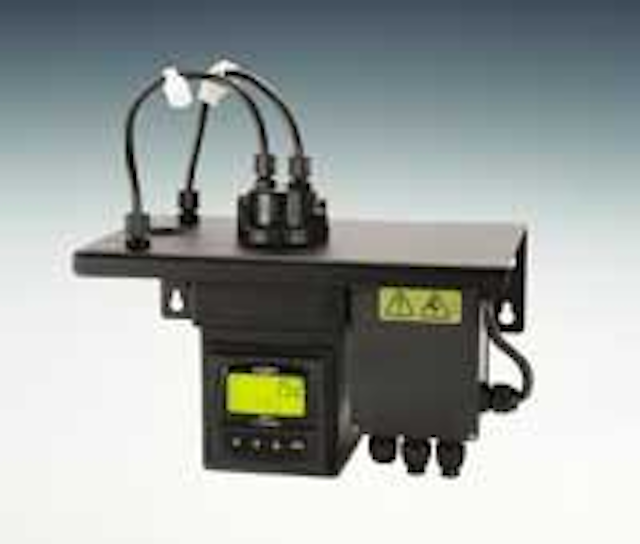 Click here to enlarge image
GF Piping Systems has added the new Signet 4150 Turbidimeter to its line of analytical instrumentation. The new meter is compliant to U.S. EPA 180.1, making it ideal for both municipal and industrial applications. With its integral pressure regulator, it features easy one-unit installation and setup. Typical uses include monitoring for potable water distribution, raw or filtered water, wastewater effluent, and aquatic life support. The unit's replaceable desiccant pack assures a stable environment for accurate measurement and a built-in backpressure valve can be adjusted to eliminate bubbles that may cause reading errors.
GF Piping Systems
Tustin, CA
Tel: 800-854-4090
Web: www.gfpiping.com
Circle No. 237 on Reader Service Card
Chlorine, turbidity monitoring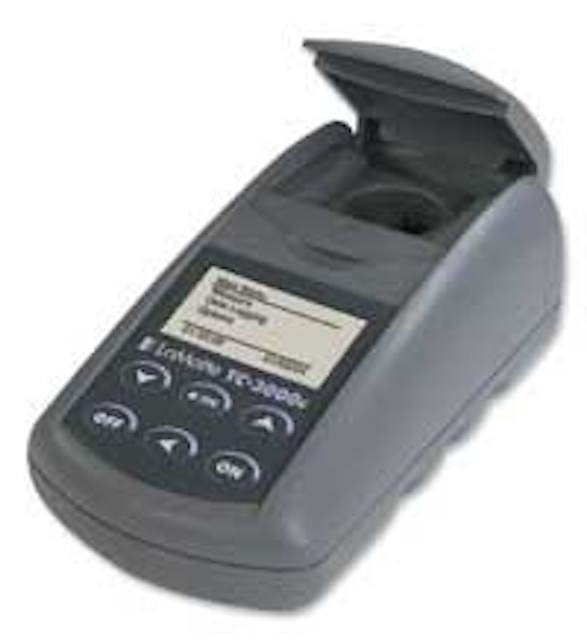 Click here to enlarge image
LaMotte's TC-3000 meter combines a hi-tech microprocessor with a patent pending optical chamber resulting in higher accuracy for low chlorine and turbidity readings. Detection limit for chlorine is 0.02 ppm (range 0-10 ppm). Detection limit for turbidity is 0.05 NTU (range 0-4,000 NTU).
LaMotte Co.
Chestertown, MD
Tel: 800-344-3100
Web: www.lamotte.com
Circle No. 240 on Reader Service Card
TN, TP online analyzers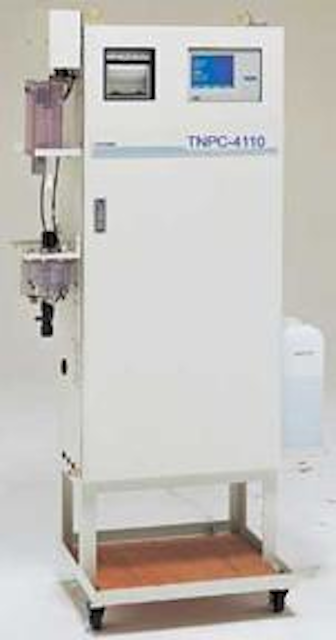 Click here to enlarge image
Shimadzu's TNPC-4110 Series of online analyzers is capable of measuring Total Nitrogen (TN) and Total Phosphorus (TP) in water. A complete system capable of sampling, pretreating, digesting, and analyzing samples automatically, the series saves time and labor and eliminates potential sample prep errors. These models incorporate automatic calibration using standard on-board solutions as well as user-defined calibration checks and measurement conditions.
Shimadzu Scientific Instruments
Columbia, MD
Tel: 800-477-1227
Web: www.ssi.shimadzu.com
Circle No. 238 on Reader Service Card
Optical DO monitor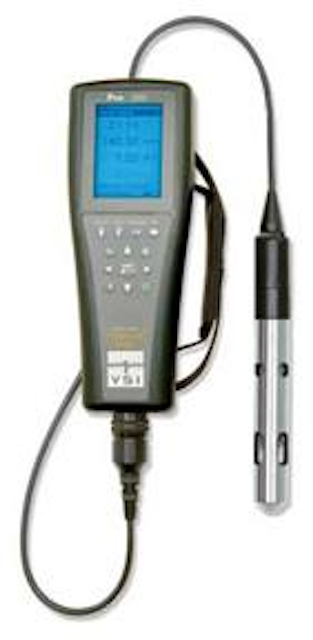 Click here to enlarge image
YSI has launched its new digital based ProODO optical dissolved oxygen handheld instrument with data management capabilities. The instrument comes with the company's Data Manager desktop software for real-time charting, instrument configuration, easy downloading and data management; a USB cable; and an innovative communication dock. The digital probe will accommodate cable lengths up to 100-meters for added application versatility.
YSI Environmental
Yellow Springs, OH
Tel: 800-897-4151
Web: www.ysi.com
Circle No. 239 on Reader Service Card
Portable turbidimeter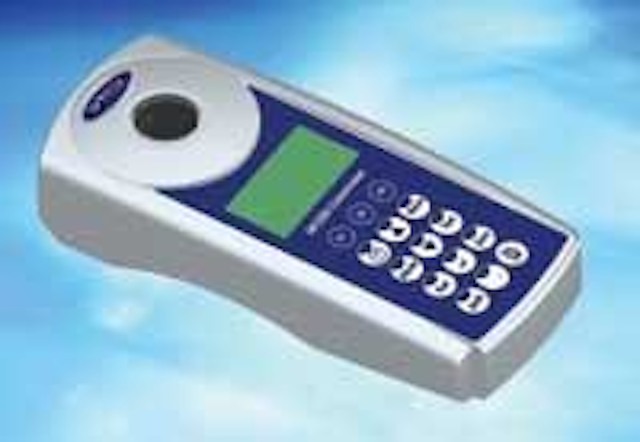 Click here to enlarge image
The new TB200™ Portable Turbidimeter from Orbeco-Hellige allows for turbidity measurement in the field and in the laboratory. It uses a "white light" source and 90° detection, and meets the USEPA specifications for turbidity measurement (EPA Standard 180.1). The meter features an auto-ranging function that automatically selects the correct turbidity range for a sample. Calibration is simple with the included calibration standards. An efficient microcircuit design allows the instrument to yield 5,000 tests on 4-AA alkaline batteries with an estimated 7-10 year bulb life.
Orbeco-Hellige Inc.
Sarasota, FL
Tel: 800-922-5242
Web: www.orbeco.com
Circle No. 241 on Reader Service Card