Europe's Largest Water Event Draws Crowd to Germany
Let's be honest, the market for international trade exhibitions and conferences has become packed and competitive.
Nov 1st, 2010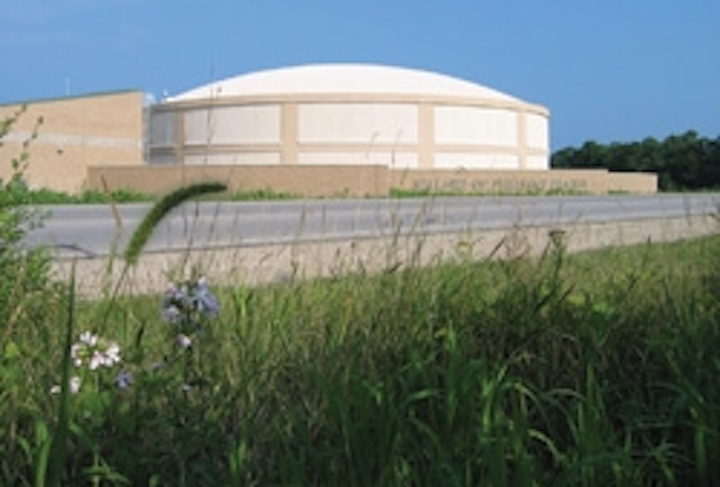 By Tom Freyberg
Let's be honest, the market for international trade exhibitions and conferences has become packed and competitive. Not a week goes by without another event claiming to be the leading meeting place for water and wastewater professionals.
What makes an event stand out from the crowd is the ability to attract key decision makers, and lots of them. Back in 2008, IFAT, as it was formerly known, attracted 2,605 exhibitors from 41 countries and around 120,000 trade visitors from 170 countries. Impressive.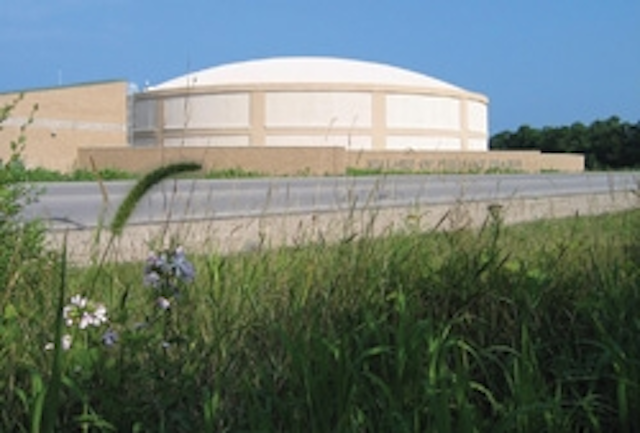 If those statistics weren't enough, it was decided that for the 2010 event, trade-fair company Messe München and BDE (Federation of German waste disposal, water and raw materials industry) would host the event in corporation. Cue the birth of IFAT Entsorga. The by-line of the show was the "World's Leading Trade Fair for Water, Sewage, Waste and Raw Materials Management".
So, a new team in place but was the change in management worth it? Being the host country, Germany of course boasted the highest number of visitors to the event. Second place was awarded to Austria, then Italy, Switzerland, Spain and Poland. Figures released so far indicate the number of visitors from abroad increased from 33% of the total at the last IFAT, up to 40% this year. However, according to show organizers, the actual number of visitors was down in comparison. Over the five days around 110,000 trade visitors from 185 countries came to the event. This compared to 119,476 from 179 countries two years ago, so a drop by about 10%.
"What might at first sight seem contradictory is explained by a shift in the visitor structure: fewer lower-ranking employees and more decision-makers from the higher echelons in the companies," said Eugen Egetenmeir, managing director of Messe München GmbH. "This, too, is evidence that IFAT ENTSORGA is a dynamic trade fair undergoing change."
Despite the slight hiccups in the numbers, which could be attributed to the dust settling on the IFAT and Entsorga newly formed partnership, it appears that the caliber of delegates is also shifting along with the event.
"In recent years we had a lot of sales partners and distributors in Munich, but this year we saw mainly international end customers who had come to the fair to find out about the main themes moving the sector at present," said Markus Kaiser, chief executive officer and chairman of the Board of Directors at KAISER AG Fahrzeugwerk.
Other sponsors also noticed the shift in theme and delegates to the event.
"In 2010, too, we have again seen that this fair is the most important communication and information platform for the environmental industry," said Dr. Rüdiger Siechau, Chairman, (VKS im VKU). "One difference to previous years is how much attention is now being paid to the waste-management sector because of the contribution it makes to climate and resource protection. Local authority waste management in particular has been playing an important role here for decades."
Another big question of an event's success is the quantity, but more importantly the quality of the exhibitors. In total, 2,730 exhibitors from 49 countries (2008: 2,605 exhibitors from 41 countries) presented their products, innovations and services on around 200,000 square meters of exhibition space (2008: 192,000 square meters) in Munich between 13 and 17 September 2010.
Other exhibitors commented on the event bringing together the private and public sectors.
"IFAT, more than any other trade show, reflects how a critical mass has developed towards dealing with the world's environmental challenges. It was remarkable how the public and private sector came to our booth with similar agendas," said Kees Van Loo from Geocom-Informatik.
Certainly, the increase in exhibitors could be noticed. Spread across 16 individual halls, numerous topics included water and sewage treatment; measuring, control and laboratory technology; outlets and fittings, pumps and lifting tackle; coastal protection; sewers and vehicles and superstructures. So large was the exhibition, that travelling between halls C2 and A6 could take up to 30 minutes.
It was no wonder that oversized bean bags on the grass areas between halls - sponsored by a major environmental company - became a popular 'networking' location. It was common to see top level company executives asleep here after walking what must have been miles between exhibition halls. Reports even circulated that instead of giving out the usual freebies of pens, rubber hats and drink coasters; one company gave away branded plasters to help patch up visitors' worn out feet.
Reclaiming wastewater and producing energy was a key theme among exhibitors. Several companies used the show as a platform to showcase their latest developments, such as Cambi AS and its latest project involving United Utilities in the UK. Currently treating sludge from a population equivalent of 17 million people - close to 500,000 tons of dry solids a year - the firm is now producing around 1,200 Gigawatt Hours of thermal energy in the form of biogas.
The Austrian Pavilion also showed that country is actively involved in such markets. GLS Tanks International explained how it has established markets globally, including installations in Mexico, Malaysia and Japan. Such projects were an indication of the crossover between the water and waste markets, with the company supplying tanks for use with sewage and potable water, biogas digestion and also agriculture.
Nor was it just the exhibition halls that thrived over the course of the week. A busy program of seminars and discussions played out in neighboring halls. Country specials focused on issues such as water reuse in the Arab Region, challenges facing the water market in Russia and capacity development in North Africa. Other technical presentations addressed subjects such as "Design and application of butterfly valves in water/sewage systems" and "Reconstruction of an industrial wastewater treatment plant during operation".
Attracting tens of thousands of visitors and exhibitors, IFAT Entsorga should be considered a success story for European trade shows. Given the sheer scope of the event, it is hard to really do such an event justice in a few hundred words. One thing is for certain; many handshakes were made, shoes worn out and beer steins finished during the show ahead of Germany's national Oktoberfest - all signs of a successful networking event. WW
About the Author: Tom Freyberg is chief editor of Water & Wastewater International Magazine. WWI is part of PennWell's Water Group, which includes WaterWorld, Industrial WaterWorld and Urban Water Management magazines.
More WaterWorld Current Issue Articles
More WaterWorld Archives Issue Articles