WEFTEC: Exhibitor Products: Part 3
Sep 1st, 2010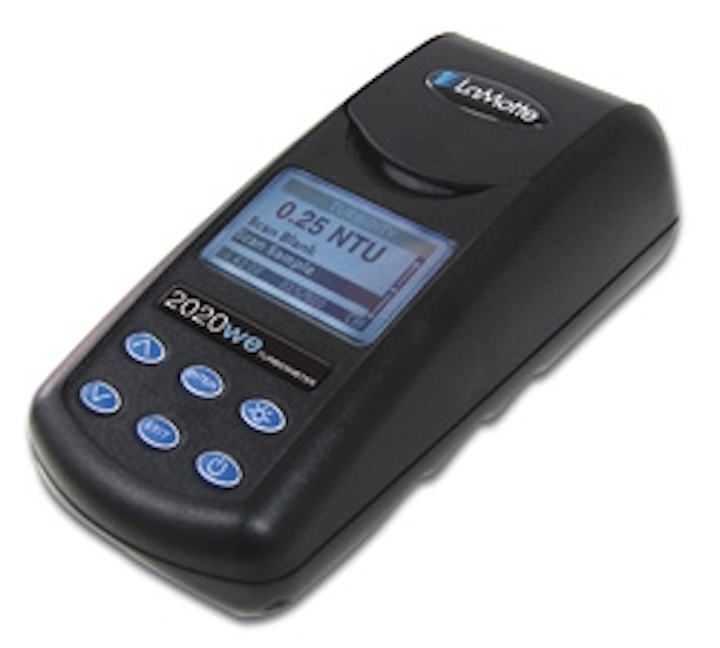 Access doors
Bilco's Type J-AL aluminum access doors are now available with standard stainless steel hardware, enhancing the corrosion-resistance of the product and making it better-suited for corrosive environments. Available in a single- or double-leaf design and reinforced for 300 PSF or H20 loading conditions, the doors provide access to underground areas, including water and wastewater treatment facilities, pump stations, commercial and institutional buildings, and public utilities.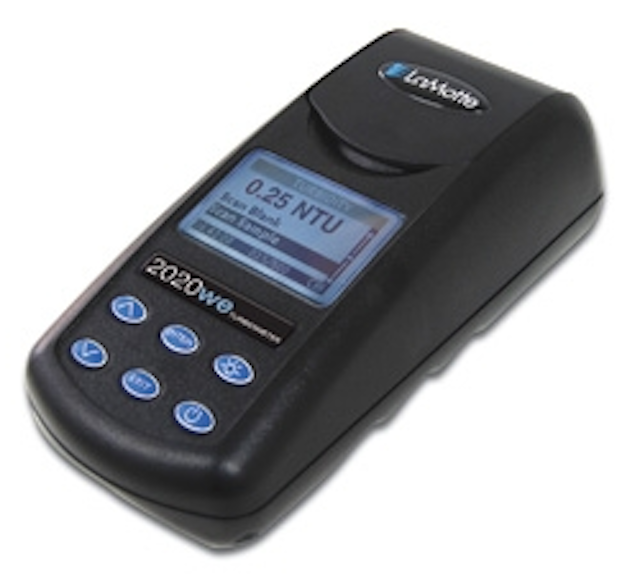 Bilco Co.
New Haven, CT
Tel: 203-934-6363
Web: www.bilco.com
Booth 2708
Circle No. 300 on Reader Service Card
Microwave UV
Severn Trent Services offers the MicroDynamics® OCS 660 open channel ultraviolet system. The system is suited for disinfection of secondary and tertiary wastewater effluent. Unique features of the microwave UV include a three year lamp warranty; no electrodes used in the lamps; no electrical connections in the water for safer operation; quartz sleeve remains the same temperature of the water, leading to less fouling; and the system allows unlimited on/off, flow pacing ability.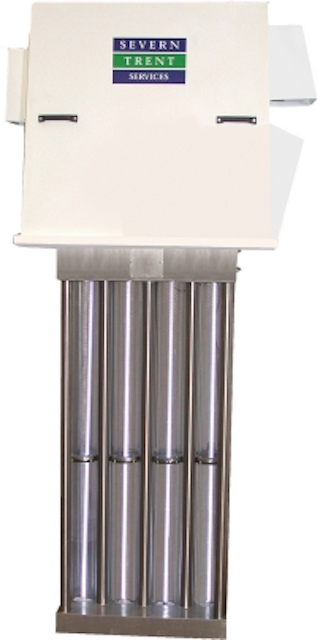 Severn Trent Services
Colmar, PA
Tel: 215-997-4000
Web: www.severntrentservices.com
Booth 1927
Circle No. 301 on Reader Service Card
Pipe lining system
Reline America has introduced its new Blue-Tek/AR3™ UV GRP CIPP liner. This state of the art technology uses various technical fabrics to create a liner with both incredible strength and a near frictionless veneer for improved wastewater flow and abrasion resistance. The liners are wetted out in a quality controlled manufacturing facility in order to provide liner consistency. They are available in lengths up to 1,000 ft and can be manufactured to fit any diameter from 6" to 48".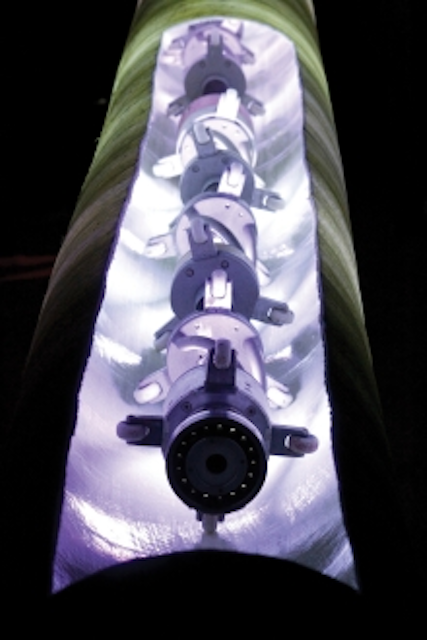 Reline America
Tel: 866-998-0808
Web: www.relineamerica.com
Booth 5912
Circle No. 302 on Reader Service Card
Circle No. 64 on Reader Service Card
Disc filter
The woven polyester pleated panel design of the Forty-X™ disc filter from Siemens Water Technologies provides increased treatment capacity and an ultimate barrier for suspended solids in tertiary treatment processes in a small footprint. The pleated media design increases the true cloth area available for filtration by 40% over flat panel designs. This assures a more sustainable operation in terms of throughput, better feed distribution and fewer backwash cycles. Additional extras include a trash-tolerant filter panel housing designed to prevent entrapment and accumulation of inorganic material, water pressure-assisted seals and wind-safe sliding covers to facilitate accessibility and maintenance.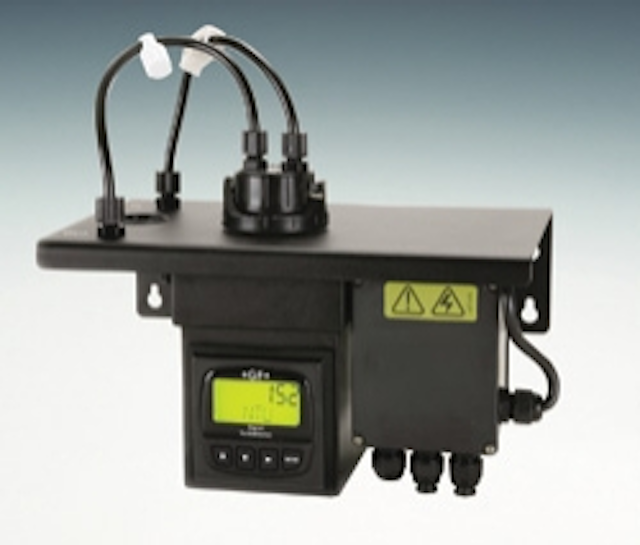 Siemens Water Technologies
Tel: 724-772-1402
Web: www.siemens.com/weftec
Booth 2827
Circle No. 303 on Reader Service Card
Tank drain outlets
Assmann has introduced the new molded-in Full Drain Outlet (FDO) assembly for tanks of 2,500 gallons and larger. This outlet provides the ability to drain the tank without the need for mechanically installed nozzles and can be used where heavy solids or salts may accumulate in the bottom of the tank. The FDO can help eliminate difficult maintenance work, stands up to virtually any service condition and is available with multiple expansion joint options. The outlet is available in 3" and 4" and in material variations of 316 stainless steel, titanium and Hastelloy construction.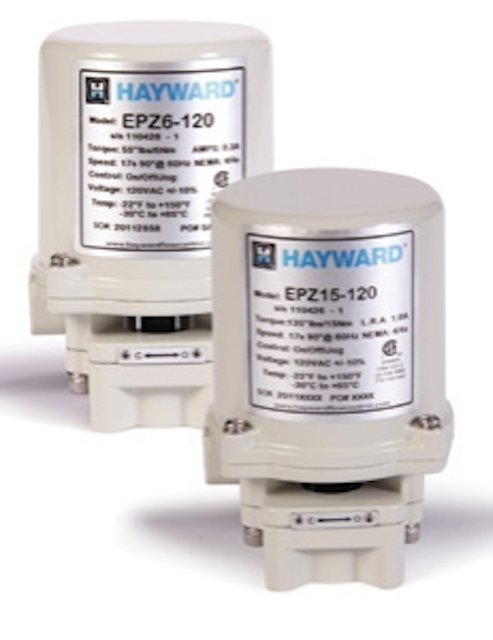 Assmann Corp. of America
Garrett, IN
Tel: 888-357-3181
Web: www.assmann-usa.com
Booth 1663
Circle No. 304 on Reader Service Card
Hypochlorite injection system
Fluid Metering has introduced its new Chloritrol™ valveless metering system for injection of sodium and calcium hypochlorite in water treatment applications. The system has a valveless duplex pump design. The first pump head is high pressure and injects the sodium hypochlorite directly into the water main. The second pump head functions to remove out-gas bubbles from the inlet side of the high-pressure pump head. The system is smaller and uses less energy than conventional injection pumps.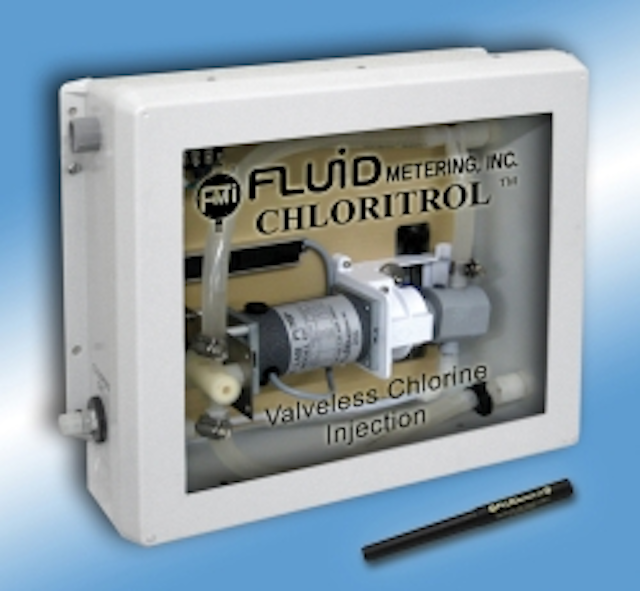 Fluid Metering Inc.
Syosset, NY
Tel: 800-223-3388
Web: www.fmipump.com
Booth 1561
Circle No. 305 on Reader Service Card
Root control
Duke's Root Control is a full-service root control company. Through application of its proprietary herbicide, Razorooter II, over 2,000 U.S. municipalities have benefited from extended pipe life, reduced SSO occurrences, and maximized asset value. The company can customize a root-control program that integrates CMOM into each municipality's O&M plan. Its EPA-registered products do not negatively impact downstream treatment facilities and are shown to not cause cancer (U.S. EPA R.E.D. Facts, July 1995).
Duke's Sales & Service
Syracuse, NY
Tel: 800-447-6687
Web: www.dukes.com
Booth 2551
Circle No. 306 on Reader Service Card
Remote monitoring
The Aquavx service is a turn-key SCADA alternative for water and wastewater utilities and operators. The service is an Internet-hosted solution that delivers reports, notifications, and analytics. Offered at the cost of an auto-dialer, the service uses Scout hardware, with its on-site interface that enables customers to monitor and control their equipment and streamline operations. Owners and operators get everything they need in the single solution: hardware and service with simple installation instructions enabling the advanced remote monitoring to be up and running in just a few hours.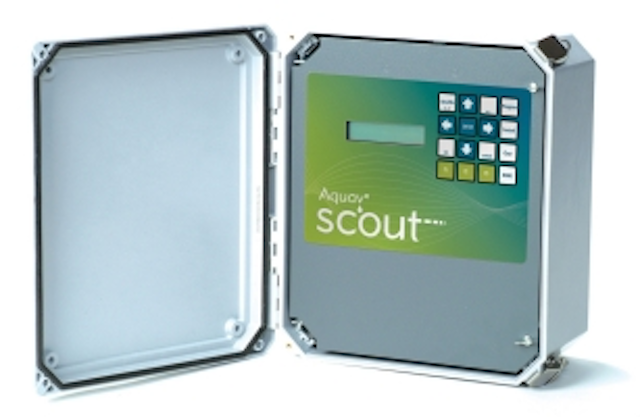 Aquavx
Englewood, CO
Tel: 817-490-8805
Web: www.aquavx.com
Booth 1328
Circle No. 307 on Reader Service Card
Gas monitoring
MSA's Trigard Monitoring System monitors for chlorine, sulfur dioxide and other toxic gases, as well as for oxygen deficiency or enrichment. The system offers patented sensor disconnect under power. Interchangeable, pre-calibrated smart sensor modules are ready for installation out of the box. The system quickly recognizes the new sensor type and reconfigures alarm and relay settings. Single-board design through a multiple-entry mounting enclosure offers simplified installation and servicing. A liquid crystal display features scrolling messaging and ongoing diagnostic check.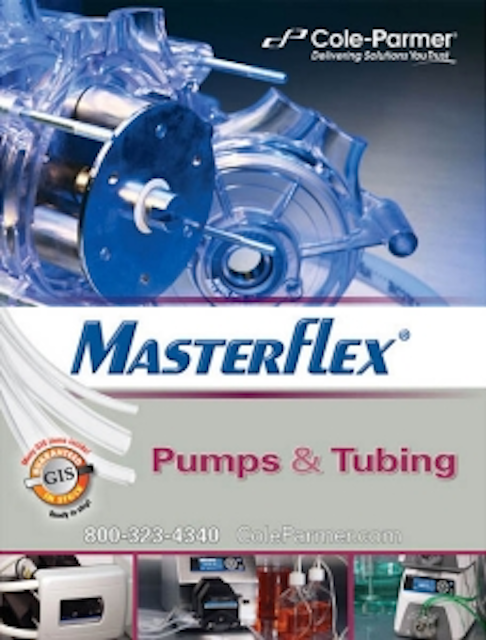 MSA
Pittsburgh, PA
Web: www.msanet.com
Booth 1626
Circle No. 308 on Reader Service Card
Remote monitoring
Automata's new NanoCourier™ Transmitter is available with Spread Spectrum or Satellite Telemetry and is suitable for transmitting flow and water quality data. Collected data can be transmitted back to the home/office computer or be made available via the Internet. Extremely low standby current allows use of solar power; in applications reporting infrequently, the system may be used with no charger at all.
Automata Inc.
Nevada City, CA
Tel: 530-478-5882
Web: www.automata-inc.com
Booth 1630
Circle No. 309 on Reader Service Card
Septage receiving
The Sewage General septage receiving system from Municipal Solutions can help with problems associated with uncontrolled dumping into a municipal collection system. The cornerstone of the company's septage receiving systems is the Windows based Septage+ System Administration Software. It can be used to control, monitor and analyze receiving stations and allows users to centrally manage multiple stations. Septage+ interfaces to municipal accounting systems, eliminating duplicate data entry.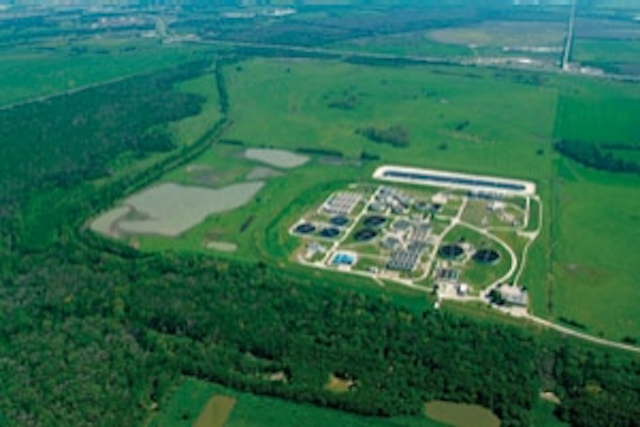 Municipal Solutions
Denver, CO
Tel: 877-655-5585
Web: www.municipal-solutions.com
Booth 5955
Circle No. 313 on Reader Service Card
Nutrient analyzers
ASA Analytics' ChemScan® mini family of nutrient analyzer monitor specific nutrients and other parameters in the water and wastewater treatment process. These new single parameter process analyzers are suited for use in harsh environments. An example is the ChemScan mini oP for ortho Phosphorous analysis, which features low maintenance, large ID flow paths, simple field adjustable calibration and sample blank analysis to eliminate background interference.
ASA Analytics
Waukesha, WI
Tel: 262-717-9500
Booth 2808
Circle No. 310 on Reader Service Card
Sludge pumping
The Moyno® 2000 HS System features an integral hopper with a twin-screw auger feeder and specially designed progressing cavity pump that handles high solids, dewatered municipal sludge to over 50 percent solids. The system can pump filter cake further distances with higher volumetric efficiencies than many other progressing cavity pumps. Its twin-screw feeder supplies a constant, pressurized feed rate to the pump resulting in a 100 percent pump cavity fill rate.
Moyno, Inc.
Springfield, OH
Tel: 877-486-6966
Web: www.moyno.com
Booth 5739
Circle No. 314 on Reader Service Card
Metering pump
Blue-White's New Flex-Pro® A4 High Volume Peristaltic Metering Pump does not have valves that can clog. Outputs range up to 171 gph, with a 2500:1 turndown ratio and continuous feed. Output pressure ratings range up to 125 psi. The system features automated PPM dosing; operator friendly digital touch pad with menu driven software; brushless variable speed motor; and a patented tube failure detection system. The pumps meet 3A sanitary standards.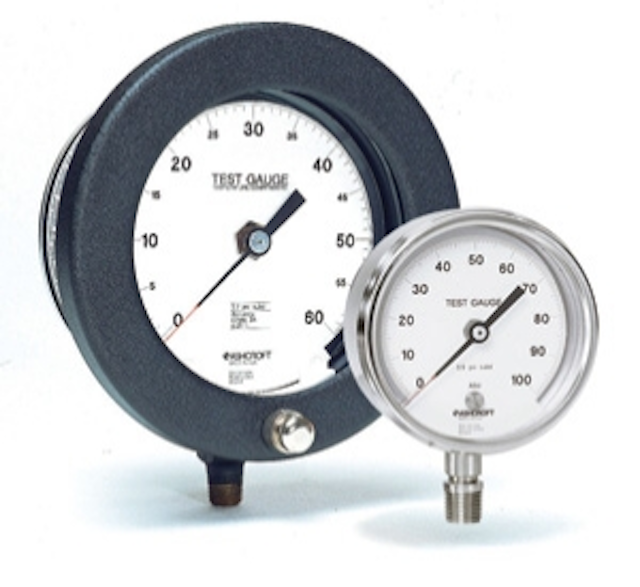 Blue-White Industries
Huntington Beach, CA
Tel: 714-893-8529
Web: www.bluwhite.com
Booth 1957
Circle No. 311 on Reader Service Card
Internal joint seal
Miller Pipeline's Weko-Seal is used to internally resolve joint leakage, punctures and crack repairs in pipelines ranging in diameter from 18" and larger. All installations are completed by the company's experienced confined space technicians. This man-entry repair system is a flexible rubber leak clamp that ensures a noncorrodible, bottle-tight seal around the full inside circumference at every installed location.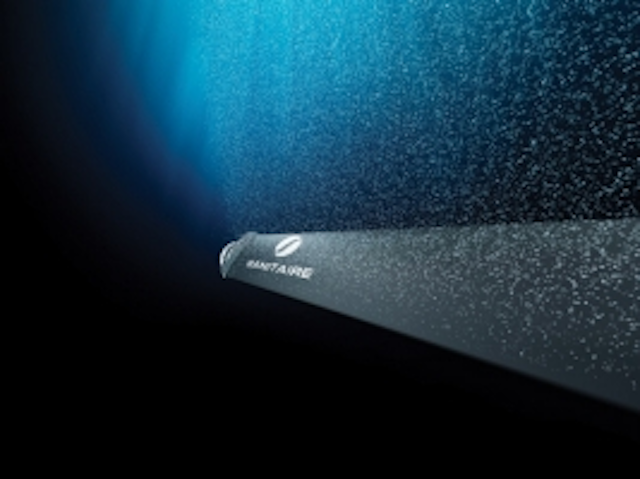 Miller Pipeline Corp.
Tel: 800-428-3742
Web: www.millerpipeline.com
Booth 5355
Circle No. 315 on Reader Service Card
Emission control systems
Biorem is a clean technology company that designs, supplies and distributes a line of high-efficiency biological-based air emissions control systems. These systems are used to eliminate odors, volatile organic compounds, hazardous air pollutants, and for the sweetening of biogas renewable energy. Its products are designed to meet the specific needs of the wastewater treatment process.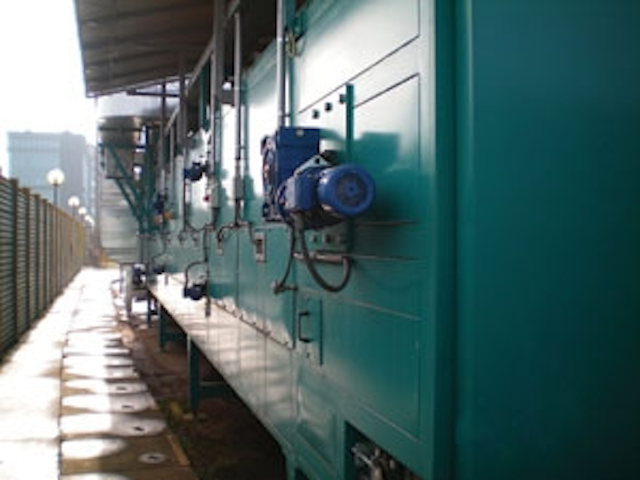 Biorem Technologies Inc.
Guelph, Ontario
Tel: 519-767-9100
Web: www.biorem.biz
Booth 2057
Circle No. 312 on Reader Service Card
Polymer coating
SewerGard Glaze No. 210G is a polymer protective coating specifically formulated for the municipal wastewater industry. It provides longevity where either a topcoat or a stand-alone lining is required to protect wastewater infrastructure. The Glaze is a two-component, chemically resistant 100% solids epoxy and shares the same chemical resistance as Sauereisen's No. 210. When used as a topcoat, it adds an extra layer of protection against microbiologically induced corrosion (MIC).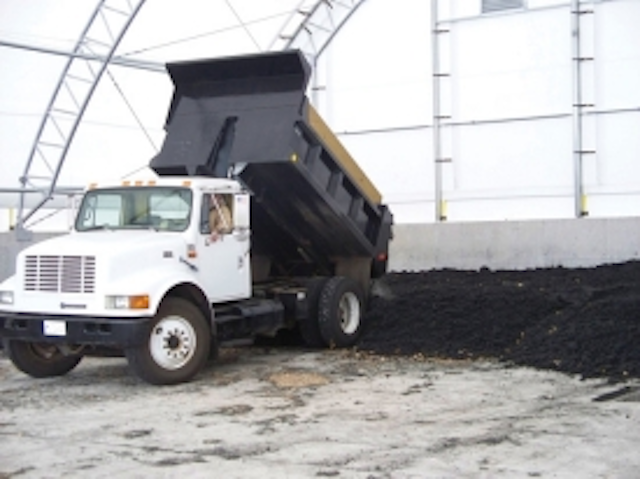 Sauereisen
Pittsburgh, PA
Tel: 412-963-0303
Web: www.sauereisen.com
Booth 1602
Circle No. 316 on Reader Service Card
Solar mixers
The full line of SolarBee® mixers is designed to solve a variety of municipal and industrial wastewater quality problems including odor control, EPA discharge permit violations and high energy costs. Using solar power, the mixers operate 24/7 to reduce effluent BOD, TSS, and ammonia. They can supply most of the mixing energy required in any treatment pond, reducing the hours that the aeration system must operate. The mixers provide complete mixing in partial and total-mix systems and improve performance of facultative pond systems.
SolarBee Inc.
Dickinson, ND
Tel: 866-437-8076
Web: www.solarbee.com
Booth 4851
Circle No. 317 on Reader Service Card
Remote monitoring
The RRL Gold Remote Radio Link from Solinst offers an inexpensive method of remote water monitoring. The wireless system is designed to collect water data logged by the Levelogger Series of dataloggers, and send it via short-distance radio to a computer. The system is excellent for creating small, closed loop remote monitoring well networks. RRL Stations are programmed and scheduled using a software wizard. Stations are interchangeable, and can be programmed as a Home Station, Remote Station or Relay Station.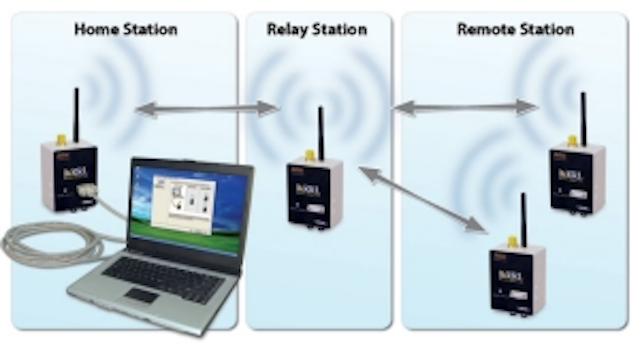 Solinst Canada Ltd.
Georgetown, ON Canada
Tel: 905-873-2255
Web: www.solinst.com
Booth 5016
Circle No. 318 on Reader Service Card
Enterprise software
Control Microsystems, a Schneider Electric company, has released ClearSCADA 2010, the latest version of the client-server enterprise software. The update provides improvements for remote control and telemetry, enhanced connectivity to modern databases, improved security and enhanced alarm handling. Standard feature include an object-oriented database, scalable client/server architecture optimized for wide area networks and an integrated historian providing automatic data backfill.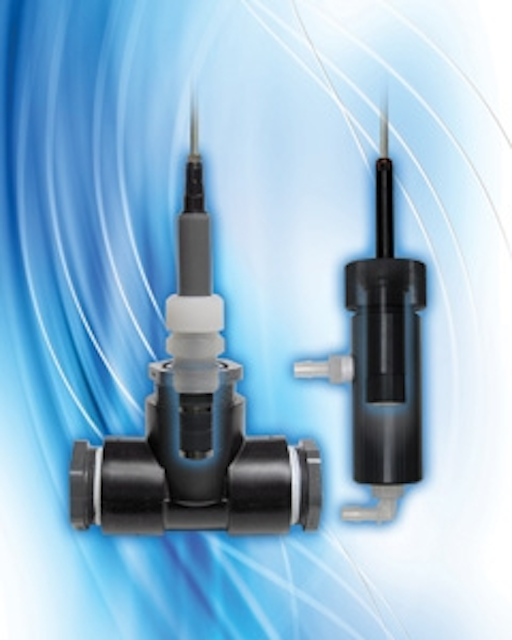 Control Microsystems
Kanata, Ontario
Tel: 888-267-2232
Web: www.controlmicrosystems.com
Booth 4917
Circle No. 319 on Reader Service Card
More WaterWorld Current Issue Articles
More WaterWorld Archives Issue Articles