WEFTEC: Exhibitor Products: Part 1
Sep 1st, 2010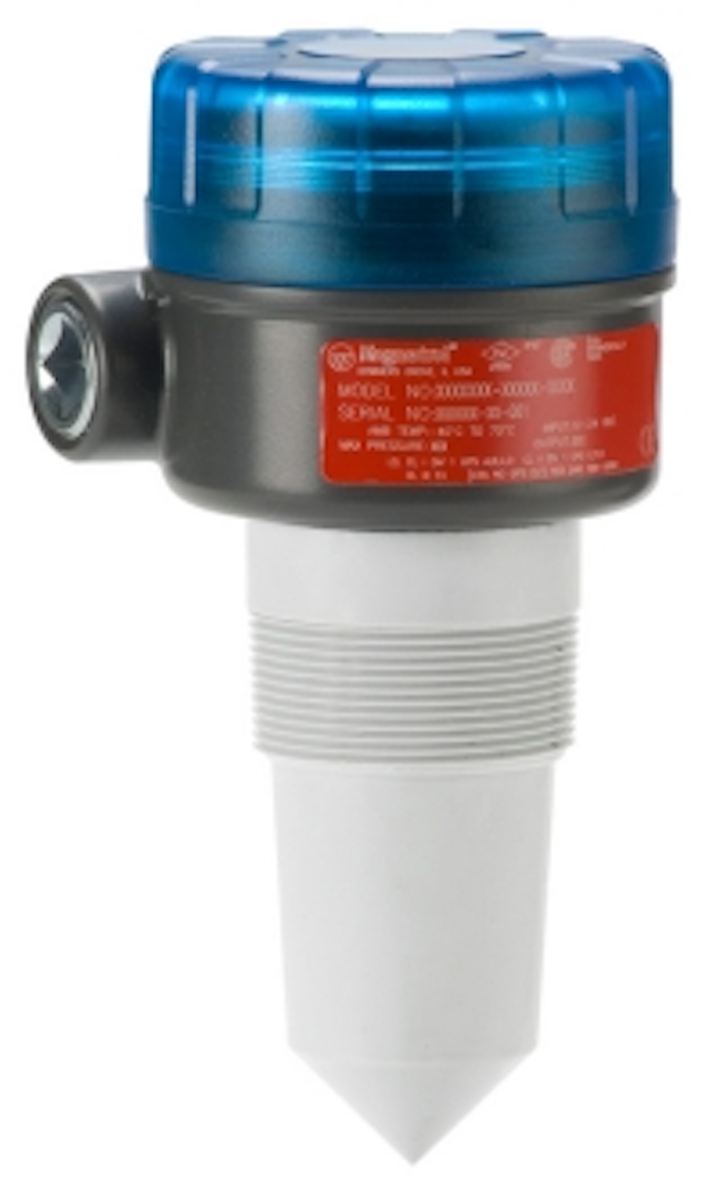 Level, volume monitoring
Magnetrol Environmental's Model R82 is a loop-powered, 26 GHz through-air radar transmitter that is ideal for the many level and volume measurement applications found at water and wastewater facilities. The monitor is virtually unaffected by foam, turbulence, mist, fog, insects, or condensation. It can be configured with either the menu-driven 4-pushbutton, 2-line by 16-character display, HART® digital communications, or PACTware™. This allows complete configuration via the local user interface, or remotely with the added capability of capturing echo waveforms, and viewing trend data, diagnostic conditions and all transmitter configuration parameters.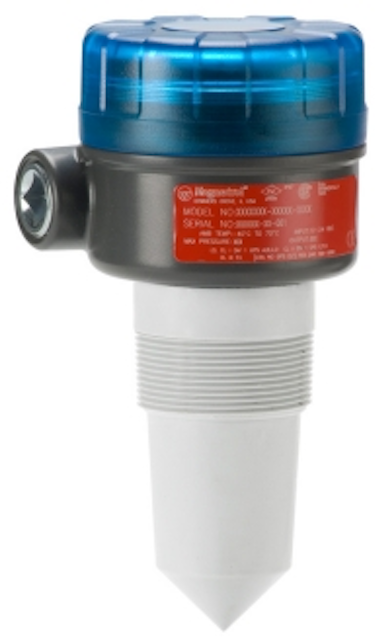 Magnetrol Environmental
Downers Grove, IL
Tel: 630-969-4028
Web: www.magnetrolenvironmental.com
Booth 6030
Circle No. 260 on Reader Service Card
Compressible media filter
The Schreiber Fuzzy Filter is a modular, compressible media filtration system suitable for water and wastewater treatment. Operating in an upflow design, the filter achieves high rate solids removal through the use of synthetic fiber spheres. With loading rates of 20 to 30+ gpm/ft2, the filter requires 20% of the space for sand filters. Applications include municipal wastewater, reuse, CSO, membrane reject and raw river water. The system uses air scouring in the wash cycle to clean the media. During the wash cycle, influent continues to enter the filter (filtered water is not necessary for washing) while an external blower supplies air in the bottom of the chamber to agitate the media.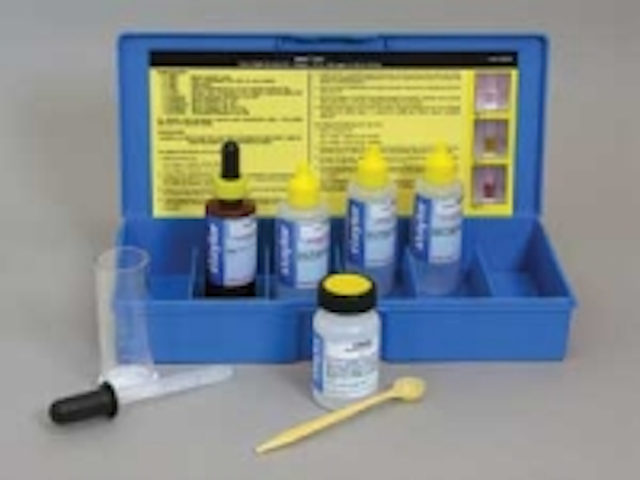 Schreiber LLC
Trussville, AL
Tel: 205-655-7466
Web: www.schreiberwater.com
Booth 4739
Circle No. 261 on Reader Service Card
MBR system
Kruger, a Veolia Water Solutions & Technologies company, has developed and patented its footprint reducing NEOSEP® MBR process called Slim2Fit. The new MBR design provides enhanced biological nutrient removal within a smaller membrane tank while improving membrane air scouring efficiency. These specific benefits translate into lower capital and operating costs.
Kruger Inc.
Cary, NC
Tel: 919-677-8310
Booth 5650
Circle No. 262 on Reader Service Card
UV disinfection
ITT Water & Wastewater recently introduced its new WEDECO Spektron Series UV product line to the US market. The closed vessel reactor combines energy-efficient UV lamps and optimized hydraulic conditions inside the reactor to provide an improved disinfection solution. The series incorporates a calibrated UV intensity monitoring system, and offers simplified operation and maintenance.
ITT Water & Wastewater, WEDECO Products
Charlotte, NC
Tel: 704-409-9700 Web: www.wedeco.com/us
Booth 5025
Circle No. 264 on Reader Service Card
Anaerobic digestion system
Infilco Degremont's 2PAD is a two-phase anaerobic digestion system designed to enhance digestion processes and to satisfy Class A biosolids requirements in accordance with EPA's 40 CFR Part 503 regulations. Two key sequential phases take place in anaerobic digestion, the acidogenesis and methanogenesis phases.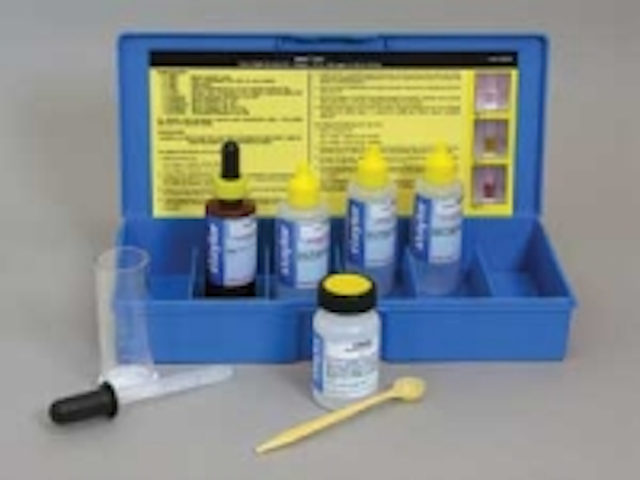 iInfilco Degremont Inc.
Richmond, VA
Tel: 804-756-7600
Web: www.degremont-technologies.com
Booth 3327
Circle No. 263 on Reader Service Card

Online process equipment
Thermo Scientific offers systems to meet water utility electrochemistry needs and a full range of online process equipment. Its Masterflex Chemical Feed Pump line offers flowmeters and pumps for chemical feed and sludge handling. Its Orion and AquaSensors product lines feature a full range of water analysis instruments from pH, ISE, conductivity and dissolved oxygen meters, electrodes and solutions, to colorimetry, titration and online process analyzers.
Thermo Fisher Scientific
Beverly, MA
Tel: 978-232-6102
Web: www.thermoscientific.com/water
Booth 5613
Circle No. 265 on Reader Service Card
Thermoplastic centrifugal pump
A new Chem-Gard® CGMC close-coupled, magnetically driven thermoplastic centrifugal pump in sizes from 1.5x1x6 to 3x2x8 in. for flows to 400 gpm at heads to 220 ft TDH, has been introduced by Vanton Pump. The pump is a sealless, single-stage, volute-type centrifugal design with all fluid contact components molded of homogenous polypropylene or PVDF. These stand alone, chemically inert, abrasion-resistant thermoplastic components eliminate pinpoint porosity, substrate separation and wear associated with plastic lined pumps.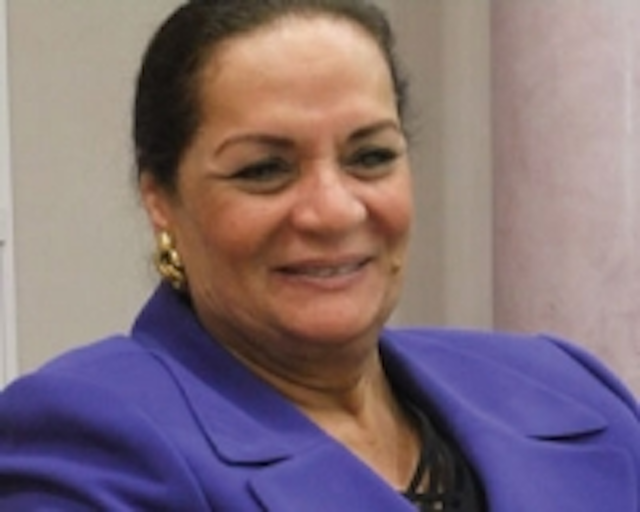 Vanton Pump & Equipment Corp.
Hillside, NJ
Tel: 908-688-4216
Web: www.vanton.com
Booth 3051
Circle No. 266 on Reader Service Card
Packaged treatment system
The AlgaePac™ Packaged Wastewater Treatment System, available from Oldcastle Precast, provides low-energy tertiary treatment. Featuring Algaewheel® technology, the system combines algal and bacteriological processes in a controlled symbiotic relationship for expanded treatment. Nutrients in the wastewater are converted directly to algae, a plant grown through photosynthesis, while consuming carbon dioxide and producing oxygen.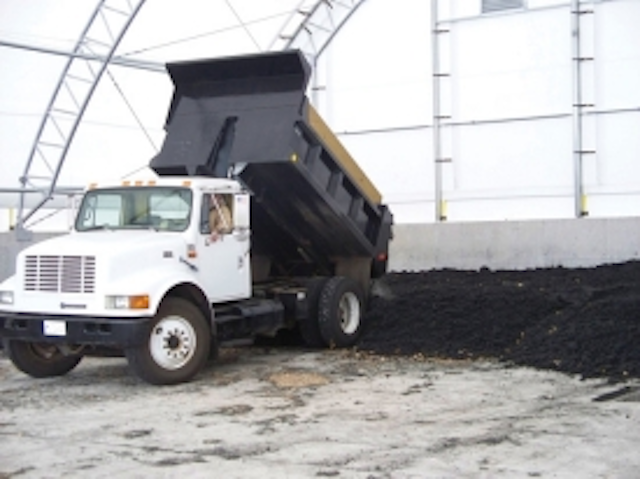 Oldcastle Precast Inc.
Littleton, CO
Tel: 888-965-3227
Web: www.oldcastleprecast.com/wastewater
Booth 3171
Circle No. 268 on Reader Service Card
Zero discharge desalination
Zero Discharge Desalination, available from N.A. Water Systems, is a desalination technology that achieves higher water recovery than any alternative available in the marketplace. The system is suited for inland brackish groundwater treatment for potable water uses, retrofitting existing RO systems for improved recovery rate, and plant capacity expansion as an end-of-pipe add-on.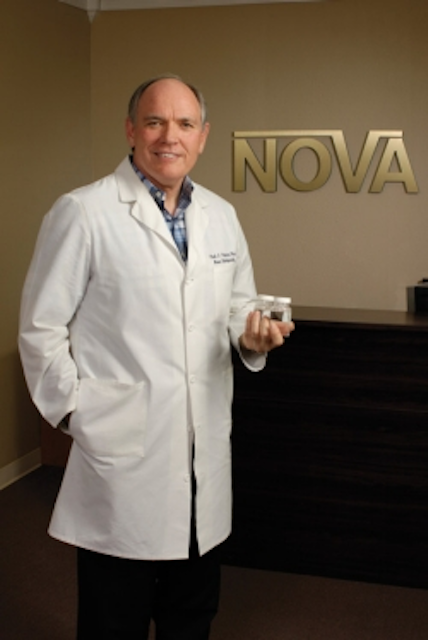 N.A. Water Systems
Moon Township, PA
Tel: 800-337-0777
Web: www.nawatersystems.com
Booth 5439
Circle No. 270 on Reader Service Card
Vibration monitoring
Ludeca has introduced Vibxpert II, the latest addition to the Prueftechnik family of portable route-based vibration data collectors. The new instrument is rugged and lightweight and combines the advantages of a rapid processor with a color VGA display. Enhanced with an Fmax of 51KHz and up to 102,400 lines of resolution, the basic platform is a 1-channel device which can be upgraded at any time to two individually configured channels.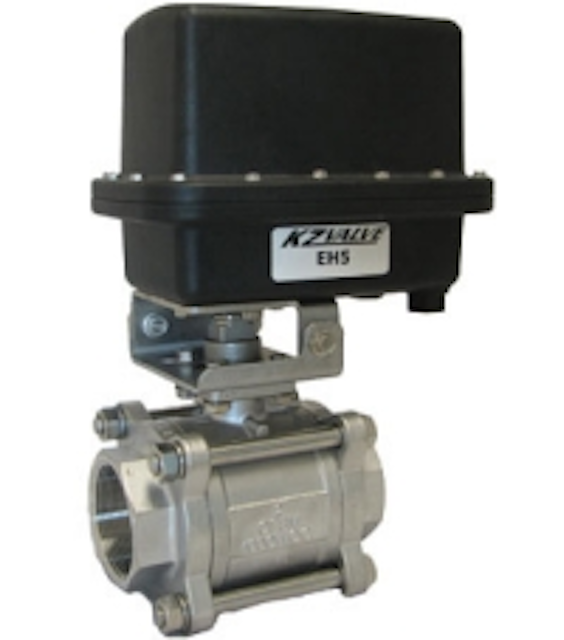 Ludeca Inc.
Doral, FL
Tel: 305-591-8935
Web: www.ludeca.com
Booth 2701
Circle No. 267 on Reader Service Card
Wastewater treatment plant
The Headworks Integrated Treatment (HIT™) System is a compact wastewater treatment plant that is expandable, portable and easy to operate. The system provides a complete solution - screening, grit removal, MBBR or IFAS treatment, clarification and tertiary filtration - with low investment and operational costs. The treatment system can be installed as a stand-alone system or used to enhance or upgrade the treatment potential of existing activated sludge plants.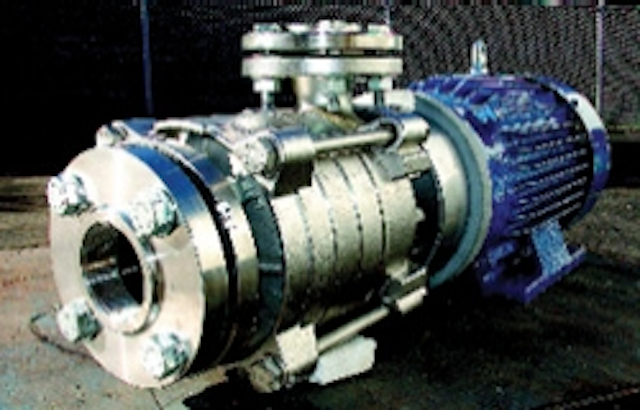 Headworks Inc.
Houston, TX
Web: www.headworksusa.com
Booth 6629
Circle No. 269 on Reader Service Card
Denitrification system
At this year's WEFTEC show, ITT will introduce its new Leopold® elimi-NITE® 2.0 Denitrification System, designed to reduce nutrients in the effluent stream of a wastewater treatment plant. The new system builds on the original elimi-NITE System, a deep bed, biologically active, mono-media sand filter used to remove nitrate. The nutrient removal is accomplished by converting nitrate nitrogen to nitrogen gas which accumulates in the silica sand media. A gas release cycle is used to purge the gas.
ITT Water & Wastewater, Leopold
Zelienople, PA
Tel: 724-452-6300
Booth 5025
Circle No. 271 on Reader Service Card
Briquette chlorinator
Designed for sanitizing municipal or private drinking water, wastewater and for other water disinfection applications, Arch Chemicals' Constant Chlor® Plus Briquette Chlorinator automatically delivers a consistently accurate dose of available chlorine. The chlorinator uses the company's dry calcium hypochlorite briquettes. The system can deliver up to 250 pounds of available chlorine daily through a solid-state, controlled spray cycle.
Arch Chemicals Inc.
Norwalk, CT
Web: www.archchemicals.com
Booth 7831
Circle No. 272 on Reader Service Card
Wastewater samplers
The AS series of wastewater samplers from QCEC offers indoor/outdoor placements in climates from -20 degrees F to 122 degrees F with no requirement for a separate enclosure. The heavy duty UV protected, molded cabinet has a "dual insulation" package including over 2" of rigid PIR insulation and an additional thermal reflective wrapping offering one of the highest R-factors in the industry.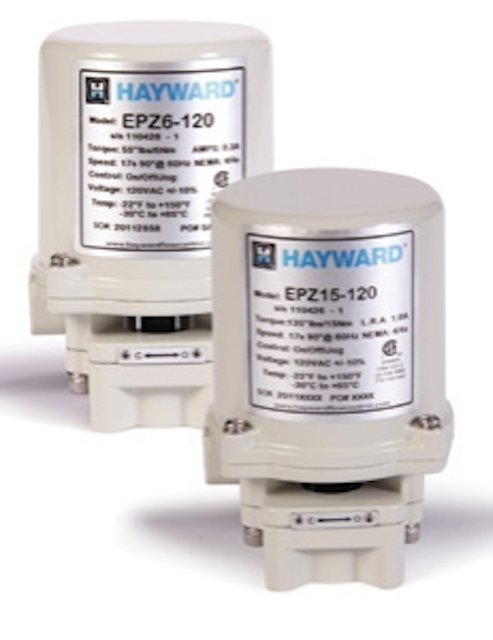 QCEC
Des Moines, IA
Tel: 515-266-2268
Web: www.qcec.com
Booth 2878
Circle No. 273 on Reader Service Card
Grit washer
Smith & Loveless has introduced the new Pista® Turbo™ Grit Washer with Tri-Cleanse Technology™. The new system boasts grit retention of 95 percent down to 140 mesh particle size, and drier, cleaner grit with less putrescible organic material. The washer produces clean grit while minimizing odor and the costs associated with landfill restrictions.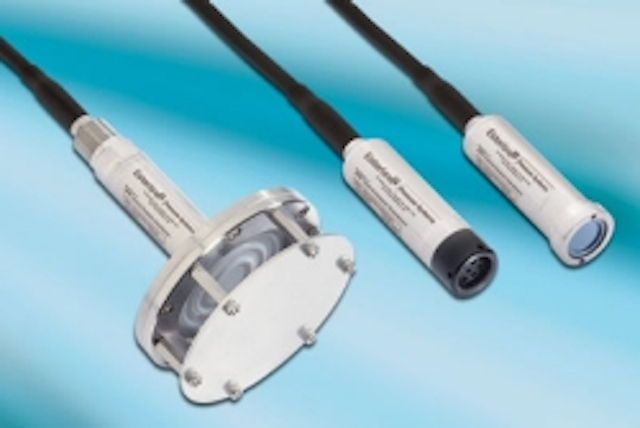 Smith & Loveless
Lenexa, KS
Tel: 913-888-5201
Web: www.smithandloveless.com
Booth 5747
Circle No. 274 on Reader Service Card
Belt dryers
Siemens Water Technologies' belt dryers offer municipal wastewater treatment plants an opportunity to reduce costs. The convective thermal drying system is suited for heat recovery using low energy or "waste" heat sources. In the thermal drying process, the final product is stabilized in a dry granular form that reduces the costs associated with storage, delivery, use or disposal.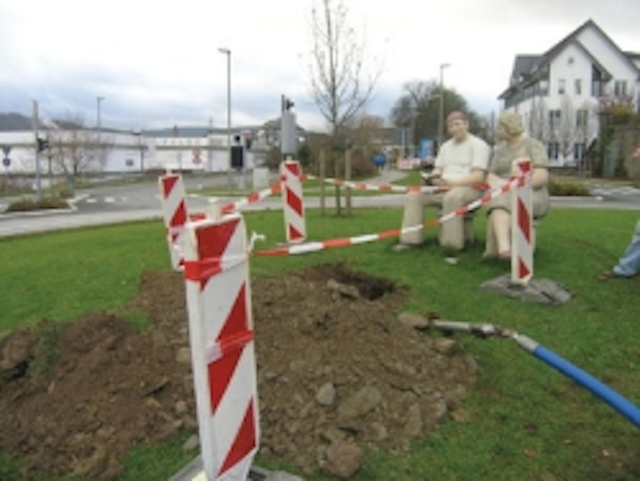 Siemens Water Technologies
Tel: 724-772-1402
Web: www.siemens.com/weftec
Booth 2827
Circle No. 275 on Reader Service Card
Rotary drum screen
Vulcan Industries has added new filtering media choices to its Rotary Drum Screen to protect downstream processes from fibrous materials. Potential uses include membrane bioreactors (MBR), integrated fixed film activated sludge (IFAS), moving bed bioreactors (MBBR) or other applications where stringy or fibrous material impact process efficiency.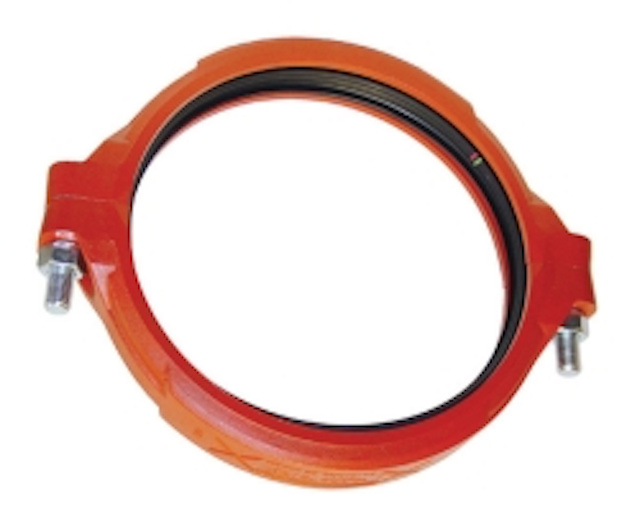 Vulcan Industries Missouri Valley, IA
Tel: 712-642-2755
Web: www.vulcanindustries.com
Booth 5413
Circle No. 276 on Reader Service Card
High thrust motors
TECO-Westinghouse MAX-VH™ vertical hollow shaft, high thrust motors are stocked from 7.5 hp-400 hp at 1800 RPM with WPI enclosures. These motors have high efficiencies that meet or exceed EPAct levels, and have a warranty of 36 months from date of manufacture. Customers can pair their MAX-VH™ motors with the MA7200 Plus pump AC drive or the EQ5 multi-purpose AC drive for a custom pump driving solution.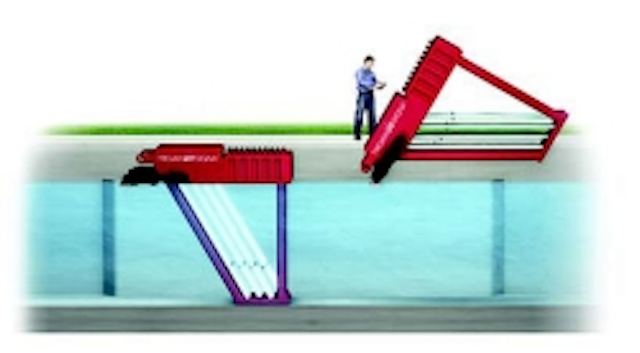 TECO-Westinghouse
Web: www.tecowestinghouse.com
Booth 2571
Circle No. 277 on Reader Service Card
Portable RO system
L-3 Communications C2S2 Panama City Division's new man-portable reverse osmosis water treatment system has passed the Emergency Military Operations Microbiological Water Purifiers NSF Protocol P248 testing. Five sizes are available, producing from 102 to 5600 gallons of purified water per day. All the systems are contained in high-impact plastic Pelican/Storm Cases, about the size of a small suitcase.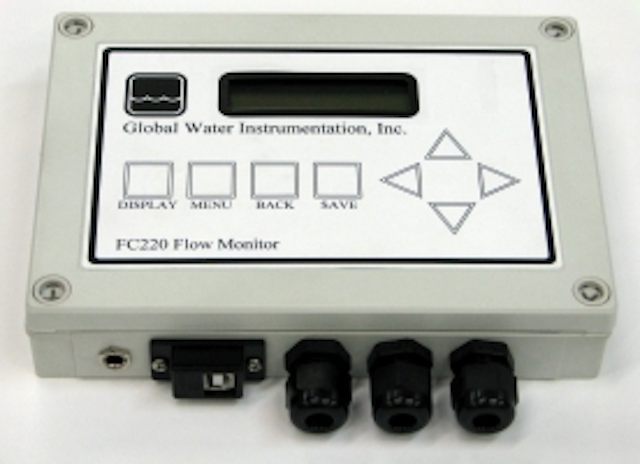 L-3 C2S2
Panama City, FL
Web: www.l-3com.com
Booth 501
Circle No. 278 on Reader Service Card
Facultative bacteria blend
Reliant Water Technologies' Sewper Rx is a patented polymicrobial blend of facultative bacteria specifically selected for their ability to degrade organic waste and eliminate noxious odor. When it is added to a waste stream, the blend releases very high numbers of bacterial cells that immediately begin degrading or breaking down protein, carbohydrates, fats, oils, grease and cellulose. These bacteria reproduce very rapidly, doubling in number every 24 minutes.
Reliant Water Technologies
New Orleans, LA
Tel: 504-565-5511
Web: www.reliantwater.us.com
Booth 4755
Circle No. 279 on Reader Service Card
More WaterWorld Current Issue Articles
More WaterWorld Archives Issue Articles