Wireless Network Devices Aid Restoration Project
Clarksville, TN, experienced unprecedented flooding as the Red River crested in May 2010.
Dec 1st, 2010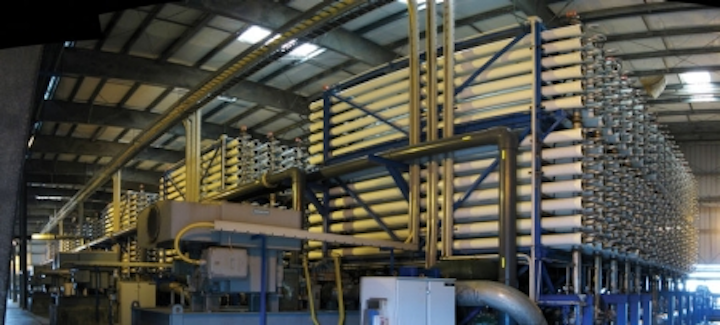 Clarksville, TN, experienced unprecedented flooding as the Red River crested in May 2010. When the river was at its highest, Clarksville's wastewater treatment plant - which treats an average of 12 to 15 million gallons per day, with peak of 25 mgd - was submerged in 20 feet of standing water, damaging the entire facility.
Bill Summers, City Councilman in Clarksville, estimated that the cleanup and restoration of this facility may cost $20-$30 million and take at least 18 months to complete. All motors, pipes, and other facility equipment must be disassembled, cleaned, and reassembled; massive storage containers must be cleaned and decontaminated; 15,000 air diffusers must be replaced; and secondary clarifiers must be cleaned, purged, and new bacteria introduced. Cleanup efforts also include removing, decontaminating, disinfecting, flushing, reinstalling, and inspecting all transformers, switch boxes, power cables, and generator lines while the wastewater treatment plant's power is temporarily supplied by generators.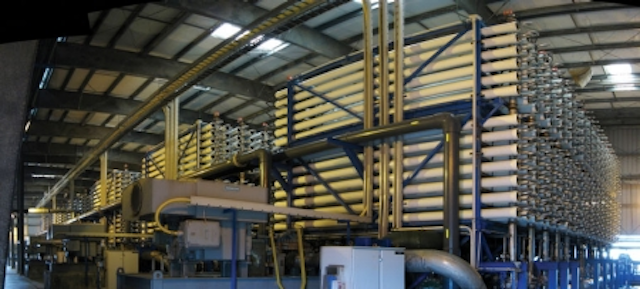 The cresting of the Red River in May 2010 caused significant flood damage to the wastewater treatment facility in Clarksville, TN.
Allied Technical Services/Allied Pump Rentals is one of the companies involved in restoring Clarksville's wastewater treatment plant. Allied installed a temporary primary sludge conditioning tank and pumps to allow the treatment plant to resume some part of its normal wastewater treatment process. The need for flexibility and easy installation made a wireless solution from Banner Engineering ideal for this project, as the wireless devices would be used for monitoring the levels in the permanent sludge tanks and controlling the feed pumps.
Allied selected Banner SureCross™ Wireless Network devices for data acquisition and monitoring in this application. Float switches inside the temporary sludge tanks monitor the sludge levels and are connected to a 900 MHz battery-powered wireless node. The node transmits data back to a wireless gateway, as well as an HMI by Red Lion Controls, which is installed in the primary clarifier pump house a quarter mile away. Tank level data is displayed graphically and pumps are automatically cycled on or off based on the sludge tank levels.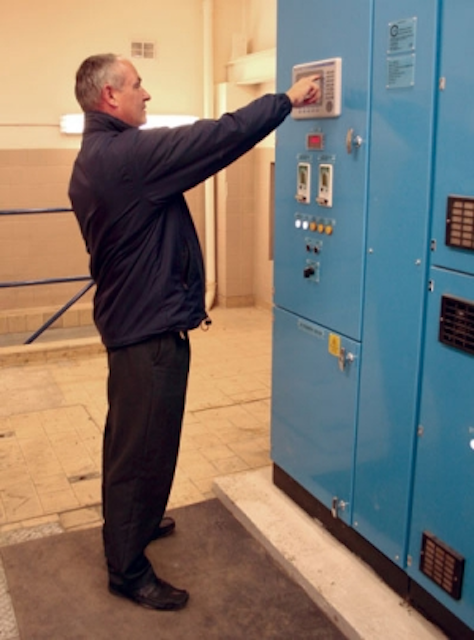 Banner SureCross™ Wireless Network devices provided data acquisition and monitoring during the restoration project.
This data collection solution eliminated the need for personnel to monitor each sludge tank. Automating the transfer process using wireless technology allows all tank data to be sent to a centralized location, which allows one employee to monitor multiple processes.
A second wireless application was identified to aid in drying out buildings using large dehumidifiers. A FlexPower™ Node and temperature/humidity sensor monitored the humidity levels inside buildings during the restoration process. As one building was dried, the node and temperature/humidity sensor was moved to another building.
A third wireless node is used to send gravity belt thickened sludge to the temporary blending tank.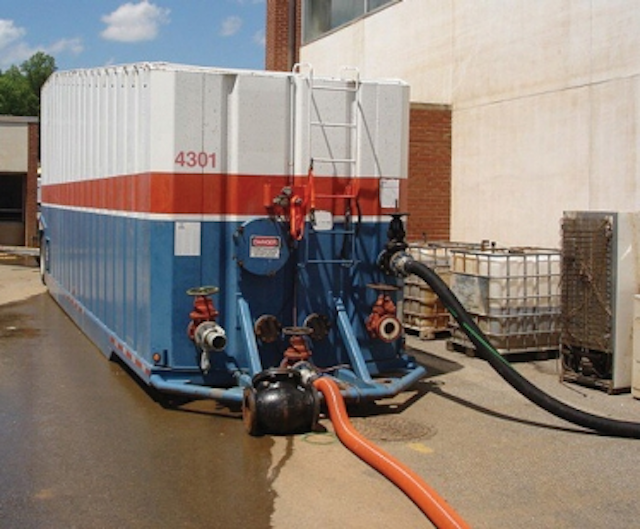 A temporary primary sludge conditioning tank and pumps allowed the treatment plant to resume some of its normal processes during the facility's restoration.
"Due to the length of time the plant was submerged, all electrical wiring was removed. During this process and after it would have been almost impossible to have maintained a hardwired data highway system," said Doug Sayre of Allied. "The Banner wireless system is capable of up to 56 nodes, which will allow me to provide almost any imaginable process or data point needed as we bring the plant back online. With the administration building being condemned and torn down, plus a new sludge treatment process in use, hard wiring was not practical."
Along with these wireless network devices and many infrastructure repairs at the wastewater facility, a new floodwall will be added to prevent a reoccurrence.
For more information on the Clarksville facility, visit www.clarksvilleonline.com.
More WaterWorld Current Issue Articles
More WaterWorld Archives Issue Articles