Product Showcase
Enclosure Solutions has introduced its "Universal Series" of thermo-plastic electrical enclosures.
Dec 1st, 2010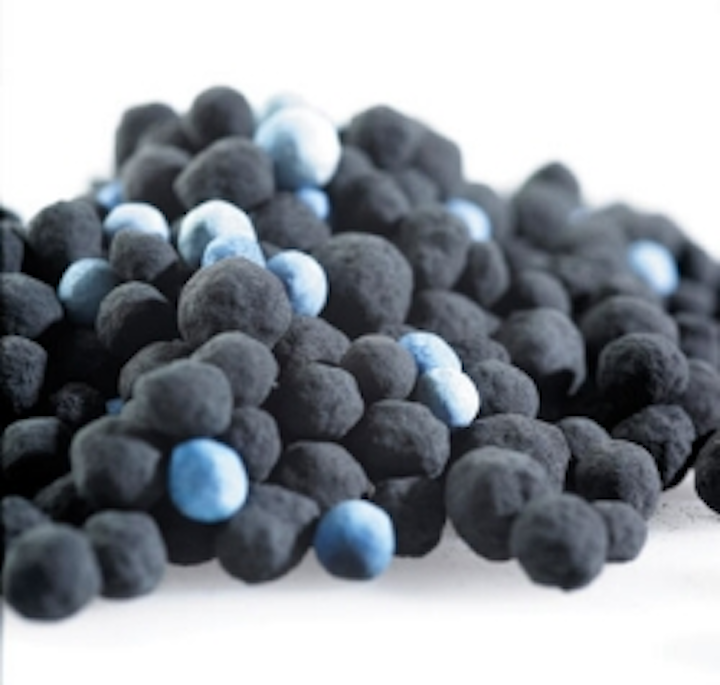 Custom non-metallic enclosures
Enclosure Solutions has introduced its "Universal Series" of thermo-plastic electrical enclosures. These NEMA 4X PVC enclosures are available in sizes ranging from 18"x16"x10" up to 60"x36"x16". Custom sizes are also available, including double-door constructions. The enclosures are suited for applications where corrosion is a problem. They are also non-conductive, easy to drill, lightweight, UV protected, and water-tight. Enclosure Solutions Inc.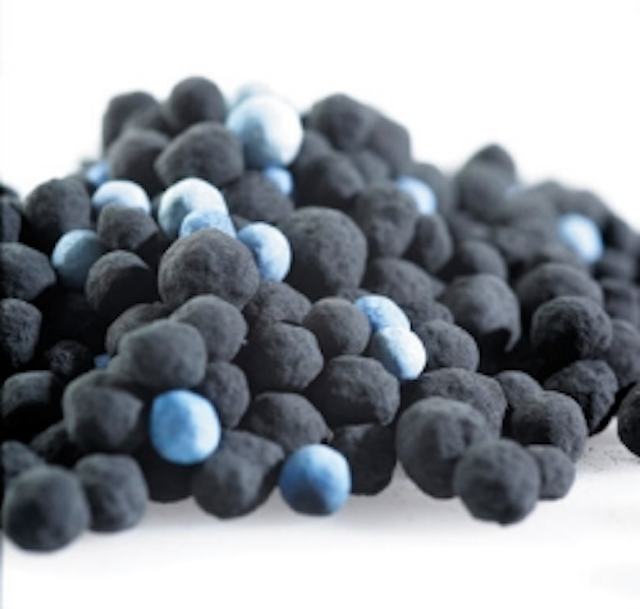 University Heights, OH
Tel: 216-789-3814
Web: www.enclosure-solutions.com
Circle No. 200 on Reader Service Card
---
Mobile water treatment
The Water Phoenix, produced by Active Water Sciences, is a patented new wastewater treatment system that offers promise in virtually any scenario where clean water is a priority -- including disaster relief and municipal wastewater cleanup efforts. Based on a continuous flow technology, the system uses special bacteria to convert wastewater into EPA standard water, producing little to no sludge. Portable and scalable, the system can be fully functional within a matter of hours, can provide clean water within 24 hours after setup, can operate virtually autonomously and be monitored remotely.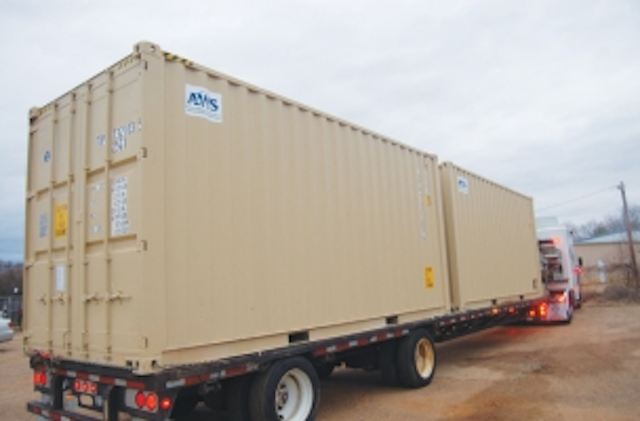 Active Water Sciences, LLC
Palestine, TX
Tel: 903-549-2056
Web: www.activewatersciences.com
Circle No. 201 on Reader Service Card
---
Submersible pumps
Grundfos has launched a new range of SL submersible wastewater pumps with the goal of minimizing known risk factors and reducing maintenance requirements and costs. Designed for submerged use, the pumps will handle municipal or industrial wastewater, drainage and groundwater. For more demanding applications, a wide range of customizing possibilities is available, including casted parts in various stainless steel grades. The new SL range offers two types of impeller. The SLV/SuperVortex Impeller provides the free passage of solids up to 4" in diameter. The SL1/Channel Impeller also accommodates solids up to 4", but is designed particularly for large flows of raw sewage.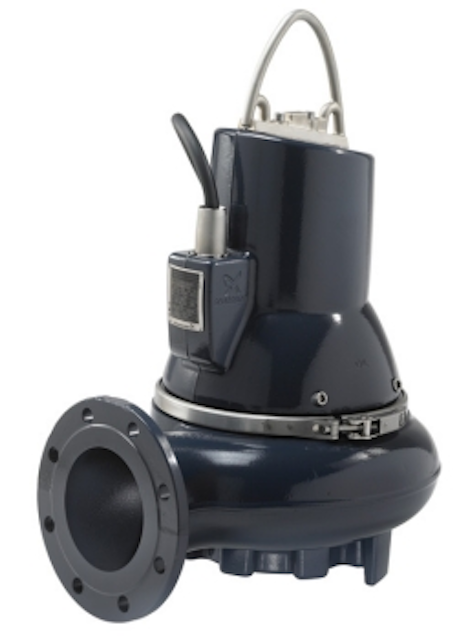 Grundfos Pumps Corp.
Olathe, KS
Web: www.yccpump.com/grundfos.htm
Circle No. 202 on Reader Service Card
---
Differential level controller
The new Greyline DLT 2.0 can measure both differential level at a barscreen, plus open channel flow through a flume. It works with two non-contacting ultrasonic sensors. One sensor is installed upstream from the barscreen and a second sensor downstream for differential level control. Or users can install the second sensor in a flume to control and transmit differential level control plus flow. The DLT 2.0 includes relays for barscreen rake and level control as well as three 4-20mA outputs (upstream level, differential level, downstream level or flow). The large backlit LCD display shows level, differential level, flow and total flow. Intrinsically safe sensors and data logger are optional.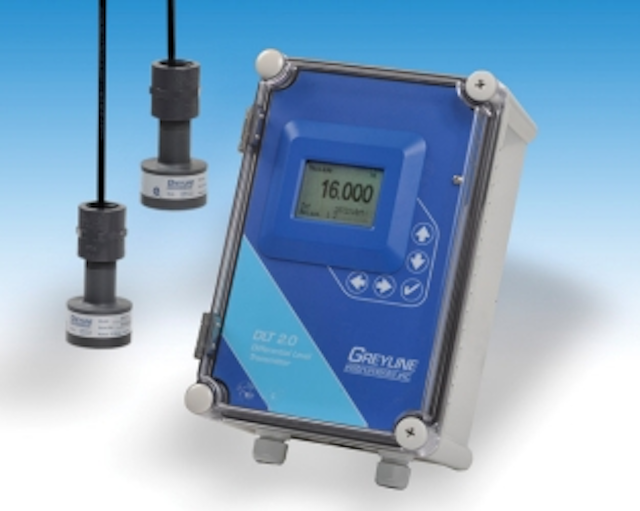 Greyline Instruments Inc.
Massena, NY
Tel: 888-473-9546
Web: www.greyline.com
Circle No. 204 on Reader Service Card
---
Vibration acceptance check
The Rotalign Ultra Vibration Acceptance Check works in combination with the Vibtool vibration meter to measure vibration level according to ISO 10816-3 international standard. The RMS velocity value is wirelessly transferred and stored back onto the system's computer where the result is instantly evaluated against the machine classification threshold. This fulfills the recommendation of the acceptance check after installation of rotating machinery or any alignment job, ensuring that machines run without restrictions.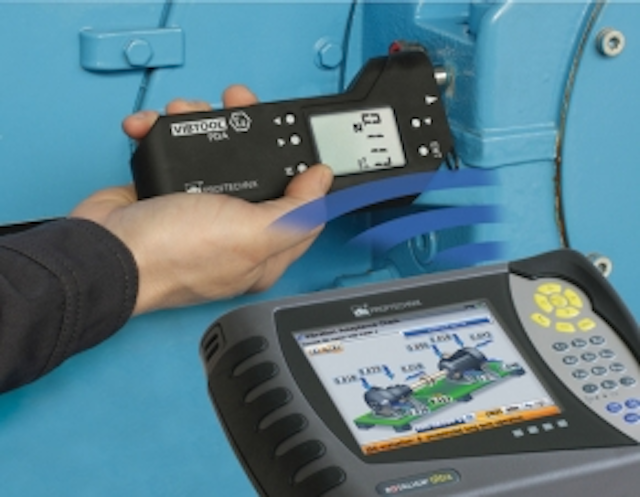 Ludeca Inc.
Doral, FL
Tel: 305-591-8935
Web: www.ludeca.com
Circle No. 203 on Reader Service Card
---
Thermoplastic sump pump
A new Sump-Gard® Model SGK PY800SP thermoplastic pump from Vanton features a close-coupled, cantilevered shaft that reduces headroom requirements and eliminates immersed bearings. Hard coupling of the drive shaft to the motor shaft reduces height above the mounting plate by about 50 percent, allowing the pump to fit in restricted areas commonly encountered in replacement and OEM applications, while lowering the center of gravity. The cantilevered, large diameter shaft eliminates the need for immersed bearings prone to fail in caustic, acidic and abrasive applications, and allows run-dry operation with no damage to the pump. All wetted components, including a heavy wall shaft sleeve, are molded of solid Polypropylene, PVDF or CPVC.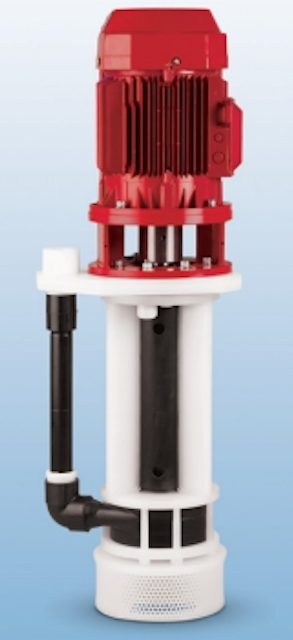 Vanton Pump & Equipment Corp.
Hillside, NJ
Tel: 908-688-4216
Web: www.vanton.com
Circle No. 205 on Reader Service Card
---
HDPE pipe fusion
McElroy's new Rolling 28 Hand-Pump fusion machine combines the versatility and convenience of a rolled chassis with a hand-pump fusion carriage for fusing 2" IPS through 8" DIPS high-density polyethylene (HDPE) pipe sizes. The machine features a double-action hand pump that works in unison with high-velocity cylinders to create fast carriage speeds for quick opens and closes during fusion processes. The new machine comes standard with the company's electric, pivoting facer and microprocessor-controlled heater.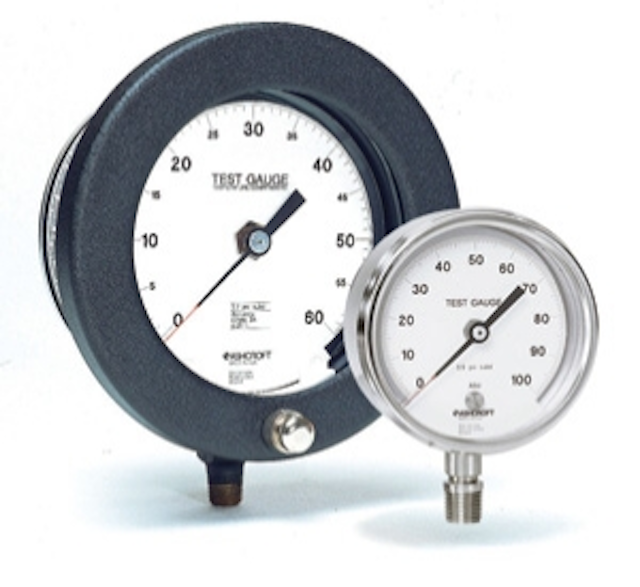 McElroy Manufacturing
Tulsa, OK
Web: www.mcelroy.com
Circle No. 206 on Reader Service Card
---
Modular water treatment
CST Industries has introduced AQUUS® PW, a modular water treatment system that produces potable water using no moving parts, no energy, and no harmful chemicals. The system uses slow sand filtration to produce potable water for use in rural or remote locations, developing areas and locations with limited power. A proprietary AQUUS Prefilter improves the performance of the slow sand filtration system. Quick to install and significantly less expensive than conventional treatment, the system removes up to 99.99% of bacteria, viruses, Giardia and Cryptosporidium. The modular unit incorporates settlement, straining, filtration, organism removal, organism inactivation, chemical change, and some storage capacity.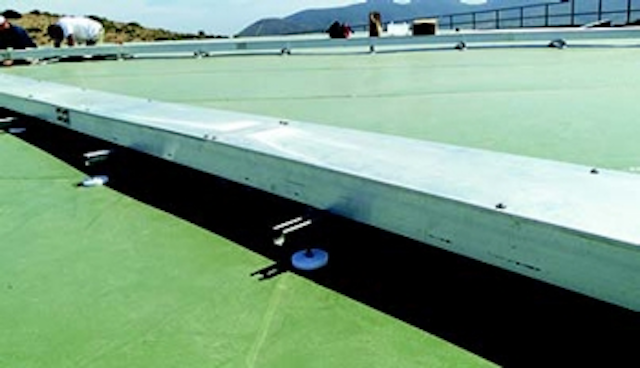 CST Industries Inc.
Lenexa, KS
Tel: 913-621-3700
Web: www.cstindustries.com
Circle No. 207 on Reader Service Card
---
Desalination
Zero Discharge Desalination (ZDD) technology, offered by N.A. Water Systems, achieves higher water recovery than alternatives available in the marketplace. It is suited for inland brackish groundwater treatment for potable water uses, retrofitting existing RO systems for improved recovery rate and plant capacity expansion as an end-of-pipe add-on. ZDD uses a combination of separation processes, including an electrodialysis device in an ion substitution mode to remove divalent salts from water. The process prevents the salts from precipitating during the production of purified water and allows greater water recovery than would otherwise be achieved. In areas where high silica levels are present in the concentrate stream, a secondary proprietary membrane system can be added for silica control. Byproduct recovery also may be possible in some applications.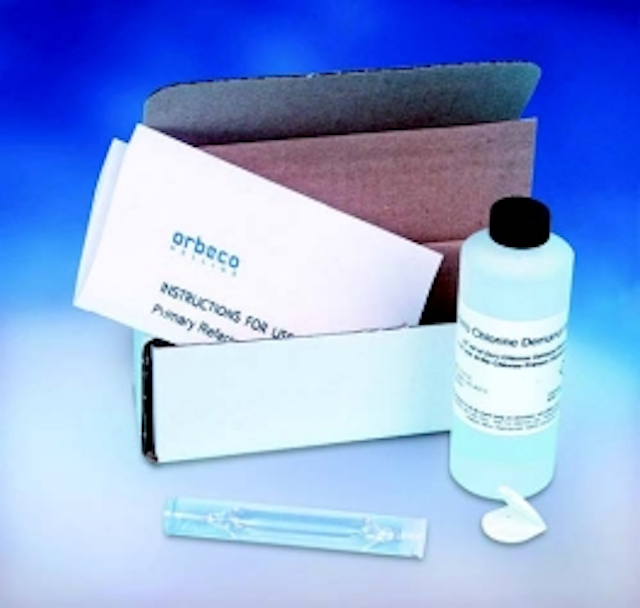 N.A. Water Systems
Moon Township, PA
Tel: 800-337-0777
Web: www.nawatersystems.com
Circle No. 208 on Reader Service Card
More WaterWorld Current Issue Articles
More WaterWorld Archives Issue Articles