Model-Based Approach Speeds Treatment Plant Design
In 2007, Aqua Pennsylvania Inc.–an investor-owned water utility that serves 1.4 million people–hired Hatch Mott MacDonald (HMM) to design a new pretreatment and residuals treatment system for its Neshaminy Water Treatment Plant in Neshaminy, PA.
Jun 1st, 2010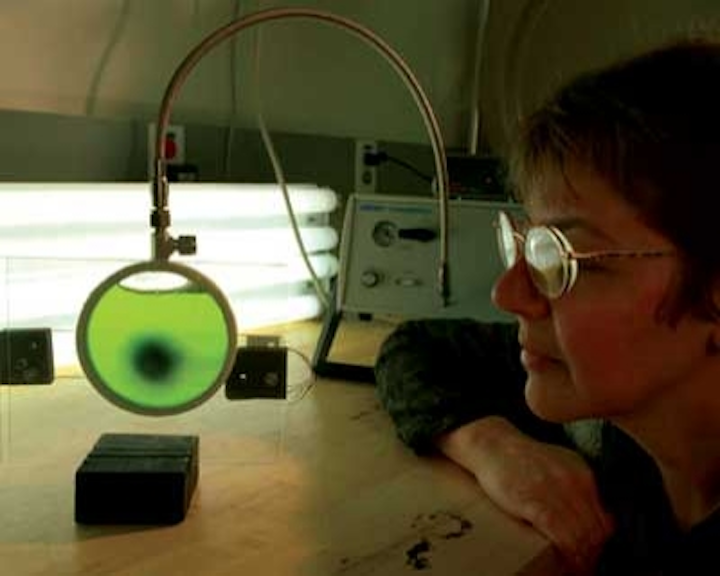 By Cory Dippold and Michael Polito
In 2007, Aqua Pennsylvania Inc.–an investor-owned water utility that serves 1.4 million people–hired Hatch Mott MacDonald (HMM) to design a new pretreatment and residuals treatment system for its Neshaminy Water Treatment Plant in Neshaminy, PA. The project proved to be a first step in HMM's effort to embrace an innovative model-based approach to design.
During the project, HMM engineered more efficient pretreatment and residuals treatment systems for the plant using building information modeling (BIM) for the design. The coordinated, consistent information in this model-based approach allows engineers to digitally explore a project's physical and functional characteristics as the design progresses. With the help of the BIM process, the Neshaminy project advanced efficiently, resulting in Aqua Pennsylvania's decision to retain HMM to use BIM on a similar, fast-track residuals treatment project at its Crum Creek Water Treatment Plant.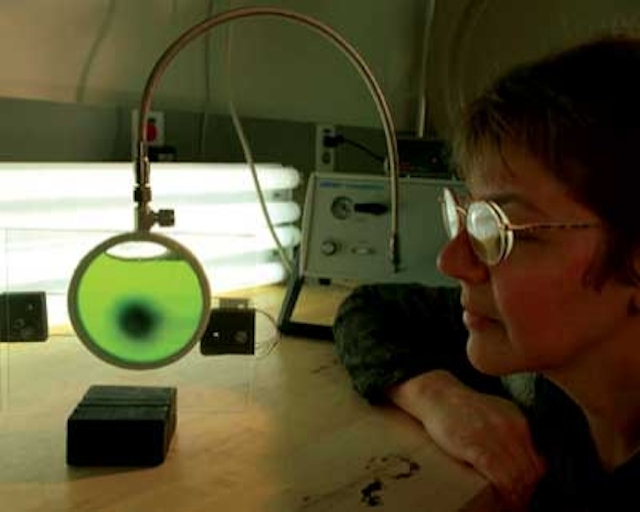 Building Information Modeling (BIM) was used to fast-track the design of a residuals treatment facility.
According to Margie Gray, a process engineer for HMM, "Working from coordinated, data-rich models allows us to visualize every aspect of a water treatment process. It's a new, more integrated and intuitive way of designing but not a new way of thinking. Most importantly for our clients, our BIM workflow is more efficient because we can streamline nearly every design task."
Treatment Processes
The new pretreatment method at the 15 mgd Neshaminy plant will include in-line rapid mixing, dual stage flocculation and clarification with plate settlers. The residuals generated in the pretreatment facility will be automatically transferred to the new residuals treatment facility. The residuals system will include thickeners, thickened sludge equalization, and belt filter presses.
As with any surface water supply, Aqua Pennsylvania periodically experiences taste and odor issues in the source water for the plant. To address these issues, plant improvements include the addition of an advanced oxidation system that uses ultraviolet light and hydrogen peroxide for the destruction of taste and odor causing compounds without contributing to the residuals generated by the plant.
HMM adopted a model-based design approach using BIM for water treatment in early 2008, and it felt that the Neshaminy project was a good fit for the process. The engineers proceeded with the BIM portfolio of Autodesk® Revit® Architecture, MEP, and Structure software. The Revit-based architectural and structural software adapted readily to water treatment plant design, but the MEP component required a bit more customization. Out of the box, the software did not support large diameter process piping or the treatment equipment used in water treatment plants. The firm's process engineers collaborated with third party vendors, internal resources and their software reseller, IMAGINiT, to configure the software and construct the design models to meet Aqua Pennsylvania's needs.
"In taking a BIM approach, we saw the potential to add efficiency and improve design coordination among disciplines, reducing the potential for change orders during construction," said Mark Tompeck, a project director with HMM.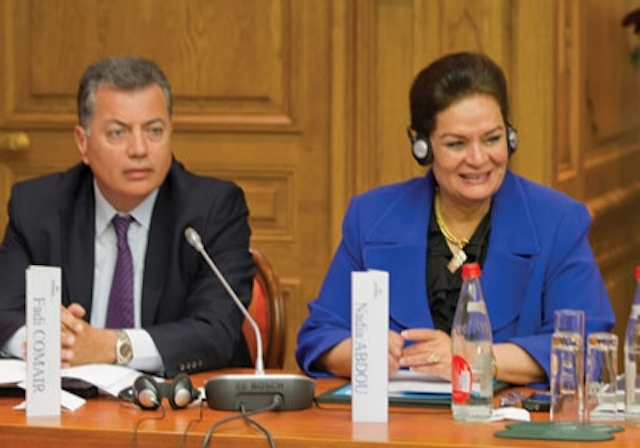 Model of the residuals treatment facility at the Crum Creek Water Treatment Plant.
"As our modeling proficiency grew, the Neshaminy project proved BIM to be a viable practice. The time spent developing and integrating a refined approach was offset by efficiency gains in the design process," Gray added. "The client saw great value in BIM too, and Aqua Pennsylvania was so impressed that it tapped us to deliver a similar, fast-track project at its Crum Creek Water Treatment Plant. With Crum Creek, we built on our prior experience and realized efficiency gains that really illustrate why BIM will become a big part of the way multidisciplinary projects are executed."
Aggressive Schedule
The Crum Creek Water Treatment Plant, a 25 mgd facility, needed an upgrade of its residuals treatment system similar to the one at Neshaminy. The water utility targeted the Crum Creek project as a high priority, and it wanted the new residuals system operational as quickly as possible to address operational limitations associated with the existing process. With a very aggressive schedule, design on the project began in July 2009 and construction is on schedule for completion by the end of June 2010.
The HMM engineering team began by modeling the new process in Revit-based software. With process engineers leading the way, the design team then added detail to the model. Using a BIM approach, each team member could see and account for changes to the model as they worked.
"We can design more efficiently because applying changes is so much more automatic," Gray said. "Single changes made within the model are reflected in the respective views automatically. This is especially important when laying out complex systems of piping and process equipment."
Aqua Pennsylvania opted to complete the project using a design/build delivery method. HMM worked closely with Aqua Pennsylvania and the contractor, Michael F. Ronca & Sons, Inc., to expedite the design of the facility and get the construction underway as early as possible. Through the combination of Autodesk's 3D design software and BIM, the bulk of the facility was designed in approximately three-quarters of the time it would have taken with a more traditional approach.
"The contractor broke ground in October, while our team was finishing the design of the new Crum Creek residuals treatment system," Tompeck said. "As the contractor built, we worked together to coordinate the various elements. The model helped to keep everyone on track by allowing the team to visualize each stage of the design and construction. As I see it, BIM helps facilitate the design/build delivery method."
Real-Time Communication
To conduct design reviews with the client, HMM took the design model to Aqua Pennsylvania's offices for initial review in real time. Sitting side-by-side with the design engineers, reviewers virtually walked through the model, making suggestions along the way. It was so easy to make changes to the model that HMM engineers were sometimes able to incorporate Aqua Pennsylvania's requests during the reviews.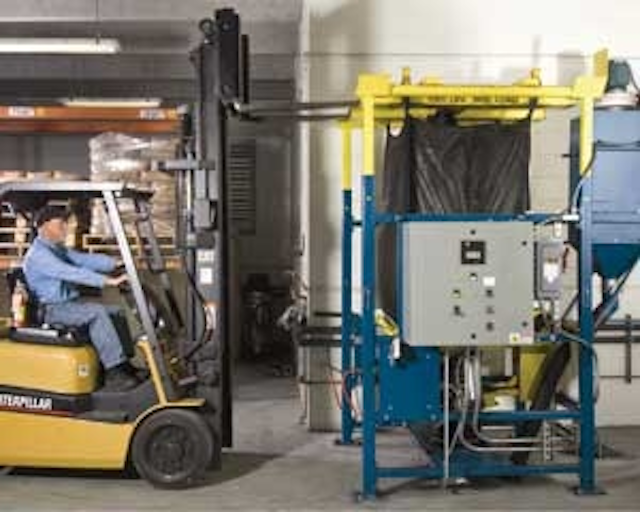 Modeling allowed reviewers to conduct a virtual "walk-through" of the facility. Pictured is a model of the belt filter presses.
Marc Lucca, vice president of production with Aqua Pennsylvania, agrees that reviewing a model adds value.
"Working from a detail-rich, 3D model made it easy for our operational staff to visualize and enhance the design," he said. "For example, our operational staff spotted a number of opportunities to suggest enhancements that would make maintenance easier for them. Being able to collaborate in real time was empowering." WW
---
About the Authors:
Cory Dippold is an Associate and senior project engineer with HMM. A structural engineer by training, he serves as the lead structural design engineer and manager of HMM's Integrated Modeling Group. He may be contacted at cory.dippold@hatchmott.com. Michael Polito is an Associate and senior project engineer with HMM. He serves as project manager and lead process engineer on many water treatment plant design projects using the BIM technology. Polito may be contacted at michael.polito@hatchmott.com.
More WaterWorld Current Issue Articles
More WaterWorld Archives Issue Articles