New Products
Oracle has released its Utilities Meter Data Management 2.0, a key component of the company's Utilities Smart Meter Platform, which helps utilities manage customer energy and water consumption data gathered from smart meter deployments.
Oct 1st, 2010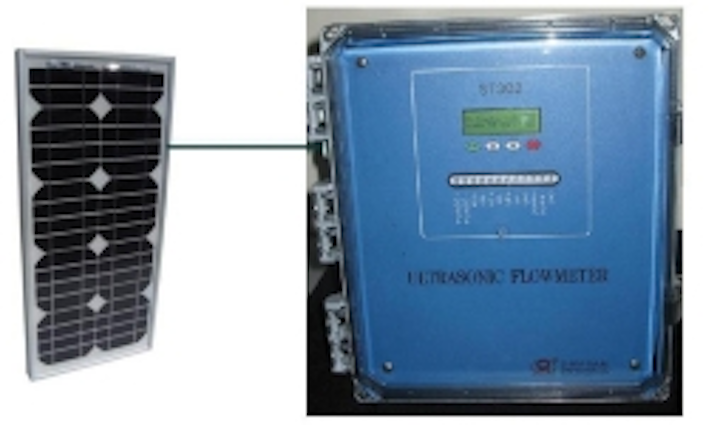 Meter data management
Oracle has released its Utilities Meter Data Management 2.0, a key component of the company's Utilities Smart Meter Platform, which helps utilities manage customer energy and water consumption data gathered from smart meter deployments. The system helps utilities organize consumption data and turn it into actionable intelligence - improving service, controlling operational costs and responding appropriately to meter-related events and alerts. The new software release sits at the platform's core and verifies, stores, processes and formats the data, providing every utility department, application and business process with the metering information it needs.
Oracle
Redwood Shores, CA
Web: www.oracle.com/industries/utilities
Circle No. 231 on Reader Service Card
Rotary drum dryer
Baker-Rullman, a manufacturer of triple-pass rotary drum dryers, has completed construction and testing of a mobile drying unit. The Model SD45-12 will be available for lease to customers interested in analyzing drying capabilities, equipment suitability, as well as emissions data. The rotary dryer system is mounted on a standard 53' trailer. The unit will accept as much as 1 ton per hour in-feed and a complete recycle loop may be added.
Baker-Rullman Mfg.
Watertown, WI
Tel: 920-261-8107
Web: www.baker-rullman.com
Circle No. 232 on Reader Service Card
Ultrasonic flowmeter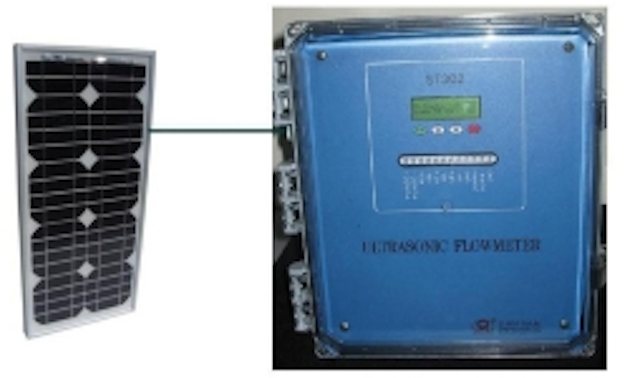 The Shenitech ST302 Solar-Powered Ultrasonic Flowmeter is designed for applications where electrical power is not accessible. It has a 20W solar panel, a 17AH re-chargeable battery and a high-performance ultrasonic flowmeter. All the components, except the solar panel and transducers, are housed in a weather-proof enclosure. Depending on transducer used, the system comes as three varieties: ST302B clamp-on flowmeter, ST302C insertion flowmeter and ST302G flow-cell flowmeter.
Shenitech LLC
Woburn, MA
Tel: 888-738-0188
Web: www.shenitech.com
Circle No. 233 on Reader Service Card
Flexible cementitious membrane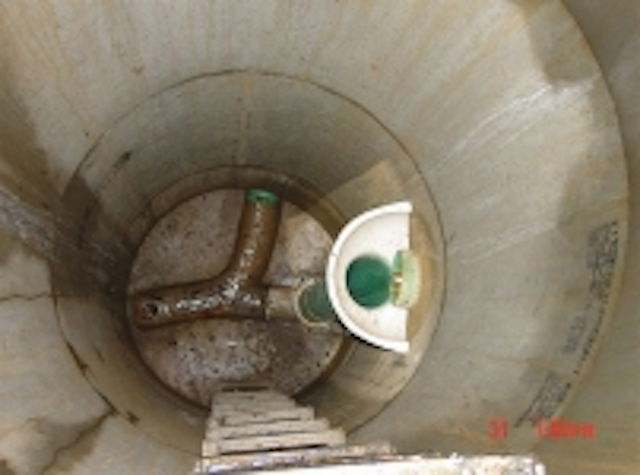 Xypex FCM 80 is a two component trowel or brush applied coating consisting of a specialized liquid polymer dispersion and a cementitious powder that dries to a tough yet flexible waterproof membrane. The coating provides solutions to waterproofing of cracks or surfaces where ongoing movement is a concern. The coating can survive long term submersion as well as pedestrian traffic. It is often used on either the positive or negative side as a top coat over other Xypex based crack repair techniques to provide secondary protection should unforeseen movement occur.
Xypex Chemical Corp.
Richmond, BC
Tel: 604-273-5265
Web: www.xypex.com
Circle No. 236 on Reader Service Card
Flushing systems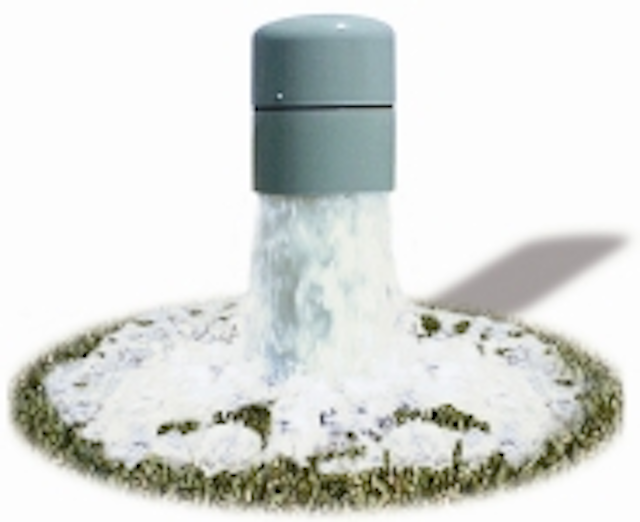 Hydro-Guard's flushing systems provide automatic and programmable water distribution line flushing and maintenance. The company's recently introduced telemetry controlled, SCADA compatible, S.M.A.R.T. System can reduce water consumption associated with required flushing programs by as much as 180,000 gallons per site annually, according to the company. The system offers two way/real-time management and water quality improvement.
Hydro-Guard
Naples, FL
Tel: 877-864-8500
Web: www.hydro-guard.com
Circle No. 235 on Reader Service Card
Hydraulic analysis
MWH Soft has released the latest version of InfoWorks TS for advanced hydraulic transient analysis. The software will address every facet of pressure surge analysis and its role in utility infrastructure management and protection. It provides the framework needed to assess the effects of pump station power failures, pump startup, valve closures, rapid demand and pump speed changes, and the efficacy of any combination of surge protection devices.
MWH Soft
Broomfield, CO
Tel: 626-568-6868
Web: www.mwhsoft.com
Circle No. 234 on Reader Service Card
Modeling software
XP Software has released XPSWMM and XPSTORM v.2010. The release of the new version for both software programs includes many new features for long time users and innovative tools that will appeal to a new demographic of engineers. The new versions include a computational engine which can now perform up to 80% faster. They have expanded reporting features and offer detailed Dynamic Long Section View plotting of dual drainage configurations.
XP Software
Portland, OR
Tel: 888-554-5022
Web: www.xpsoftware.com
Circle No. 237 on Reader Service Card
Laptop computer
Panasonic recently introduced the new Toughbook F9 business-rugged laptop. The new device weighs 3.6 pounds, making it the industry's lightest 14" class laptop. It features an Intel® Core™ i5 processor, 320GB HDD, high resolution (1440 x 900) display, optional Qualcomm Gobi2000™ mobile broadband and an integrated handle. During development, the notebook successfully survived drops of 30" to the base of the unit while operating.
Panasonic Solutions Co.
Tel: 877- 803-8492
Web: www.panasonic.com/business-solutions
Circle No. 238 on Reader Service Card
Alarm dialer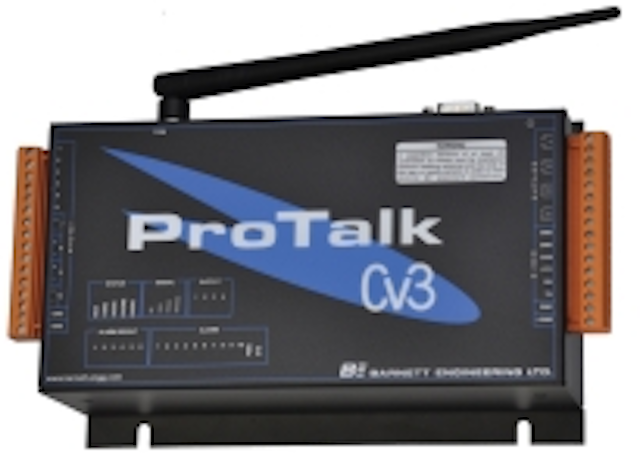 Barnett Engineering has released its new ProTalk Cv3. The voice alarm dialer accepts a variety of sensors (temperature, humidity, air quality, leak, level and motion, etc.) and will notify operators immediately when current values exceed the normal range. With its integrated cellular module and two-way radio port dialer, the dialer can make alarm announcements over any combination of cellular network, two-way radio system or Public Address system. Alarm notifications can be voice messages or SMS text to a cell phone.
Barnett Engineering Ltd.
Tel: 800-268-2646
Web: www.barnett-engg.com
Circle No. 239 on Reader Service Card
Microbial detection
Endetec, a Veolia Water Solutions subsidiary, recently introduced the new TECTA™ B16® rapid microbial detection instrument, which can detect both E. Coli and Total Coliforms with its "all-in-one" test cartridge. The system offers real-time monitoring capabilities and provides early warning detection in case of an adverse event. The province of Ontario, Canada, recently approved the system as an accredited method for drinking water operations with E. Coli and Total Coliforms testing.
Veolia Water Solutions
Tel: 404-414-6495
Web: www.veoliawaterst.com
Circle No. 242 on Reader Service Card
Modeling software
A new software module for the design of water pipes and networks has been released by Germanischer Lloyd (GL). The "Pipe Design Module" of the SynerGEE Water software provides optimization techniques to select the most cost efficient designs for system expansions and rehabilitation. Multiple analyses can be run to give users a set of design options to choose from. SynerGEE Water 4.5 is a simulation software package used to model and analyze water distribution systems.
GL
Mechanicsburg, PA
Tel: 717-724-2995
Web: www.gl-group.com
Circle No. 241 on Reader Service Card
Ceramic media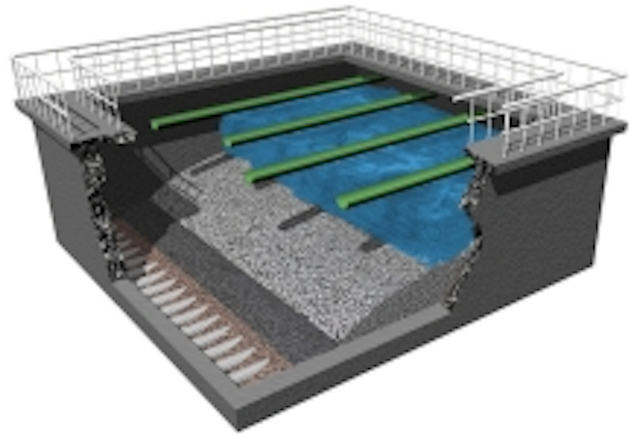 Fairmount Water Solutions recently acquired the license for Macrolite® Engineered Ceramic Media, a ceramic filtration material. Retrofitting an existing gravity filter with the media can yield improvements in efficiency and performance such as finer particulate filtration, greater capacity, reduced effluent turbidity and increased flow rates. Compared to aggregates, Macrolite® ceramic spheres exhibit high surface area combined with uniform composition, shape, size, sphericity and density. In new bed installations, the media allows users to minimize bed size, reduce equipment footprint and lower capital costs.
Fairmount Water Solutions
Tel: 800-237-4986
Web: www.fmwater.com
Circle No. 240 on Reader Service Card
Activated sludge profiling service
Activated Sludge treatment plants can make significant cost savings by understanding their process better. Liquid Analytical Resource can help utilities assess their facilities and create a treatment profile that will outline potential savings. The company will profile the bacterial activity (SOUR) and dissolved oxygen distribution of treatment basins using The Bioscope, the latest respirometry tool from Strathkelvin. The service also provides a profile of the DO and biodegradation conditions in the aeration basin. Treatment capacity is tracked under real life operating parameters, allowing utilities to make decisions about flow splits and aeration distribution.
Liquid Analytical Resource, LLC
Shirley, MA
Tel: 978-425-0300
Web: www.larllc.com
Circle No. 243 on Reader Service Card
Gas detection system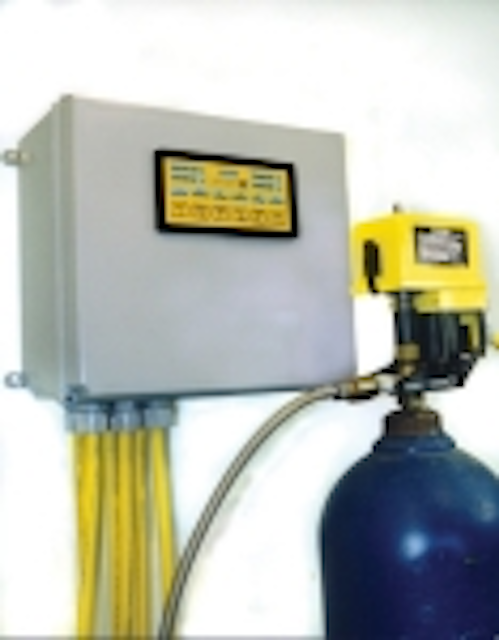 The Jupiter gas detection system (Model HVS4000) monitors and reports information about hazardous and toxic gases to SCADA monitoring systems. Its features include a sensor life indication, two (250 vAC - 8 amp) settable internal relays, a three-digit display, dual MODBUS connections and 4-20 mA proportional gas level output. The microprocessor-based system detects most toxic gases in parts per million (ppm).
Halogen Valve Systems Inc.
Irvine, CA
Tel: 877-476-4222
Web: www.halogenvalve.com
Circle No. 244 on Reader Service Card
Blower intake filters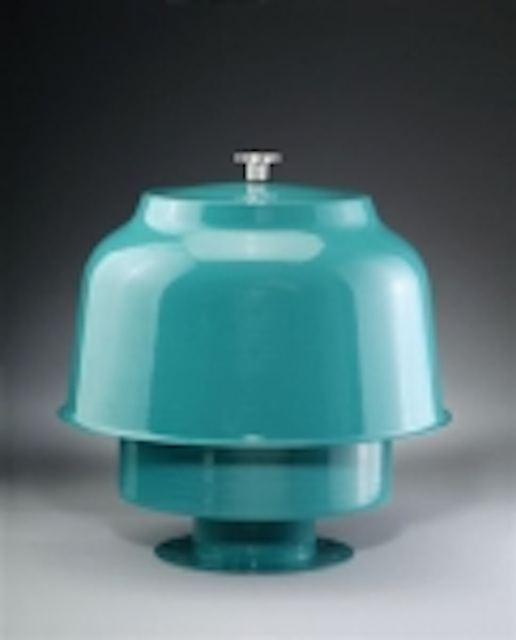 Endustra's Tri-Vent® Series Intake Filters and Filter Silencers can help reduce blower energy consumption. They feature conical elements, conical hoods, and proprietary Enduralast® Synthetic Media. UV-resistant polyester powder coating is standard.
Endustra Filter Manufacturers
Tel: 800-521-1008
Web: www.endustrafilters.com
Circle No. 245 on Reader Service Card

Pump bushings
Two grades of self-lubricating Graphalloy® bushing materials, manufactured by Graphite Metallizing Corp., have been certified by NSF International to NSF/ANSI Standard 61 for use in municipal well pumps and water treatment plant applications. These newly certified grades are used in the manufacture of pump bushings and bearings for both vertical and horizontal pumps.
Graphite Metallizing Corp.
Yonkers, NY
Tel: 914-968-8400
Web: www.graphalloy.com
Circle No. 246 on Reader Service Card
Steel tanks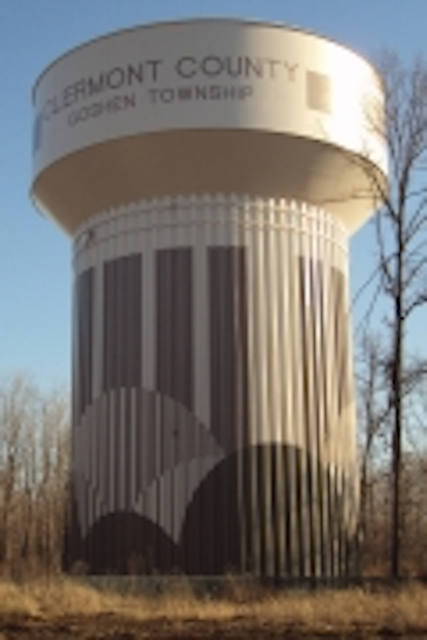 Caldwell Tanks fabricated the 2009 Tank of the Year. The Steel Tank Institute and the Steel Plate Fabricators Association made the award in the Elevated Steel Tank Category for a two million gallon fluted-column elevated potable water storage tank in Milford, OH. Caldwell was responsible for the design, engineering, fabrication, construction and painting of this 128' structure. The company builds customized water tanks, industrial field erected tanks and vertical concrete storage structures throughout North America.
Caldwell Tanks
Louisville, KY
Tel: 502-964-3361
Web: www.caldwelltanks.com
Circle No. 252 on Reader Service Card
Corrosion monitoring
Pepperl+Fuchs offers CorrTran® AQUA - a corrosion monitoring system specifically designed to meet the needs of water and wastewater treatment facilities. The system continuously monitors processes for general and localized corrosion, enabling users to determine the effectiveness of their corrosion inhibitors, and to detect and correct corrosion issues. It is sold as a complete kit that includes main unit, a 100 psi working pressure probe, 10' interconnect cable, and steel or copper electrodes.
Pepperl+Fuchs
Twinsburg, OH Tel: 330-486-0002
Web: www.pepperl-fuchs.us
Circle No. 250 on Reader Service Card
Enclosures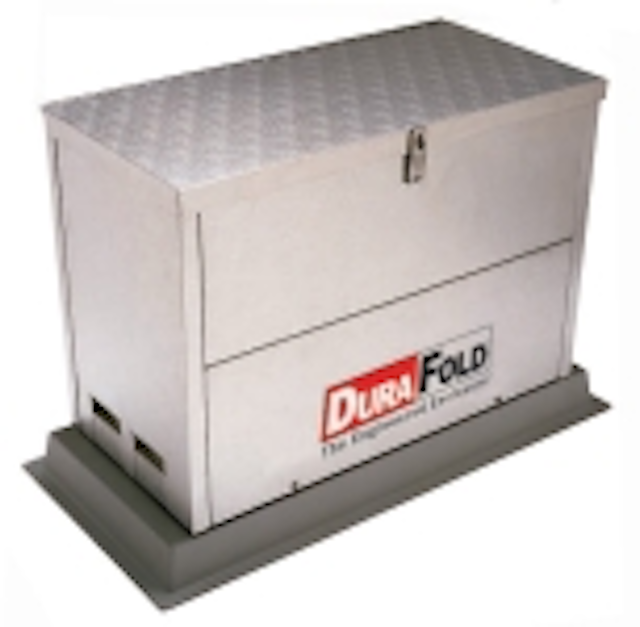 Hot Box Dura-Fold® enclosures can provide protection for above-ground valves, meters and pumps. The enclosures ship and store flat and can be quickly erected. The company offers a variety of modular enclosures suited for use in the municipal water and wastewater market.
Hot Box
Tel: 800-736-0238
Web: www.hot-box.com
Circle No. 253 on Reader Service Card
Water level monitoring
In-Situ® has released a new line of low-cost, titanium water level instruments. The corrosion-resistant Rugged Troll instruments monitor and record changes in water level, pressure, and temperature. They can be used to monitor groundwater and surface water levels, coastal environments, landfills, flood events, storm surges, and more. Two versions are available. The Rugged Troll® 200 instrument with direct-read cable is designed for applications that require real-time data access via a telemetry system, PLC system, PC, or RuggedReader® handheld PC.
In-Situ Inc.
Fort Collins, CO
Web: www.in-situ.com
Circle No. 247 on Reader Service Card
Magnetic manhole cover lifts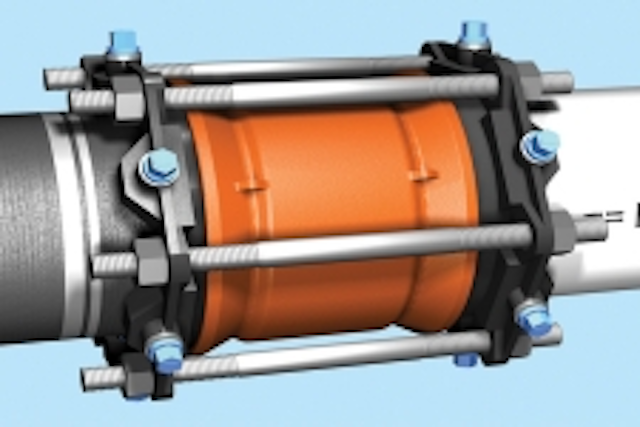 Industrial Magnetics' new products allow manhole covers to be moved and replaced by one person, significantly reducing injuries and disabilities caused by traditional prying and lifting of manhole covers. The patented Magnetic Manhole Cover Lift System's two, PowerLift® Rare Earth Magnets attached to a spreader bar and lift dolly allows one operator to lift and move up to a 36" diameter manhole cover.
Industrial Magnetics Inc.
Boyne City, MI
Tel: 888-582-0822
Web: www.magnetics.com
Circle No. 248 on Reader Service Card
Sampling pump

The Model 410 Peristaltic Pump from Solinst Canada is suited for water and vapor sampling from shallow wells or surface water. It is compact, lightweight and water resistant. The robust metal case makes it easy to maintain and repair. One control enables reversible flow and various speeds, allowing high or low-flow sampling. Simply connect to a 12 vDC power source to operate.
Solinst Canada Ltd.
Georgetown, ON Canada
Tel: 905-873-2255
Web: www.solinst.com
Circle No. 249 on Reader Service Card
More WaterWorld Current Issue Articles
More WaterWorld Archives Issue Articles