New Waves of Disinfection for Wastewater Reuse
The challenge of water supply is not just for the arid Western United States.
May 1st, 2010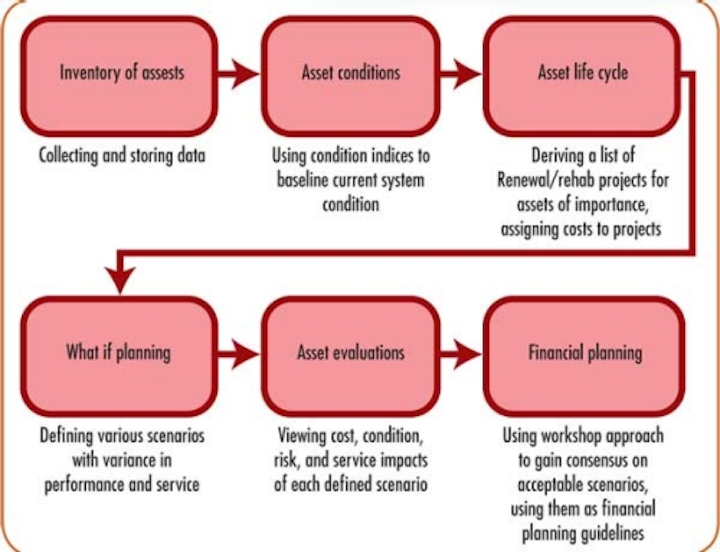 By Andrew Salveson and Jeff Bandy
The challenge of water supply is not just for the arid Western United States. Many other regions are experiencing rapid population growth and reduced water supply for potable, irrigation, industrial, and ecosystem preservation uses. To increase water supply and water reliability, water purveyors are turning to reclaimed water. Concurrent with an increased need for reclaimed water is the rising public concern over emerging pathogens, trace organic compounds (called TOrCs and including various hormones and pharmaceuticals), and disinfection byproducts (DBPs) from chlorination. A number of reclaimed water projects have seen fierce opposition, partly driven by fears of potential exposure to TOrCs and pathogens.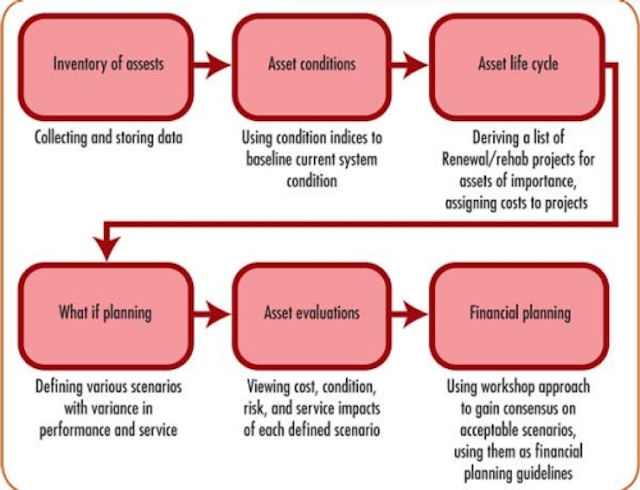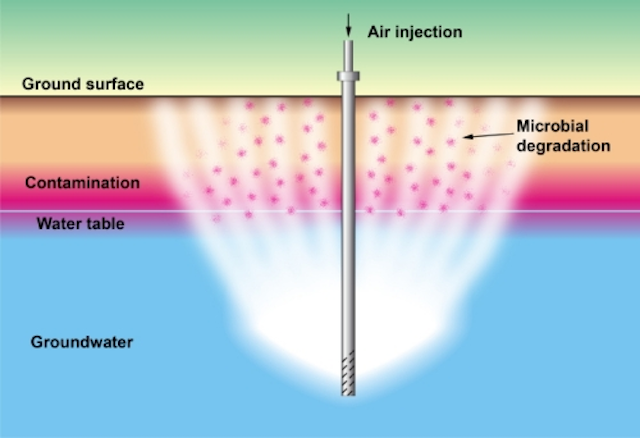 Whether the threat of pathogens and TOrCs is real or perceived, the reclaimed water industry must have tools that can be readily implemented in full-scale designs to reduce or eliminate these concerns at a reasonable cost. Chlorination is a proven technology for coliform reduction, but concerns over DBPs and variable pathogen disinfection performance (Sung, 1974, Salveson et. al., 2006) push the industry to find alternatives. Such alternatives do exist, including innovative UV technologies, ozone, and pasteurization, each discussed in turn below.
UV Technologies
The progress toward lowering UV cost and increasing UV efficiency has been slow and steady. Over the last 20 years, the UV industry has evolved from the cumbersome use of numerous low pressure (LP) 80-watt lamp UV systems to the much smaller but energy intensive medium pressure (MP) systems. The industry then began to bridge the gap, developing LP high output (LPHO) lamps that offer the dual benefit of energy efficiency and less equipment. The initial LPHO lamps, depending upon the manufacturer, were rated at 165 to 330 watts per lamp. Newer LPHO lamps now are rated from 360 to 575 watts per lamp. This increased wattage, if the UV system is designed properly, means less equipment and thus costs savings. In Ventura, CA, Carollo looked at a series of LPHO and MP UV systems and the trend is clear; higher wattage LPHO results in less construction cost.
Beyond more efficient UV lamps, some within the industry are now looking to reinvent the technology. Microwave UV technology has now been proven effective and economically viable. The microwave UV system relies upon electrodeless UV lamps, with UV light generated by the microwave energy as opposed to the movement of electrons in a conventional UV lamp. The lack of electrodes results in a dramatic reduction in lamp failures. Conventional UV lamps often last from 9,000 to 12,000 hours before failure. Electrodeless lamps are now being guaranteed to last for 3 years or longer, over 26,000 hours. Less lamp replacement equals less maintenance time and cost.
Ozone
Carollo researchers recently completed the most extensive investigation of ozone-wastewater disinfection ever undertaken. The research is detailed in Ishida et. al. (2008) and resulted in approval from the California Department of Public Health (CDPH) for the use of ozone in reclaimed water. Economic evaluations by Carollo show ozone to be cost competitive with UV disinfection. Beyond disinfection, research by Carollo and others shows destruction of numerous TOrCs including hormones and pharmaceuticals, all below detection at relatively low ozone dose values. Thus, if both disinfection and destruction of TOrCs is needed, ozone is now ready for service.
Pasteurization
Standard technologies available for reclaimed water disinfection are energy intensive, either during the production and transportation phase (such as sodium hypochlorite) or during the treatment phase (such as UV or ozone). However, recent research and pilot testing by Carollo has shown that pasteurization is a truly sustainable option.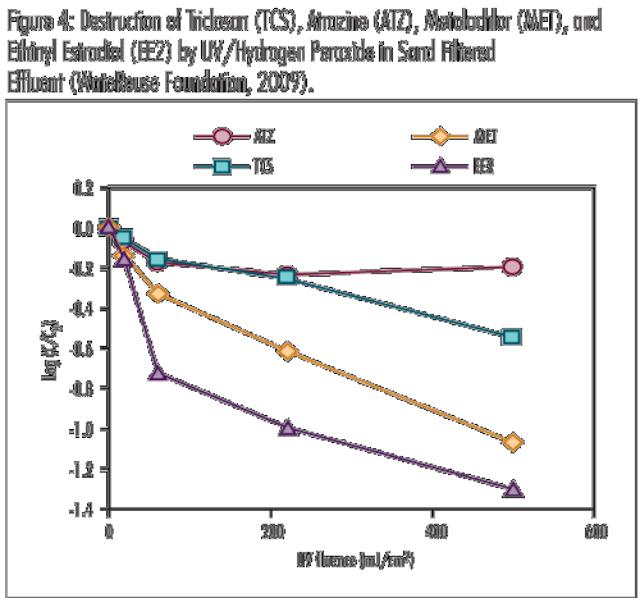 Pasteurization has been around since the 1860s. But now, this simple treatment process, originally developed to disinfect beer and wine, and ultimately milk, has been validated and approved by CDPH regulators. The economy of pasteurization is based upon the capture of a waste heat source (e.g. turbine exhaust, solar heat, or cooling towers) and the transfer of that heat to the water for disinfection.
Economic analysis for various utilities (South Florida Water Management District, Daly City, Kansas City, Ventura, and Dallas) has shown pasteurization to be the lowest cost system, both in energy use and total cost, in all but a few locations. Because of the cost savings and sustainability, this low-cost, low-energy technology is now under design at a California utility on a demonstration scale (0.5 mgd).
Alternatives to RO
Reverse osmosis (RO) is known as the Best Available Technology (BAT) for pathogen and TOrC removal. However, RO comes at a substantial cost, both in construction and operational dollars and environmentally (due to high energy use). In response to this problem, the WateReuse Foundation and the Southwest Florida Water Management District (SWFWMD) funded Carollo Engineers and Duke University to find lower cost alternatives (WateReuse Foundation, 2010). The project team investigated a series of technologies, including MF and UF membranes, peracetic acid (PAA), titanium dioxide with UV, ozone, electron beam, UV with hydrogen peroxide, and other technologies for destruction of pathogens and TOrCs in recycled water. Critical findings include:
The determination that the addition of hydrogen peroxide to low-dose UV systems (100 mJ/cm2 or less) does result in measurable destruction of TOrCs;
The demonstration of the multiple barrier performance of ceramic membrane filtration and photocatalysis with UV/titanium dioxide;
The quantification of peracetic acid disinfection and TOrCs destruction ability; and
The determination that ozone is currently the most cost-effective technology to destroy both TOrCs and pathogens in reclaimed water.
Summary
Throughout the arid West and now reaching north to Washington and East to the Carolinas, water utilities are faced with potentially critical water shortages. The ability to economically reuse wastewater is dependant upon numerous factors, including public perception, regulatory concerns, and the cost to implement and operate tertiary treatment systems.
Within this paper, we have reviewed several promising technologies for disinfection and for destruction of various organic pollutants, including new innovative UV technologies, ozone, pasteurization, and other emerging technologies. Several of these technologies have now been demonstrated to cost effectively disinfect and a select few show the ability to also destroy pollutants.
---
About the Authors:
Andy Salveson, P.E., is an associate of Carollo Engineers based at the firm's Walnut Creek, CA, office. His expertise includes advanced treatment and disinfection process research, planning, and design; recycled water treatment research and design, and filtration research. Jeff Bandy, Ph.D., is an engineer with Carollo Engineers based at the firm's Boise, ID, office. He specializes in validation, commissioning and troubleshooting of drinking water and wastewater disinfection systems, focusing on UV.
References: Ishida, C., Salveson, A., Robinson, K., Snyder, S., Bowman, R.. Ozone disinfection with the HiPOX reactor: streamlining an old technology for wastewater reuse; Water Science and Technology2008, 58(9), 1765-1773.
Salveson, A., Sakaji, R., Narayanan, B., and Cushing R.. Equivalent public health protection? A comparison of chlorine and UV for disinfection for reclaimed water. IUVA News, 2006.
Sung, R. Ph.D. thesis. Department of Civil and Environmental Engineering. University of California, Davis, Davis, CA, 1974.
WateReuse Foundation. WRF 02-009 - Study of Innovative Treatment of Reclaimed Water. Draft Report. 2009.
More WaterWorld Current Issue Articles
More WaterWorld Archives Issue Articles