Editorial Briefs
Residents in Ave Maria, Fla., have the most delicious drinking water in all the state.
May 1st, 2010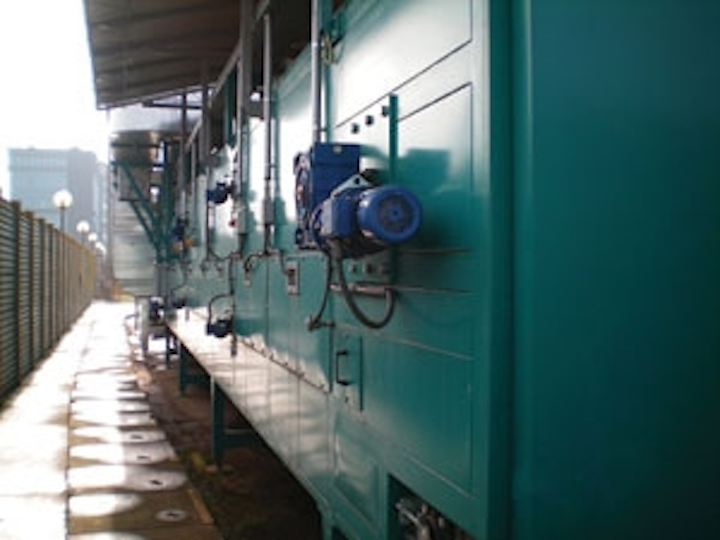 Ave Maria Drinking Water Rated Best in Florida
Residents in Ave Maria, Fla., have the most delicious drinking water in all the state.
The Ave Maria Utility Company won the Florida Section of the American Water Works Association's Best Tasting Drinking Water contest April 8. The water will compete for the nationwide title in June. This is the first year Ave Maria has entered the contest.
The water treatment plant was designed, built and is operated by CH2M HILL for the Ave Maria Utility Company and the planned community of Ave Maria. The 1.67 million-gallons-per-day plant uses membrane softening to treat the water drawn from three wells.
Ave Maria's 1-mgd activated sludge wastewater treatment plant, also part of CH2M HILL's DBO, was built for future capacity expansions as the community grows. Wastewater treatment is achieved by using conventional activated sludge followed by tertiary filtration and high-level disinfection. The zero-discharge facility is designed for the beneficial reuse of the plant effluent for irrigation water in the community
Ave Maria first won the Region V contest against other water utilities in Collier, Hendry and Lee Counties. Winners from 12 regions competed in the state-wide title held at Tallahassee City Hall as part of the state's Drinking Water Day events April 8. Ave Maria's water will now compete in the national competition held during AWWA's Annual Conference & Exposition June 20-24 in Chicago.
---
Canadian Community to Address Local Septage Issues
Ontario's legislature and the Ministry of Environment produced a policy paper announcing their intent to eliminate the land application of untreated septage. It was up to the local municipalities and the private haulers to come up with alternate methods to treat and dispose of the septage. For the small town of Eganville, the solution was a new type of containment technology.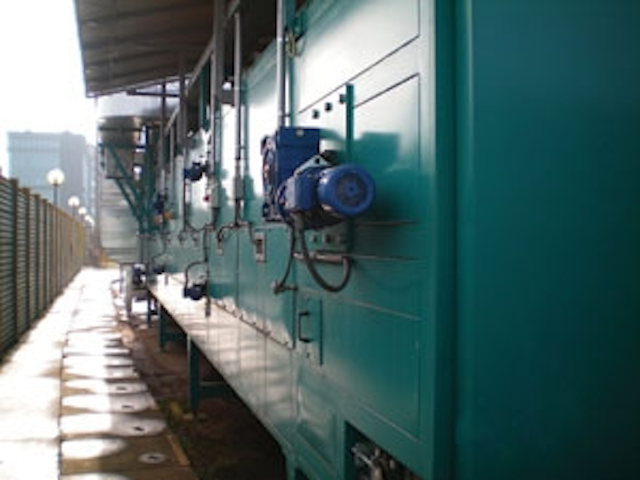 Geotube system in use at the Eganville Township in Canada.
The Eganville township trial-tested Geotube® dewatering technology in a small pilot project, processing about 21,000 gallons of septic tank waste in July 2005. A Geotube® unit measuring 22 ft. x 22.5 ft. was filled and allowed to dewater through the winter months. At the conclusion of the pilot test, the solids content of the septage in the unit had risen from 3% to almost 40%. The dewatering outcome was expected – however, the quality improvement of the septage material was a surprise. The pathogen content of the solids declined significantly. This was most likely due to the composting effect of holding the waste inside the container.
---
Grant to Fund Missouri Town's Wastewater System Upgrades
EPA has awarded $134,000 to Hartville, MO, for upgrades to its existing wastewater system.
"EPA is pleased to award these water infrastructure funds which will help prolong the life of the existing system. Water infrastructure is a basic necessity to protect community health and prosperity," said EPA Region 7 Administrator Karl Brooks.
The grant will help fund the replacement of an existing pump station and sewer line that delivers Hartville's wastewater to the existing lagoon. Currently, the facilities do not have sufficient capacity, and backups and wastewater overflows occur at the pump station and from manholes along the sewer.
---
Team to Study Solar Power Desalination
IBM and the King Abdulaziz City for Science and Technology, Saudi Arabia's national research and development organization, have announced a research collaboration aimed at creating a water desalination plant powered by solar electricity, which could significantly reduce water and energy costs.
A new, energy efficient desalination plant with an expected production capacity of 30,000 cubic meters per day will be built in the city of Al Khafji to serve 100,000 people. KACST plans to power the plant with the ultra-high concentrator photovoltaic (UHCPV) technology that is being jointly developed by IBM and KACST; this technology is capable of operating a CPV system at a concentration greater than 1,500 suns. Inside the plant, the desalination process will hinge on another IBM-KACST jointly developed technology, a nanomembrane that filters out salts as well as potentially harmful toxins in water while using less energy than other forms of water purification.
"Currently, Saudi Arabia is the largest producer of desalinated water in the world, and we continue to invest in new ways of making access to fresh water more affordable," said Dr. Turki Al Saud, vice president for research institutes, KACST. "Water has the first priority in the Science, Technology and Innovation Plan of the Kingdom, overseen by KACST."
In February 2008, IBM and KACST signed a multi-year collaborative research agreement, under which scientists from IBM and KACST work side by side at IBM Research labs in New York and California as well as at the KACST / IBM Nanotechnology Centre of Excellence in Riyadh, Saudi Arabia. IBM's multi-faceted research with KACST also includes exploring new ways to recycle polyethylene terephthalate (PET) plastics, commonly used for food and beverage containers.
For more information about the IBM/KACST solar desalination collaboration, please visit IBM's Smarter Planet blog. For more information about IBM and water management, please visit ibm.com/smarterplanet/water.
---
Contest Designed to Help Wastewater Plants Save Chemical, Energy Costs
Hach Company is sponsoring its "See the BIG Picture" contest for municipal wastewater treatment plants in the continental United States. Winners will receive Hach equipment of their choice, valued at up to $40,000 for the grand prize recipient.
"Hach wants to raise awareness of the benefits of increased testing and this contest is a great vehicle for our message to be heard," Kurt Tyler, Hach VP of Marketing, said. "We want to help municipalities succeed in meeting more stringent regulations with tighter budgets."
The contest is designed to help municipal wastewater treatment plants understand the benefits of increasing their nutrient monitoring. More frequent monitoring will help plants "See the BIG Picture" of their operations, thereby decreasing expensive chemical and energy costs while helping address one of the most sensitive environmental issues in wastewater treatment.
Grand prize and runner-up recipients will be announced at WEFTEC2010, New Orleans, La., on Oct. 5, 2010, and the Fan Favorite recipient will be announced Nov. 2, 2010. Entries must be submitted at www.hach.com/bigpicture by Aug. 31, 2010.
More WaterWorld Current Issue Articles
More WaterWorld Archives Issue Articles