Green Infrastructure Helping Protect Urban Waters
Communities across the country are exploring the use of green infrastructure to protect the quality of their local rivers, streams, lakes, and estuaries from the impact of development and urbanization.
Mar 1st, 2010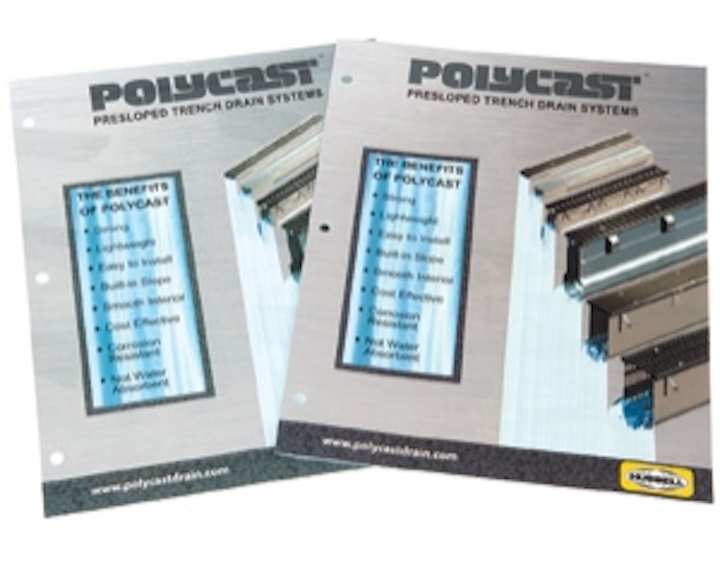 Communities across the country are exploring the use of green infrastructure to protect the quality of their local rivers, streams, lakes, and estuaries from the impact of development and urbanization. The term means different things to different people, but when it comes to managing stormwater flows and other water in an urban setting, it generally refers to the use of natural processes to slow, treat or absorb runoff.
Green infrastructure can be used almost anywhere soil and vegetation can be worked into the urban or suburban landscape. Approaches currently in use include vegetated swales, wetlands, infiltration planters, green roofs, trees and tree boxes, rain gardens, porous and permeable pavements, vegetated median strips, and protection and enhancement of riparian buffers and floodplains.
The Environmental Protection Agency maintains a website devoted to green infrastructure and its use to control wet weather flows in an urban environment. The agency recently announced plans to consider new rules to improve and strengthen its stormwater program. Among other things, EPA plans to develop a single set of consistent stormwater requirements for all MS4s. The proposal includes setting specific requirements to control stormwater discharges from new development and redevelopment areas within cities and towns. And, specific stormwater provisions to protect sensitive areas.
The agency sees Green Infrastructure as one tool for cities to use in controlling stormwater runoff. In 2007, EPA and four national groups signed an agreement to promote green infrastructure as an environmentally preferable approach to stormwater management. The Green Infrastructure Partnership initially included the National Association of Clean Water Agencies (NACWA), National Resource Defense Council (NRDC), The Association of States and Interstate Water Pollution Control Administrators (ASIWPCA), and the Low Impact Development (LID) Center. There are currently 83 supporting organizations in the partnership.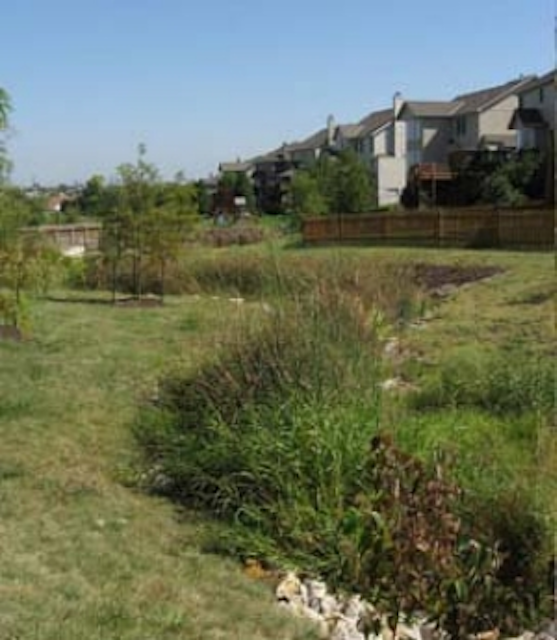 Lenexa, KS, has used green infrastructure practices and plans to address flood concerns, stream erosion and quality of life improvements for local citizens. Pictured is a constructed 1st order intermittent stream in a neighborhood development.
The group developed an "Action Strategy for Managing Wet Weather with Green Infrastructure" (Web: http://www.epa.gov/npdes/pubs/gi_action_strategy.pdf) that included its goal to develop strategies to promote the use of green infrastructure by cities and utilities as a means of reducing stormwater pollution and sewer overflows. Steps included:
Developing models for all components of green infrastructure and make them available nationwide.
Exploring opportunities and incentives for the use of green infrastructure provisions in municipal separate storm sewer system (MS4) permits and CSO Long Term Control Plans, including as a component of injunctive relief provisions of enforcement actions;
Developing memoranda and guidance materials, including language for the National Pollutant Discharge Elimination System (NPDES) Permit Writer's Manual, that would explain how regulatory and enforcement officials should evaluate and provide appropriate credit for the use of green infrastructure in meeting Clean Water Act requirements.
Planning Guides
As part of its Green Infrastructure Program, EPA has published a series of handbooks designed to help local officials implement green infrastructure in their communities. The Municipal Handbook is a series of documents that discuss issues such as financing, operation and maintenance, incentives, designs, codes & ordinances, and a variety of other subjects. The handbook documents are intended to serve as "how to" manuals on these topics, written primarily from the standpoint of municipal implementation. The handbook is being produced in sections, with each new element being released as it is completed.
The Water Quality Scorecard section of the handbook was developed to help local governments identify opportunities to remove barriers, and revise and create codes, ordinances and incentives for better water quality protection. It guides municipal staff through a review of relevant local codes and ordinances, across multiple municipal departments and at the three scales within the jurisdiction of a local government (municipality, neighborhood, and site), to ensure that these codes work together to protect water quality goals.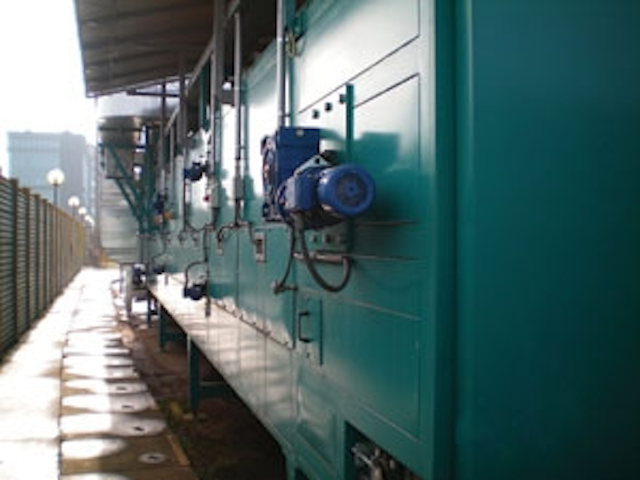 Freedom Park in Naples, FL, combines wetlands, habitat, trails, boardwalks, fishing piers, educational facilities, and natural landscaping within a passive park setting to improve water quality by the natural removal processes of biological nutrient uptake, physical settling and chemical transformation. The project was designed by CH2M Hill, working with the Collier County Board of County Commissioners. The project was designed to help save the Naples Bay from harmful pollutants and alleviate flooding problems in surrounding areas.
The Funding Options section describes strategies and provides case study examples of how local governments are generating funding for green infrastructure. The Retrofit Policies chapter explores policies and incentives used by municipalities to facilitate green retrofits within their stormwater programs. It also troubleshoots the institutional and regulatory challenges of incorporating green retrofits into municipal infrastructure, and provides some solutions and case studies.
The Green Streets chapter evaluates programs and policies used to integrate green infrastructure into public spaces, roads and other transportation networks. Other chapters cover Rainwater Harvesting Policies and Incentive Mechanisms that can be used to encourage the use of green infrastructure on private properties.
The guides can be downloaded from the EPA website at: http://cfpub.epa.gov/npdes/greeninfrastructure/munichandbook.cfm.
Case Studies
EPA's Green Infrastructure site also includes a series of Case Studies highlighting municipal projects from around the country.
Featured projects include Chicago's green roof program, which began with the 20,300 square foot demonstration roof placed on Chicago City Hall. As a result of the success of the demonstration roof, Chicago launched an extensive green roof program, installing more than 80 green roofs in the city, as part of its green infrastructure initiative.
The Water Quality Scorecard is one in a series of handbooks designed to help utilities implement green infrastructure in their communities.
The Lenexa, KS, "Rain to Recreation" program is also feature. Since the program began in 2000, it has grown to include both regulatory and non-regulatory approaches as well as major capital projects and land acquisitions. Program highlights include protecting natural resource areas in the watershed, creating riparian greenways through application of a stream setback ordinance, and requiring green infrastructure practices on site.
One of the leaders in the green infrastructure movement is Portland, OR, which has implemented multiple green infrastructure projects and programs. In addition, the city has developed a series of policy decisions that include requiring new municipal buildings to have a green roof and paying homeowners for disconnecting their downspouts.
Since 2006, Philadelphia has been using policies and demonstration projects throughout the city to help promote green infrastructure in planning and development. These new policies and projects have drastically reduced CSO inputs and have saved the city approximately $170 million.
Details on these projects and others around the country can be on the Case Studies page of the EPA Green Infrastructure website. WW
More WaterWorld Current Issue Articles
More WaterWorld Archives Issue Articles