Treatment Plant Adapts Fieldbus Technology Segment by Segment
Fieldbus can offer advantages over traditional wiring that is replacing 4-20 mA technology.
Jan 1st, 2010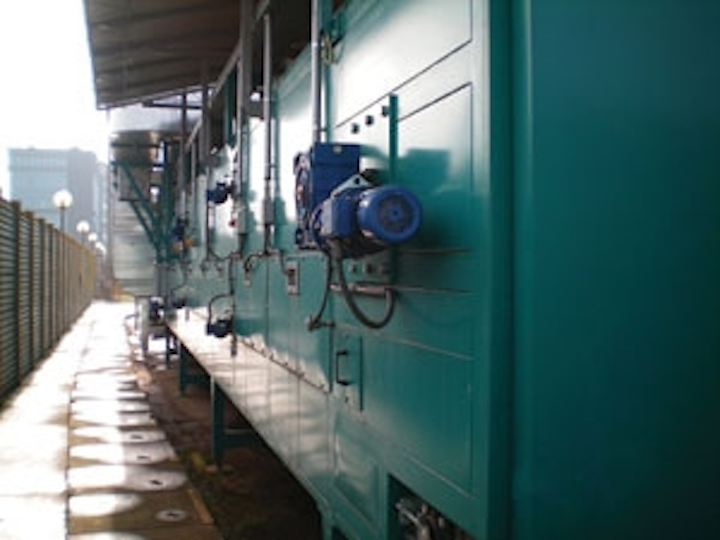 By Jay Hardison
Fieldbus can offer advantages over traditional wiring that is replacing 4-20 mA technology. Jumping in with both feet and completely retooling a plant, however, might not be the right approach for every plant. Taking the time to adapt to a new technology enables engineering, operation, and maintenance personnel to grow with the technology as it expands and improves. That's the approach taken by the Colorado Springs Wastewater Treatment Plant.
The Colorado Springs plant is required to report the amount of material that flows into and out of the plant to the state health department. About 10 years ago, staff realized the existing system wasn't working as well as necessary.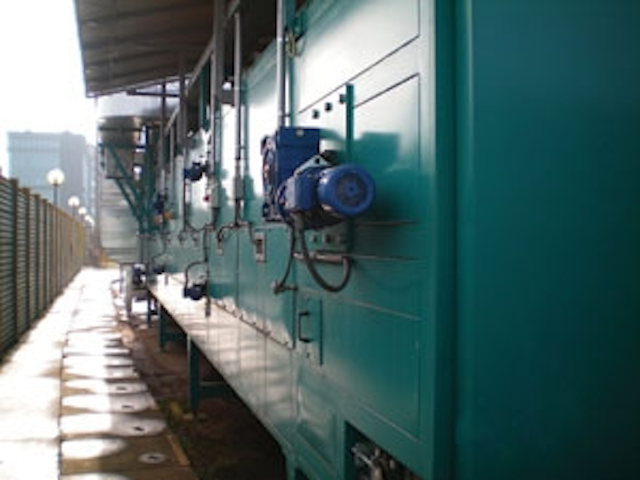 An early installation for a single setup using an Allen-Bradly SLC500
At that time the plant was using flow meters with built-in totalizers that relied on classic 4-20 mA control and instrumentation systems to communicate signals back to the control room. Although the reliability of 4-20 mA loops were acceptable, failures would regularly occur; and for various reasons, the PLC would sometimes go down and plant personnel would have to give the state an estimated amount of flow rather than an actual value. They also had a problem with totalizer accuracy. The totals that were showing up on the instrument didn't match the totals on the PLC. Although there wasn't a large discrepancy, the Colorado Springs plant didn't know which of the readings was actually correct, but wanted to supply the state with the most accurate information.
Taking It Slow
Colorado Springs started looking into the benefits of a fieldbus system with its more robust digital communication. The plant wasn't ready to retrofit the entire 4-20 mA system and couldn't see the benefits of such a large undertaking. Staff wanted to take it slow, learn more about fieldbus control systems, and concentrate on only a single segment rather than a complete new system. At the time, they weren't looking at fieldbus so much as a cost-saver, but as an enabler that would provide a higher level of accuracy and asset management.
A more complex setup incorporating PROFIBUS PA and Pepperl+Fuchs segment protectors easily fits into a single cabinet.
PROFIBUS was the only bus control system technology that was available at that time as a digital replacement for 4-20 mA. Because the plant was working with a single segment, staff chose an Allen-Bradley SLC500 controller that facilitated the creation of a system specifically designed for the plant's application. A magnetic flow meter was connected with a built-in totalizer; the totalizer provided the accurate value with the PROFIBUS DP system. That was the plant's simple, successful introduction to fieldbus.
Expanding Fieldbus
Colorado Springs staff continued to bring additional diagnostic instruments on line and the process worked very well. After a year of learning and experimenting they decided to expand the fieldbus system.
On the next project, plant personnel incorporated a PROFIBUS DP system into a pump station. From there, they "graduated" to PROFIBUS PA on an entire process. Pepperl+Fuchs' SK1 segment coupler transparently connected the two systems for data transmission and supplied power, isolation, and signal conditioning to the segment. Colorado Springs chose a PA system because, in addition to learning more about PROFIBUS, more instruments were available. The plant was able to incorporate flow, level, and pressure instruments without needing to run additional power wires, and the process worked very well.
After that, an entire water treatment plant in Colorado Springs went completely with PROFIBUS. This was a two mgd water treatment plant with a total of 22 devices that included seven flow meters, five level meters, and 10 pressure meters.
Since that time, the Colorado Springs has used nothing but fieldbus control system technology. In fact, the last project that the city installed was 100% PROFIBUS, included over 200 devices, and amounted to an $80 million investment - the largest fieldbus installation at any of the region's wastewater treatment plants.
Fieldbus Benefits
With Fieldbus systems, conduit and wiring are reduced because only one twisted-pair segment is used to connect field devices. The wastewater treatment plant no longer requires air-conditioned rack rooms, separate control cabinets, I/O cabinets, or large power supply cabinets. They've seen gains in accuracy and efficiency, and are able to replace defective devices quickly.
A significant advantage of fieldbus technology is that it allows access to field devices from the engineering system to perform engineering or maintenance tasks. It is possible to detect an error, pinpoint the cause of the trouble with the diagnostics data, and repair or replace a device, all from the central control desk. Before the Colorado Springs Wastewater Treatment Plant started using a fieldbus system, 12-15 people were typically required to keep the plant running. Since the conversion, the plant has been able to operate unattended from day one. This resulted in a $1 million savings in labor alone.
In the Future
Advanced online diagnostics, where diagnostics are built into the system, is a resource to be given serious consideration in future systems. When Colorado Springs commissioned its last plant staff used an active/inactive network testing method. Inactive testing is performed before power is put on the network, where each of the segments and devices is reviewed to ensure that each of the line terminations is installed correctly, bending radiuses on the cable meets standards, terminations are performed correctly, and lengths of spurs meet specifications. The active network testing is performed with power. Then a third-party scope and packet analyzer was used to scan the network and ensure the health of the physical layer. Special care was taken during the installation because it was determined that 90% of problems resulted during installation.
While Colorado Springs has found active/inactive network testing to be effective, it is quite time consuming. When multiple devices are connected in parallel to the same cable, communication signals have a higher degree of complexity. Handheld tools cannot decipher data signals and provide the details necessary to see exactly what is going on in the fieldbus cable.
For the next project, Colorado Springs wants to bring transparency to the fieldbus. Pepperl+Fuchs has a system that includes advanced online diagnostics where the diagnostics is built into the system. It eliminates the repetitive tasks during installation and automatically generates network documentation for each segment and device. A built-in oscilloscope can be set to trigger on numerous events. Maintenance personnel can pinpoint fault locations quickly and efficiently from the control room.
Conclusion
Colorado Springs' next project is a $1.1 billion regional water treatment facility with a projected 180 mgd capacity. It will include three water pump stations and incorporate PROFIBUS fieldbus network technology.
Colorado Springs realized success with fieldbus in its wastewater treatment facilities by starting small, and working through challenges. Starting small also made it easier for maintenance people to make the change, adapt to fieldbus technology, and realize the benefits of a digital control system. WW
---
About the Author:
Jay Hardison is Operations Superintendent for Colorado Springs Utilities, and has been with the utility for 24 years. He currently manages the JD Phillips Water Reclamation Facility and provides automation engineer services for all drinking water and wastewater treatment plants at Colorado Springs Utilities. He holds an Associate of Applied Science in Instrumentation and Control degree.