Community Automation Project Reduces Chemical, Energy Costs
The quality of life for any community hinges on having an abundant and reliable water supply.
Jan 1st, 2010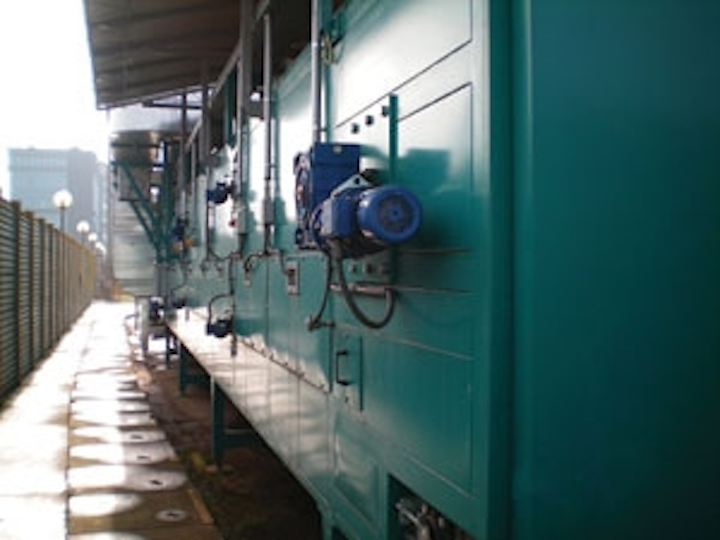 The quality of life for any community hinges on having an abundant and reliable water supply. Perhaps equally important is making sure that water supply system is operating as efficiently as possible, particularly in this age of rising energy costs and a more intense global focus on water conservation. These issues were at the center of the decision that led the owners of the Windsor Estates housing community in Dimondale, MI, to install a new water supply control system.
The new control system, installed by systems integrator B & D Electric, with application help from local distributor Kendall Electric, relies on advanced control technology from Rockwell Automation to help increase pumping efficiency, improve system monitoring and diagnostics and reduce operating costs. It also has played a key role in helping the community maintain compliance with Michigan's Safe Drinking Water Act (SDWA) and meet its long-term water delivery demands.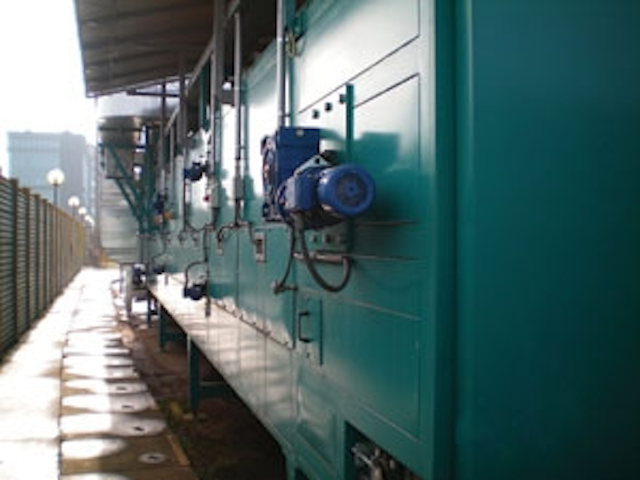 Windsor Estates used Allen-Bradley PowerFlex variable frequency drives to help automate the community's water supply system, resulting in improved water delivery reliability and lowered energy costs.
Windsor Estates is a senior-citizen, manufactured housing community with 470 home sites. The water supply system consists of five wells, a distribution system, two captive air tanks, and well controls. With a total well capacity of 700 gallons per minute (gpm), the system pumps an average of 38 gpm to meet the community's daily usage demands.
The original system relied on booster pumps that ran at full speed in order to maintain a steady pressure. Starters were used to engage the pumps based on readings from an air pressure switch. Often the pumps either pumped too much or too little, creating operational inefficiencies and wasted energy.
"The challenge was in trying to calculate the right size and optimum combination of pumps to use based on the varying flow requirements," said Daniel Muscott, facility manager, Windsor Estates. "Without the ability to precisely measure flow rates, we would often overcompensate and run a large horsepower pump when a smaller one may have been sufficient to meet the actual demand."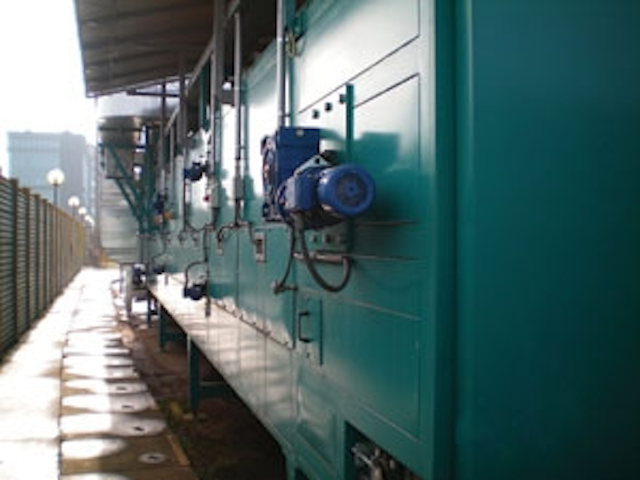 The system monitors flow rates to help determine the most efficient pumping scheme.
With the existing manual controls, operators were required to physically inspect the water supply system equipment whenever a problem arose. This caused delays in responding to problems, complicated troubleshooting, and consumed an inordinate amount of staff time. To fully address the water plant's challenges, property owners decided to automate the water supply system using advanced control technology and high-performance variable speed drives.
As part of the well house upgrade, plant managers decided to replace the existing 25,000 gallon reservoir tank with two 211-gallon captive air tanks to help reduce downtime if problems occurred. To improve reliability and meet future system demands, the existing three-inch transmission main from the old well house to the distribution system was replaced with two six-inch transmission mains.
The new water supply controls include an Allen-Bradley® MicroLogix™ 1100 programmable logic controller, along with five Allen-Bradley PowerFlex® 400 variable frequency drives. The controller monitors system pressures and set points, and controls operation of the drives. It also monitors how much time a well has been running and calculates which well pump (among the five) should be in lead/lag mode based on water usage demands. Sequencing is changed every 17 hours.
"The controller will automatically start and stop individual pumps based on current demand, so there's no guesswork," Muscott said. "If one pump can't keep up with demand, another will automatically kick in. This provides greater control over how many pumps and what size pumps are operating at any given time, resulting in improved reliability and increased energy efficiency."
The controller is connected to an Allen-Bradley PanelView™ 600 touch-screen operator interface that allows operators to easily check operation status, including water levels, pressures and flow rates. System pressure is regulated using an Allen-Bradley 836E pressure switch and water flow is monitored via an Allen-Bradley 837 flow switch. System pressure is lowered on a routine basis during low water usage to cycle water in and out of the captive air tanks.
As part of the upgrade, the controller monitors a variety of system alarms to notify operators of system malfunctions, such as a power loss, drive fault or excessive flow. Among the system alarms is an automatic dial-up function that instructs the controller to call and notify a plant operator (via a phone modem) whenever an alarm condition occurs.
The water supply system at Windsor Estates consists of five wells, a distribution system, well controls and two captive air tanks, pictured above.
The operator can then log in to the system remotely using the phone line to the Allen-Bradley 9300 Remote Access Modem. Then via RS Linx, the Ethernet connection is used to view operating parameters and diagnose the problem. This minimizes the need for personnel to make an on-site visit whenever a problem arises. It also helps reduce labor costs and accelerate response time while allowing personnel to work smarter and more efficiently.
"Previously, whenever a problem came up, an operator would have to make a trip to the plant and then start from scratch to try and figure out how to resolve the issue," Muscott said. "Now, we can instantly access the control system remotely to check flow rates, monitor pumping operation and troubleshoot problems."
In addition to monitoring and controlling the drives, the plant also is using the MicroLogix controller to deliver more precise chlorine injections into the water supply. Since the injections are based on actual flow rates, it results in a much more even flow of chemicals.
According to Muscott, the plant is now using about 15 to 20 gallons less per month in chemicals. Also, the more precise injections provided by the controller has helped reduce maintenance costs. Before installing the new controls, the check valves on the injection system were frequently gumming up, resulting in the need for ongoing replacements. These occurrences now have been reduced.
The new control system has enabled Windsor Estates to meet its goals relative to the state's Safe Drinking Water Act. Equally important, the decision to use variable frequency drives has helped the plant improve water delivery reliability and reduce energy costs by approximately 20 percent.
The plant also has improved its reporting and record-keeping abilities by connecting the PanelView operator interface to a printer. All operational records, events and alarms are now sent to the printer on a daily basis, providing operators with a detailed printout of operational status and history, including a rundown of water usage, pump run times and flow totals. This helped save an estimated five to six hours per week in manual data collection and paperwork while helping to improve reporting accuracy.
With the wealth of data the system now collects, the plant is better able to predict and prevent failures and avoid unnecessary downtime. Because the starting and stopping of the pumps is based on actual demand flow, the plant is able to keep the pumps on for a longer duration at lower speeds, resulting in lower energy use.
"With the touch-screen interface and computer control, we can now walk in, hit a few buttons, and know exactly what's going on with the system," Muscott said. "This not only makes our job easier, but gives us complete confidence in the technology we're using – which is critical when you're responsible for providing safe drinking water for an entire community." WW