Products & Services: Package Treatment
Eimco Water Technologies is a specialist in water and wastewater treatment, water re-use and stormwater management.
Dec 1st, 2007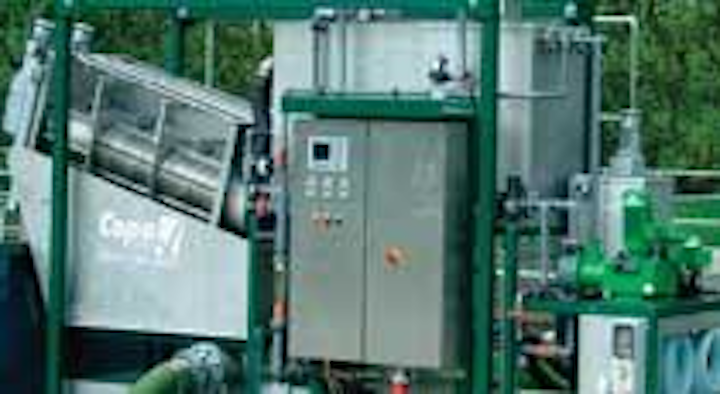 Mobile treatment systems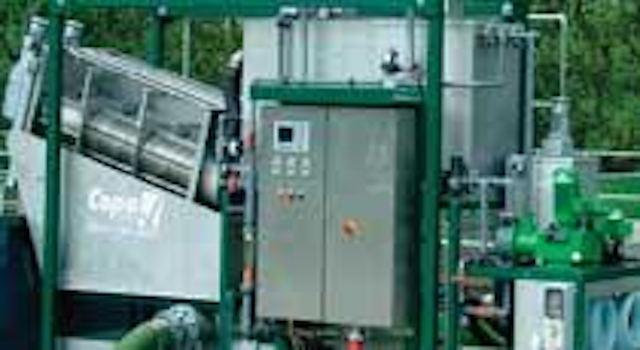 Click here to enlarge image
Eimco Water Technologies is a specialist in water and wastewater treatment, water re-use and stormwater management. The company offers a range of water and sewage process packages, all deployable by land, sea or air. Interconnecting pipe work, fat and grease removal, pumping stations, chemical-free process treatment and sludge de-watering are all offered as standard. The rugged, plug-and-play design facilitates rapid deployment in almost any location in the world and makes the plants suitable for military field operations, aid relief or construction camp use.
Eimco Water Technologies
Tel: 801-931-3000
Web: www.glv.com
Field-erected systems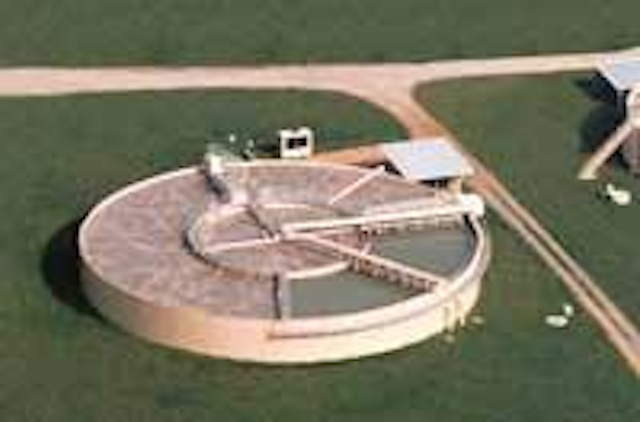 Click here to enlarge image
Field-erected wastewater treatment systems from Siemens Water Technologies make it possible for utilities to have the treatment capabilities they need in less time and at less cost than conventional built-in-place approaches. The company's systems are pre-engineered and factory built. The systems are available to meet all treatment requirements including enhanced nutrient removal applications.
Siemens Water Technologies
Tel: 800-841-1550
Web: www.siemens.com/water
Transportable filtration system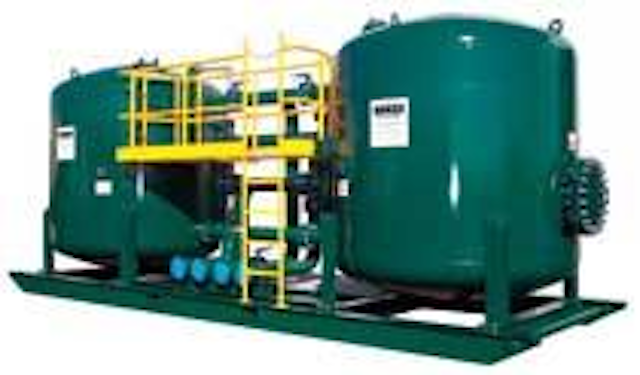 Click here to enlarge image
BakerCorp has introduced a new 10K Specialty Media System that is compact in size and does not require special permits for transport and delivery. The system features dual 10K vessels, containing up to 10,000 lbs (10K) of media per vessel, an integrated lead-lag pipe rack with backwash capability and a safety work platform. The equipment can be delivered to a site job-ready.
BakerCorp
Seal Beach, CA
Tel: 800-635-7349
Web: www.bakercorp.com
Pre-engineered pump station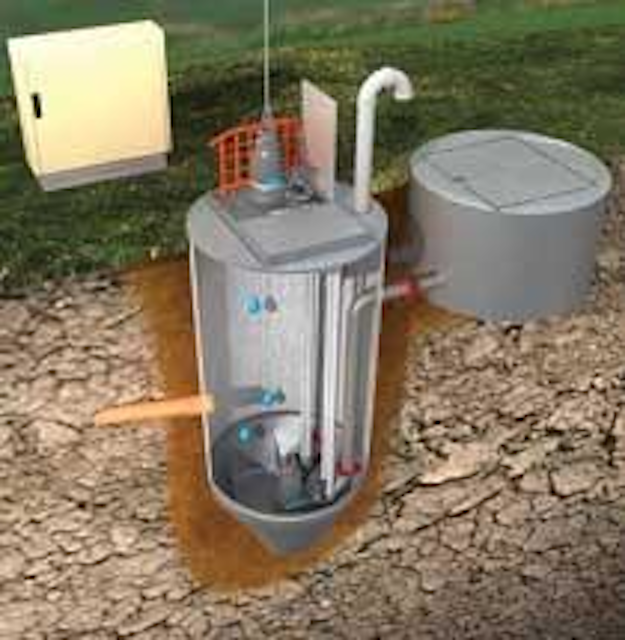 Click here to enlarge image
The TOP fiberglass pump station series from ITT Flygt are premium, pre-engineered and factory built packaged pump stations. They are available in three station diameters: 4-ft., 5-ft. and 6-ft. diameters for pumps with 3", 4" and 6" diameter discharge piping. The self-cleaning, sump bottom directs solids and debris normally found in wastewater to the inlet of the Flygt N-Pumps where they can be pumped away. The station interior is coated with a smooth gel-coat finish which helps inhibit the build-up of grease and sludge. The aluminum pump station lid uses a Safe-Hatch access cover that is equipped with an integral interior grate that provides fall-through protection when the access door is opened as well as a pump wash-down platform during normal pump inspection.
ITT Flygt Corp.
Trumbull, CT
Tel: 203-380-4700
Web: www.flygtus.com
Activated sludge treatment
Click here to enlarge image
The FAST (Fixed Activated Sludge Treatment) process, available from Bio-Microbics, employs a hybrid combination of attached and suspended growth in an aerobic, packed bed bioreactor. The IFAS (Integrated Fixed-Film Activated Sludge) combination includes the stability of fully submerged, fixed-film media and the effectiveness of activated sludge treatment. The pre-engineered, modular design delivers very high performance (average of 95% BOD5 reduction and 70% total nitrogen reduction). Various model sizes and system configurations are available depending on the application.
Bio-Microbics Inc.
Shawnee, KS Tel: 800-753-3278 Web: www.biomicrobics.com
Water treatment system
Aquatech International offers WaterTrak, a collection of pre-engineered products derived from over 25 years experience in the water treatment industry. Based upon all of the necessary components such as filtration, demineralization, reverse osmosis, and electrodeionization systems, the system delivers a timely solution for most water treatment needs. The system can be offered with pressure filters, ultrafiltration, reverse osmosis, ion exchangers, mixed bed filters and EDI.
Aquatech International
Canonsburg, PA
Tel: 724-746-5300
Web: www.aquatech.com
Blower packages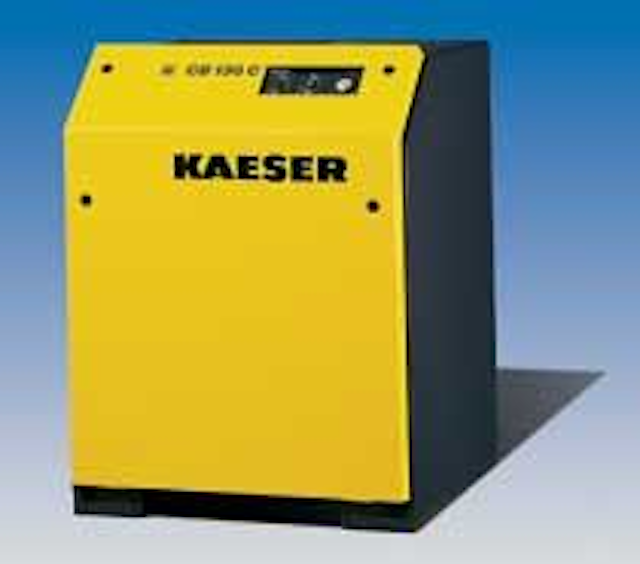 Click here to enlarge image
Kaeser Compressors has expanded its line of Com-paK Plus tri-lobe blower packages. The new CB 110 and CB 130C units deliver up to 434 cfm in pressures to 15 psig and vacuum to 15"Hg. The new CB units have an even smaller footprint than previous models. They also include a removable front panel for easy access and a simplified check valve for customization on site. Both CB units feature a new angled inlet filter for quicker cartridge changes. The units come completely assembled with blower, motor, and silencers to minimize installation costs. All maintenance points, including the automatic belt tensioning device, oil drains and filter elements, are accessible from the front.
Kaeser Compressors Inc.
Tel: 800-777-7873
Web: www.kaeser.com/cagi
Packaged water treatment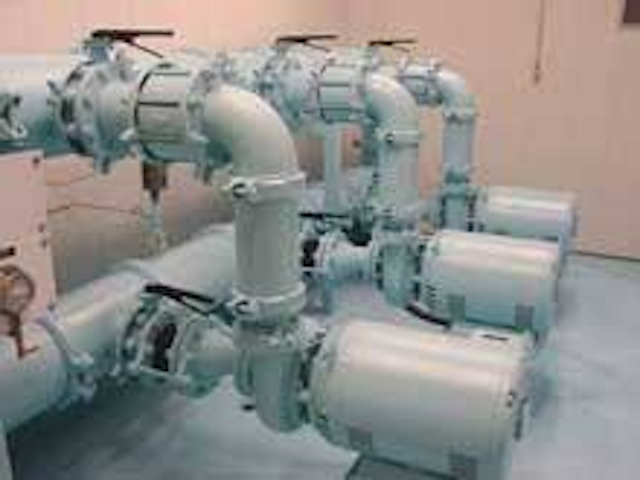 Click here to enlarge image
Pall Aria AX packaged water treatment systems are specifically designed for applications less than 150 gpm. Similar in functionality and operation to the Aria AP system, the AX model features an even smaller footprint at a lower capital cost. It includes all the necessary equipment for automated operations in low-flow ground water under the direct influence of surface water (GWUDI), surface water, and pre-RO applications. The system has full NSF 61 listing and is ETV certified for surface water treatment. System options include instrumentation such as particle counters and turbidimeters, as well as an air-compressor and upgraded PLC capabilities.
Pall Corp.
East Hills, NY
Tel: 888-428-5597
Web: www.pall.com/water
Surface water treatment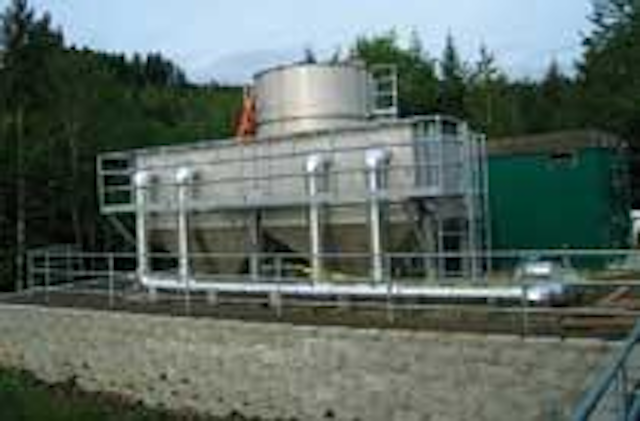 Click here to enlarge image
Filtronics offers Package Surface Water Plants for treatment of municipal and processed water as well as industrial wastewater treatment. The three basic components can be purchased individually or as an entire system. Because of detention time and low hydraulic rates, the systems are more stable and less sensitive to change. The flash mixer is engineered for high energy input, maintains consistent mixing quality and has a 15 to 20 second retention time. To ensure formation of a large and durable floc, the stainless steel flocculator has a 10 to 20 minute retention time, variable speed drive and low energy input.
Filtronics Inc.
Anaheim, CA
Tel: 714-630-5040
Web: www.filtronics.com
Prepackaged pump system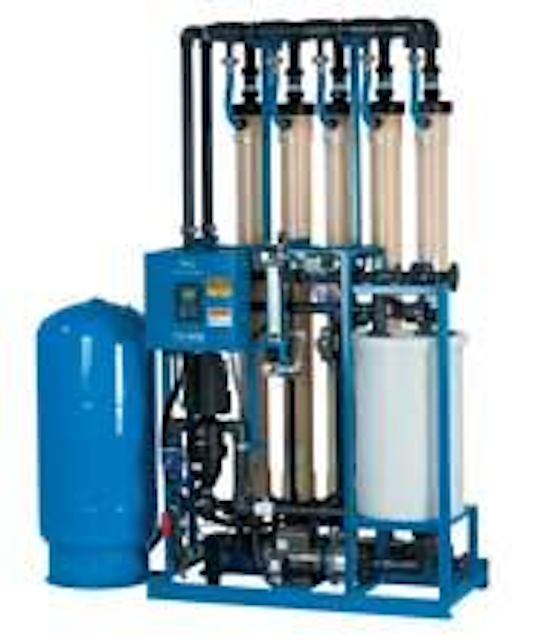 Click here to enlarge image
The Flo-Pak® Municipal-Pac® prepackaged pump system is engineered for clean water municipal applications, including potable water boosters, raw water intakes and tank fills, in underground capsules as well as above ground units. Its installation cost is reduced by up to 35% over field construction, while its customized speed pump controls assure optimum energy consumption. System designs accommodate flows from 100 gpm to over 14,000 gpm and pressures up to 300 psi.
Patterson Pump Co.
Toccoa, GA
Tel: 706-886-2101
Web: www.pattersonpump.com