NEW PRODUCTS
Larox Flowsys has developed a new line of dosing pumps that accurately dose lime slurry to the process, without the need for flow meters.
Mar 1st, 2007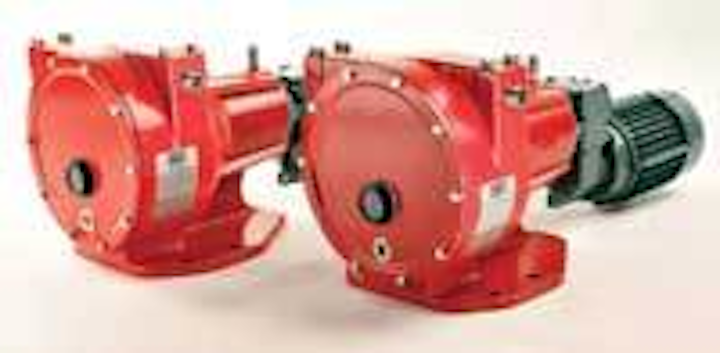 Dosing pumps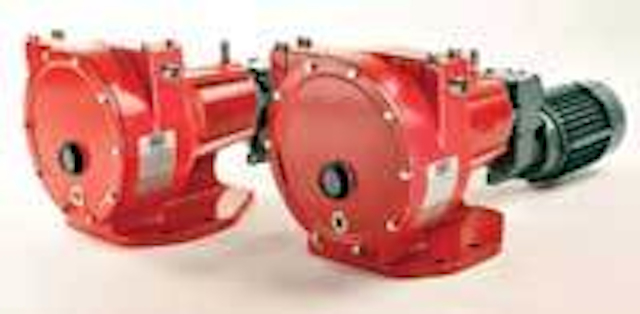 Click here to enlarge image
Larox Flowsys has developed a new line of dosing pumps that accurately dose lime slurry to the process, without the need for flow meters. With the Larox LPP-D peristaltic pumps users receive an exact flow every revolution of the pump. So by speeding up or slowing down the pump they will know the exact flow rate delivered to the process without a flow meter. The pump is available in ½" (0 - 2.6 gpm), ¾" (0 - 4.4 gpm), and 1" (0 - 8.8 gpm).
Larox Flowsys Inc.
Linthicum, MD
Tel: 888-356-9797
Web: www.larox.us
Asset management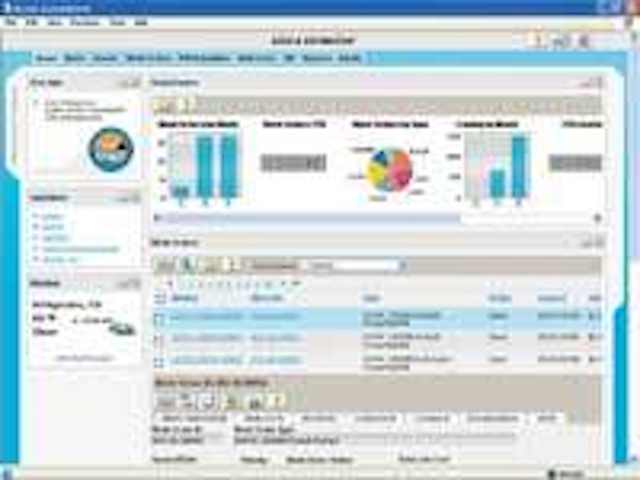 Click here to enlarge image
Accela Automation is a Web-based application that allows agencies to track and manage assets, providing an automated solution for costing, inventory, maintenance, and inspections. The application can manage an agency's entire assets - fleet, street, water, wastewater, plant and facilities, sewer, and more. The system can track assets such as hydrants, valves, water mains, meters, and backflow devices, as well as sewer network systems including pipes, pump stations, manholes, and more.
Accela Automation
San Ramon, CA
Tel: 888-722-2352
Web: www.accela.com
Map making software
Avenza Systems has released MAPublisher 7.2 for Adobe Illustrator CS and CS2. The map-making software is used to produce cartographic-quality maps from GIS data. The new version of the software features enhanced MAP Indexing, improved image registration, and enhanced grids and graticules, plus various other user interface enhancements and performance improvements to improve usability. Avenza also offers MAPublisher 5.0 for FreeHand - a suite of Xtras that adds mapmaking functionality to Macromedia Freehand 10 and MX.
Avenza Systems Inc.
Toronto, ON
Tel: 416-487-5116
Web: www.avenza.com
Hydraulic bulk bag conditioner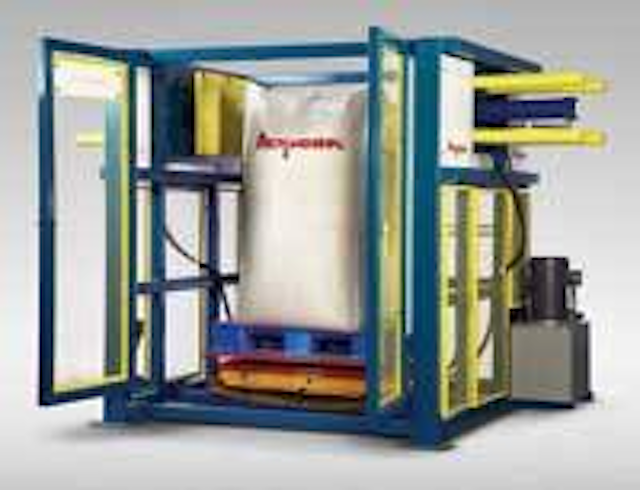 Click here to enlarge image
A new Hydraulic Bulk Bag Conditioner from Flexicon loosens bulk solid material that has solidified during storage and shipment, enabling bulk bag unloaders to discharge it through bag spouts. The conditioner features two hydraulic rams with specially contoured end plates to press opposing sides of bulk bags. An optional hydraulically actuated, variable-height turntable allows in-frame bag rotation and conditioning of bulk bags at varying heights.
Flexicon Corp.
Bethlehem, PA
Tel: 888-353-9426
Web: www.flexicon.com
Oxygenation system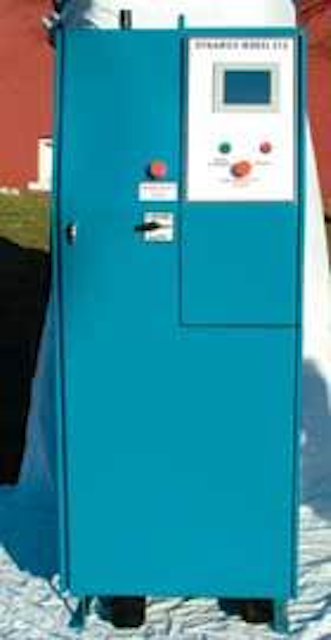 Click here to enlarge image
IMECO-USA has introduced the DynamOx Oxygenation System for advanced water and wastewater treatment applications. The system is designed to inject dissolved oxygen into water and wastewater. The system is a compact, self contained, fully automated unit that dissolves large amounts of oxygen within a fluid, typically water, using oxygen from either industrial bottles, liquid tanks or from an oxygen generator. The oxygen is injected through a patented nozzle assembly where the oxygen is mechanically bonded to water molecules and then introduced into the primary or target treatment stream.
IMECO-USA
Ware, MA
Tel: 413-967-0188
Web: www.imeco-usa.com
Fixed network AMR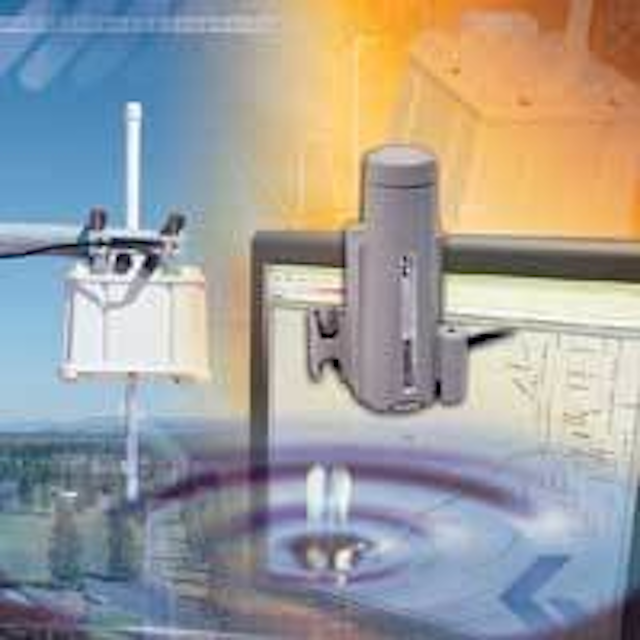 Click here to enlarge image
Itron's Water Fixed Network (WFN) can collect daily water meter readings or, through its data logging functionality, collect even more granular consumption data that can be used for resource management and conservation programs. The 200W Series remote and pit radio-based endpoints are the foundation for WFN and are compatible with water meters from all leading manufacturers. The 1-watt water endpoint is capable of two-way communications and transmits via the utility-dedicated 1.4 GHz radio signal to one or more collectors in the network.
Itron
Liberty Lake, WA
Web: www.itron.com
AMR field terminal unit
Click here to enlarge image
KP Electronics has introduced its new field terminal unit, FTU101R, which displays signal strength levels of MTUs, as measured by Mega-NetTM Repeaters. The new unit helps installers make sure a reliable level of communication exists between MTUs, network repeaters and the central control station. Using this feature, the installer can assure during the installation process the best quality of communication with the network, and prevent site revisits.
KP Electronics Inc.
North Wales, PA
Tel: 888-542-7460
Web: www.kpelectronics.com
Energy management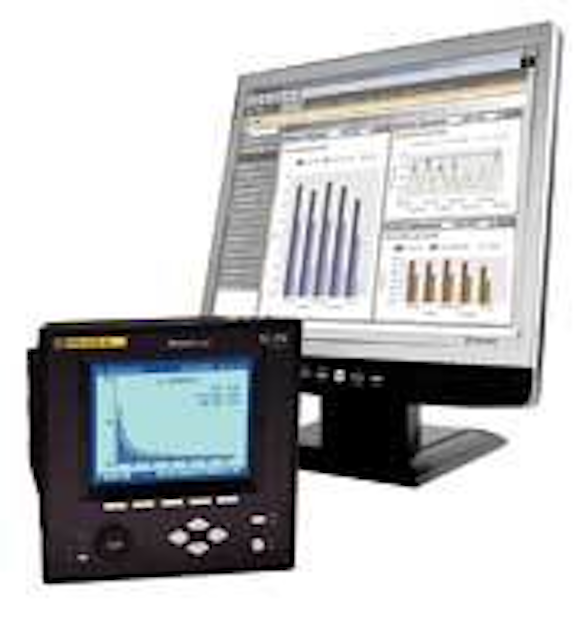 Click here to enlarge image
Schneider Electric is expanding its Square D® PowerLogic® energy and power management products in the United States to include ION® enterprise energy management products and solutions. As part of the PowerLogic family, ION hardware products now carry the Square D brand and PowerLogic names. Available through authorized Square D distribution channels immediately, ION products provide tools to help businesses control the cost, quality and reliability of their power.
Schneider Electric
Palatine, IL
Tel: 847-397-2600
Web: www.us.schneider-electric.com
Alarm notification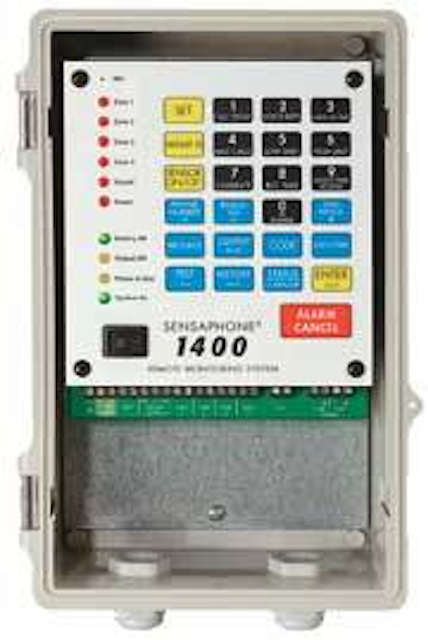 Click here to enlarge image
The Sensaphone 1400 remote monitoring and alarm notification system offers enhanced features, including battery backup, sealed NEMA-4 enclosure, analog 4-20 mA transducer support, relay output, test function, alarm history and more, and sells for less than $1,000.
Sensaphone
Aston, PA
Tel: 610-558-2700
Web: www.sensaphone.com
Arsenic removal
Severn Trent Services has introduced the A-FlexTM capital leasing and service agreement program, a flexible program specifically tailored to meet the arsenic removal needs of U.S. water treatment facilities. The program offers purchase or lease terms for the company's SORB 33® systems and accompanying Bayoxide® media fill, change-out, replacement and disposal services to meet client-specific needs.
Severn Trent Services
Fort Washington, PA
Tel: 714-305-6111
Web: www.severntrentservices.com
Pump monitoring
Siemens has introduced a new acoustic diagnostics system for preventive maintenance on oscillating positive-displacement pumps. The Sitrans DA400 acoustic diagnostic system continuously monitors pump status and detects even the smallest leaks on pump valves. The system is comprised of four acoustic sensors mounted on the pump and a diagnostics device connected to the sensor by up to 65 feet of cable. With continuous online monitoring, the ultrasonic acoustic sensors detect cavitation generated by the pump suction and discharge valves.
Siemens Energy & Automation Inc.
Alpharetta, GA
Web: www.sea.siemens.com
Blower package
Tuthill Vacuum & Blower Systems has introduced a new generation of blower packages. The PneuMax II is a pre-assembled integral packaged system perfect for wastewater applications. The package comes with a powder-coated noise enclosure and provides quiet operation from 70-85 dBA (85 dBA maximum free field). Features include an automatic belt tensioning with visual tension indicator, easy access doors, front mounted gauges, power ventilation system, and lubrication access at the front door.
Tuthill Vacuum & Blower Systems
Springfield, MO
Tel: 800-825-6937
Web: http://vacuum.tuthill.com
Refrigerated autosamplers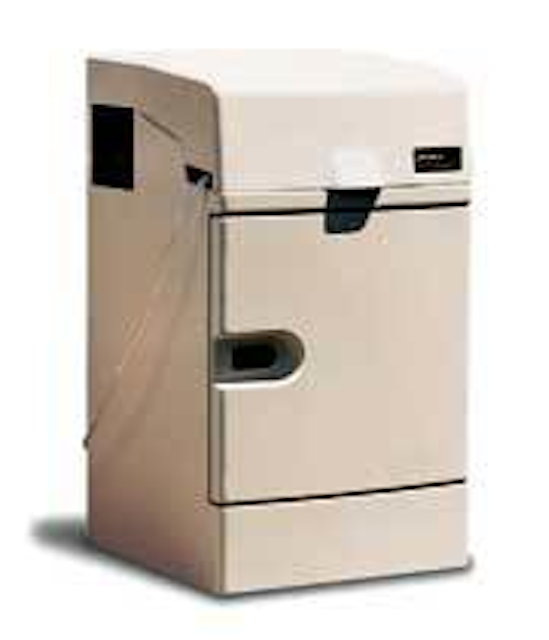 Click here to enlarge image
Sigma All Weather Refrigerated Autosamplers can be ordered from the Hach Company web site. A patented design locates the sampler compressor at the top of the unit to minimize corrosion and keep heat away from the refrigeration unit. A sealed controller unit and thicker insulation assure efficient, low-maintenance operation and greater temperature stability in environments ranging from -40°F to 120° F, without a secondary enclosure.
Hach Co.
Loveland, CO Tel: 800-227-4224 Web: www.hach.com
Remote monitors
Sensaphone is upgrading its line of remote monitors and alarm notification systems by replacing its most popular unit with a new, more advanced system for the same price. The new Sensaphone 400 comes equipped with enhanced features including customizable voice messaging; programmable relay output; a phone line seizure feature; and a diagnostic test function. It is replacing the Sensaphone 1104.
Sensaphone
Aston, PA
Tel: 877-373-2700 Web: www.sensaphone.com
Disc filter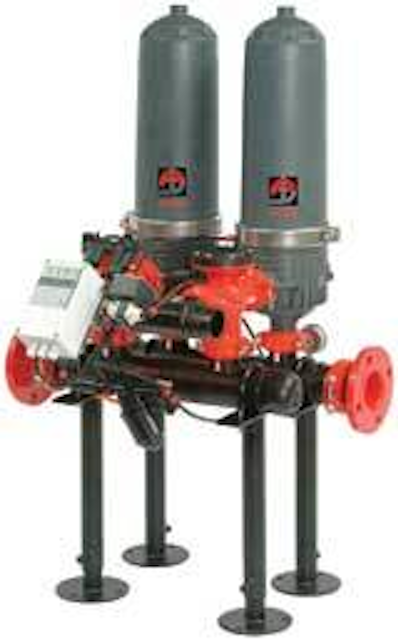 Click here to enlarge image
Amiad Filtration Systems offers the new Automatic Disc Filter (ADF). The ADF is an automatic, self-cleaning, plastic disc filter. It can be configured to meet any flow requirement and to handle various water qualities. Water enters through an inlet pipe at the bottom of the filter housing.
Amiad Filtration Systems
Oxnard, CA
Tel: 800-969-4055
Web: www.amiadusa.com
Wastewater treatment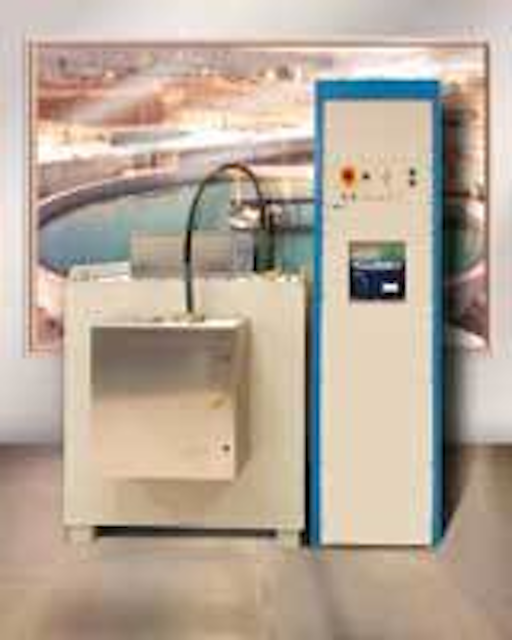 Click here to enlarge image
A PEF (pulsed electric field) wastewater treatment system that accelerates pre-digestion and results in up to 80% less solid waste output is being introduced by Diversified Technologies. Literature is available upon request. The company's system destroys cell membranes by applying 1 to 20 microsecond, 35-50 kV/cm high voltage pulses at frequencies up to 2 KHz across the wastewater stream.
Diversified Technologies Inc.
Bedford, MA
Tel: 275-9444
Web: www.divtecs.com
Automatic meter reading
Itron has announced a new OEM (Original Equipment Manufacturer) Distribution Agreement with Trilliant Networks (formerly NERTEC) that enables Itron to augment the Sentinel meter product line with Trilliant's cellular device technology. Use of the cellular solution will permit more complex networks.
Itron Inc.
Spokane, WA
Web: www.itron.com