New Products
The PROPAK system brings together GE Water's high-quality and reliable ultrafiltration (UF) and reverse osmosis (RO) technologies.
Mar 1st, 2010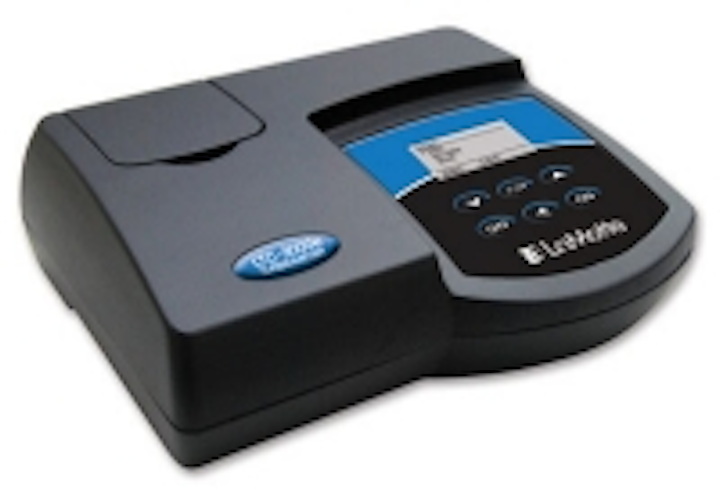 UF, RO system
The PROPAK system brings together GE Water's high-quality and reliable ultrafiltration (UF) and reverse osmosis (RO) technologies. Available in 100, 200 and 300 gallons per minute systems, the system uses ZeeWeed 1500 pressurized UF modules and the PRO Series RO system to provide high-quality product water, even with variable raw water quality. Its singleskid design with one control system offers a 35 percent smaller footprint when compared to separate UF and RO skids. It is ideal for high variability surface water treatment, boiler feedwater, process water make-up and water reuse applications.
GE Water & Process Technologies
Trevose, PA
215-355-3300
www.gewater.com
SWRO membrane elements
Dow Water & Process Solutions offers four new DOW™ FILMTEC™ elements for seawater treatment. All feature an active membrane area of 440 square feet and utilize the iLEC™ (interlocking end caps) technology to reduce system operating costs and the risk of oring leaks that can cause poor water quality.
Dow Water & Process Solutions
www.dowwatersolutions.com
Membrane bioreactor
The Aqua-Aerobic® MBR Membrane Bioreactor is a unique time-managed, sequential aeration process promoting biological nutrient removal in a simplified unit process. The integration of PURON™ submerged membranes provides direct filtration of high-level MLSS.
Aqua-Aerobic Systems Inc.
www.aqua-aerobic.com
Membrane bioreactor plants
The PURON® PLUS MBR Packaged System from Koch Membrane Systems is a skid-mounted packaged plant that provides customers with a full scope of supply from prescreening and biological treatment through to the final membrane clarification step. The plants are available with capacities ranging from 5,000 to 100,000 GPD and feature PURON MBR membrane modules.
Koch Membrane Systems, Inc.
Wilmington, MA
888-677-5624
www.kochmembrane.com
Membrane cleaning
International Products Corporation's Micro-90® is a concentrated cleaning solution used to clean industrial filter membranes. It is a mild, yet powerful, multipurpose, alkaline cleaning concentrate that contains ionic and nonionic ingredients, which combine to produce a variety of cleaning actions. It lifts, disperses, emulsifies, sequesters, suspends, and decomposes soils, then rinses them away leaving the surface absolutely clean. Target soils include oil, grease, wax, tar, flux, particulates, hard water stains, and biological debris.
International Products Corporation
Burlington, NJ
609-386-8770
www.ipcol.com
Ultrafiltration modules
Ultrafiltration specialist inge watertechnologies AG offers the new dizzer XL 0.9 MB 60 module featuring a 60 m2 membrane surface area. This module is ideal as pretreatment for seawater desalination, as well as for deployment in large-scale facilities used to treat drinking water, process water and wastewater.
inge watertechnologies AG
Greifenberg, Germany
+49 (0)8192 997-700
www.inge.ag
High strength MBR
The BioBarrier® HSMBR® (High Strength Membrane Bioreactor) is suited for use in clustered subdivisions and commercial developments for water reuse applications, including surface irrigation. The pre-engineered modules ship installation-ready and fit into both new and existing tank configurations for applications of flows between 1,500 and 9,000+ gallons per day. The system features flat-sheet membranes that use micro-sized pores for physical separation of solids from the wastewater. The system's unique operation sequence requires no complicated backwash functionality and is completely automated using an advanced control strategy.
Bio-Microbics Inc.
800-753- 3278
www.biomicrobics.com
DBP, TOC reduction
The High Rate MIEX® System uses an advanced ion exchange process for the removal contaminants from water and wastewater streams. The system features a small footprint, very low waste volumes and resistance to chromatographic peaking. The resin used in the process has a magnetic property that allows the resin beads to be retained in a fluidized bed at high hydraulic loading rates. It can be used as a stand-alone treatment process or in combination with other processes, such as a pretreatment step to membranes and coagulation/sedimentation.
Orica Watercare
Watkins, CO
877-414-6439
www.miexresin.com
RO system design software
IMSDesign2010 is the latest version of Hydranautics' projection software that allows the user to accurately design an RO system using the latest in Hydranautics membrane technology. The latest version includes improved Temperature Correction Factor for more accurate performance projections of seawater membranes at low temperatures; an ability to correlate Flux Decline & Fouling Factors; more stable turbo booster calculations; and the ability to model an interstage turbo and interstage booster pump in series.
Hydranautics, A Nitto Denko Company
Oceanside, CA
760-901-2500
www.membranes.com
EDI module with membrane stage
Septron Bio-Safe from Christ is an electrodeionization module with an integrated membrane stage. It is based on spiral-wound technology and has an additional membrane stage for removal of particles and bacteria. The module is available in a cold-water version and a one that can be sanitized with hot water. Both are available in various sizes with outputs of 500 to 3,000 L/h. The combination of this module with a preceding reverse osmosis stage is able to produce Highly Purified Water (HPW) with bacterial counts of ≤ 10 CFU/100 mL — without additional ultrafiltration. The module can be retrofitted quickly and easily on existing Osmotron systems.
Christ Water Technology Group
Aesch, Switzerland
www.christwater.com
Modular desalination system
An advanced, modular desalination and water purification system — originally designed for the US Military and disaster relief — is now available for municipalities, industrial customers and other users. Global Water Group's system combines desalination using reverse osmosis (RO) technology with a second modular unit that employs the company's proprietary LS3 process for fresh water purification.
Global Water Group
Dallas, TX 214-678-9866
www.globalwater.com
Screening system
Duperon® Perforated Plate technology tackles the source of ultrascreening problems such as blinding, stapling, clogging, extruding and leaking by employing the cleaning power of the Hydropression™ and the durability of FlexLink™ technology. The system provides screening for delicate membrane systems and other industry processes that need to be protected from oversized contaminants.
Duperon
Saginaw, MI
800-383-8479
www.duperon.com
Membrane bioreactor
WesTech offers the ClearLogic™ Membrane Bioreactor (MBR) featuring the new Alfa Laval Hollow Sheet™ Membrane Technology. Advantages of the new MBR system include Ultra-low Transmembrane Pressure and even flux over the entirety of the flat plate membranes. The system offers simple operation; lower TMP means fewer components, decreased maintenance, and fewer cleaning cycles. Ultrasonically welded membranes allow for full backflush capabilities. The company offers complete MBR systems, from turn-key plants to existing plant retrofits.
WesTech Engineering Inc
Salt Lake City, UT
801-265-1000
www.westech-inc.com
More Membranes Articles