The Future of Intelligent Metering for Industrial and Municipal Users
As metering technology evolves toward more specificity in terms of time–of–use detail, it offers both industries and municipalities an opportunity to manage consumption and resources more efficiently.
Dec 1st, 2007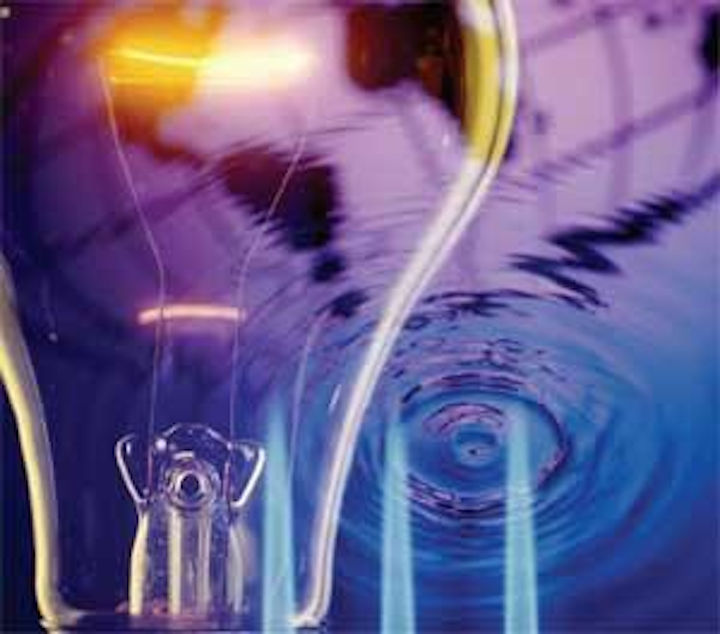 As metering technology evolves toward more specificity in terms of time–of–use detail, it offers both industries and municipalities an opportunity to manage consumption and resources more efficiently.
By Marcel Regnier
Global water utilities are recognizing how Advanced Metering Infrastructure (AMI) can add value to their organizations: from more efficient network analysis thanks to fully accurate capabilities of meter data collection and management to the optimization of investment decisions and better customer service management. AMI systems provide utilities with a more complete picture of current energy and resource use, allowing for greater efficiencies in reads and improved customer service. With a more analytic structure to their technologies, utilities with AMI infrastructures enable leak detection and can provide a convergence of new technologies.
Why AMI?
As the global utility market continues to change and grow, utilities must stay in front of this growing technology. An investment in AMI can allow utilities to meet the challenges around customer service and meter data collection and management. AMI's open standard functionality helps ensure investments continue to deliver for both utilities and their customers.
AMI systems enable utilities to receive interval data, whereby providing two–way communication. This leads to remote global network management, as well as detections for tampering and leakage. These systems provide customers with the empowerment to better manage their own water use, leading to increases in conservation and awareness. Reductions in pumping costs and increases in advanced leak detection and distribution system reliability can provide substantial raises to overall profitability and efficiencies. Utilities mindful of these benefits are looking to a more "intelligent metering" system in the form of AMI.
AMI vs. AMR
To make a decision on which solution is best, global utilities must recognize the differences between the two systems to determine which solution best fits their model.
AMI solutions provide utilities the ability to collect timely and granular data (indicating a finer level of statistical detail that allows for more focused analysis) from all meter customers remotely and automatically, and then apply that data to improve reliability and efficiency, expand customer choices, and create new rates and programs. These solutions also offer water utilities similar functionality with interval data collection to build customer load profiles to define who's using how much and when.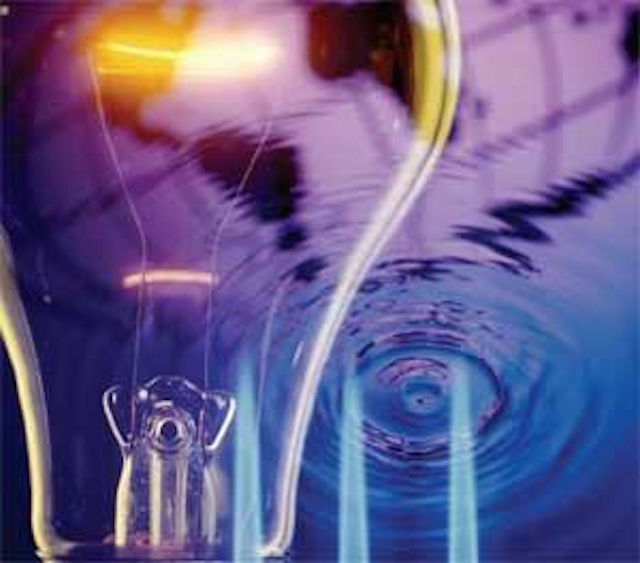 Click here to enlarge image
Traditional AMR sytems provide utilities with the ability to collect monthly billing data from meters remotely and automatically via several different communications media including wireless, power line carrier, telephone, etc. These systems offer utilities lowered meter reading costs, elimination of customer premise intrusions, increased read accuracy and reduced cost through automation.
Industrial Metering
In the industrial meter market, many organizations are beginning to look to AMI solutions for their meter data collection and management. Primary reasons behind this transition include the need for a more open communications system, improved reliability and to help better manage water resources. Industrial organizations using AMI solutions will be able to leverage analytic technology for two–way communication to each meter. This allows for multiple–channel interval data collection and takes into account an integrated mass market demand response. In short, AMI solutions provide a built–in communication pathway enabling an extensive analytic functionality to allow industries to better track, manage and optimize their consumption of resources.
International Perspectives
Water utilities throughout the world encounter challenges ranging from deregulation issues to the need to build a "culture of conservation". Utilities in markets such as Australia and Europe recognize the value in improved functionality with interval data collection, primarily in the benefits of increased knowledge on the part of the utility as well as improved customer service efforts. In these areas, conservation issues are critical as water utilities must manage concerns such as high prices, as well as constraints to resource supplies and capacity. These challenges provide water utilities with the opportunity to look to the next wave of meter data collection and management, in the form of AMI. From a demographic perspective, international utilities are constantly faced with the need to consider population usage and trends, changing regulatory issues, energy provider changes and challenges that require a more open system.
Conclusion
Today's water utility industry is becoming more and more global. With open systems like AMI, the global water market must consider these solutions as they consider implementing new ways of meter data collection and management.
---

Author's Note:
Marcel Regnier earned his degree from France's Ecole Nationale Supérieure d'Arts et Métiers (L'ENSAM). Beginning in 1981, he held various positions with Schlumberger including in research and development, as well as operations, for residential and industrial water metering sites in Macon and Haguenau, France. Since 2001, he's been the managing director of the Water & Heat Business Line for Actaris, which Spokane, Washington, USA–based Itron acquired in April 2007. Contact: www.actaris.com and www.itron.com