World News
A former radio frequency technician has been sentenced to a year in prison for tampering with water utility meters along the East Coast.
Jul 1st, 2017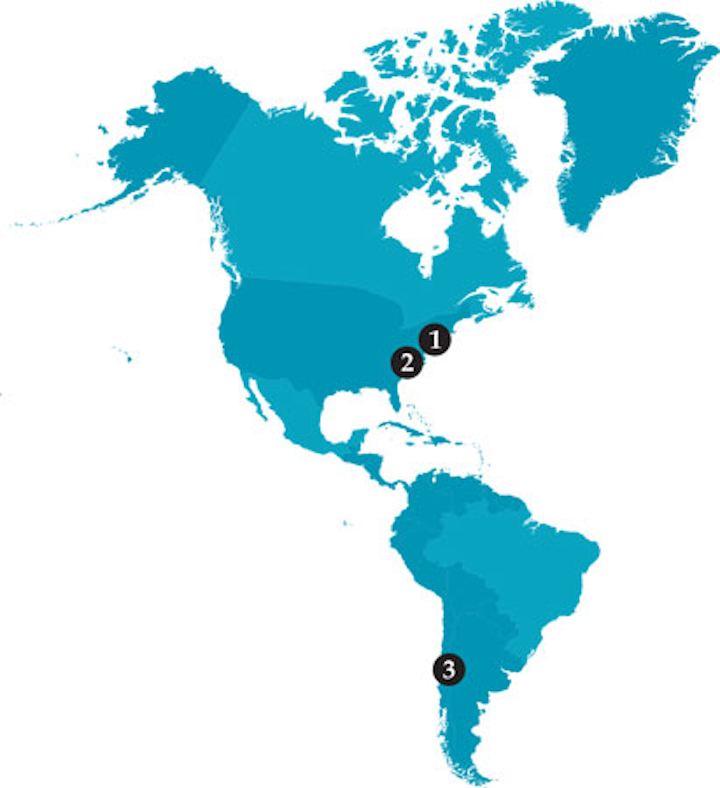 1 US: PHILADELPHIA
A former radio frequency technician has been sentenced to a year in prison for tampering with water utility meters along the East Coast. The technician was sentenced to two counts of unauthorised access to a protected computer and recklessly causing damage, according to local news outlets in Philadelphia. Adam Falanagan was previously employed by a company that made remote meter readers for utility systems. Upon his firing he used his knowledge of the systems' inner workings to wreak havoc on the systems.
2 US: WASHINGTON
The Environmental Protection Agency, Department of Army, and Army Corps of Engineers are proposing a rule to withdraw the Clean Water Rule and re-codify the regulatory text that existed prior to 2015 defining "waters of the United States". This action would, when finalised, provide certainty in the interim, pending a second rulemaking in which the agencies will engage in a substantive re-evaluation of the definition of "waters of the United States."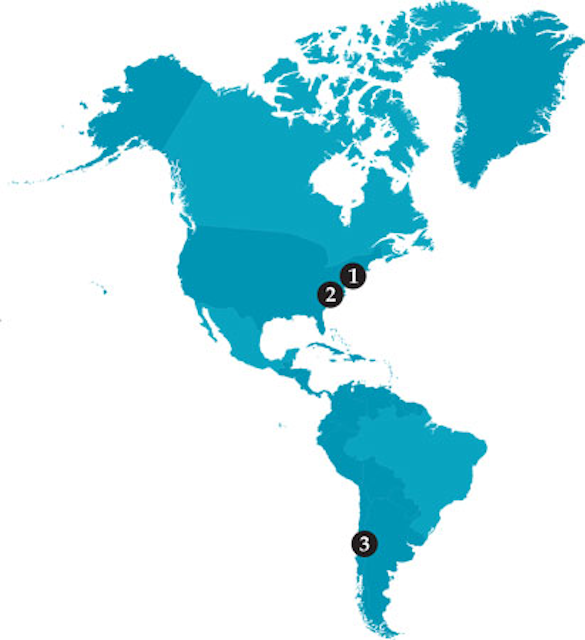 3 CHILE
One of Chile's largest water utilities, Essbio, will start using intelligent water meters from Danish company Kamstrup to help improve network efficiency. At present, a considerable amount of the drinking water running through Essbio's network is going undetected because the utility's current meters cannot measure water used at low flow rates. The smart water meters have been approved by Chile's metering and telecommunication standards organisations.
4 ISRAEL
Israel Chemicals Ltd (ICL) has agreed a sale for its 50 percent stake in desalination company IDE Technologies to a consortium of investors for $178 million. A sale accord has been agreed to a limited partnership, including Avshalom Felber, CEO of IDE Technologies and institutional bodies from Clal Insurance Company. It was in 2015 when IDE's two joint owners, ICL and the Delek Group partnered with investment bank UBS to help with the sale of the company in a bid to sell off non-core activities.
5 YEMEN
A runaway cholera epidemic is now killing one person nearly every hour in Yemen with thousands of lives at risk in coming months, according to international agency Oxfam. The cholera crisis comes on top of two years of brutal war which has decimated the health, water and sanitation systems, severely restricted the essential imports the country is dependent upon. Public water systems have been destroyed and starved of key items, such as chlorine and fuel, Oxfam said.
6 SINGAPORE
Singapore's fourth desalination plant, located at Marina East, will feature a sleek design and 20,000 square meter green roof to be used for community recreation. Announced at the groundbreaking ceremony, the 137,000 m3/day facility is being developed by Keppel Infrastructure for water agency PUB. The first of its kind in Singapore, the dual-mode desalination project will be able to treat both seawater and freshwater, depending on wet or dry conditions.
7 MALAYSIA
Taiwanese oil company Formosa Petrochemical Corporation has commissioned IDE Technologies to deliver a 105,000 m³/day seawater reverse osmosis desalination plant. FPCC has an urgent need to produce its own water supply after the government reduced water its rights from natural sources to support agriculture. The desalination plant will use IDE's boron removal system to reach the extremely low concentration level requirement of less than 0.01 ppm.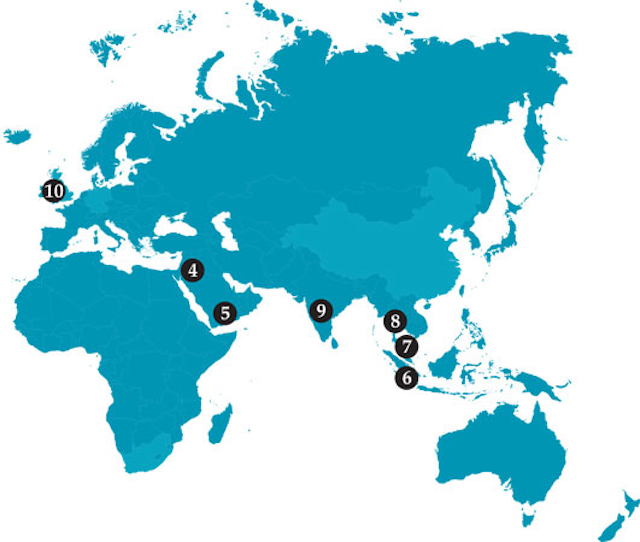 8 THAILAND
Local authorities have launched an investigation into why visitors were allowed near an open wastewater treatment pond at Charoen Pokphand Foods (CPF) premises in Bang Na district, Thailand. The Bangkok Post reported that five people died, forcing authorities to temporarily shut down the poultry-processing plant. Mongko Pruekwatanna, director general of the Industrial Works Department, told the press: "In principle, the pond should be covered at all times, but when officials reached it, the lid was at the bottom of the pond."
9 INDIA
Harsh Vardhan, union minister of earth sciences has said that India will be developing a desalination mission as water availability is set to drop by almost 50 percent per person, per year between 2001 to 2050. The Hinustan Times quoted Vardham as saying: "In deep south where the rivers have run dry desalination is a must." Data from the World Bank predicts that by 2020, at least 21 Indian cities will run their groundwater supplies dry.
10 UK
A new app has been developed to greatly reduce the risk of illegal water abstraction across London. Developed by Lanes Utilities, the app pinpoints 130,000 abstraction points across the Thames Water region and key neighbouring areas, providing a platform for water utilities to monitor and charge for abstraction in real time. Wastewater maintenance contractors abstract mains water needed for sewer and drainage system cleaning.
More Water & WasteWater International Current Issue Articles
More Water & WasteWater International Archives Issue Articles