World News
The Government of Yukon and City of Whitehorse announced funding of $2.8 million under the federal Gas Tax Fund for three wastewater projects in Whitehorse, Canada.
May 1st, 2017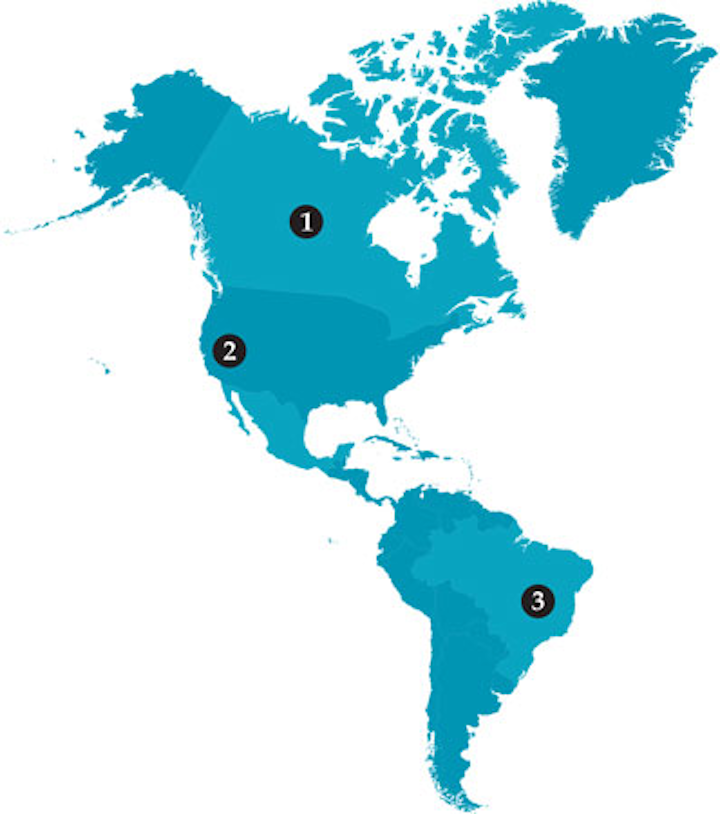 1) CANADA
The Government of Yukon and City of Whitehorse announced funding of $2.8 million under the federal Gas Tax Fund for three wastewater projects in Whitehorse, Canada. This is part of a wider investment of $180 billion in infrastructure over 12 years in areas such as public transit, green infrastructure and Canada's rural and northern communities. The funding for water will be used for a lift station, and storm sewer and pond projects.
2) US
Israeli company TaKaDu has signed its first contract in North America. Following a public tender, the Knoxville Utilities Board (KUB) signed a deal with TaKaDu and its distributor Matchpoint to reduce non-revenue water. KUB will use TaKaDu's cloud-based service to detect, analyse and manage network events and incidents such as leaks, bursts, faulty assets, telemetry and data issues.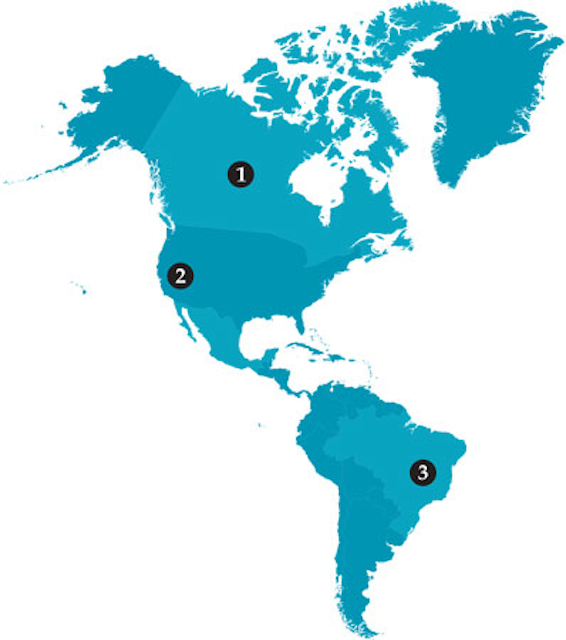 3) BRAZIL
Ahead of the World Water Forum next year, the World Water Council organised a stakeholder meeting in Brasilia and called for governments to focus on water issues. While the latest data shows that the global population using an improved drinking water source is up to 91%, from 76% in 1990, it's estimated that 25% of improved water sources are deemed as "essentially unsafe".
4) ISRAEL
Novel ultrafiltration (UF) membranes have been developed to improve the virus-removal process from treated municipal wastewater used in water-scarce cities. Together with the University of Illinois, researchers from Ben-Gurion University of Negev grafted a hydrogel coating onto a commercial UF membrane to repel noroviruses from approaching and passing through the membrane.
5) SAUDI ARABIA
Doosan Heavy Industries & Construction has secured a US$422 million contract to build a seawater reverse osmosis desalination plant in Shuaibah, Saudi Arabia for the Saline Water Conversion Corporation. It has been seven years since Doosan has secured new business in Saudi Arabia, having won the Yanbu phase 3 desalination deal in 2012, and the Ras Al-Khair project back in 2010.
6) ALGERIA
Canadian company Island Water Technologies (IWT) has installed a containerised wastewater treatment plant in Hassi Messaoud, Algeria that it says reduces up to 90% of operational energy costs compared to traditional technologies. The system will treat wastewater from 300 people at the remote work camp and will be monitored remotely by the IWT technical team based in Canada.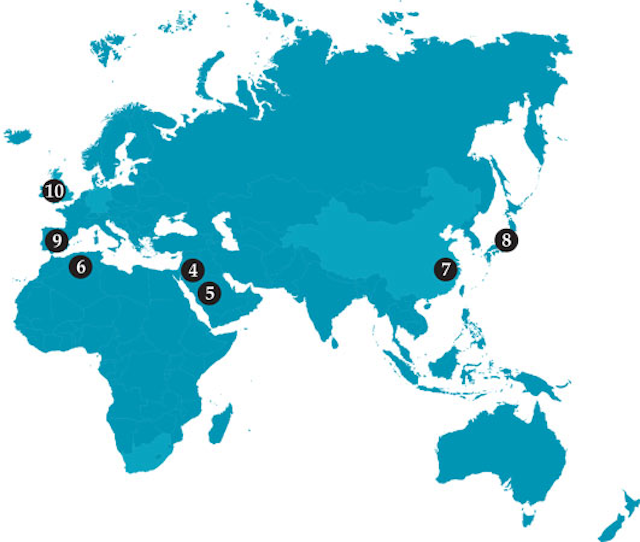 7) CHINA
The first of Norwegian firm Cambi's five thermal hydrolysis (THP) projects across China has been opened in Beijing.The XiaoHongMen wastewater treatment plant treats 600,000 m3/day in the Chaoyang District and will use the THP technology as part of a biogas development. This development is part of a string of projects Cambi secured across China at the end of 2014 to be developed in coming years.
8) JAPAN
Kurita Water Industries has released what it has called Japan's first continuous passing type one-step anaerobic ammonium oxidation (anammox) process. It was developed by modifying Kurita's original nitrogen removal system for wastewater treatment. Kurita said the process can be used for the treatment of high flow wastewater with low nitrogen concentration. Originally, the anammox bacteria were discovered by researchers at the Delft University of Technology in the Netherlands in 1990.
9) SPAIN
Spanish car company SEAT and water company Aqualia have partnered to produce a biofuel from wastewater. To obtain the biofuel, the process involves a physical decanting process in tanks to separate the water from the sludge, which is then converted into gas following a fermentation treatment. The companies claim the biofuel reduces CO2 emissions by 80% compared to petrol vehicles.
10) UK
British technology company Modern Water has finally broken a forward osmosis deadlock in China after winning a seawater desalination project for the Hangzhou Water Treatment Technology Development Center. The FO membranes will be used in a new 500 m3/day seawater desalination plant, to be built on Sijiao Island. The project is expected to be commissioned in early 2018.
More Water & WasteWater International Current Issue Articles
More Water & WasteWater International Archives Issue Articles