Membrane filtration system alleviates drought conditions
Roanoke taps its Crystal Spring water resource once again after a newly installed microfiltration membrane system began operating.
Oct 1st, 2002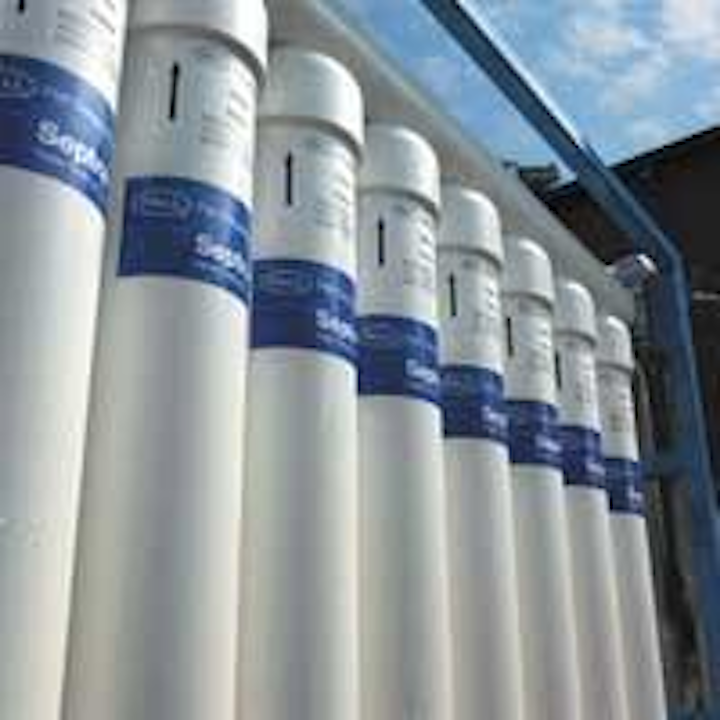 By Tom Wingfield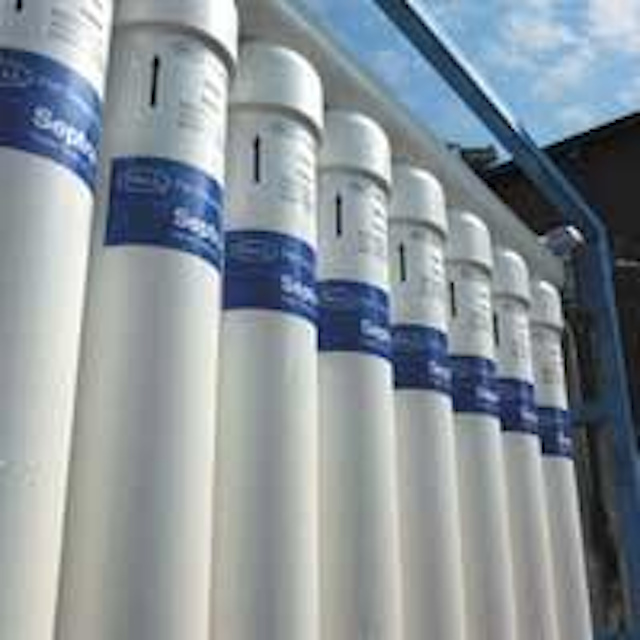 The Septra CB system removes Giardia and Cryptosporidium
Click here to enlarge image
Carvins Cove Reservoir fell 30% below its capacity - a record low level for the US city of Roanoke, Virginia. The government issued a drought warning and water conservation efforts were in place. The City of Roanoke's decision to install Pall Corporation's Septra® CB (Crypto Barrier) microfiltration membrane system to purify water from Crystal Spring, however, alleviated water shortages by providing an alternate water source for its 95,000 residents. The Septra CB membrane filtration system is designed to meet and exceed federally mandated standards for the high removal of Giardia and Cryptosporidium.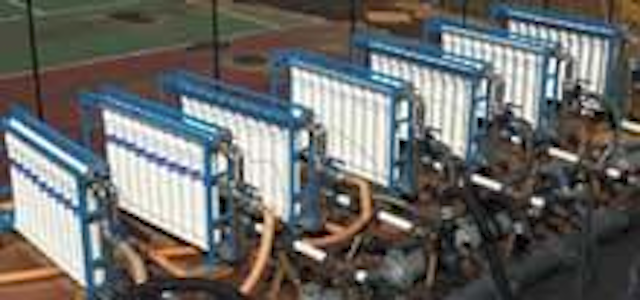 The Pall Septra CB filtration system was installed at the Crystal Springs pumping station in July 2002.
Click here to enlarge image
The Crystal Spring well source was designated as under the influence of surface water, and required membrane filters to meet the requirements of the Surface Water Treatment Rule (US). The installation of this filtration system during severe drought conditions provides Roanoke's citizens with three million gallons per day of clean, safe water that was previously unavailable. This system was leased to the city for US$ 250,000 for a three-month period. It is comprised of seven rack units each holding 10 Pall Septra CB filter modules. These membrane filters are disposable and will be changed as needed.
The Pall Septra CB filtration system was installed on top of the reservoir at the Crystal Springs pumping station in late July 2002. It started producing clean water for the community one week after installation. Maynard Jones, Project Manager and Engineer with Wiley & Wilson Inc. provided the fast track design and assisted in the procurement of the pump, piping, control valves and instrumentation for the system installation. The system design included obtaining approval from the Virginia Department of Health to construct and operate the system.
Crystal Spring has been out of service since May 2000 when revised federal regulations mandated that a new filtration plant be built to treat the historically clean water. Since that time, the spring has dumped approximately four million gallons of water daily into the Roanoke River, rather than into the city's water system. The expedited construction of a permanent water treatment plant for the Crystal Spring facility is scheduled for completion by October. The Pall membrane filtration system allowed the city to begin reusing the spring immediately.
Septra CB microfiltration membrane systems are designed to integrate with existing infrastructure or as new stand-alone water treatment facilities. Since it is an absolute barrier to cysts and oocycts, these systems can be used for groundwater under the influence of surface water and for surface water downstream of a sand filter.
A chemical laboratory performs monitoring of water quality and a state certified bacteriological laboratory. Chemical tests on samples (collected at the plant and the distribution system) are run daily, allowing plant operators to make appropriate adjustments in the treatment process. Bacteriological tests are also run daily to determine if the water is acceptable for consumption.
Author's note
Tom Wingfield is the vice president of marketing for Pall Water Processing, based in East Hills, New York, NY, USA. Visit the website http://www.pall.com/thefutureofwater for more information.