Product Review: Ion Exchange & Filtration Systems
Compiliation of products and news announcements focused on Ion Exchange & Filtration Systems
Nov 1st, 2012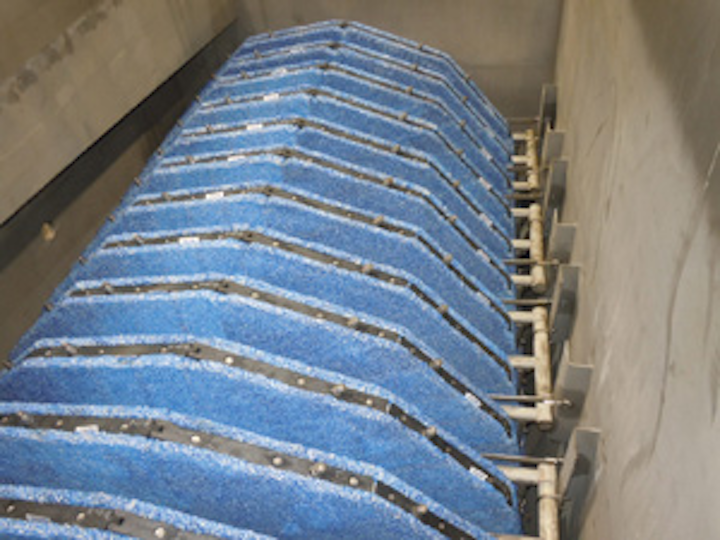 Microfiber Pile Cloth Media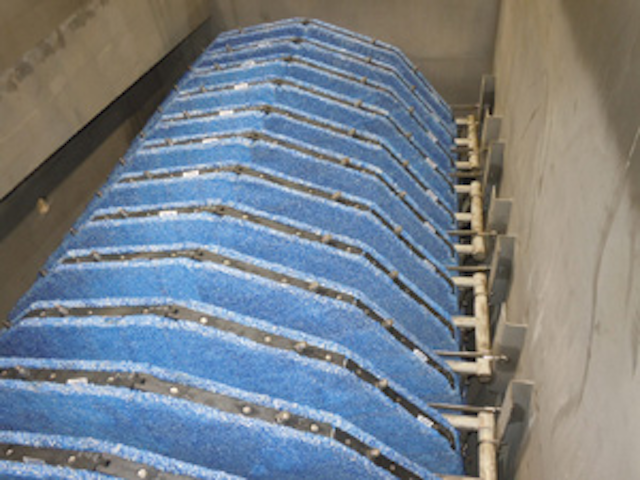 Aqua-Aerobic Systems's OptiFiber PES-14® Microfiber pile cloth filtration media is especially engineered to remove suspended solids, turbidity and fine particles up to 50% better than other filters or microscreens.
OptiFiber PES-14 Microfiber cloth media is ideal for fine polishing applications, proven to reduce total phosphorus to 0.1 mg/l or less. Its ability to maintain high filtrate quality, even during backwashing, provides assurance for meeting even the most stringent effluent requirements.
OptiFiber PES-14 Microfiber cloth media is designed for use with AquaDisk, Aqua MiniDisk and AquaDiamond filters for retrofits or new plant construction.
UF, MBR, RO and Electrodialysis Reversal services boosted by GE
GE announced that its new technologically advanced remote monitoring and diagnostics (RMD) services now are available to customers using GE's ultrafiltration (UF), membrane bioreactor (MBR), reverse osmosis (RO) and electrodialysis reversal (EDR) products.
GE said the RMD software measures critical process variables and helps detect and prevent problems by collecting data from GE water systems and presenting the data in easy-to-read graphs. Customers operating UF, MBR, RO and EDR facilities can archive plant data and receive important information on trends that assist operators to troubleshoot issues, run their facilities more efficiently, avoid operational interruptions and most importantly, reduce operational costs.
Customers have the option of choosing a monitor package with their RMD software that provides them with a GE process expert assigned to their site. The process expert will monitor the customer's site frequently using the new RMD software and will provide the customer with bi-weekly process reports to highlight plant performance and opportunities for optimization. www.ge.com
Sensor technology optimizes water filter backwash monitoring
Electro-Chemical Devices (ECD) said its Triton TR8 Turbidity Analyzer can optimize drinking water facility efficiency by monitoring turbidity in filter backwashing systems.
The analyzer operates over wide measurement range with output available in multiple units: 0.000 to 9999 FNU, or 0.00 to 3000 ppm, or 0.0 to 3.0 g/l, or 0 to 20%. The TR8 TA sensor features an error rate of less than 5% of reading with repeatability greater than 1% percent of reading.
Featuring a multi-path optical assembly, the first pathway is inside the sensor to a reference detector that compensates for changes in the LED light source caused by aging or other variables. The second pathway has a short path length through the sample, which is best for high concentration measurements. The third pathway has a longer path length, which is best for lower concentrations.
The Triton TR8 sensor electronics constantly adjusts suspended solids and turbidity signal readings versus the reference detector for superior measurement accuracy. A built-in digital filter helps to suppress potentially interfering signals while self-monitoring diagnostics assure high reliability. www.ecdi.com
Hybrid Deionization system
Pentair has launched its Hybrid Deionization (Hybrid DI) system with Pentair's CrossCharge technology, an electronic water purification system that the firm said offers the benefits of a reverse osmosis (RO) system and those of a water softener without requiring salt.
The new technology uses capacitive electrodes to remove hardness and purify water without employing salt. The core of the system is Voltea's patented "stack" configuration of electrodes combined with ion-selective membranes. The treatment sequence begins with the purification step.
This occurs as untreated water flows through the cell where ions are drawn through the membranes and absorbed in the charged electrodes, producing high quality treated water. The electrodes automatically regenerate when the system reverses its polarity. This drives the ions out of the electrodes and flushes them from the stack. The polarity is then reset to normal to start purification again.
The CrossCharge technology within Pentair's Hybrid DI system was developed through a partnership with the Dutch firm Voltea. The company has licensed the technology exclusively to Pentair in residential and light commercial applications for point-of-entry products.
Pentair said the technology continuously assesses the inlet and treated water quality, controls the power supplied to the stack, and adjusts operating cycles and system flows to continuously optimize performance. The controller includes self-diagnostics and auto clean cycles. It also features a full-color touch screen user interface with animated "User" displays that are intuitive for the everyday user/homeowner and interactive "Technical" screens for system.
Alok Maskara, president of Pentair's Residential Filtration business, said: "Since it treats water without salt, there is no net increase in discharged total dissolved solids. It also produces 90% less waste water than a conventional whole house reverse osmosis system."
Stainless Separator Filter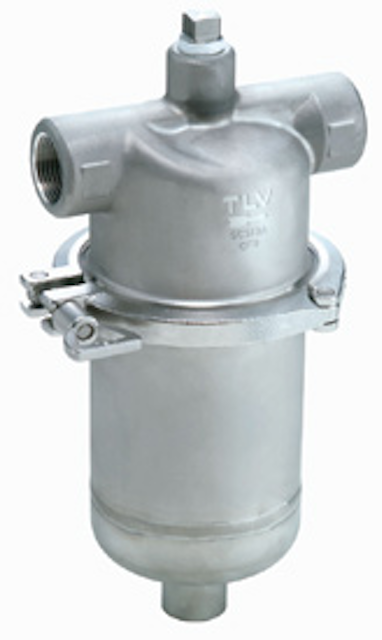 TLV has introduced the SF1, Stainless Steel Separator-Filter model, which is designed to improve heating efficiency and product quality by removing condensate and particulates such as dirt and scale. Typical uses include food processing, breweries, hospital sterilization, cosmetic, pharmaceutical, or chemical industries. The SF1 is available in 0.5, 2, & 5 micron sizes up to 2" NPT.
According to the manufacturer, the built-in cyclone separator's one piece design reduces installation space requirements. It also eliminates condensate, dirt, and scale before filtering; reducing load on filter; thus requiring less maintenance and reducing operating costs.
Five-layer sintered wire mesh filter facilitates the cleaning process by trapping dirt on the outside surface. In-line backwash cleaning function significantly reduces the need for replacement filter elements or the need to disassemble for cleaning. Furthermore, the body is made from CF8 stainless steel and the filter is made of 304/316 stainless steel for excellent strength and corrosion resistance.