pHasing Out Unscrupulous Wastewater Disposal
Despite the UK construction industry's improved environmental efforts, the treatment and disposal of water associated with concreting activities is one area where best practice remains largely overlooked.
Sep 1st, 2010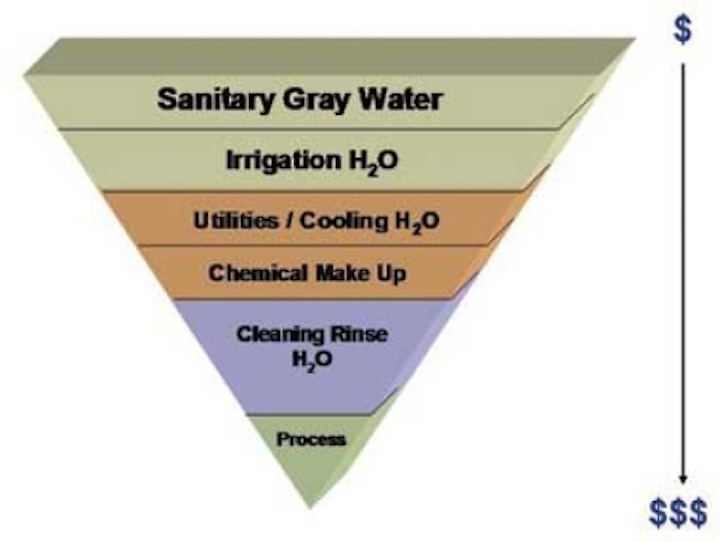 Despite the UK construction industry's improved environmental efforts, the treatment and disposal of water associated with concreting activities is one area where best practice remains largely overlooked. High pH washwater can potentially have a devastating impact if discharged to the environment, as Dr Richard Coulton explains.
Most contractors diligently settle out the solids from waste water generated by concreting activities. However, it is a common misconception that because the water 'looks clean', it can simply be released into the environment. Unfortunately, this is not the case.
The pH of concrete washwater is incredibly high - typically 12 to 13.5 on a scale which runs from zero (very acidic) to 14 (highly alkaline). The water is extremely corrosive, highly toxic to fish and other aquatic wildlife and, with prolonged skin contact, capable of causing second degree burns. The only commonly-used commodity with a higher pH is domestic oven cleaner. Therefore, high pH water's potential to cause environmental harm is often overlooked or misunderstood.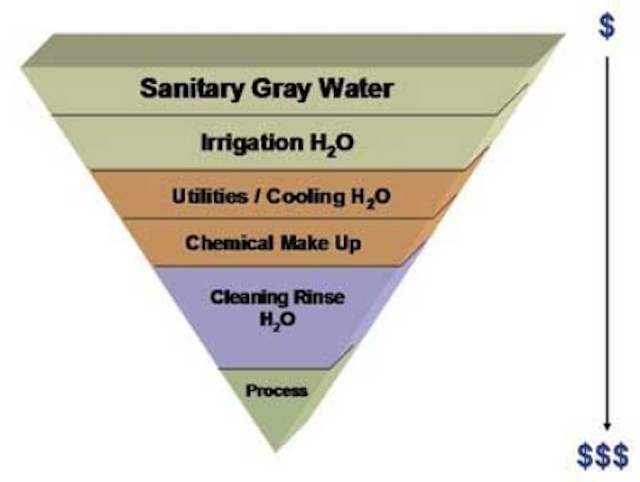 Steady does it: trucks reverse up to the RCW and wash off the concrete delivery chute directly into the front end of the RCW unit
In a limp attempt to deal with truck mixer washout, many contractors resort to polyethylene-lined skips. In the UK, under the Pollution Prevention Guidelines 5 (PPG5), it is no longer legal to dispose of liquid waste to landfill. The high pH washwater generated from such activities should therefore be transferred to a licensed waste management facility for further treatment and disposal. Instead, on a lot of sites, the high pH water is simply lost by storing it in a layer of gravel placed in the bottom of the skip or inadvertently released into the environment as a result of leakage from the skip or water spillage when loading the skip and transporting it off site.
A recent Environmental Audit on a large commercial building project revealed that washing truck mixer discharge chutes alone generates about 20 litres of high pH washwater and up to five litres of waste concrete per truck. Over the entire construction phase of the project this amounted to 75m3 of potentially environmentally-damaging washwater.
Yet dilution is definitely not the solution to pollution from concrete washwater. Unfortunately, pH is a logarithmic scale and so the release of even a small quantity of concrete washwater can significantly increase the pH of a receiving watercourse.
For example, the release of 75m3 of pH 13 washwater would theoretically raise the pH of 750,000m3 of neutral river water to pH 9 — the limit commonly adopted for discharge to the environment.
This is equivalent to polluting 300 Olympic-sized swimming pools. Consequently, the uncontrolled release of even a small quantity of high pH washwater can have a devastating effect on the environment.
In one case, kills in excess of 3,500 fish were reported as a result of the release of relatively small volumes of cement and, in another, a fine of £35,000 was imposed on the release of high pH water from small scale grouting operations.
With the UK's construction sector becoming increasingly competitive, companies have to adapt and respond by taking steps to distinguish themselves from their competitors. Failing to address the issue of concrete washwater could have significant ramifications from a commercial perspective, not to mention the environmental consequences.
Case study - putting theory into practice
Construction work is currently underway on a multi-million pound project to build a new wing manufacturing unit at Airbus Operation UK's Factory site in Flintshire, North Wales. The facility is seen as pivotal in the development of the UK aviation industry. Morgan Sindall, the principal contractor on the project, was tasked with undertaking the construction of a 52,000m2 manufacturing unit.
Structurally, the facility will comprise a steel frame structure in a three bay configuration. To support this vast structure, highly-complex machine bases and concrete floors supported by 8,000 piles have been designed and installed.
The North Factory construction site has high-level groundwater issues and is within a permitted site regulated by the UK's Environment Agency, therefore allowing high pH water to seep into the ground would pollute the groundwater system. With an average of 60 deliveries of concrete per day and over 53,000m3 of concrete required, there was a considerable volume of concrete washwater that had to be dealt with on site.
From the outset of conceptual design, environmental characteristics of the building and the use of best practice were included within the client's brief.
As an example, it was apparent that the usual construction site practice of using plastic-lined skips for crude concrete washout facilities was inadequate and that an alternative solution was required. For a project of this size, the number of skips required would also have implications in terms of available space on-site.
Solution
Following research into the different solutions to treat concrete washwater currently available on the market, the project team opted for the Siltbuster RCW - Roadside Concrete Washwater Treatment system — a system designed specifically to treat high pH concrete and washwater from concrete truck chutes.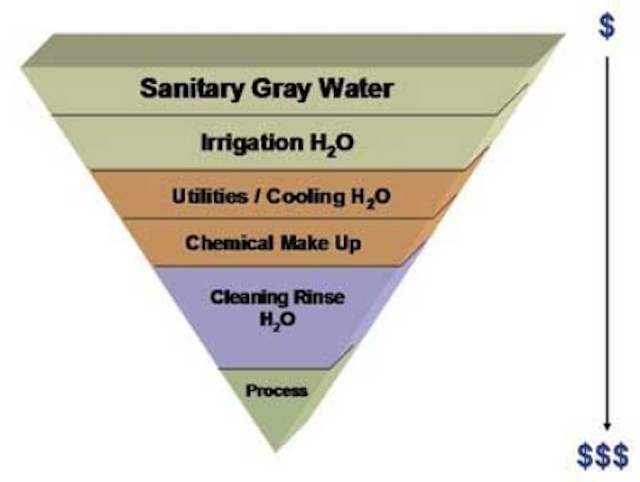 Recycling: concrete solids are captured in the bags, crushed and then reincorporated into the project as fill material for beneath hard standings, car parks and pathways.
The first Siltbuster RCW unit was introduced to the North Factory site in March 2009. Two more were soon in place to control and treat washwater generated on-site and a further two more made available for use when required during larger concrete pours. An average of 60 concrete trucks deliver material to the site each day but during the pouring of the machine bases this peaked at 283 concrete trucks over the course of just one weekend, which necessitated the use of four RCW units.
Treatment of the washwater is a straightforward operation. When the concrete has been offloaded, each truck reverses up to the RCW and washes off the truck chutes directly into the front end of the RCW unit which contains two de-watering bags. The concrete solids are captured in the bags, which are porous, so the water filters through into the main treatment unit. Once the water has reached a preset level, it is then treated using an automated process whereby carbon dioxide (CO2) is pumped into the water, adjusting its pH level from highly alkaline (circa. pH 13) to neutral (circa. pH 6 - 8) and any precipitated solids are then removed. This means that the water is then fit for discharge or re-use.
Once full, the dewatering bags are removed and the solid contents are transferred to an on-site crusher. The material is then reincorporated into the project across a number of applications such as fill material for beneath hard standings, car parks and pathways.
Project achievements
By using the RCW, the project has been able to:
• Treat all concrete washwater produced on site, some 177,000 litres in total.

• Capture and reincorporate 192m3 of concrete into permanent works on-site via the RCW and on-site crushing, thus avoiding expensive off-site processing costs.

• Avoid costly off-site treatment of large volumes of water by treating it on-site.

• Avoid the discharge of high alkaline cementitious waste water polluting the ground.
Iona Hughes, waste manager for ASH Waste Services, one of the supply chain companies involved, says the system enabled the project to treat large quantities of concrete washwater, using minimal labour and manual handling.
The concreting works on the North Factory project are scheduled for completion by December 2010, with the building being handed over to Airbus UK for final completion of the manufacturing installation.
Facing the challenge
The scale and complexity of managing concrete washwater should not be underestimated: some 22.5 million m3 of concrete is produced in the UK every year on average, which equates to some 3.7 million truck loads and 3.7 million potential pollution events.
What's more, the problem is not just limited to the washwater from cleaning equipment and bleed water from concrete pours: it also relates to hydro-demolition, concrete cutting/drilling, seepage through crushed concrete - plus other recycled fill materials such as steelmaking slag - and run-off from lime stabilisation operations.
With the construction industry actively promoting environmental improvement and the re-use of reclaimed materials such as crushed concrete, surely the time is right for the industry to face this challenge head on and recognise that commercial profit and environmental best practice go hand in hand.
Author's note.Dr Richard Coulton is managing director of Siltbuster and sister company, Siltbuster Process Solutions (formerly Unipure Europe). Richard has over 25 years of technical and project management experience in the environmental engineering and has published numerous papers.
More Water & WasteWater International Current Issue Articles
More Water & WasteWater International Archives Issue Articles