Water Cleaning Project Cold as Ice
Replacing ageing water mains is something water companies do on a day-to-day basis and most have it down to a fine art.
Mar 1st, 2010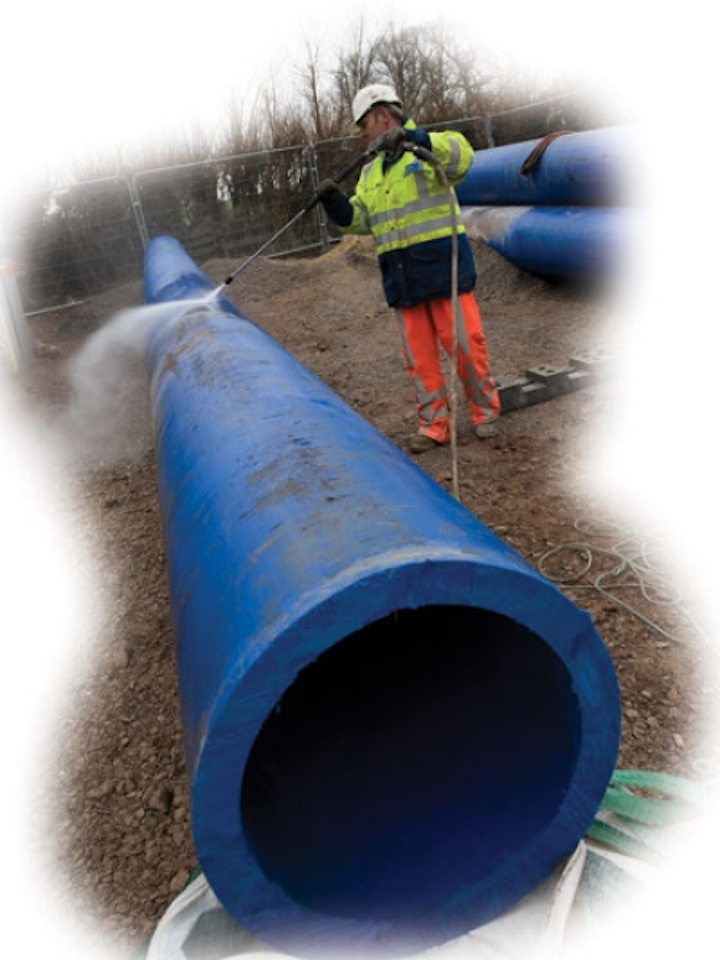 A multimillion pound UK scheme has set out to modernise an ageing water system using an innovative ice pigging process. Project manager Davin Eversett explains how the technique set out to solve a water discolouring problem.
Replacing ageing water mains is something water companies do on a day-to-day basis and most have it down to a fine art. But when UK-based Wessex Water set out to improve water quality in Bridgwater, Somerset, it soon became clear that it would require careful planning.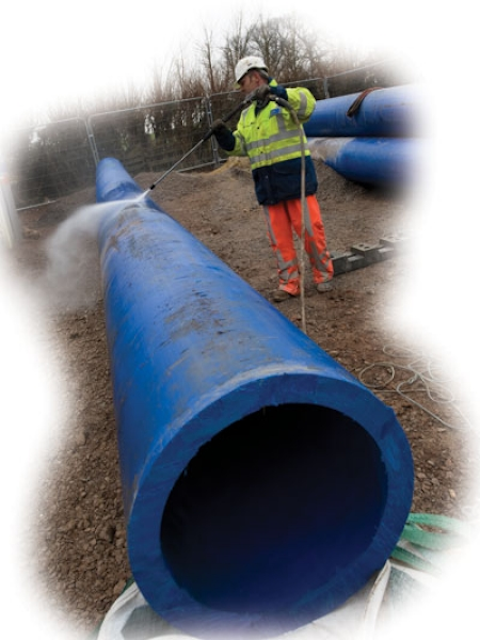 The £10 million urban mains rehabilitation project would involve work in almost every residential street and in the centre of the town which is lined with shops, restaurants and businesses. A challenging scheme from the outset, a construction programme had to be implemented that was cost effective while minimising disruption in the town.
Water quality in Bridgwater and the surrounding area is more than 99.9% compliant with UK drinking water standards. Wessex Water takes around 80,000 water samples a year throughout its region to ensure these quality standards are continuously met.
But some of the water pipes that serve the town are many years old and in poor condition which has occasionally led to people receiving discoloured water. The multimillion pound investment for Bridgwater is required to modernise the water supply system to further improve stringent UK and EU high standards. The objective of Operation Clean and Clear is to remove the likelihood of discoloured water by relining, replacing or cleaning water mains. A significant amount of resources and extra manpower could have been drafted in to complete the scheme in several months, but this would have brought the busy Somerset town to a standstill.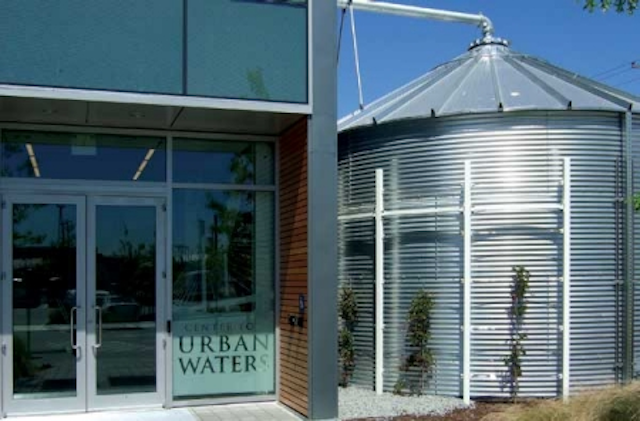 Instead it was decided to carry out the work in sections over a longer period of time to minimise inconvenience to residents and businesses and use a number of innovative techniques to reduce the amount of highway excavations required that could impact on motorists.
During 2009 Wessex Water made trial holes throughout the town to examine the condition of water pipes. The company also extensively researched plans showing other services underground, carried out site surveys and used a ground radar survey at many locations. Such work is fundamental when carrying out any pipe-laying construction work and this also identified the level of work necessary.
This process was particularly important for the project as it was the only way we could identify the level of work involved that would ensure the successful delivery of the scheme in the proposed timetable. The only way to minimise disruption in an urban area is to understand what you are likely to be dealing with when excavations start. An appropriate route for any new pipes that had to laid had to be designed. This meant around £70,000 was spent on making investigative trial holes.
At one location, which was particularly traffic sensitive, 26 trial holes were made to ensure that, when it came to laying a new water main, the company was confident it wouldn't discover other sevices and obstructions on the way.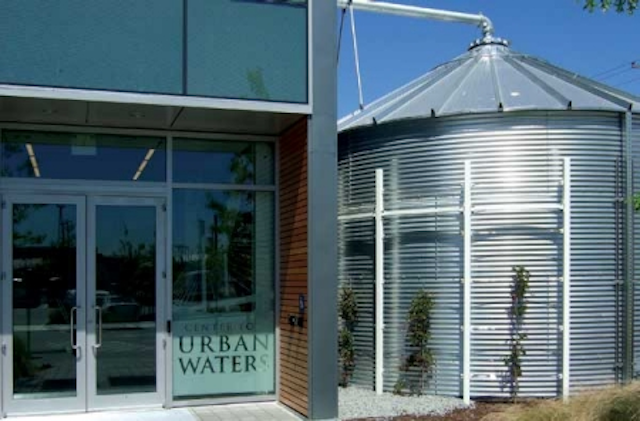 As part of this initial investigative work it was revealed that some of the pipes, many of which dated back to the early 1900s, had suffered corrosion and were attributing to poor water quality. These required relining or in the more severe cases, replacing.
Ice pigging
However, there were other pipes identified that were in good condition and simply required cleaning. This is when Wessex Water realised it had the opportunity to use a technique that would see mains cleaned using ice.
It was based on an experiment that took place last year that involved Wessex Water and Bristol Water. This revealed a method of using frozen water that successfully removes iron from water mains.
Traditionally polyurethane foam swabs such as solid plugs or pigs are propelled through the main with water, scouring the pipe clean as they went. However, using a technique called ice pigging, which involves cleaning by injecting ice slush into a rising main before forcing it through the pipe with water, had the potential of being more successful than the traditional method.
Although solid plugs have been used successfully for a number of years to clear and clean pipes in various industries using common methods such as foam swabbing and air scouring, the process has several drawbacks when used in complex pipes.
Traditional foam swabbing involves installing several access points along a main, which can be both costly and time consuming. While extensive flushing can be carried out, it's sometimes to no avail due to the thickness of iron coating which builds up in the main over time.
Problems also arise in the complicated internal workings of a pipe which could cause the solid pigs to become intransigent, due to the potential build up of sediment ahead of the foam.
Professor Joe Quarini, of Bristol University's school of mechanical engineering, invented ice pigging and it was thanks to a partnership with Bristol Water the innovative technique was trailed. During an experiment also involving Wessex Water, ice was treated with a freezing suppressant allowing it to retain its slush consistency without sticking to itself.
From this, a soft plug was formed and pushed along, scouring the main effectively and adapting its shape to navigate through complex pipe work with ease. Samples of slush were taken at the exit point and analysed.
The method involved nine tonnes of slush being used during the two day trial. The process proved extremely promising which was why the company looked at the possibility of using it during the Bridgwater scheme.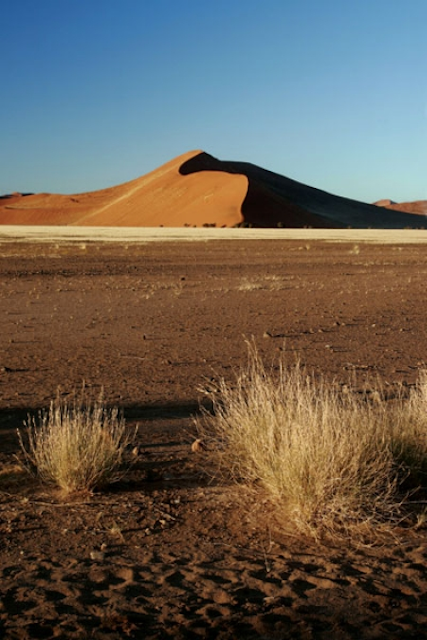 During the trial the first pass created a large volume of sludge that was flushed away through the extraction hydrant and removed by tankers. Over the next series of passes there was a dramatic drop in the amount of sludge being ejected and by the final pass the ice plug was clean at extraction point. By using ice pigs you do not need to install multiple chambers and pigging points, thus saving time and money.
It is hoped the potentially expensive task of cleaning water mains in Bridgwater over the coming months will be made easier and quicker using the ice pigging technique.
Relining water mains
The water supply network in Bridgwater has been developed over a long period of time with some pipes dating back more than one hundred years ago. While newer pipe work is either proprietary lined ductile iron or High Density Polyethylene (HDPE), the older mains are a mixture of unlined cast and ductile iron, galvanised and steel pipe - all susceptible to corrosion.
A significant amount of pipework within the local distribution areas have been modernised through previous relining schemes. However, this project is designed to sweep up all the outstanding unlined pipe work within the zone and to deal with the more difficult issue of the main trunk mains.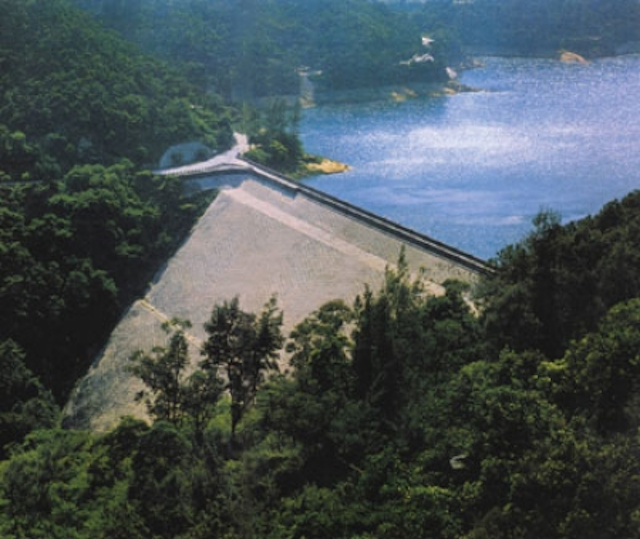 Wessex Water carried out careful modeling of the existing water supply network so water can be fed to homes through previously cleaned or replaced pipes, which will enable critical sections of trunk mains to be taken out of service.
The relining work involves isolated mains being broken down into 100m to 120m sections and installing launch and receive pits for the cleaning equipment.
The main section was drag scrapped to remove any tuberculation and any historical lining from the existing pipe surface. This is likely to require several passes. To ensure the pipe has been adequately cleaned a CCTV survey was also carried out.
Specialist plant is then used to apply a Drinking Water Inspectorate approved polyurethane lining to the internal surface of the pipe. The thickness of the lining being used for the Bridgwater scheme is 1.5mm. This ensures a robust coating and is thicker than the industry standard of 1mm for thin wall applications.
Before returning the main to service, it is sterilised and the water quality is tested. A further CCTV survey of the spray lining was carried out to confirm the application meets the required standard and to provide a record of the work done.
As part of the project the company is also relining smaller local distribution mains using a similar method, but this requires further planning to ensure customers can be supplied with water from alternative sources while the work is carried out.
Where this is not possible temporary overland connections or contingency supplies are made available.
Operation Clean and Clear involves more than 35km of water mains being replaced, relined or cleaned. Construction work started in January 2010 and is expected to be completed by Autumn 2011.
Although the project is in the early stages, we are confident that using innovative techniques such as ice pigging will help ensure the project runs smoothly and the people of Bridgwater are left with improved water quality without being unnecessarily inconvenienced.
Author's note: Davin Eversett is project manager of Operation Clean and Clear at Wessex Water, based in the UK. More information on the scheme can be found at www.wessexwater.co.uk/bridgwater
More Water & WasteWater International Current Issue Articles
More Water & WasteWater International Archives Issue Articles