Computer Software & Automation technology
Sep 1st, 2011
Chlorine monitor
ATI's Model Q46H Chlorine Monitor is an enhanced version of the firm's Q45H system for continuous monitoring of free or combined chlorine. Monitor capabilities have been expanded to include options for a third analog output or digital communication options for Profibus, Modbus, or Ethernet. There is also an option for additional low power relay outputs.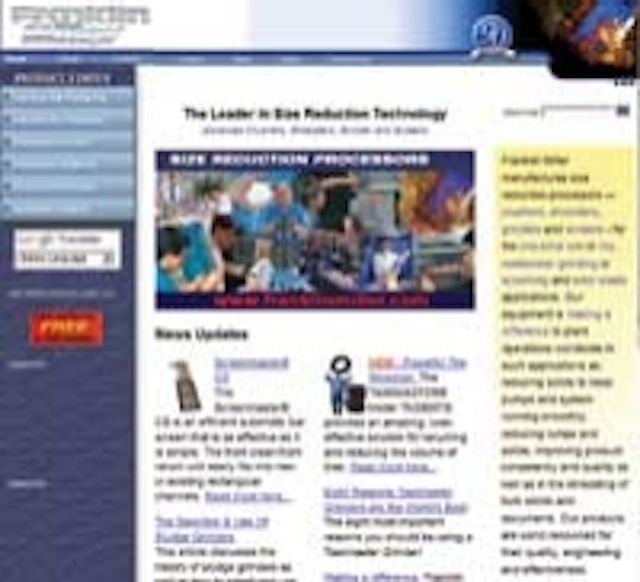 The Q46H system uses a polarographic membraned sensor to measure chlorine directly, without the need for chemical reagents. When needed, automatic pH compensation may be added for highest free chlorine measurement accuracy. The Q46H provides 4-20 mA outputs for chlorine, pH, and temperature to allow easy CT calculations. Q46H systems are economical to purchase, economical to maintain, and provide long-term accuracy and reliability for your chlorine monitoring needs. To facilitate installation, units may be purchased pre-mounted on a PVC plate and requiring nothing more than water, power, and output connections
www.analyticaltechnology.com
MiniLab Pocket pH Meters offer robust pH measurement
Hach Company said the new design of its miniLab Pocket pH Meter make it sturdier while still allowing for stable readings from small samples in pH measurement. Water resistant operation means it can be used for applications such as food and beverage, academic teaching labs, environmental studies, medical, agricultural and more.
As a member of the H-Series family, the minilab meter uses Ion-Sensitive Field-Effect Transistor (ISFET) technology to detect pH quickly, and the sensor stores dry, requiring no filling solution.
There are three models of the miniLab Pocket pH Meters that offer variations in calibration, display and resolution so customers can select the best meter for their purpose. More information about technical specifications and ordering is available at
www.hach.com/minilab
Web-based monitoring portal from Exova
Water testing and advisory firm Exova has introduced a web-based client portal, Exova Advantage, to help clients track water sample results, from booking into the laboratory through to sample certification via one internet system. It allows organisations to view the status or samples 24 hours a day as they progress through the testing process. Test results are released onto the website within minutes of approval in the laboratory and early issues, such as out of specification results can be identified before all test results are certificated.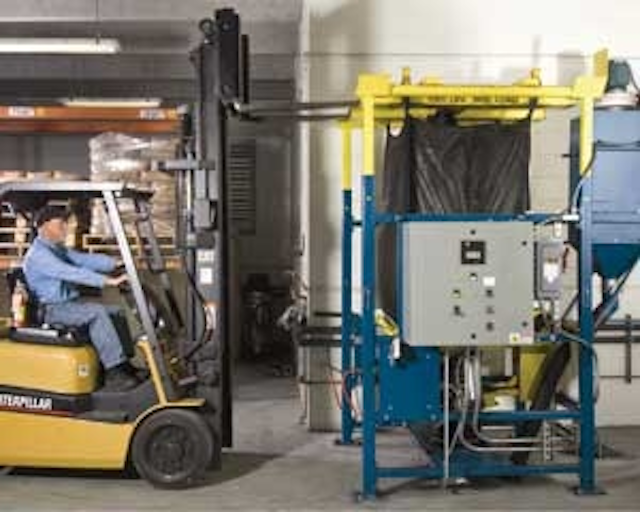 Once the testing has taken place, users have access to on-line invoices and schedules as well as on-line test certificates. There is an option within the Exova Advantage package for clients to provide individual test specifications for each sample or product, which are then entered with the results to highlight any issues that may arise. Test specification limits can be viewed by clicking on the test result without the need to back reference information from another source. The system allows for multiple manufacturing sites to be incorporated into a single website.
www.exova.com
GF-PP SB Series Basket Strainers from Hayward Flow Control
Hayward Flow Control has launched its new GF-PP (Glass Filled Polypropylene) SB Series Basket Strainers. The GF-PP material has been designed to compliment the company's existing line of PVC, CPVC and Eastar basket strainers, as well as increasing the range of piping applications that can be serviced with the SB Series.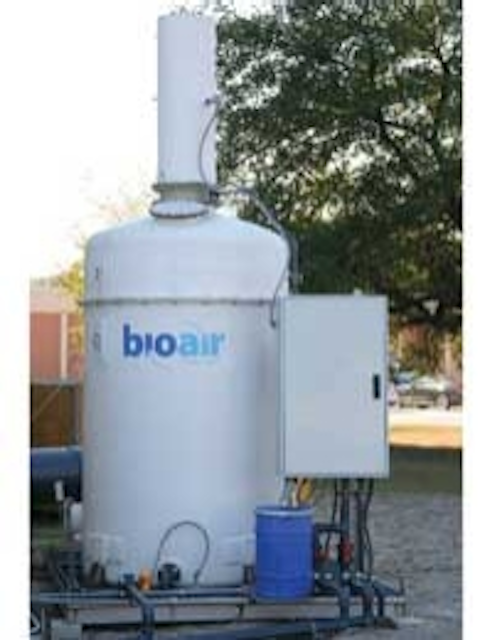 The GF-PP SB Series are available in sizes ½" – 4", with true union threaded or flanged end connections. The vessels feature a maximum pressure rating of 150 psi and service temperature of 240°F. With the GF-PP housing and strainer basket, it is ideal for more robust chemical service and abrasive applications. Other key features include: black GF-PP construction for UV resistance; FPM or EPDM O-rings and seals; ergonomic hand-removable cover; in-line or loop connections; external cover threads; integral flat mounting bases; natural PP strainer basket standard; 1/32 Perf PP baskets standard for 1/2" – 1" Sizes and 1/8 Perf PP baskets standard for 1-1/4" – 4" sizes.
Typical applications or installations include but not limited to waste and water treatment, chemical processing, food and beverage, pharmaceutical, pulp and paper, irrigation/agriculture, marine or corrosive environments, aquatics, and water/theme parks.
www.haywardflowcontrol.com
Shimadzu combines Nexera UHPLC solution with advanced autosampler
Shimadzu UK said its next-generation Nexera UHPLC system offers numerous benefits including the lowest carryover, highest pressure rating, shortest autosampler cycle time and the highest injection volume precision, all with the flexibility of Open Access. The system is capable of running at high throughput with a 2300-plus sample capacity.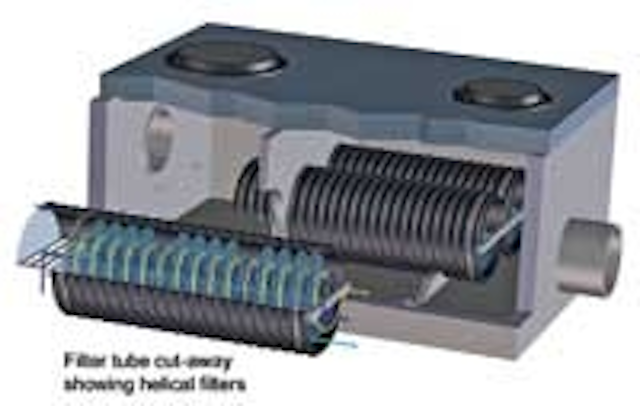 Offering precise solvent delivery, excellent reproducibility and near-zero carryover the Nexera UHPLC system is fully reliable ultra-high speed and ultra-high resolution analysis in all application fields, according to the manufacturer.
Shimadzu's Nexera allows users to perform high-temperature analysis, automatic sample pretreatment and multidimensional LC separation. Coupled with Shimadzu's SIL-30ACMP autosampler, the Nexera UHPLC system offers the tightest integration with AB Sciex and Thermo Fisher mass spectrometry platforms.
"The Nexera UHPLC solution supported by the SIL-30ACMP autosampler is ideal for all users struggling with carryover problems causing re-analysis of samples and inducing extra costs. The faster autosampler helps minimise cycle times thereby enhancing the return on investment (ROI) of the LC-MS/MS system," explained Stuart Phillips, Shimadzu UK's LC/LCMS business manager.
www.shimadzu.co.uk
More Water & WasteWater International Current Issue Articles
More Water & WasteWater International Archives Issue Articles