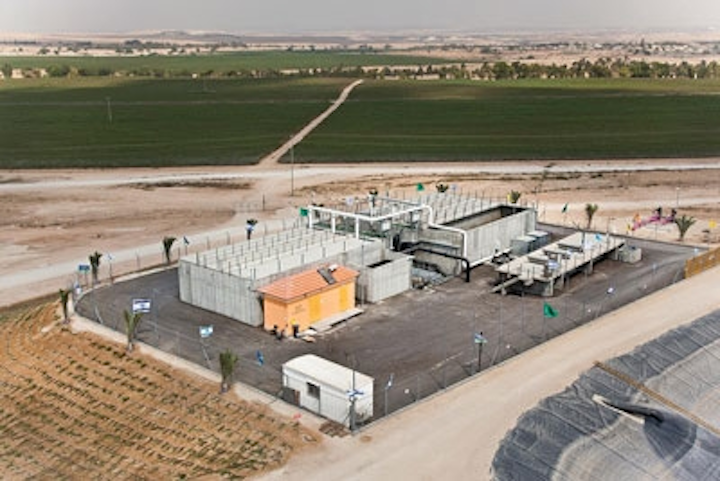 EPA invites input on perchlorate regulations in drinking water
The Environmental Protection Agency (EPA) in the U.S. is forming a review panel to focus on the agency's development of a rule that proposes to regulate the amount of perchlorate in drinking water. Small businesses, governments and not-for-profit organisations are being invited to take part.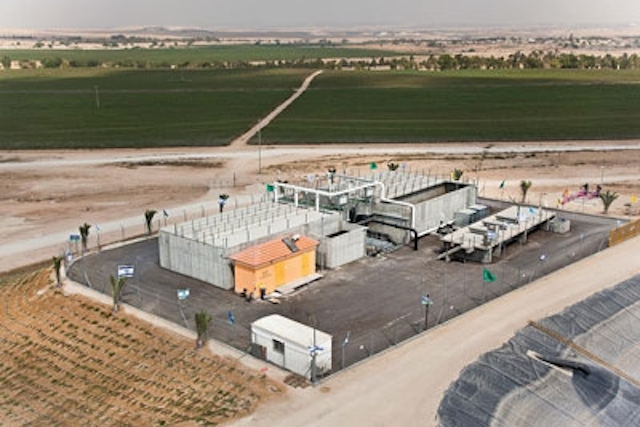 EPA has determined that perchlorate meets the Safe Drinking Water Act's three criteria for regulating a contaminant. First, perchlorate may have adverse health effects. Scientific research indicates that perchlorate can disrupt the thyroid's ability to produce hormones needed for normal growth and development.
Second, there is a substantial likelihood that perchlorate occurs frequently at levels of health concern in public water systems. Monitoring data show more than four percent of public water systems have detected perchlorate.
Finally, there is a meaningful opportunity for health risk reduction for the between 5.2 million and 16.6 million people who may be served drinking water containing perchlorate.
EPA seeks self-nominations directly from the small organizations that may be subject to the rule requirements. Other representatives, such as trade associations that exclusively or at least primarily represent potentially regulated small entities, may also serve as SERs.
Tampa Bay Water awards contract for reservoir repair, added storage
A $162 million contract has been approved by Tampa Bay Water's board of directors to renovate the C.W. Bill Young Regional Reservoir and increase the facility's storage by three billion gallons.
The contract is with design-builder Kiewit Infrastructure South and of the $162 million, $156 million is allocated to the reservoir renovation and additional three billion gallons of storage. Approximately $6 million is reserved in an owner's allowance for unforeseen costs. Work on the reservoir renovation project will be done in phases. Tampa Bay Water will fund the $15 million needed for the first phase through existing bond proceeds, resulting in no rate impact to customers at this time.
The timing of additional financing will depend on the permitting schedule and costs recovered in the on-going litigation case. The utility is currently pursuing a lawsuit with the engineers who originally built the reservoir and hope to recoup some of the repair costs.
In 2006, cracking appeared in the facility's soil-cement erosion control lining. Kiewit's solution addresses the underlying cause of the soil cement cracking with a proposed design that prevents water from being trapped behind the soil cement. The proposed plan removes and reclaims the flat-plat soil cement and soil wedge; removes the geomembrane; and adds embankment fill, a drainage system, a new geomembrane and stair-step soil cement around the entire interior face.
Water district sued for use of unapproved fluoridation drug
A lawsuit filed against the Metropolitan Water District of Southern California alleges that the utility selected and utilised an unapproved drug to fulfill its fluoridation program.
The case, Foli v. Metropolitan Water District of Southern California, filed by California attorneys at Blumenthal, Nordrehaug & Bhowmik, alleges that MWD selected and delivered a hydrofluosilicic acid drug through their water system that had not had a toxicological study performed on it until 2010.
Kyle Nordrehaug, attorney for the plaintiffs, said the case "does not challenge the public policy of fluoridation" and the plaintiffs are not seeking any monetary award for any physical harm. They maintain, however, that the drug was never approved by FDA for safety and effectiveness for the purpose of treating or preventing dental disease.
More Water & WasteWater International Current Issue Articles
More Water & WasteWater International Archives Issue Articles