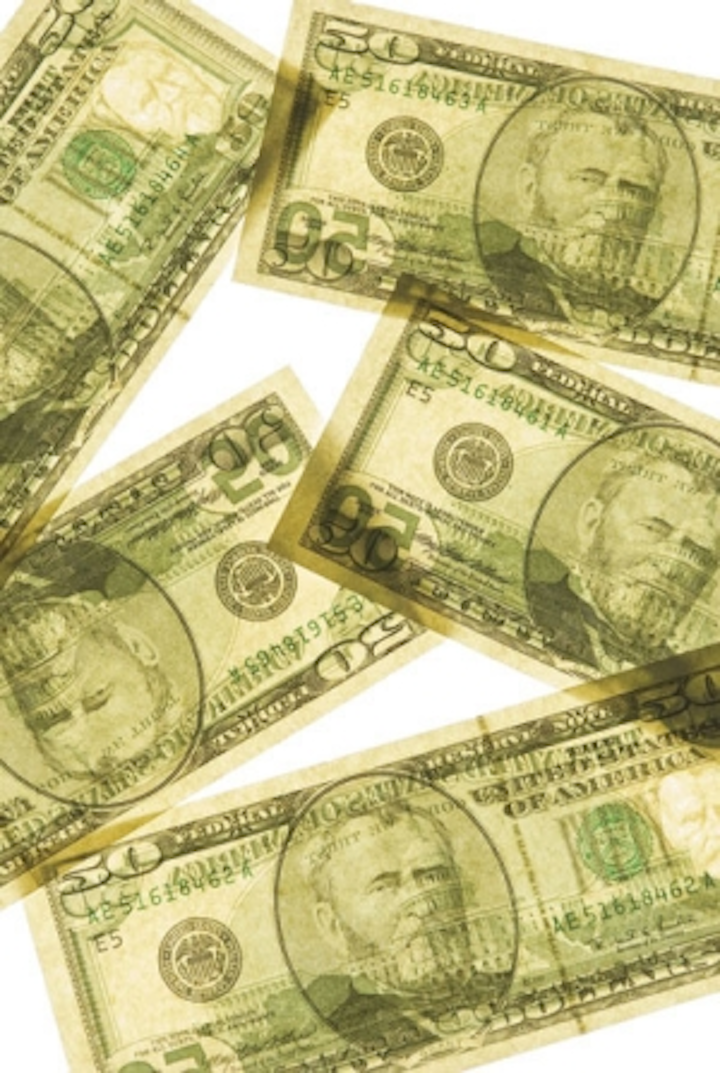 In Brief
Smart meters in Florida
Florida's fifth largest distribution electrical cooperative, Talquin Electric Cooperative, is implementing Sensus technologies for its advanced metering infrastructure (AMI) and smart metering program. This will serve all 54,000 residential, commercial and industrial members in its 2,600 square mile territory. As part of the delivery, Talquin is moving from manual water meter reads to wireless reading to help improve data accuracy and timings. It is hoped installation of all electric and water meters will be completed by later 2011 to early 2012.
---
Ceramic membranes to boost produced water in California
Veolia Water has signed a design-build-operate contract with Plains Exploration & Production Company (PXP) for a produced water reclamation facility at its Arroyo Grande Oilfield in San Luis Obispo County, California.
Veolia Water will design, build, and operate the 45,000-bpd (barrels per day) facility under a 12-year performance agreement.
Under the agreement, Veolia Water will provide operations and maintenance services and performance guarantees on a fixed-fee basis to ensure design performance and high-quality recycled water. The treatment system will incorporate Veolia Water's OPUS II technology to generate high-quality water.
Treated water will provide 25,000 bpd for use as Once Through Steam Generation (OTSG) make-up and 20,000 bpd for surface water discharge, dewatering the Arroyo Grande reservoir.
Treated water is produced from the process, which meets or exceeds state and federal permit requirements, according to the firm.
Dewatering of the reservoir will result in reduction of formation pressure enabling increased crude oil production at the site.
The OPUS II technology will use Veolia Water's CeraMem ceramic membranes as pre-treatment prior to the ion exchange and reverse osmosis stages.
According to Veolia Water, prior to the agreement, the OPUS II process was demonstrated on site in a pilot-scale study for a period of four months.
---
Water treatment plant awarded for Mexican mine
Veolia Water Solutions & Technologies (VWST) company Crown Solutions will supply the initial equipment for a new Water Treatment Plant (WTP) to Coeur Palmarejo in Mexico.
The Palmarejo Mine is an operating silver and gold mine in the Sierra Madre Occidental Mountains of northwestern Mexico and is owned by Coeur D'Alene Mines, Idaho USA. The objective of the project is to improve internal water balance in a sustainable solution so that water can be recycled from the tailings pond back to the mill. The treatment plant will include two trains of ACTIFLO clarifier and Hydrotech Discfilters and the process also includes chemical feed systems and mixing/reaction tanks.The treatment solution accomplishes residual cyanide destruction, total suspended solids and metals removal and filtration for water that is recycled back to the mill.
Scheduled to be commissioned in mid-2011, VWST will also provide operational support to the facility. Talquin Electric Cooperative Implements Sensus AMI and Smart Metering Technologies for Electric and Water Services.
Crown Solutions has formerly been involved in projects to help improve RO performance and helping to reduce cooling tower high corrosion rates.
---
Leaky infrastructure solutions adding up to $20 billion market
The market to help repair and fix global water infrastructure has grown to be worth $20 billion, but there is still the need for technology to make it better, according to a new study by analysts Lux Research.
This market is growing at a rate of 10% and is mostly being financed by "spiraling consumer water bills rather than government grants", leading municipalities to desperately seek more cost-effective new ways of maintaining their pipe networks, the analysts said.
In its latest report, Plugging the Leaks: The Business of Water Infrastructure Repair, the analysts argued that the most lucrative solutions will arise from technologies that can monitor the entire water infrastructure and allow owners to target sections in most urgent need of repair.
It sets out to provide a reality check on the challenges and opportunities surrounding the inspection and repair of aging water infrastructures.
Utilities, investors and technology developers will find strategic guidance on how to identify technologies best equipped to isolate, prioritise and target critical repairs.
"Outdated water infrastructure and record high government deficits are both fueling demand for low-cost inspection and repair solutions – namely software and sensor technologies that can provide a snapshot of a utility's entire infrastructure," said Brent Giles, a Lux Research senior analyst and the report's lead author. "Without this holistic view, utilities cannot prioritise the most critical repairs – and may end up throwing money down the drain to address the leaks that are visible today rather than the ones that could prove catastrophic tomorrow."
To conduct the research technology providers were broken down it into two segments: pipe repair technologies and monitoring technologies.
Scores were awarded for the maturity and technical value of individual companies, and used these scores to position each company in one out of four quadrants: "current winners" that are high on both value and maturity, "future winners" with high value but low maturity, "incumbents" with high maturity but low value, and "long-shot" technologies that do poorly on both axes.
Findings included:
- Pipe repair technologies lack innovation. The landscape of pipe repair technologies indicates an industry facing stagnation. While the quadrants for "current winners" and "incumbents" are well-occupied, few companies land in the quadrants for "future winners," or even "long shots."

Pipe monitoring and characterization benefit from advances in information technologies, but pipe rehabilitation methods remain a trailing technology.

- Smart meters currently win the monitoring category, but for how long, asked Lux. Smart water meters have yet to see major market penetration, but the presence of massive companies in the market with little technological differentiation limits opportunities in the market.

"Future winners" in the drinking water industry will facilitate smart-meter sales and ride the coattails of their success, including algorithmic event predictors, leak locators, and other methods for automating collection and application of smart meter data, the analysts said.

- The big move is toward smart infrastructure monitoring options. Possessing a clear and comprehensive picture of the entire infrastructure could save a water company tens or hundreds of thousands in repairs each year.

The first part of that goal is now widespread: Survey-quality GPS, sometimes combined with electromagnetic or ground-penetrating radar, can map pipe infrastructure, creating three-dimensional maps that show exactly where the pipe is, correcting the widespread errors in existing maps, and at least ensuring that repair crews will find a pipe when they dig.
More Water & WasteWater International Current Issue Articles
More Water & WasteWater International Archives Issue Articles