Heating the Spot GIS Helps Improve U.S. Water Infrastructure
In an effort to become more efficient over the last few years U.S. and Canadian water municipalities and have realised that there is an increased amount of data and knowledge required to better manage their operations, maintenance, and capital programs.
Nov 1st, 2011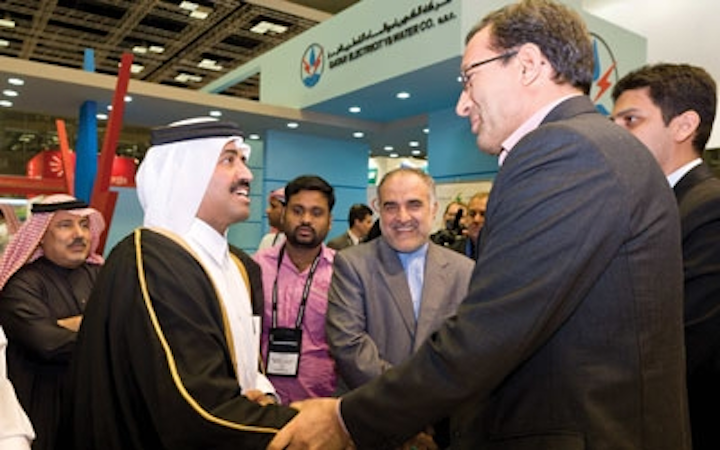 Aging water infrastructure in need of repair and reduced annual budgets mean municipalities in the U.S. are all in search of systems to improve the efficiency of their networks. Gregory Baird looks at how Geographical Information Systems (GIS) are helping utilities to better understand asset management and achieve cost savings.
In an effort to become more efficient over the last few years U.S. and Canadian water municipalities and have realised that there is an increased amount of data and knowledge required to better manage their operations, maintenance, and capital programs. The aging water infrastructure crisis is the main driver. With forecasts suggesting water tariffs will shoot through the roof to compensate, government officials and water management experts are searching for low cost solutions to better manage and maintain their systems.
The U.S. Environmental Protection Agency (USEPA) suggests that nearly 60% of ongoing costs relate to the replacement of underground transmission and distribution networks (pipes) which have been out of sight and out of mind for decades. This mass backlog of work and analysis is requiring manual processes to evolve and use technology to improve the investment planning strategies.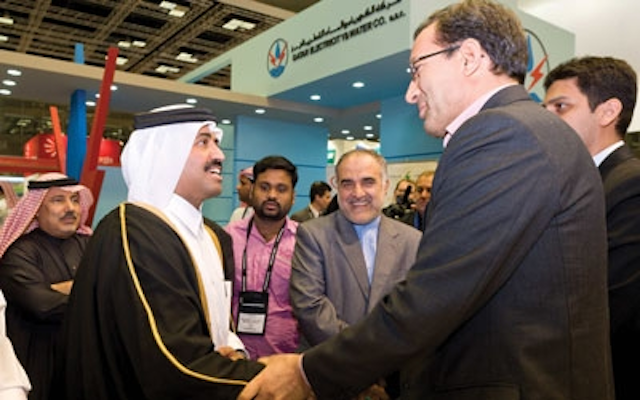 One vital building block technology has been Geographical Information Systems (GIS). As an indication of the size of this market, GIS/Geospatial services and data sales grew 8-10% to US$5 billion in 2010. GIS has therefore become a central and key tool used by municipal public work departments and water and wastewater utilities. And it's not just for mapping capabilities. A growing trend is that many utilities use the power of GIS to improve the management of their assets.
Utilities are some of the early adopters of GIS related technological investments because of the asset intensity and high cost of infrastructure for the water industry. Another reason for the increased use of GIS is that the relative costs have drastically reduced. In 2009, the "Father of GIS", Dr Roger Tomlinson, explained that development costs of GIS are estimated at one tenth the price of just five years ago. In addition, hardware and software capabilities have vastly improved. Data is also now more available in digital format which significantly increases the speed in which it can be obtained. Tomlinson and others believes that GIS is the right technology at the right time.
GIS in the United States/Canad
A study on the wide spread use of GIS on municipal public works departments and water and wastewater utilities sheds insight on how the U.S. and Canada are using and supporting GIS. Responses suggest that as high as 89% of the organisations have implemented GIS and almost half did it jointly with another organisation. Jurisdictions of all sizes teamed up with other organisations to both spread costs and technical experience.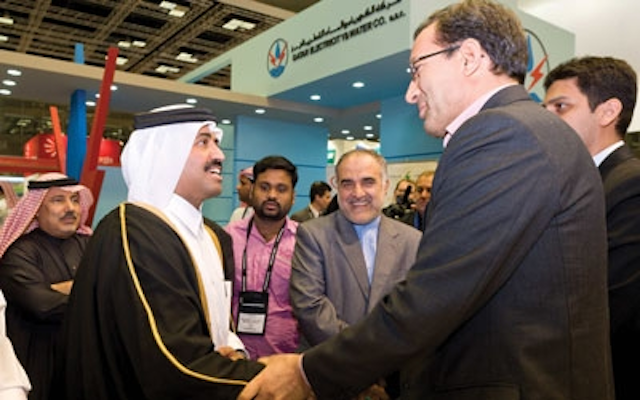 The main reasons cited for the need of GIS included base maps, infrastructure and utility management, planning, demographic analysis, incident tracking and other uses. Nearly half of the GIS users have made GIS accessible to the public and larger organisations have integrated GIS into the daily management of their infrastructure, including project and maintenance management.
From the remaining 11% of public works and utility organisations that have not yet implemented GIS, 40% had plans to do so before 2015. Organisations without such plans continue to rely on paper files, spreadsheets and databases to manage capital projects, building and utility permits, utility maintenance (pipe replacement, sewer cleaning, meter replacements, etc.), and complaints (potholes, drainage, etc).
The 200 largest cities in the U.S., as well as hundreds of smaller local governments all use GIS supplied by GIS software company, Esri. The uses include not only public works but elections departments, 911 (emergency calls), law enforcement, tax and property assessor's offices, and many other municipal divisions. Esri has been providing water utility solutions for several decades. Some of the company's first customers were water and wastewater utilities that needed a better solution for managing spatial information about their assets.
Historically, the primary function of GIS for water and wastewater utilities was to supply a geographic context, editing facilities, with geometry incorporated. However, GIS is not just used for mapping applications. Integration of GIS with other critical systems, such as hydraulic models, customer information and asset management systems allows utilities to get the best benefit from their GIS investment. By providing the most up to date information, GIS enables water and wastewater utilities to make better decisions, reduce response times, realise cost savings and the ability to react to the public with confidence. In the current economy, questions are frequently asked over investments in new software and services and, more importantly, the expected pay back period. GIS consistently delivers a return on investment including cost avoidance; time savings; increased accuracy, productivity, and revenue; and better decision making.
Data rich but knowledge poor
GIS has helped supply initial spatial technology, but additional infrastructure asset management software has also been needed. Management software solutions for all assets require that separate database systems, including GIS and financial packages, are combined to help manage capital asset data.
The Water Environment Research Foundation (WERF) describes asset management as a collection of best management practices that, when applied within a structured framework, helps to direct investment through an asset's life cycle - planning, acquisition, operations, maintenance, renewal and decommissioning. This investment is intended to represent the best mix of operations, maintenance and capital for sustained performance over the life of the asset. The objective is to develop a concise but comprehensive set of integrated management strategies (including operations, maintenance, and capital) for all assets in the enterprise.
Infrastructure asset management software has been developed and finely tuned to bridge GIS data with maintenance management data (work orders). The result is advanced decision support focused on making financial decisions on all assets. And computerised maintenance management systems (CMMS) can supply the work orders and rich work history, while other GIS friendly software further enhances the systems with advanced increased public communications and financial analytics.
Linking GIS to smart phones
One powerful trend is GIS combined with smart phones to offer public organisations a low cost, citizen driven "311" system. For example, Los Angeles and San Francisco and others have embraced CitySourced, a real time mobile civic engagement platform. CitySourced allows citizens to identify civic issues like water main breaks and report them to city hall/utility for quick resolution with a tracking mechanism. Leveraging GIS, work order integrated breakthrough provides government with an opportunity to use technology to save time and money plus improve accountability to those they govern.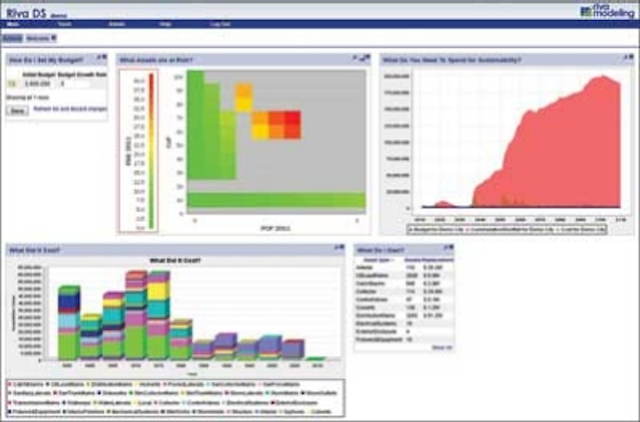 Furthermore, a company from Canada, Riva Modeling, supplies software that provides costing and capital planning for over US$150 billion of physical assets and infrastructure for municipal government agencies. The firm also focuses on advanced decision support for all of the assets of governments, utilities, and energy market sectors. It realises that by harnessing the power of GIS within their software, infrastructure fund managers, investors and public private partnerships can have auditable results of detailed forecasts of expenditures and capital investments.
Infrastructure money managers and investors can have a powerful technology to evaluate their asset intensive opportunities from a GIS/asset-centric perspective. The new trend of applying GIS to asset management investment decisions will help increase payback for investors over multi-year risk periods. This could extend from 30 to 100 years, being fine-tuned along the way.
The speed and flexibility of the tools offer more of a customisable form of reporting, visual "heat maps" of high risk assets and a greater level of certainty to costs and forecasts. These can be used to calculate investment decisions in seconds. Such transparency and responsiveness gives infrastructure asset fund managers the financial edge in a complex marketplace, where poor asset data has traditionally lead to costly investment decisions. Investors and Public-Private Partnerships opportunists' are realising that in the U.S. market place where 85% of the water utilities are owned or controlled by municipalities and combined with the fact that huge investments are needed to repair and replace infrastructure; utility asset knowledge is gold to target the best opportunities while monitoring and managing the risk and yield.
GIS/Asset Managers in North America
The City of Calgary's manager of corporate asset management, Steve Wyton also saw the benefits of advanced financial decision support for the city's entire infrastructure. It's currently implementing Riva in order to empower the internal decision makers, first for the utilities, then expanding to the rest of the city functions.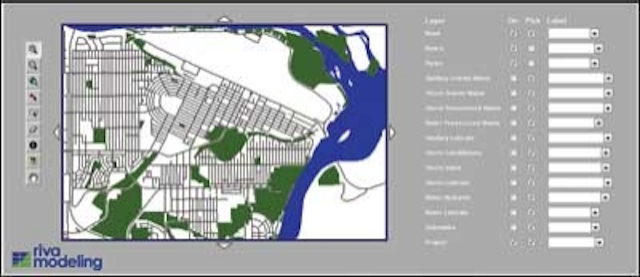 Frank Blues, asset manager for The City of Prince George, BC Canada has developed one of the best capital asset management program frameworks for populations under 100,000 in North America with the vision of constant improvement, understanding that asset management is ongoing. GIS is central to the success of the asset management strategy. GIS data is also being used to easily populate an "all pipes" hydraulic model for the purposes of optimising water supply planning and current operational decision making. This specific focus on the wet infrastructure's distribution and collection systems offers valuable knowledge to more effectively and efficiently run a water enterprise. Combined with genetic algorithms and cloud processing, GIS asset data also can easily and quickly run 10,000 water business scenarios to determine low cost, best fit solutions for a water utility.
GIS/asset management expanding to airports
Other infrastructure asset intensive organisations like airport and coastal ports are also benefitting from GIS. Airports and ports are like mini cities, many of which have extensive investments in water, sewer and storm drain systems. The San Francisco Airport Commission has a vision and asset manager Josephine Pofsky has implemented it by incorporating the use of GIS throughout many divisions. As a result this process has put the airport on a sustainable path of integrated GIS/asset management best practices.
As San Francisco Airport continues to develop its infrastructure asset management framework and strategy, it will take off ahead of sister international airports in both maintenance and capital investment cost savings.
And it's not just airports. As North America continues to develop solutions to address the infrastructure crisis, GIS will be a core strategic technology of any asset management strategy. GIS will spread into other asset intensive organisations as different market sectors search for technology investments to make improved decision making. GIS has become a technology that can meet the challenges of today while planning for the risks of tomorrow. WWi
Author's note: Gregory Baird is the managing director/CFO of AWI Consulting. Previously the chief financial officer of Colorado's third largest utility and as a municipal finance officer for a large California city, he is an advisor to the Economic Development and Capital Planning Committee with the Government Finance Officers Association (GFOA) for the US and Canada. Email: greg.m.baird@agingwaterinfrastructure.org.
More Water & WasteWater International Current Issue Articles
More Water & WasteWater International Archives Issue Articles