Not So Tough Times in Deadwood
New Siemens Water Technologies president & CEO Charles Gordon is worlds away from his childhood in the South Dakota frontier town and namesake for the briefly popular HBO series but he's still pushing forward on new frontiers in water and wastewater
Feb 1st, 2008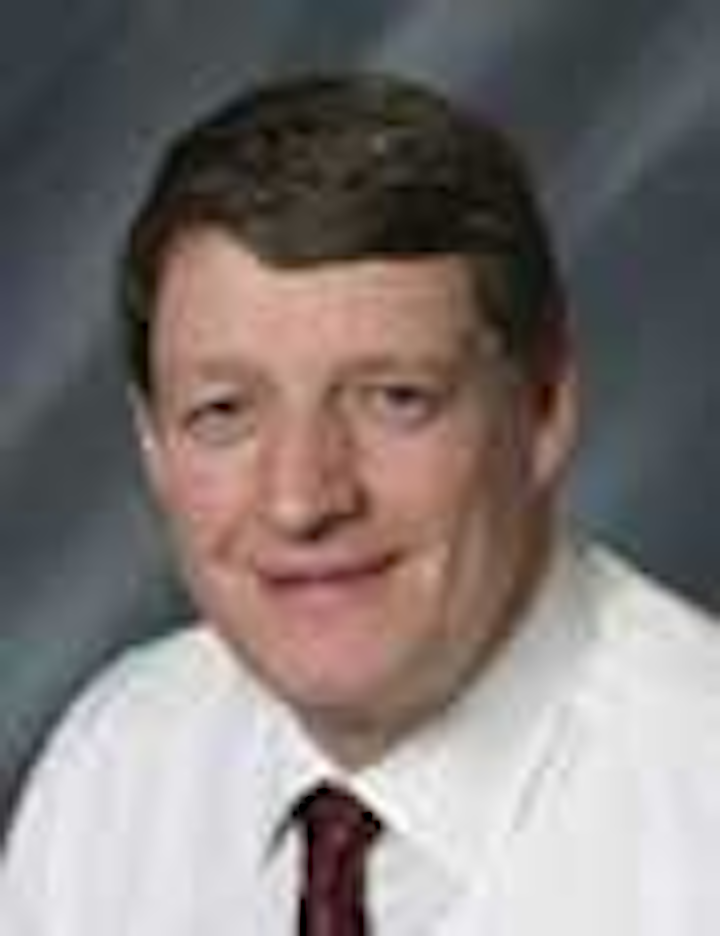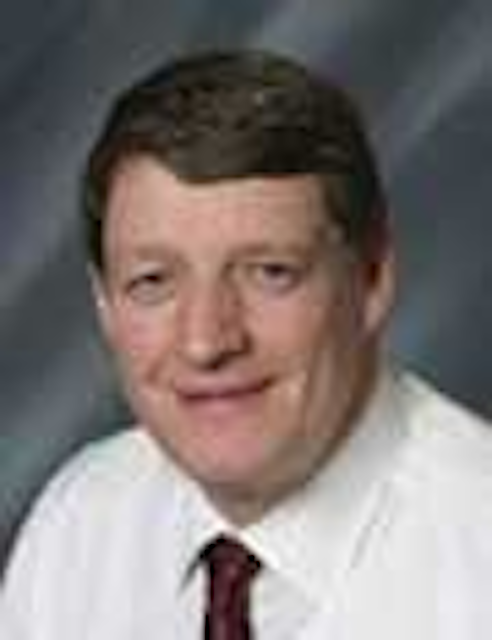 Charles Gordon
Click here to enlarge image
New Siemens Water Technologies president & CEO Charles Gordon is worlds away from his childhood in the South Dakota frontier town and namesake for the briefly popular HBO series but he's still pushing forward on new frontiers in water and wastewater
By Carlos David Mogollón, Managing Editor
Yes, he is a native of Deadwood, South Dakota, USA, where he grew up with an older sister and younger brother in the Black Hills made famous by the Sioux Indian wars, goldmines, gamblers and gunslingers, Chuck Gordon acknowledges with a chuckle. Still, he's found his adventure and fortune in the water treatment business largely in the U.S. South for about 20 years.
Gordon replaced Roger Radke as head of Siemens water business on Feb. 1. Previously, he served as executive vice president of the Water & Wastewater Systems Group and, from 2003-2005, as president of the USFilter Water & Wastewater Services & Products Group. He has been a member of what's now Siemens water business management team since the acquisition of Arrowhead Industrial Water in May 1995. Before joining USFilter, he held several financial and marketing management posts at BFGoodrich Corp. He recently relocated to Siemens Water Technologies' corporate headquarters in Warrendale, Pennsylvania, from Houston.
Gordon credits Radke with growing the non-U.S. side of the Siemens water business from 10% of $1.1 billion in revenue to over 30% of $2 billion in his tenure since Siemens AG bought USFilter from Veolia in 2004. And he anticipates further dramatic growth over the next three years, internally for the most part but also through acquisition.
His previous experience was largely industrial via Arrowhead Water and the Services & Products Group. During the heady USFilter buyout frenzy of the late-'90s in the United States, he participated in nearly 20 acquisitions in his region among hundreds by the company overall. Today, he sees revenue multiples being asked for as prohibitive to ROI, which means a more selective acquisitive approach to enhance Siemens product portfolio or global position.
Challenges include a tightening world economy, the subprime mortgage fallout on housing and financial markets, a weak U.S. dollar, and continued high fuel costs. The first and second issues raise worries for the U.S. municipal market largely based on fears of how it could impact local community tax revenues and their ability to pay for new infrastructure – but Gordon points out there's been no slowdown in business apparent to date. Upsides on the last two include that a weak dollar makes export markets more attractive for U.S.-made products (thus spurring domestic manufacturing and related water and wastewater services) and record petroleum prices also benefit water and wastewater service demand in global oil & gas markets.
Uncertainty also shifts potential emphasis from permanent systems to temporary ones, such as Siemens Mobile service fleet which is set to begin operations in Saudi Arabia where a new "business hub" is planned along the lines of a regional engineering center, Gordon said.
As for technology, he sees issues like climate change shifting focus to greater efficiency in both energy and water use, thus water minimization and reuse are key drivers going forward as well as membrane systems. Membranes being a very competitive market, he said key elements going forward are durability, high flux rates, footprint, optimized filtration and low energy cost.
He added that Siemens' investment in R&D, such as its engineering center in Singapore (to take advantage of China and other growing markets in Asia and one of five planned worldwide), give it advantages in competing with other global water industry players.
Below are some highlights from WWI's conversation with Gordon in February but, for the full interview in Q&A format,click here:
WWI: Tell us, as you come into this position, what are some of your goals?
Gordon: First of all, Roger Radke did a very nice job positioning this business and we're going to continue with a lot of the programs he put into place. We have a couple real key strategic elements we've been focused on over the last couple years. If you take a look at our business under Veolia, we were constrained – not completely, but mostly – to North America. Globalizing the business continues to be a major emphasis for us.
If you look at our business today, a little over one third is outside the U.S. I would expect over the next three years that percentage will continue to improve dramatically... just because of infrastructure projects going on in places like China, India, Southeast Asia, the Middle East...
WWI:You're one of several companies that have put major R&D facilities in Singapore.
Gordon: We're also putting the finishing touches on a similar hub in the Middle East. We'll end up with one in Europe and one also in Brazil. They're really engineering centers that allow us to propose and support projects locally – something critical to developing the business.
When we take a look at what drives those markets, whether it's industrial or municipal, we want to play in products and solutions with high value-add capability. That means we're looking for opportunities where customers want to buy on a lifecycle basis. Certainly, water reuse is a huge portion of where we're focusing our effort. It's also energy minimization.
As you're probably well aware, these municipal water plants are huge consumers of energy. We look at biosolids reduction. When you think about the growing population, particularly in Asia, biosolids management is a huge problem. We've got products like Cannibal, like some of our drying processes...
WWI: Are there areas where you see challenges, for instance, the municipal market and reaction of elected officials dealing with public monies and potential tax shortfalls due to a slower global economy with the subprime mortgage collapse?
Gordon: We're all looking at the U.S. municipal market very carefully. To date, we haven't seen a slowdown. But, I think depending on how the U.S. economy and how tax receipts go, I would expect an impact if those start to decline. From our perspective, that's sort of a six to 12 month lag, because there are a lot of funded projects in the pipeline...
Our municipal business overseas is obviously very robust and we see a lot of opportunities in the Middle East and China where they're building a lot of infrastructure. We haven't seen anything there at all (as far as a slower pace to demand)... The U.S, it's certainly not growing at the rate of Asia and isn't going to, but we see a growing market. We're cautiously optimistic.