Water Briefs
In December, Shell Oil Co. applied to Colorado Water Court for rights to divert nearly a tenth of the Yampa River's water into a reservoir ...
Mar 1st, 2009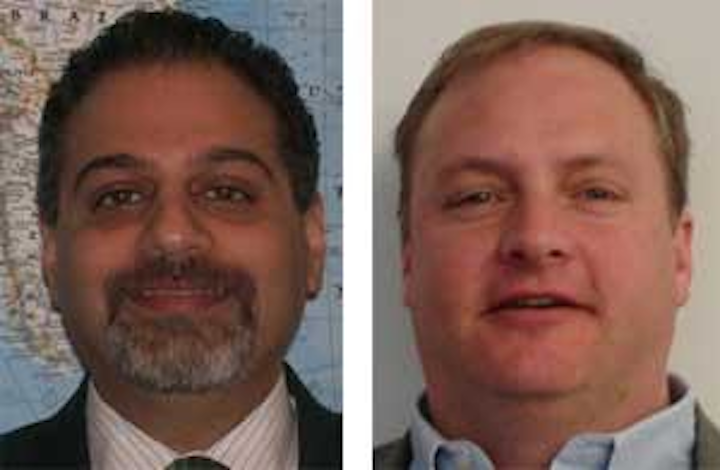 Sierra Club tries to stop oil shale industry 'water grab'
In December, Shell Oil Co. applied to Colorado Water Court for rights to divert nearly a tenth of the Yampa River's water into a reservoir, where it would be kept for future development of oil shale, a fossil fuel that requires tremendous quantities of water and energy to produce. In an effort to protect the river and fish, wildlife, and communities that depend on it, the Sierra Club filed a statement of opposition to block the request. Shell
Acquisitions improve Insituform corrosion, pipeline service
Insituform Technologies Inc. will acquire The Bayou Companies LLC and Corrpro Companies Inc. for $216 million in two independent transactions. It will acquire assets of the Bayou Companies, a New Iberia, LA, products and services provider to the offshore oil and natural gas industries largely in the Gulf of Mexico and North America for $125 million. And Corrpro, a North American corrosion protection and maintenance services provider for storage tanks, pipelines, offshore structures and vessels, with principal offices in Houston, TX, and Medina, OH, will merge with Insituform in a deal worth $91 million. On close of the transactions, Insituform will be one of North America's top full-spectrum providers of pipeline and corrosion protection services.
Hach acquires OPS Systems Inc. labware product lines
The Hach Co., a unit of Danaher Corp., announced Feb. 10 that OPS Systems Inc. was purchased and will merge with its family of products. In business for over 30 years, OPS provides water-related reporting and analysis, preventive maintenance and laboratory information management (LIMS) software solutions for water, wastewater and industrial plant operations. The expanded product portfolio provides a focus on protecting public health and the environment, aiding with regulatory compliance and reducing costs – and will include a Hach Water Information Management Solution™ (WIMS), a computer maintenance management system (Hach JobCal®), and a LIMS system (Hach Aspen).
CNFO expanding efforts to clean water from tar sands
Centriforce Technology Corp. (CNFO) has been engaged by Premere Resources Corp. to develop a new application of its desalination technology to clean wastewater from heavy oil and tar sands processing, which account for 40% of Canada's oil production. Large amounts of brine water are created in the procedure and CNFO will adapt its technology to clean this wastewater so it can be reused instead of discarded as an environmental waste product.
GLV, GWE venture targets wastewater biogas
A new joint venture named Global Water & Energy LLC, is 70%-owned by Canada's GLV Inc. and 30% by Hong Kong-based Global Water Engineering Ltd., which has 30 years experience in biological processes for treatment of industrial organic wastewater. GW&E, which will be based in Austin, TX – thus benefiting from synergies with GLV's Eimco Water Technologies, will market some of GLV's technologies, notably its anaerobic digestion processes for industrial wastewater treatment and its energy production technology using biogas generated by digestion of industrial organic waste. It will target the North American food & beverage market as well as other key sectors.
---

WATER HEADLINES
Among other recent headlines at www.industrialww.com, see:
Toxic chemical releases down in latest index, Obama reinstates stricter reporting
Bord na Móna to open innovation center in North Carolina
Aqua-Aerobic MBR operating successfully at new Calif. casino
Siemens to provide FGD wastewater treatment for PSNH Merrimack power station
Chem-Aqua joins VRTX network
BioTector appoints U.S. distributor for online liquid analyzers
McIlvaine: Pumps, chemicals flat as membranes, cartridges to gain in '09
Aquatech oilfield, power projects win Global Water Awards nominations
Bilco appoints Nichols new international sales, marketing manager
Hydraulic Institute honors Colfax VP McKinstry with lifetime achievement award
Ship's engineer pleads guilty to concealing discharges of oil-contaminated bilge water
Agilent, EPA to study perfluorinated compounds in water, wildlife
Industrial coatings specialist Belzona opens office in Richmond Hill, Ontario
Allegheny Energy installs $37M cooling, wastewater system at W.V. power station
Catalyx signs contract for deployment of FO-based dewatering technology
EPA issues final NPDES permit for stormwater discharges from industrial activities
MIOX expands operations with facility in suburban Philadelphia