Resource Spotlight
Compilation of print and digital information resources for the industrial water and wastewater markets.
Mar 1st, 2018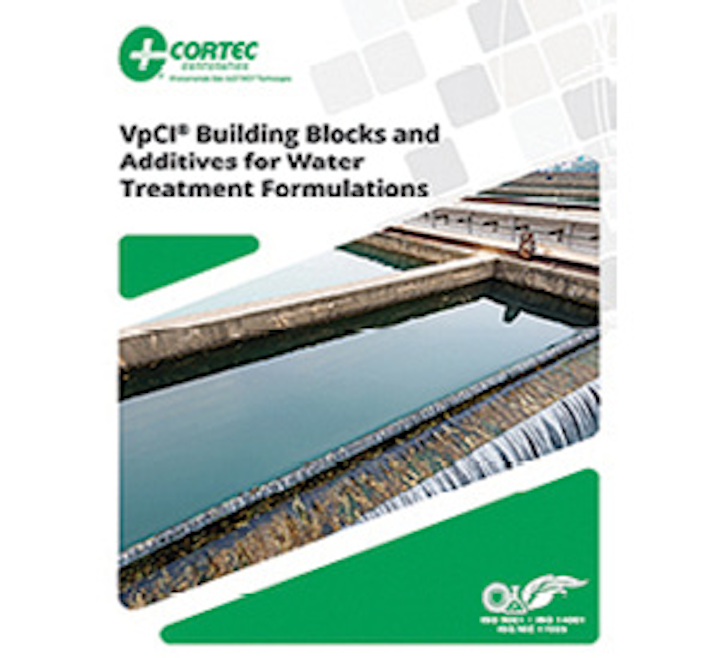 Rexnord-certified service centers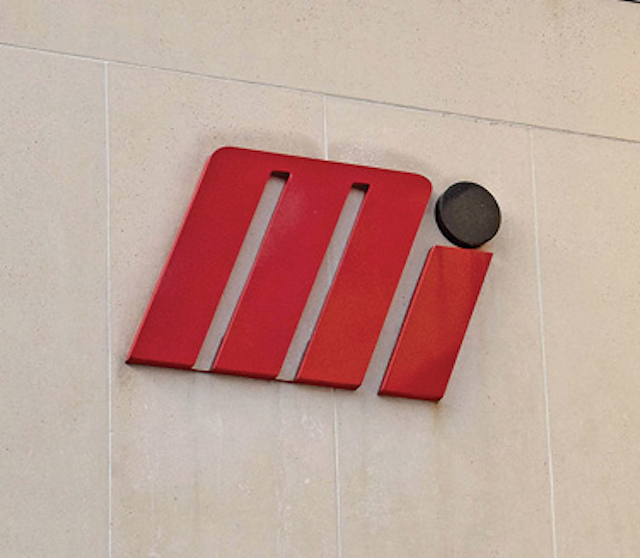 Motion Industries, a leading distributor of maintenance, repair, and operation replacement parts and a wholly owned subsidiary of Genuine Parts Company, announced that its service centers in Charleston, W.Va., Pensacola, Fla., and Salt Lake City, Utah, have become certified Rexnord partners in Falk gear drive repair. These service centers each passed an extensive facility and process audit to verify repair execution to Rexnord's original OEM work standards. With the certifications, these service centers expand their offerings to provide customers with shorter lead times and enhanced quality. Certification also ensures that all repairs are completed with authentic Falk or Rexnord parts.
Motion Industries Inc.
www.motionindustries.com
Circle No. 136 on Reader Service Card
New website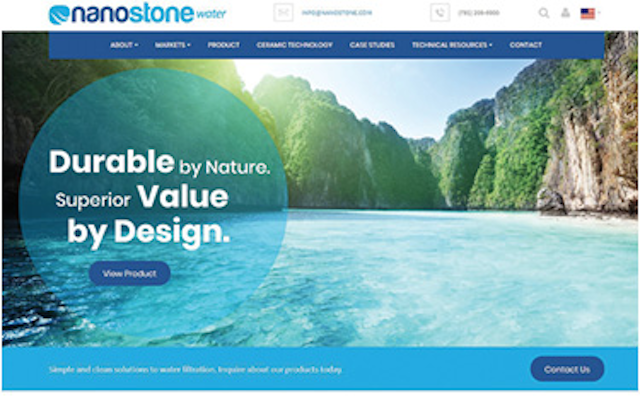 Nanostone Water, a manufacturer of ceramic ultrafiltration membranes, has launched its new website featuring a clean, fresh look. Updated company branding, new products, videos, and case studies are now available online. The company's latest ceramic ultrafiltration membrane, the CM-151™, is the result of significantly improved product design and manufacturing process and is featured heavily throughout the new site.
Nanostone Water
www.nanostone.com
Circle No. 137 on Reader Service Card
Guide to sizing transformers for VFDs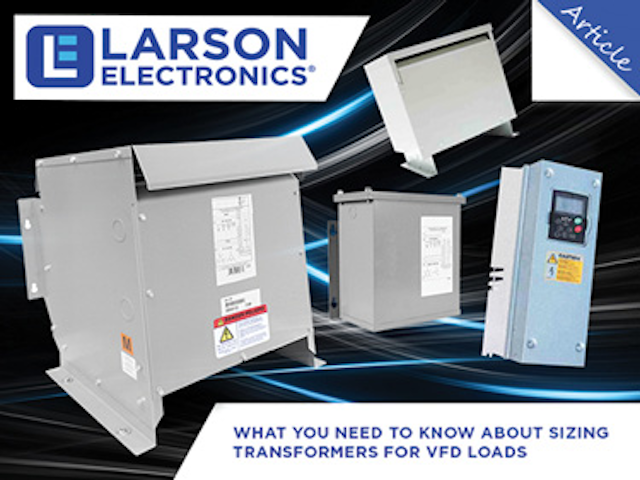 Industrial facilities, laboratories and machining establishments are frequent users of variable frequency drives (VFDs). Larson Electronics has issued a guide for users to get the most out of their VFDs. Topics covered include: isolation transformer roles in VFD systems, computing for transformer kVA ratings, harmonic distortion and VFDs, and effects of harmonic currents.
Larson Electronics
www.larsonelectronics.com
Circle No. 138 on Reader Service Card
New website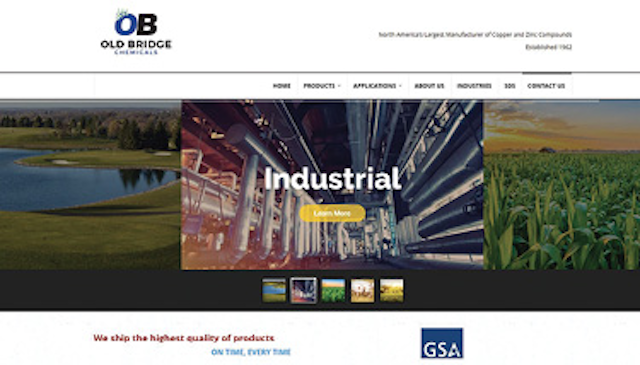 Old Bridge Chemicals (OB) has launched its new website detailing OB's stringent manufacturing requirements, immediate shipping capabilities and commitment to product quality. The new site features the company's focused product line, available in a variety of grades, including: copper compounds, emerald compounds, and zinc compounds. The new site also offers immediate download of Safety Data Sheets (SDS), as well as provides a comprehensive listing of industry certifications and standards for the company's manufacturing facility and products, including OSHA, EPA, OMRI, NSF, and AWWA, amongst others.
Old Bridge Chemicals
www.oldbridgechem.com
Circle No. 139 on Reader Service Card
ISO 9001:2015 Certification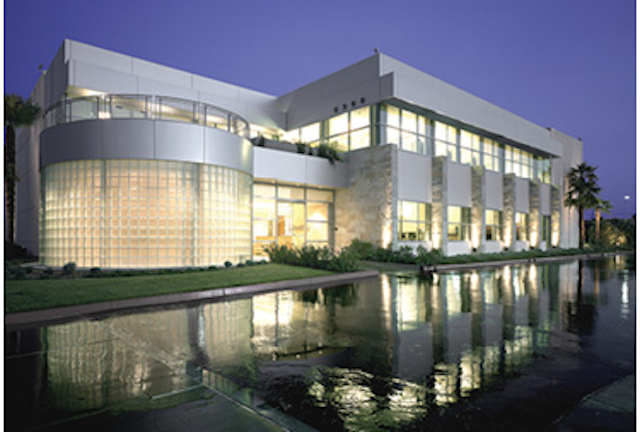 Blue-White® is now certified to ISO 9001:2015, the internationally recognized standard for Quality Management Systems (QMS). It is the most widely used QMS standard in the world, with over 1.1 million certificates issued to organizations in 178 countries. ISO 9001:2015 provides the basis for effective processes and effective people to deliver an effective product or service time after time.
Blue-White® Industries
www.blue-white.com
Circle No. 140 on Reader Service Card
On-demand engineering commerce system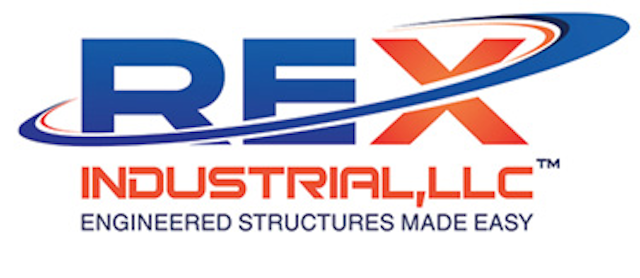 Rex Industrial has introduced an innovative system known as Engineering Commerce™. It is a fully integrated system that supplies engineered products and services to deliver industrial structures on-demand. Used by industrial facility owners, operators, consultants and contractors, the database-driven system streamlines efforts from design through to delivery. Companies are now able to customize and purchase multiple types of structures and associated foundations online. Design information is entered into online templates and once approved, a customized structure is delivered on location for installation. To ensure quality, each purchase comes with an engineered sealed document.
Rex Industrial LLC
www.rexindustrial.com
Circle No. 141 on Reader Service Card