PRODUCTS & SERVICES Tanks & Structures
Geomembrane Technologies Inc. (GTI) has developed a new retractable cover system for tanks and basins. The cover is a low-profile arch system.
Jan 1st, 2004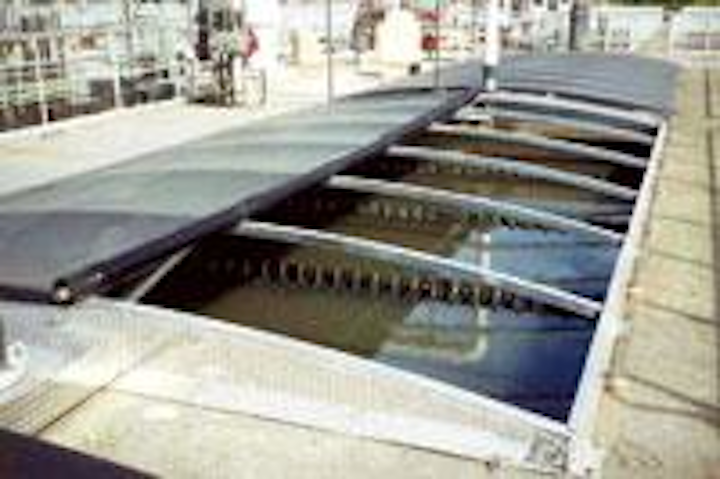 Cover system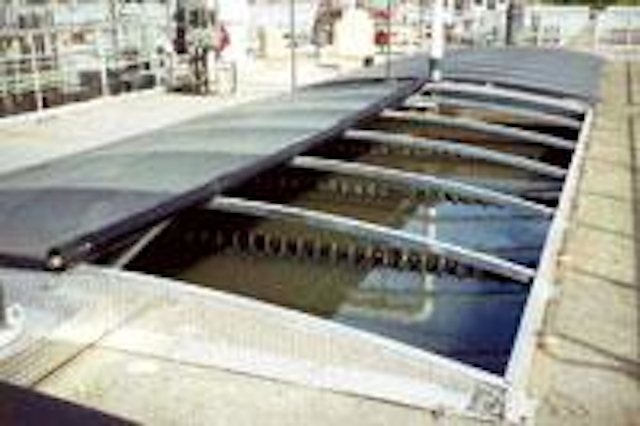 Click here to enlarge image
Geomembrane Technologies Inc. (GTI) has developed a new retractable cover system for tanks and basins. The cover is a low-profile arch system. When you need to remove the cover it can be rolled up along the frame. The frames can be taken out without requiring any outside equipment for complete access to the tank.
Geomembrane Technologies Inc.
Fredericton, New Brunswick
Tel: 506-452-7304
Web: www.gti.ca
Day tanks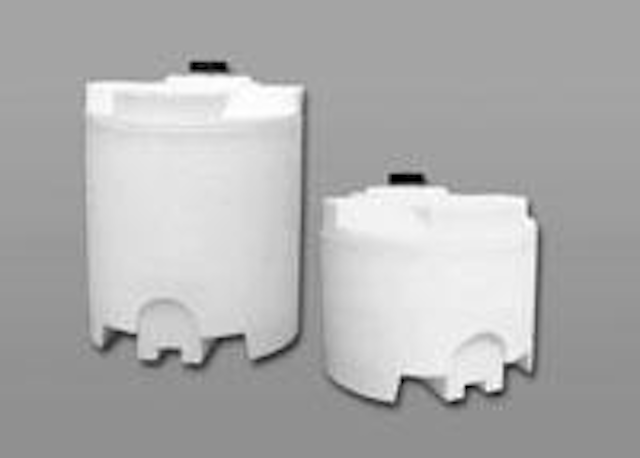 Click here to enlarge image
The new Assmann IMT 250/150 double wall day tank system provides primary and secondary containment in one integral, space-saving unit. The secondary containment tank has a capacity 120% of the inner primary tank, exceeding EPA standards. This design includes a molded in sump area, which allows for maximum drainage, molded in forklift access, pump shelf and large or small access openings.
Assmann Corp. of America
Garrett, IN
Tel: 888-357-3181
Web: www.assmann-usa.com
Fiberglass cabinets
Click here to enlarge image
Available from Allied Moulded Products are larger size fiberglass cabinets with all usable panel space. Designed with full front access to the panel, the Control Series is offered in six sizes ranging from 24'' x 20'' x 9 3/4'' to 30'' x 24'' x 113/4.'' Their one-piece body construction gives added dimensional stability and matching raised covers provide an extra 13/4'' depth.
Allied Moulded Products, Inc.
Bryan, OH
Tel: 419-636-4217
Web: enclosures.alliedmoulded.com
Control valve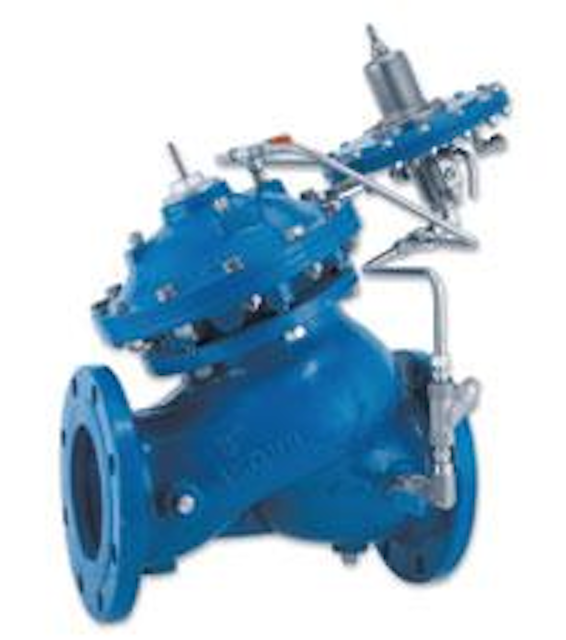 Click here to enlarge image
Bermad's 750 Series of Level Control Valves combine the independent, line pressure driven operation of hydraulic control valves with the simplicity and flexibility of altitude pilot or mechanical or electric float control. High / Low or constant tank level is accurately controlled and the external installation of the main valve eliminates the installation and maintenance problems associated with mechanical float valves installed in the tank or reservoir.
Bermad, Inc.
Anaheim, CA
Tel: 800-821-6825
Web: www.bermad.com
Prestressed concrete tanks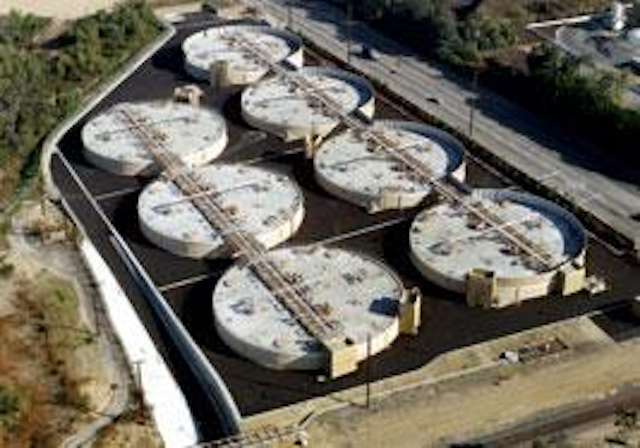 Click here to enlarge image
DYK Inc. has extensive combined expertise in the design, prestressing and construction of buried or architecturally enhanced water and wastewater storage tanks. The company's engineering and planning produces stronger, more attractive tanks with greater seismic reliability and a longer lifespan. Over the past 40 years, DYK has worked with clients in well-known municipal and private facilities worldwide to complete the storage of nearly 3 billion gallons of liquid storage. in individual tank sizes ranging from 80,000 gallons to 35 million gallons.
DYK Inc.
El Cajon, CA
Tel: 800-227-8181
Flexible expansion joint
Click here to enlarge image
The Flex-Tend® flexible expansion joint from EBAA Iron is now capable of a full 40 degrees deflection from stop to stop in sizes of 3'' to 12''. At 20 degrees per ball, this increased deflection adds 33% more flexibility per ball to provide maximum pipeline protection from damage due to ground motion including seismic disturbances. Sizes of 14'' through 30'' provide a minimum of 15 degrees deflection per ball.
EBAA Iron Sales Inc.
Eastland, TX
Tel: 800-433-1716
Web: www.ebaa.com
Concrete corrosion protection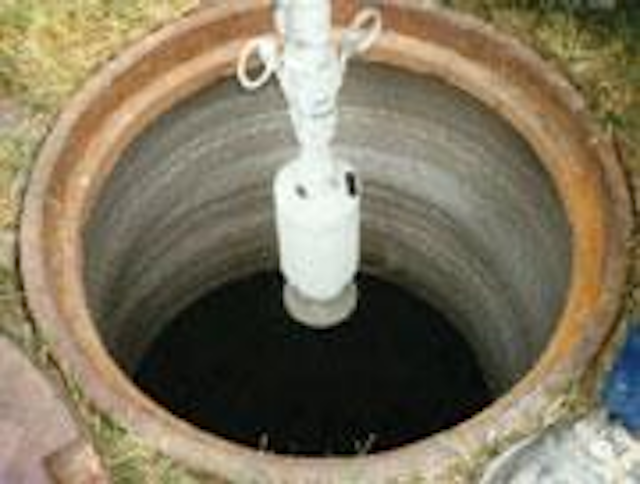 Click here to enlarge image
Con(mic)Shield®, available from AP/M Permaform, is designed to prevent corrosion in concrete sewer structures. The liquid admixture can be incorporated into repair mortars as well as new concrete for pipe, manholes and similar sewer structures. It prevents the growth of the T. bacteria that creates acid from sewer gases.
AP/M Permaform
Johnston, IA
Tel: 800-662-6465
Web: www.permaform.net
Molded grating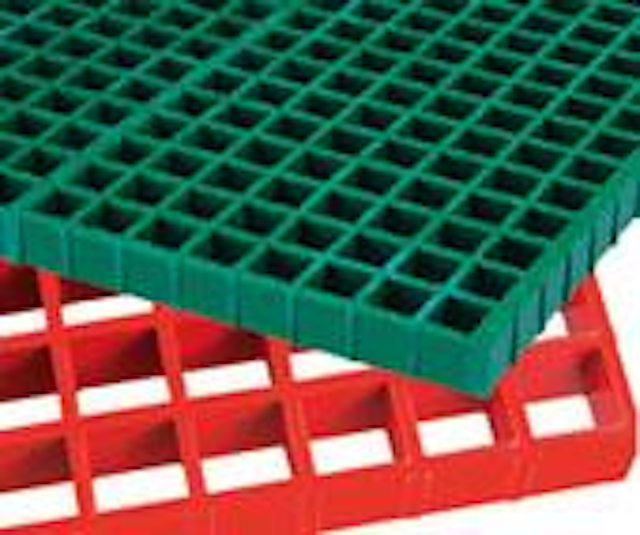 Click here to enlarge image
Molded fiberglass grating from Fibergrate Composite Structures features slip-resistant concave or grit-top surfaces that delivers sure footing unmatched by metal, wood or concrete floors. The molded grating's open mesh design allows debris to fall through the grates that prevents hazardous buildup on walking surfaces. This same design also provides a high level of ventilation to enhance drying.
Fibergrate Composite Structures Inc.
Addison, TX
Tel: 800-527-4043
Web: www.fibergrate.com
Breather vent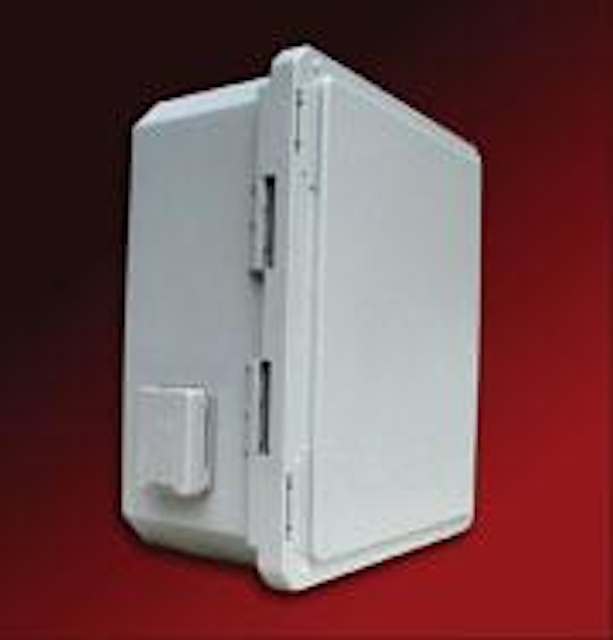 Click here to enlarge image
Stahlin Non-Metallic Enclosures has introduced a new composite fiberglass Breather Vent. The vent allows the enclosure to "breathe"- allowing the free passage of air thus equalizing the pressure differential between the enclosure and ambient before it builds to the point where a leak path is developed. The company's vent is currently the only non-metallic vent carrying a UL type 4X rating. Typical applications include outdoor remote monitoring, electronics, indoor/outdoor chemical processing, gas monitoring, mass transit control systems, pump stations, waste water treatment systems, and units housing variable frequency drive systems.
Stahlin Non-Metallic Enclosures
Belding, MI
Tel: 616-794-0700
Web: www.stahlin.com
Tank, pump system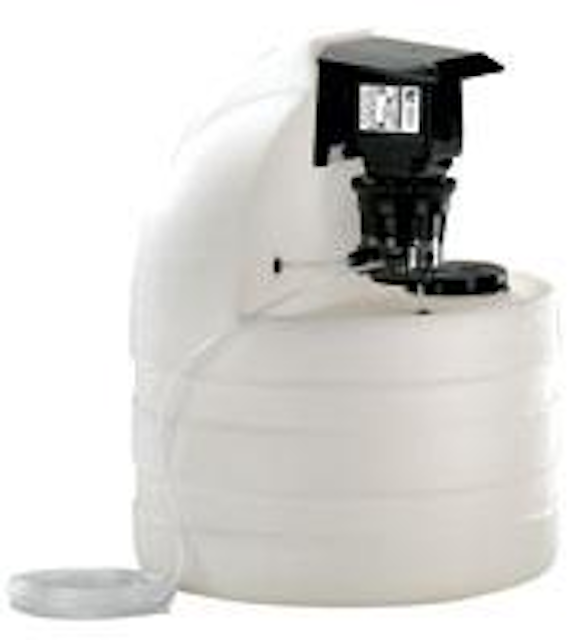 Click here to enlarge image
G. H. Stenner, a manufacturer of peristaltic metering pumps, has combined its pump with the convenience of a tank to create a system that customers have requested. The systems are completely assembled at the factory and shipped ready for installation. The tank is available in UV resistant gray or natural; 15 or 30 gallon and constructed of polyethylene for indoor or outdoor applications.
G.H. Stenner & Company, Inc.
Jacksonville, FL
Tel: 800-683-2378
Web: www.stenner.com
Coating systems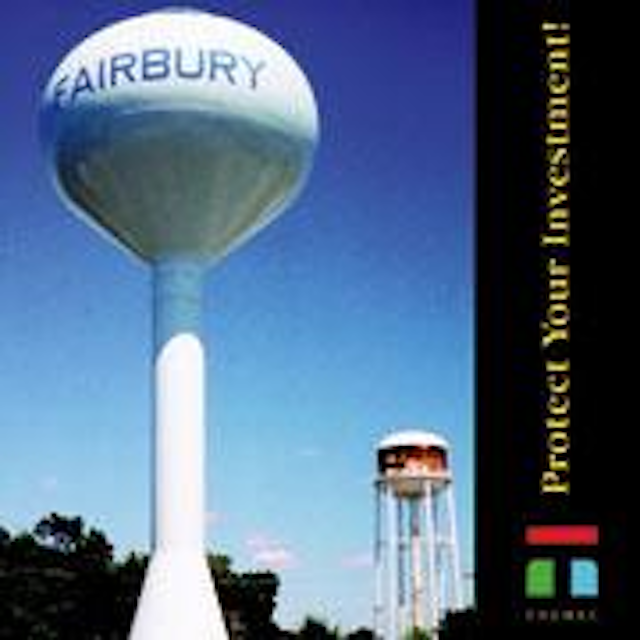 Click here to enlarge image
Tnemec offers high performance coatings for tank and other structures in the water market. Its Series 91-H2O HydroZinc is a two-component, moisture-cured, zinc-rich primer for the interior and exterior of steel potable water tanks. It is both NSF and AWWA approved for water tank service. Its Series 700 HydroFlon is a fluoropolymer urethane exterior finish coat especially designed for potable water tanks.
Tnemec Co., Inc.
Kansas City, MO
Tel: 800-863-6321
Web: www.tnemec.com
Epoxy coating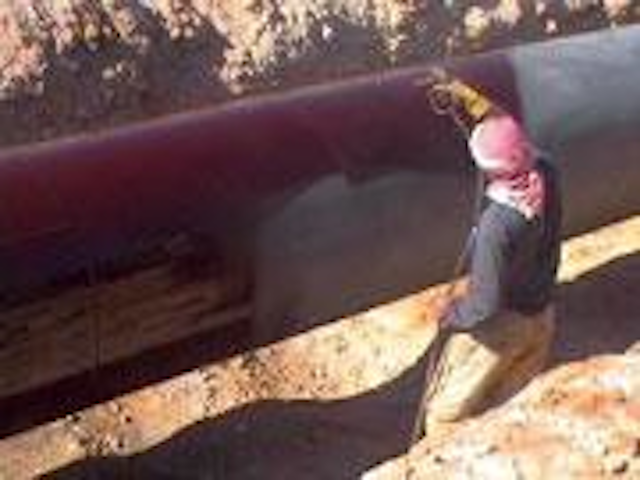 Click here to enlarge image
A new high-temperature liquid epoxy that provides excellent cathodic disbondment resistance for pipeline and industrial applications with surface operating temperatures up to 100 degrees Celsius (212° F) is now available from Tyco. Named R100, the new product is the latest addition to the company's Powercrete brand. It was specially formulated to meet market demands for a 100 percent solids (no VOC) primary corrosion coating that can be built in one pass to a minimum of 40 mils (1 mm) without sags or icicles. It is one of only a few coating products in the pipeline industry to use special "Novolac" chemistry, a technology that offers a far greater range of chemical resistance and thermal stability than other resin systems.
Tyco Adhesives CPG, a unit of Tyco International Ltd.
Norwood, MA
Tel: 800-248-0149
Web: www.tycocpg.com
Fiberglass composite parts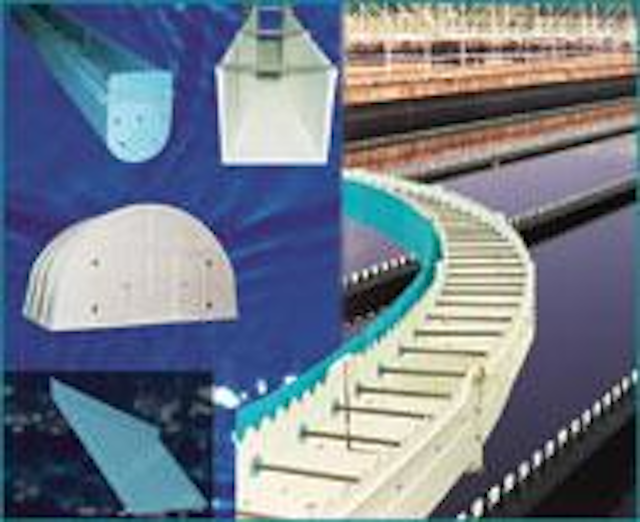 Click here to enlarge image
MFG Water Treatment Products' fiberglass parts are engineered for use in water and wastewater treatment applications and plants. The parts are corrosion resistant, high strength, light weight, dimensionally stable and easy to install. Fiberglass parts are used in clarifiers, troughs, flumes, gates, launder covers and engineered structures. The parts are available in a choice of colors and thicknesses.
MFG Water Treatment Products
Union City, PA
Tel: 877-826-2509
Web: www.mfgwtp.com
Aluminum covers
Ultraflote Corp. designs, manufactures and installs aluminum covers for the water and wastewater industry. Its Ultradome™ roof is custom engineered for specific design requirements. The self-supporting dome allows for maximum overhead space and provides interference-free operation for equipment. The Quad Seal™ flat cover, for both rectangular and round tanks, consists of individual, interlocking panels made of reinforced extruded aluminum. The company also offers Geotruss™ covers for rectangular and square structures that require overhead room and access.
Ultraflote Corp.
Houston, TX
Tel: 713-461-2100
Web: www.ultraflote.com
Storage tanks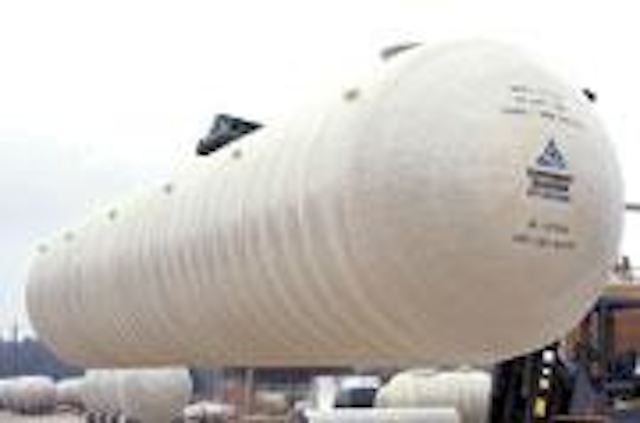 Click here to enlarge image
Containment Solutions Inc. (CSI) specializes in the manufacturing of underground fiberglass storage tanks (500 - 50,000 gal.) designed for long-term containment of potable and non-potable water storage. The tanks can be supplied with an NSF61 certified liner for storage of potable water.
Containment Solutions Inc.
Conroe, TX
Tel: 936-756-7731
Web: www.containmentsolutions.com
Epoxy coating, primer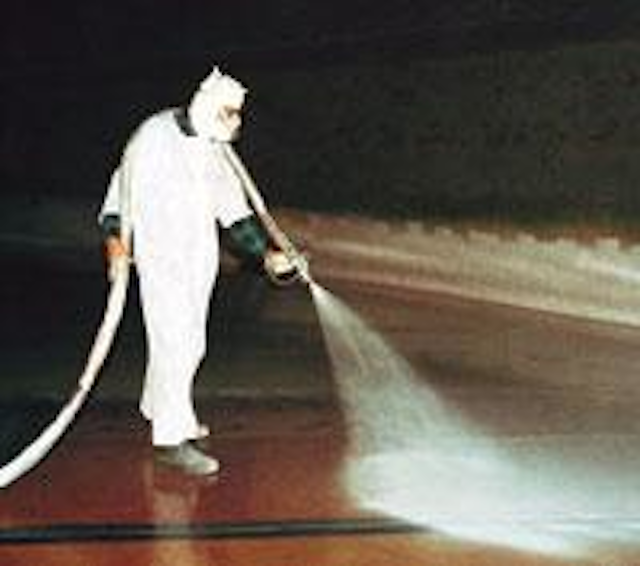 Click here to enlarge image
Sherwin-Williams Industrial and Marine Coatings group now offers Dura-Plate® 235 NSF Multi-Purpose Epoxy and Dura-Plate® UHS NSF Primer as part of the company's comprehensive ControlTech™ line of low-VOC, high performance coating systems for tank linings, secondary containment, and corrosion control.
Sherwin-Williams Co.
Brea, OH
Tel: 800-524-5979
Web: www.sherwin-williams.com
Tank consultants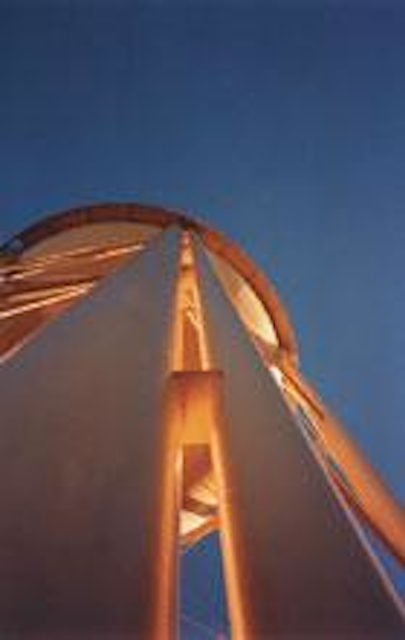 Click here to enlarge image
Tank Industry Consultants offers a line of engineering services for storage tanks from new tank construction to tank demolition, from structural and coatings evaluations to lead paint abatement, from pre-maintenance evaluations to work-in-process and one-year anniversary inspections. The company's staff of engineers, field technicians, and specially trained support personnel have been involved in more than 3,500 storage tank projects throughout the United States and in Canada.
Tank Industry Consultants
Indianapolis, IN
Tel: 317-271-3100
Web: www.tankindustry.com
Plastic cabinets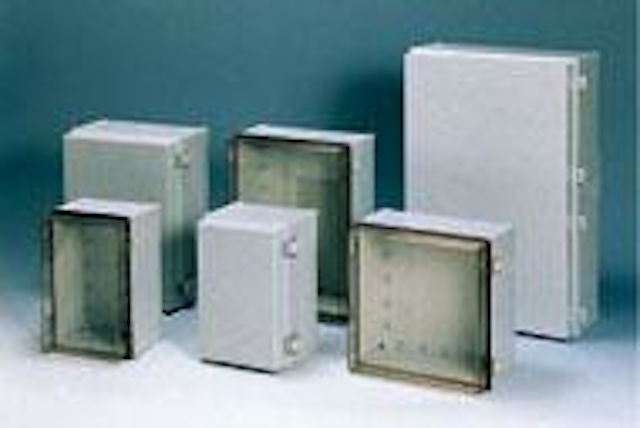 Click here to enlarge image
Fibox's CAB PC family of wall mounting plastic cabinets, built from corrosion resistant polycarbonate (PC) material, is available UL listed. In addition, the units are rated NEMA 4X, 12, and 13. They also have an enclosure flammability rating of UL - 5V. The enclosures offer an optional swing-out door and feature an opaque or smoked transparent cover, quick release latches on the long or short side, and a latch or key lock door. Choose from a wide range of sizes that can be machined, painted, and marked to meet custom requirements. The enclosures offer 7'' depth, width from 8'' to 24'', and height from 8'' to 20''.
Fibox USA
Glen Burnie, MD
Tel: 888-342-6987
Web: www.fiboxusa.com
Pre-fabricated lift stations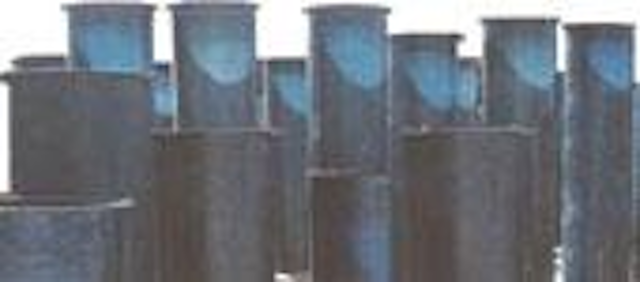 Click here to enlarge image
Topp Industries is a manufacturer of fiberglass pre-fabricated lift stations. The stations are available with attached or unattached valve boxes designed to isolate the valves, controls and service personal from the wet well sewage chamber. Utilities can provide the company with their specifications and drawings, and the company will manufacture and assemble a complete system.
Topp Industries
Rochester, IN
Tel: 800-354-4534
Web: www.toppindustries.com
Package tank systems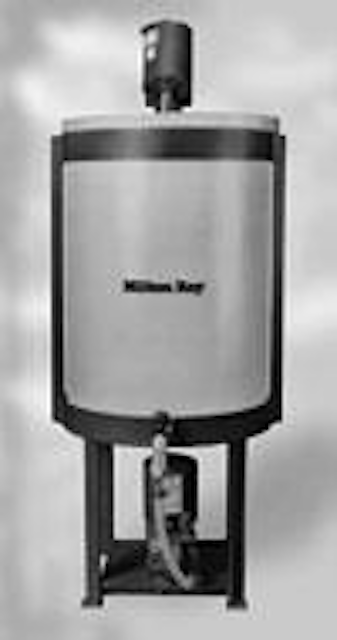 Click here to enlarge image
Package tank systems and structures are available as off-the-shelf pre-engineered systems from the Milton Roy family of products. The 4201 Series contains a circular tank system with all piping and fittings to provide basic chemical feed for in-plant or remote locations. Models include pump under tank, pump next to tank or pump over tank. The 4211 is a flooded suction system suitable for remote as well as local applications.
Milton Roy Inc.
Ivyland, PA
Tel: 215-441-0800
Web: www.miltonroy.com
Bolted tanks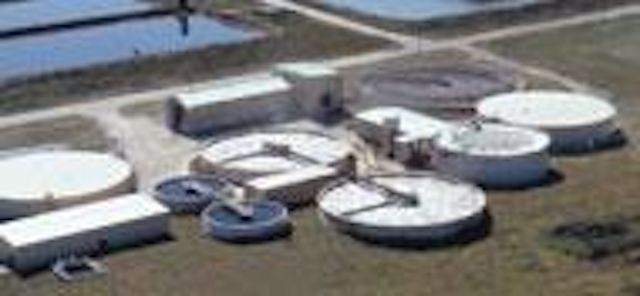 Click here to enlarge image
Columbian TecTank is a fabricator of bolted tanks for digesters, clarifiers, leachates and aeration. Its factory applied, thermally cured coating systems offer excellent corrosion protection, especially its Trico-Bond 487 high performance coating. The tanks are manufactured in the company's ISO 9001 facilities. Its 100+ years experience and state of the art engineering capabilities are able to shorten the industry norms for the design, construction and approval cycles on tank systems.
Columbian TecTank
Kansas City, KS
Tel: 913-621-3700
Web: www.columbiantectank.com
Launder cover system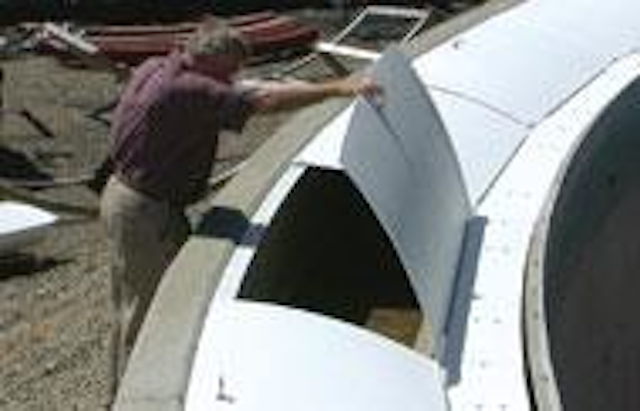 Click here to enlarge image
The NEFCO Launder Cover System is specifically designed to inhibit the growth of algae on the launder trough, weir and scum baffle, while it reduces odors and keeps out dirt and debris. Plants with a history of scrubbing algae on a weekly basis report that, with the cover, they simply hose the trough down once a year. The cover mounts above the weir wall and extends from the scum baffle to the outer tank wall, with hinged panels that provide access for launder inspection and maintenance.
NEFCO, Inc.
Palm Beach Gardens, FL
Tel: 561-775-9303
Web: www.nefcoinc.com
Access doors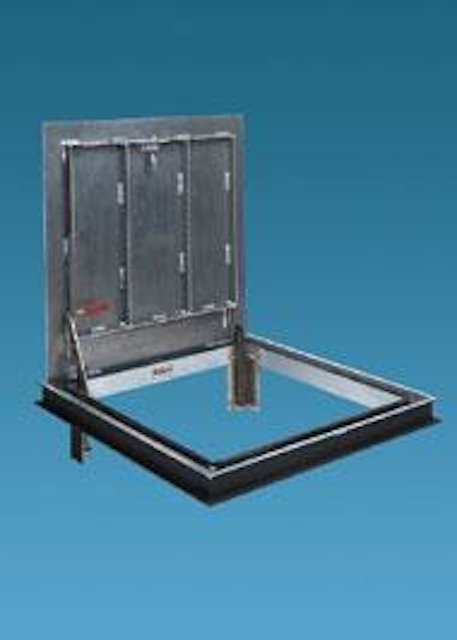 Click here to enlarge image
The Bilco Type J-AL-R access door is specifically designed to contain odors and reduce the air leakage rate in wastewater processing systems and other odor emitting applications. Tested under the pressure differential of a 1" column of water, this unique door provides an air infiltration rate of less than 1.0 CFM per linear foot of frame opening. The doors feature a full EPDM gasket and are engineered for smooth operation.
Bilco Co.
New Haven, CT
Tel: 203-934-6363
Web: www.bilco.com
Tank mixing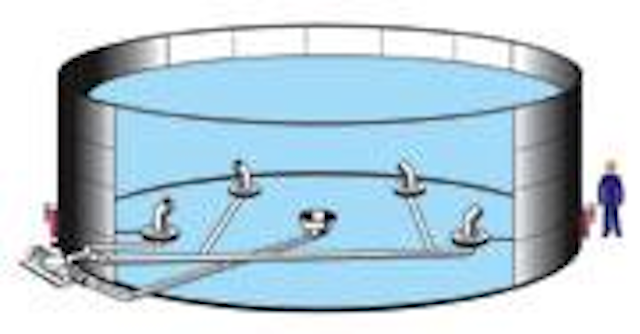 Click here to enlarge image
The JetMix Vortex Mixing System provides mixing of liquids and suspended solids in large storage tank applications. The system is based on patented technology designed and manufactured by Liquid Dynamics. A pair of floor-mounted, lifetime-warranted nozzles can be rotated 360 degrees, creating a toroidal flow pattern. In digester mixing applications, the system will reduce volatile solids by 12%, increase methane gas production by 15%, and save 75-90% in energy costs, due to intermittent cycles.
Liquid Dynamics Corp.
St Charles, IL
Tel: 630-513-8366
Web: www.jetmix.com
Prestressed concrete tanks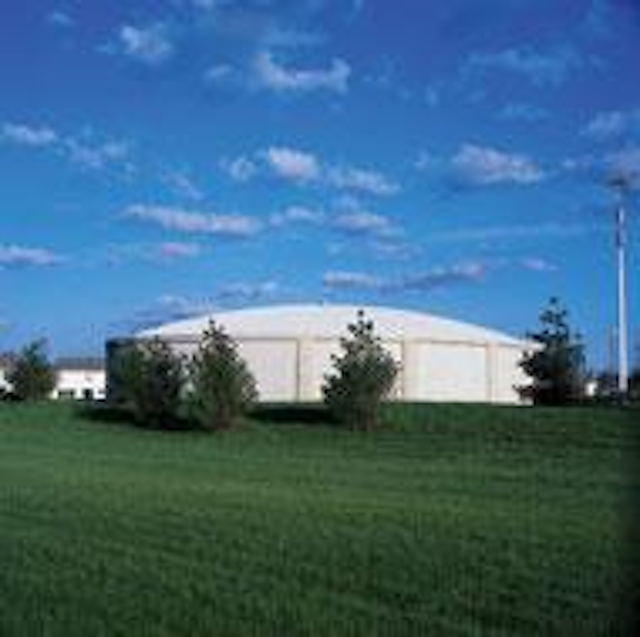 Click here to enlarge image
Preload has completed the construction of a 3.0 MG clearwell tank for the City of Carmel, IN. The tank measures 143' ID x 25' SWD and incorporates 4' wide brick pilasters. Built to the AWWA D110, Type III Standard for Circular Wire-Wound Prestressed Concrete Water Tanks, the walls are always in compression despite varying hydrostatic loads. Wire-wound prestressed concrete tank construction results in a very long service life with no routine maintenance or repainting. The consulting engineer was Jones & Henry Engineers.
Preload Inc.
Hauppauge, NY
Tel: 631-231-8100
Web: www.preload.com
Storage, containment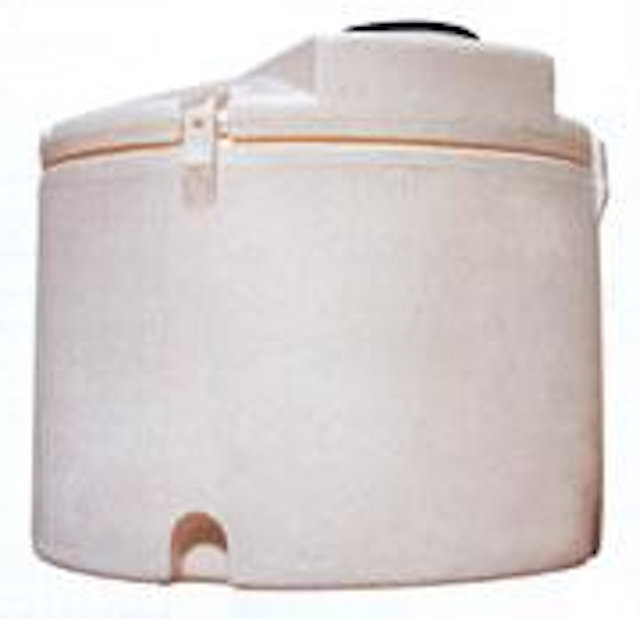 Click here to enlarge image
Poly Processing offers the Safe-Tank® storage and containment system, the tank within a tank. The high density crosslinked polyethylene tanks alleviate the need to build large high maintenance concrete containment areas. In the event of a spill, the system's all-in-one design features a protected containment area that will safely isolate reactive chemicals within the footprint of a standard vertical tank.
Poly Processing Co.
Monroe, LA
Tel: 318-345-7155
Web: www.polyprocessing.com