New Technologies Featured At WEFTEC Exhibition
The Water Environment Federation's Technical Exhibition and Conference (WEFTEC) celebrates its 75th anniversary this fall.
Jul 1st, 2002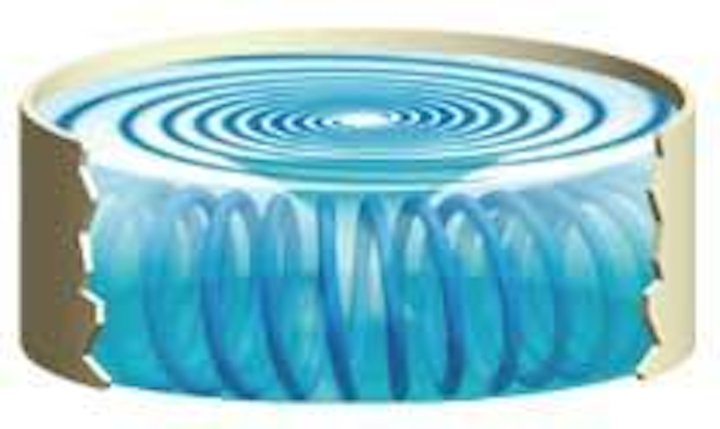 The Water Environment Federation's Technical Exhibition and Conference (WEFTEC) celebrates its 75th anniversary this fall. Set for Sept. 28 through Oct. 2, the conference and equipment exhibition will be held at the McCormick Place convention center in Chicago, IL.
Annually attracting more than 15,000 attendees and 800 exhibiting companies, WEFTEC covers a wide spectrum of today's critical water quality issues, including utility management, groundwater remediation, watershed management, water reuse, biological monitoring, biosolids management, and much more from around the world.
WEFTEC 2002's Opening General Session will commemorate both the Federation's 75th anniversary and the 30th anniversary of the Clean Water Act (CWA). Chicago Mayor Richard Daley will welcome attendees to "The Windy City" and also speak about the city's progress under the CWA and the funding crisis America's cities face in trying to maintain and upgrade aging water system infrastructure.
U.S. Environmental Protection Agency Administrator Christie Whitman has been invited to provide the keynote address. The former Governor of New Jersey will provide a national perspective on progress made since the Clean Water Act was established, and will outline the Agency's water goals for the future.
WEFTEC is designed to provide water quality professionals with up-to-date information on all the latest regulations, technology and research in water quality. It also provides a chance to communicate findings, experience, and ideas to others.
The WEFTEC Exposition is one of the world's largest displays of wastewater and water quality products and services. It will feature hundreds of companies displaying their newest and best products. Attendees will be able to meet one-on-one with manufacturers, consultants, and contractors participating in the exposition.
A dynamic link to all of the latest information on WEFTEC is available on the Internet at www.WEFTEC.org. The site provides a streamlined, electronic way for users to register for the conference, make lodging arrangements, find a particular exhibitor, or preview the conference's many technical sessions, workshops, facility tours, and special events.
Online registration enables users to select from different categories and optional or multi-choice events, alerts users when an activity is already sold out, and automatically calculates the total fee. When a credit card transaction is completed, the site will e-mail the user a confirmation.
A Week-At-A-Glance feature allows users to browse WEFTEC committee meetings, special event and workshop/facility tour descriptions by the day of the week.