A Complete Pump Control Package
• The new FlowStation 110 is an integrated solution for pump-up and pump-down applications.
Jul 1st, 2009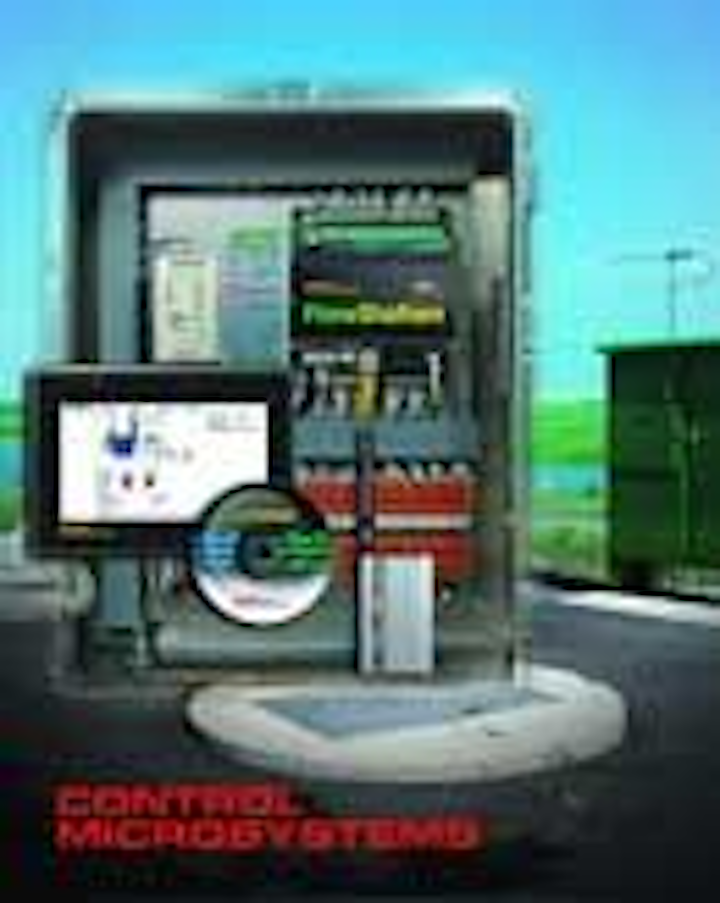 • The new FlowStation 110 is an integrated solution for pump-up and pump-down applications.
The FlowStation 110 from SCADA products specialist Control Microsystems is an out-of-the-box pump station controller package designed for use in stormwater and wastewater lift stations and common pump-up applications.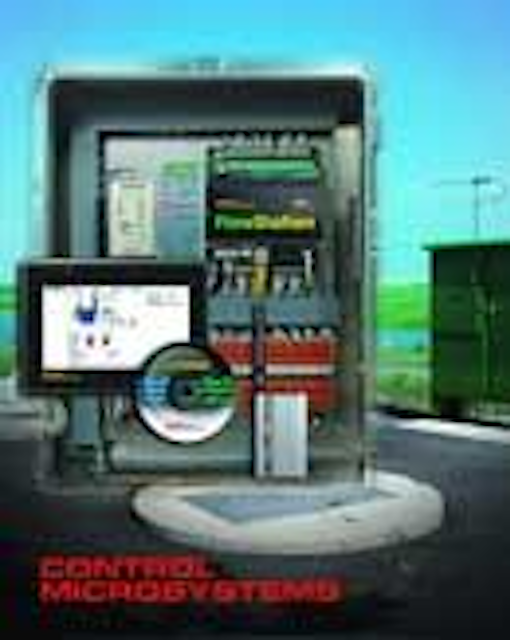 Click here to enlarge image
With its built-in web server and human-machine interface (HMI) configuration, the new pump station control system can be set up locally by field technicians or remotely by system engineers — and, as such, is ideal for stand-alone installations or as part of a greater SCADA network. System components consist of a dedicated pump controller, a color touch-screen local operator interface, a GPRS modem for remote web browser, SMS, and email alarming, or a serial or Ethernet radio for SCADA connectivity.
A progressive feature of the FlowStation is the integrated BlackBerry interface for central viewing and alarm acknowledgement. Local configuration and operation is handled with connections to laptop computers and optional touch-screen interface via industry-standard Modbus/USB, serial Modbus RTU, and Modbus/TCP protocols. For larger water control systems, the pump controller provides interface tools that exploit the product's integrated web server and Ethernet capabilities, making the product accessible wherever the Internet or WAN/LAN is available.
To manage power use and related costs, the system supports the monitoring, calibration, and alarming of pump current draw, as well as minimizing energy consumption during peak demand periods through the use of up to three alternate setpoint groups.
FlowStation provides the tools to extend its features beyond the out-of-the-box functions to support options such as: Modbus connection to motor protection relays, control of vent fans, backup generators, oxygen injection, and additional pump interlocks. These and other custom features can be implemented using optional TelePACE Ladder Logic or C++ programming.
---
Founded in 1980, Control Microsystems is a global supplier of automation products for SCADA systems. Contact: 888-267-2232 and www.controlmicrosystems.com