Product Showcase
Collection of new products of special interest to the industrial water and wastewater markets.
Jun 1st, 2016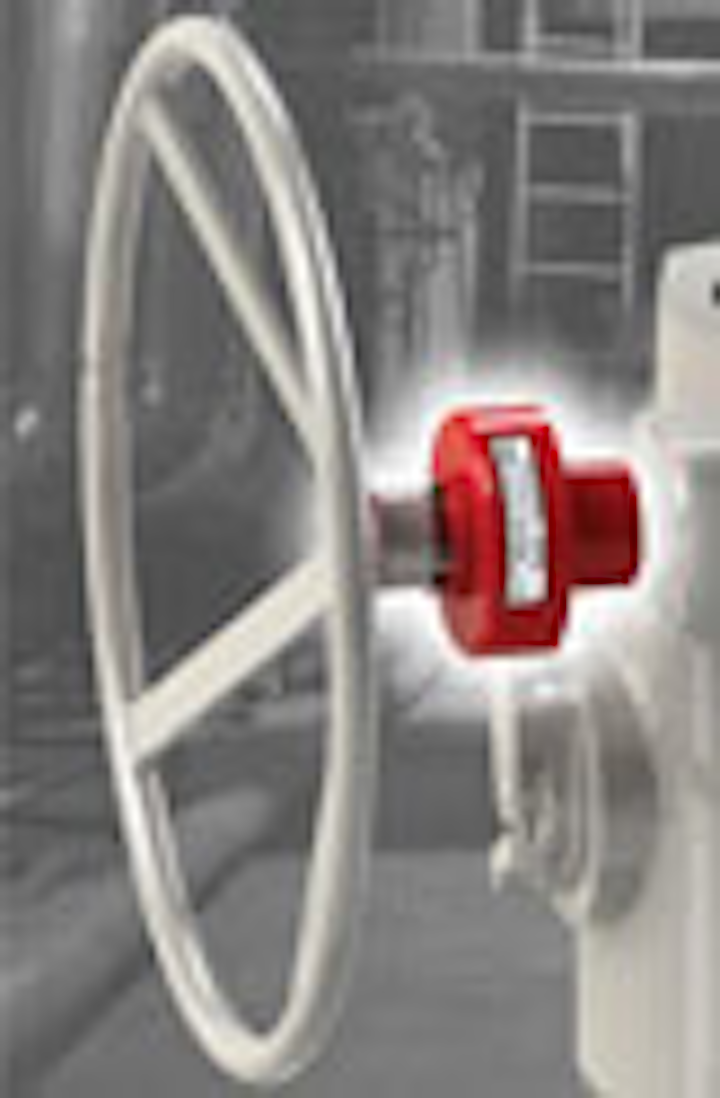 Overtorque protection
Aunspach Controls' Models D86 & D80 Valve Overtorque Protectors prevent water and wastewater valve damage caused by excessive operating torque. Operator safety is enhanced, valve damage and possible system downtime are avoided. Both models transmit operating torque but stop damaging torque. No maintenance is required. The mechanisms are permanently lubricated and hermetically sealed to exceed IP68 water ingress standard. Units are shipped pre-calibrated and ready to mount.
Aunspach Controls
Solids management
New sewage, poultry waste, plastic bags, hair, stringy material and other clog-prone materials can wreak havoc on pumps. Gorman-Rupp's new Eradicator™ Solids Management System upgrade kit for Super T Series® self-priming centrifugal pumps can help. This system consists of a new, patented lightweight inspection cover, a back cover plate incorporating an obstruction-free flow path, and an aggressive self-cleaning wear plate including laser cut notches and grooves, along with a revolutionary tooth designed to clear material from the eye of the impeller.
Gorman-Rupp Company
Ion exchange
Tonka Water's Pur-IX™ system is an ion exchange process that operates at maximum efficiency while producing minimum waste and salt usage. The system incorporates a series of ion exchange vessels, which are continuously treating water and regenerating vessels through a multi-port valve. This continuous process provides maximum resin loading but prevents nitrate dumping with its parallel vessel configuration. The multi-port valve has specially designed ports that eliminate pressure spikes so even during stage rotation, the feed or well pump will never see adverse pressure conditions. The treatment processes include nitrate removal from potable water, softening and other applications.
Tonka Water
Petrolatum tapes
Denso Petrolatum Tapes can be used to protect pipes, flanges, valves and irregular shapes in aggressive soils, vaults, wet environments and many other corrosive environments. Denso Petrolatum Tape meets AWWA C217 Standards. No special training or equipment is required to install and the product can be applied in arctic or tropical temperatures.
Denso North America
Storage solutions
Aquastore® storage solutions from CST include tanks, reservoirs, standpipes and composite elevated tanks. Aquastore's Vitrium™ glass-fused-to-steel/enamel coating and patented Edgecoat™ technology is an ultra-low maintenance, NSF-approved coating that never needs painting. Turn-key installation by the company's world-class dealer network provides a local single-point of contact for the life of your tank. Aquastore tanks meet all standard design codes such as AWWA D-103, ANSI/NSF Standard 61, AISC, FM codes and NFPA Standard 22. CST Industries is a global leader in the design and manufacture of Aquastore storage solutions.
Aquastore
Non-contact radar transmitter
Magnetrol International has launched the Pulsar™ Model R96 Non-Contact Radar transmitter for accurate, reliable level control in process applications. The two-wire, loop-powered, 6 GHz radar transmitter measures a wide variety of liquid media in process conditions ranging from calm product surfaces and water-based media to turbulent surfaces and aggressive hydrocarbon media. Features include an extensive measurement range of 130 feet (40 meters), advanced diagnostics with automatic waveform capture and data logging, and a powerful device type manager (DTM) with field configuration and troubleshooting capabilities.
Magnetrol International