Novel Approaches, Advanced Solutions in Pulp and Paper
Unique projects lead to more sustainable water and wastewater management
Jan 1st, 2016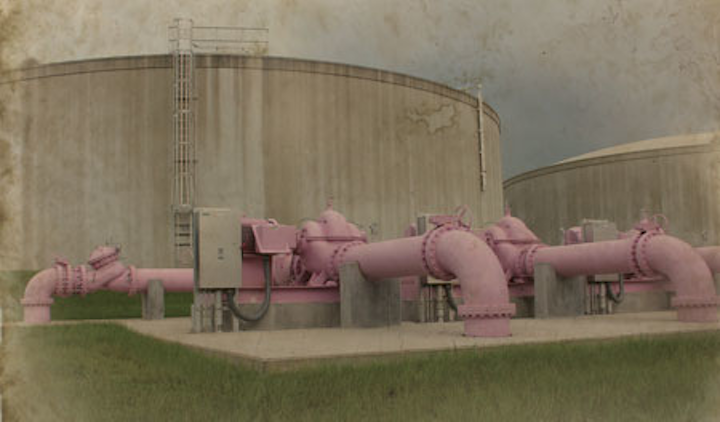 By Jeff Gunderson
Against a backdrop of mounting water stress and driven by the need to address critical water and wastewater needs, operators in the pulp and paper sector are increasingly adopting progressive treatment strategies as measures to enhance the sustainability of operations and reduce water shortage risks.
Recent examples at industry mills - in some cases combining cutting-edge technologies and strategic implementation - demonstrate how challenges can be effectively overcome and multiple benefits achieved in the process. As a result, pulp and paper manufacturers are treating wastewater more efficiently, using less energy, reducing water withdrawal from the environment, and finding beneficial reuses of wastewater.
Boosting Water Purification Capacity
In Arizona, Doubletree Paper Mills implemented an integrated, high-efficiency water treatment system at its expanded manufacturing operation in Gila Bend that employs reverse osmosis (RO) for purifying groundwater and treating recycled wastewater for use in the facility's paper manufacturing processes. The new advanced water treatment solution, from Massachusetts-based Desalitech, effectively doubles the operation's water purification capacity while also significantly reducing energy requirements and wastewater generation. The Desalitech ReFlex reverse osmosis system features patented Closed Circuit Desalination (CCD) technology that optimizes the configuration of standard reverse osmosis components, a process design that enables for very high recovery rates (as much as 98 percent) in a single-stage system. After incorporation at Doubletree's facility, the rate of water recovery increased from 75 percent to 90 percent, brine waste flow dropped from 25 percent reject down to 7-8 percent reject, and energy use decreased by 25 percent. Through highly efficient treatment, the solution enables for a more sustainable use of groundwater in a drought-prone area.
"Operating in an arid region with limited water supply, Doubletree was intent on making the best use of water extracted from the ground - high recovery and effective utilization of source water was one of the big drivers for this project," said Rick Stover, executive vice president at Desalitech. "U.S. paper mills draw large quantities of fresh water from the environment, so anything that can improve water use efficiency and water treatment efficiency really does bring substantial benefits."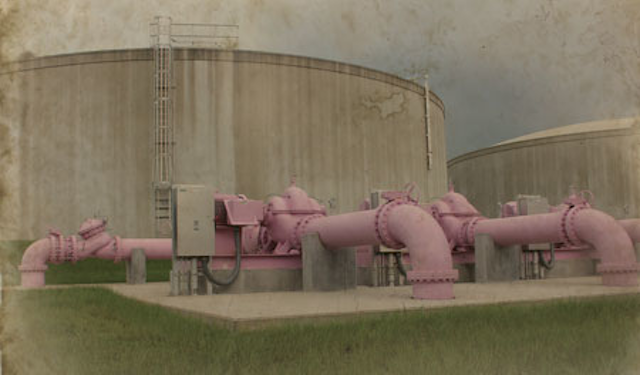 ECUA's new, $316 million advanced wastewater treatment facility produces reclaimed water that's allocated to a variety of end users for reuse.
The ReFlex RO system also proved highly effective in purifying groundwater from a well with significant geothermal activity and high concentrations of bacteria and minerals. Engineered with high flexibility for treating problematic and varying feed waters, the system relieved Doubletree's burden of frequent biocide treatments and pH cleanings.
"Our systems continuously flush concentrate before precipitation can occur and utilize short membrane arrays that cycle from the feed water up to the final brine concentration," Stover said. "This prevents biofouling and scaling, reducing downtime and maintenance costs."
Optimized Ozonation
When a major European paper mill that produces high-quality magazine papers set out to increase product whiteness while also reducing water intake, it was faced with a new challenge: how to maintain current production capacity and still treat the resulting higher concentration wastewater to the chemical oxygen demand (COD) limits required for discharge. For producing brighter paper, a more intensive bleaching sequence is required, which increases the proportion of non-biodegradable organic compounds in the treated effluent.
As an alternative to pursuing conventional total chemical oxidation treatment and managing for increased sludge precipitation, the mill instead integrated a new treatment process which combines ozonation and biofiltration with the existing treatment operation for surpassing target COD reductions, reducing sludge formation, and improving energy efficiency. The BIOFIT.Oxyd2, from Hager+Elsässer (an Aquarion Group company based in Germany), treats wastewater through a multistage, low-pressure process that breaks down non-biodegradable substances using an advanced oxidation process.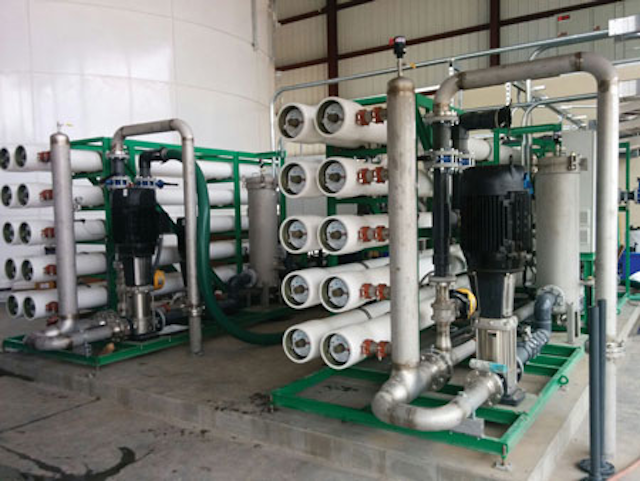 Doubletree Paper Mills installed Desalitech's ReFlex Reverse Osmosis system featuring patented Closed Circuit Desalination (CCD) technology for increasing the rate of water recovery from groundwater and minimizing brine waste. Photo courtesy of Desalitech.
Financed by an environmental protection agency in the European Union as a demonstration project, the solution works by employing partial chemical oxidation - utilizing an optimized ozone application and hydrogen peroxide - and subsequent biodegradation of difficult-to-remove pollutants.
According to Ingulf Schroeter, market manager for pulp and paper with Hager+Elsässer, the key strategy behind this process is to open the molecular and double bindings of problematic contaminants to a degree where they can be easily treated with biofiltration. "In reality, we could oxidize all COD to CO2, but that would require a vast use of ozone and an unnecessarily high consumption of energy," Schroeter said. "The application of ozone is controlled exactly to a specified limit. By closely regulating this process, costs are minimized and results are optimized."
The system also recovers oxygen and, after being pressurized, is recycled back to the upstream biological treatment process where it is reused, reducing energy demand. "The system is designed at every stage for the most efficient use of energy," Schroeter said. "In this sense, it is really an energy-saving process."
Beneficial Reuse
Last year, International Paper (IP) established a multifaceted water reuse project at its Pensacola, Fla.-based containerboard mill that demonstrates the extent to which reclaimed wastewater can be maximized for beneficial purposes. The project, which received the 2015 Leadership in Sustainability Award for Water from the American Forest & Paper Association, includes a partnership with Emerald Coast Utilities Authority (ECUA) in which IP receives treated effluent from the utility for reuse in its operations, supplementing water process requirements and reducing freshwater withdrawals. Additionally, wastewater treatment upgrades were completed at the Pensacola mill to enable for the mill's own treated effluent to be beneficially reused. Reuse of municipal effluent was made possible after ECUA built a new, $316 million advanced wastewater treatment facility, producing reclaimed water of which 100 percent is allocated to a variety of end users for reuse. "We receive approximately 5 million gallons of purified effluent each day, accounting for 20 percent of our daily water demand," said Kyle Moore, environment, health and safety manager at IP's Pensacola mill. "The incoming effluent is such a high quality that we are able to blend it with our normal makeup water without any additional treatment."
Concurrent with designing this arrangement, IP began exploring further reuse opportunities - specifically, how wastewater generated at the mill could be utilized for enhancing the nearby coastal wetlands of Perdido Bay. Studies of these estuarine systems conducted by IP revealed the effluent quality changes that would be required.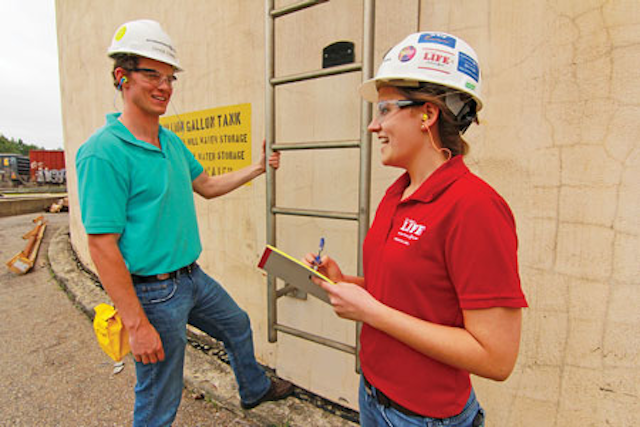 Pensacola mill employees inspect the mill's combined well and reclaimed water tank. Photo courtesy of International Paper.
"Historically, our treatment systems were configured for reducing biological oxygen demand, but based on our evaluations of these areas we determined that treatment needed to focus on nutrient reductions," Moore said. "As a result, we redesigned the mill's biological process, incorporating activated sludge."
By pursuing reuse in this fashion, IP could also fulfil its other environmental goal of restoring Elevenmile Creek, the small receiving water that was the mill's traditional point of discharge. "Although our effluent was highly treated, it represented 95 percent of the stream's flow, dominating the ecology," Moore said. "By eliminating that discharge, the stream could be allowed to return to its natural condition."
Now, instead of releasing to Elevenmile Creek, highly treated effluent from the Pensacola mill is piped 10 miles away to a 1,200-acre wetland system, supplying an area of Perdido Bay that was historically coastal wetlands prior to being drained and modified starting near the turn of the 20th century. "We helped re-establish and restore the natural hydraulic flow of that ecosystem," Moore said.
---
About the Author: Jeff Gunderson is a correspondent for Industrial WaterWorld. He is a professional writer with over 10 years of experience, specializing in areas connected to water, environment and building, including wastewater, stormwater, infrastructure, natural resources, and sustainable design. He holds a master's degree in environmental science and engineering from the Colorado School of Mines and a bachelor's degree in general science from the University of Oregon.