New Products
Compilation of new products for the industrial water market.
Aug 1st, 2017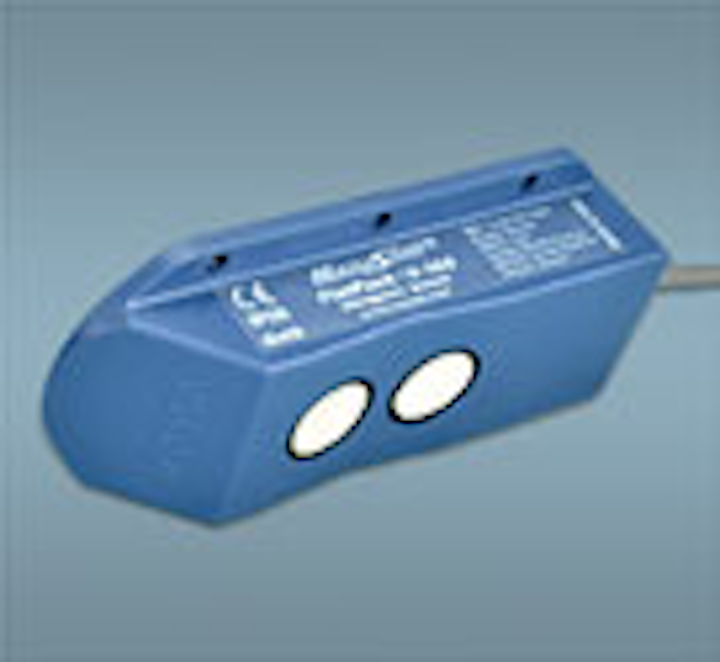 Remote monitoring sensors
Remote data logging to monitor wastewater flow is a cost-efficient way to avoid overflows, overloading pump stations and mapping aging collection systems. But dependable results require reliable sensors. Massa FlatPack® (shown here) for in-pipe level and PulStar® for manhole and pump station monitoring provide one-stop shopping for your RTU installations. The FlatPack non-contact sensor is RoHS compliant and IP68 rated. They are field proven designs and come in a PVC housing suitable for use in all-weather resistant moderate chemical environments from -40°C to +70°C.
Massa
Pump for landfill applications
Q.E.D. Environmental Systems Inc., a leading manufacturer of environmental products and a subsidiary of Graco Inc., announces its new Autopump Ultra 4.5 for landfills, featuring technology that eases wear, cleaning and maintenance. The most unique feature of the pump is its increased clearance between the float and discharge tube (three times the clearance of the previous version), as well as increased clearance between the float and outer casing. This cost-saving improvement allows for more high solids and precipitate to be pumped without the pump stalling, extending usage between cleaning and maintenance breaks.
Q.E.D. Environmental Systems
Peristaltic metering pump
Flex-Pro® A2 Peristaltic Pumps from Blue-White provide smooth, quiet pumping action that delivers precise amounts of chemicals to your system. Minimum feed: 0.02 gallons per hour (0.07 Lph); maximum 14.9 gallons per hour (56.2 Lph); pressures to 125 PSI. The A2's frame is ruggedly built and includes easily accessible advanced electronics, variable speed DC motor, and operator friendly touchpad. All Flex-Pro® pumps include the exclusive patented built-in Tube Failure Detection (TFD) System. It detects a wide range of conductive chemicals with no false triggering. If the TFD senses tube failure, the pump automatically shuts off.
Blue-White Industries
Rotary vane valve actuator
K-TORK vane actuators from Rotork are rotary actuators that do not require the conversion of linear to rotary motion. They are capable of delivering high-torque output and are suitable for a wide-variety of water and wastewater treatment applications. Available in both double-acting and spring-return configurations, they can operate ball, butterfly, or plug valves as well as many other mechanisms, such as dampers, that require a 90-degree rotation. The compact design centers the actuator over the valve, eliminating side-load stress on the valve.
Rotork
Circle No. 131 on Rader Service Card
Inline check valve
Red Valve's new CheckMate® UltraFlex™ Inline Check Valve, with its patented "Arc Notch" and optimized construction, opens 40% sooner than other check valves, allowing the pipeline and entire collection system to drain up to 40% faster. Because the UltraFlex Valve "snaps" open with far less head pressure, pipeline capacity is significantly increased, allowing a free flow of water during weather events and minimizing the chance for standing water to collect upstream.
Red Valve
Specialized columns for increased accuracy
The new range of Thermo Scientific MAbPac RP 1-mm columns are designed to provide the resolution and ruggedness required for high-performance, reversed-phase chromatography characterization of monoclonal antibodies, fragments, variants, antibody drug conjugates and proteins. With a 1-mm inner diameter, the new columns provide sensitive analyses of very small sample volumes at low flow rates for direct injection into the LC-MS, thus streamlining workflows and achieving high sensitivity. Featuring a polymeric resin with an optimized pore size and thermal and pH stability, the new columns allow consistent and efficient separations with low carry-over.
Thermo Fisher Scientific
Biocide for oil and gas applications
VigorOx® Oil & Gas is a peracetic acid-based biocide that is used for broad spectrum control of aerobic and anaerobic bacteria, rapid kill of planktonic and sessile (biofilm) bacteria and clarification of frack water to help other chemistries perform better. It supports the responsible development of shale resources in the oil and gas industry and has been utilized in applications across geologic formations and geographies including: Marcellus, Permian, Fayetteville, Eagle Ford and Bakken.
PeroxyChem LLC
Economizer systems for air cooled chillers
Technical Systems announces the availability of a range of factory built-to-order, air-cooled chiller products that use integral waterside economizer systems. Designed for applications where cooling operations must run all year round, these waterside economizer systems are ideal for owners of data centers, manufacturing facilities, or process loads who want to benefit from partial or free cooling to decrease their utility bills and improve system reliability. They lower the total kilowatts of energy used, reducing utility costs and decreasing customers' total cost of ownership. Instead of continuing to run compressors for cooling, the waterside economizer makes use of the cold ambient air to do the job.
Technical Systems
Extended life for piping systems
Kalenborn Abresist's ABRESIST® basalt-lined piping lasts 5 times longer than 1/2" wall cast iron. Pipes, elbows and fittings are custom engineered for each application and can be provided in a variety of end connection arrangements to easily retrofit into existing systems or install in new ones using flanges, grooved couplings, compression couplings or welded attachment. Most coating systems can be applied to the carbon steel outer casing. Excellent for abrasive slurry systems and pneumatic systems in pressure or vacuum conditions.
Kalenborn Abresist Corporation
Level probe
The Gladiator Smart Admittance Level Switch from Hawk Measurement is designed to detect the level of liquids, slurries, powders or solids in a tank or vessel. The unit can operate at temperatures of up to 842°F (450°C). The unit measures the capacitance or "admittance" between a probe and the wall of the container. As the level of the product rises to the level of the probe, or drops below that level, the capacitance measured at the probe changes. The Gladiator detects this change and produces an output. It is simple to set up and calibrate, and has excellent temperature stability.
Hawk Measurement