Product Showcase
Collection of new products of special interest to the industrial water and wastewater markets.
Jun 1st, 2017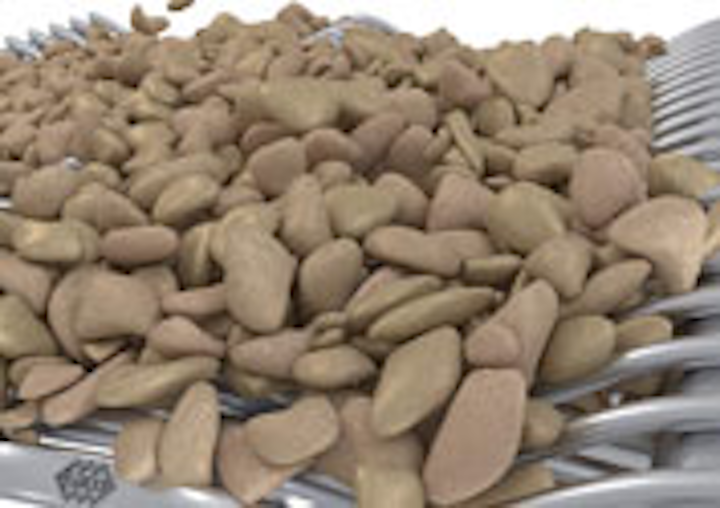 Pump for landfill applications
Q.E.D. Environmental Systems' new Autopump Ultra 4.5 for landfills eases wear, cleaning and maintenance. It features three times the clearance between the float and discharge tube of the previous version, as well as increased clearance between the float and outer casing. This cost-saving improvement allows for more high solids and precipitate to be pumped without the pump stalling, extending usage between cleaning and maintenance breaks. All metal parts are made from 316 stainless steel, and float ends on the pump are made from engineered plastics for easy cleaning, less friction and less wear on the discharge tube.
Q.E.D. Environmental Systems Inc.
Mesh filter
GKD-USA's mesh filter for the oil and gas exploration and water filtration markets, called porometric mesh, is a new mesh weave with significantly more porosity and air permeability. Developed from a comprehensive experimental study in which the erosion behavior of filter media for sand control in well pipes was investigated, the new type of mesh brings oil and gas exploration facilities more throughput at local pore velocities. For water and wastewater filtration facilities, the mesh offers high permeability, low-pressure losses and a sharp particle retention rate.
GKD-USA Inc.
Finance modeling
The Water Risk Monetizer, a financial modeling tool that enables businesses to factor current and future water risks into decision making, now incorporates water quality into its site-specific risk analysis to provide a more comprehensive risk assessment. Developed by Ecolab, the tool is designed to advance corporate water management using best-in-class local water basin datasets, economic techniques and scientific methodologies to monetize water-related business risks. New features include assessment of incoming water risk based on quantity and quality, assessment of outgoing water risk based on water quality, and more.
Ecolab
In-line liquid ultrasonic flow meters
Flow Technology's QCT Series of liquid ultrasonic flow meters are four meters that are available in sizes ranging from 1/8" to 1". The QCT Series in-line ultrasonic meter has been specifically designed for applications that require excellent accuracy and repeatability at an economical price point. The compact QCT Series has no moving parts and there is nothing in the flow stream that will cause an increase in pressure drop. The small-footprint, lightweight device is ideal for low-viscosity liquid applications including water-based products and oils. All-plastic construction makes it ideal for corrosive applications.
Flow Technology Inc.
Heavy metal precipitation
Synlite is a patented chemical reagent that permanently encapsulates hazardous metals allowing for an effective way to dispose of dangerous toxic sludge. Synlite can directly replace existing hydroxide precipitants and is introduced into water via solid or slurry forms All that's left behind is a non-hazardous sludge that passes EPA 1311 TCLP. It can be used as a standalone product or in addition to other products. The hydroxyl components in Synlite raise the pH of solution for precipitation of metals while the zeolite material removes metals by adsorption, ion exchange and physically trapping ions within the lattice structure.
Synlite Water Technology
Methane detection
Satelytics, an Ohio-based software company, announces passive methane detection methods for wells and pipelines. Satelytics is a software platform designed for customers in the oil and gas, pipeline, power, and water and wastewater industries that need to monitor large and geographically dispersed infrastructure. It synthesizes large volumes of satellite and aerial imagery - measured in terabytes - into important areas of focus. The methane algorithm accounts for wind and atmospheric variation to ensure only the actual plume is quantified. Satelytics is able to monitor large areas, visualize methane plumes, and alert operators if measurements fall outside of prescribed thresholds.
Satelytics