Pumps for Food Processing Clean Enough to Eat Off
Is your pump clean enough to eat off? Or, it sounds better if we say, the pumps used in food processing are so clean that you can eat what's pumped through them - and they are.
Jul 1st, 2007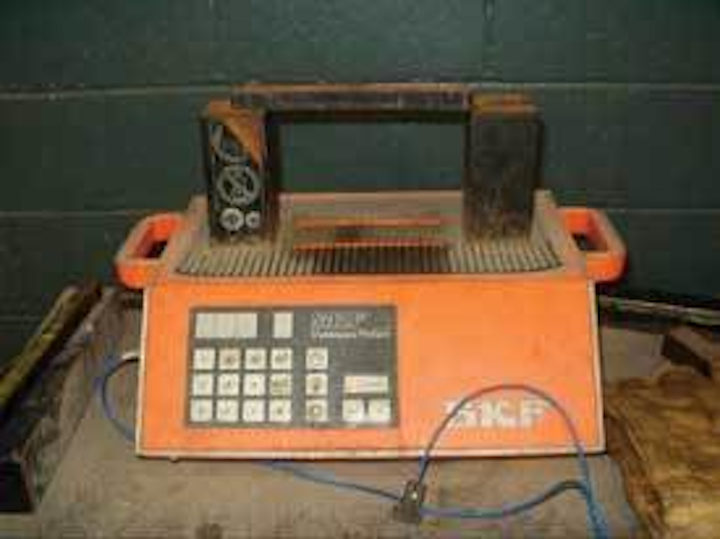 by Robert L. (Bob) Matthews
Is your pump clean enough to eat off? Or, it sounds better if we say, the pumps used in food processing are so clean that you can eat what's pumped through them - and they are. We talk about the cleanliness of food processing and that's for health reasons, but what about the health of the pumps. I teach and lecture on pump rebuilding and, a few weeks back, I was lecturing for Kansas State University. I told attendees that the bearings must be on a shaft and the bearing housing had to be clean enough to eat on if they wanted the best possible life for the bearing.
Pump bearings are clean from the manufacture; but, in the hands of a millwright, many things can happen. Look at the bearing heater in Figure 1.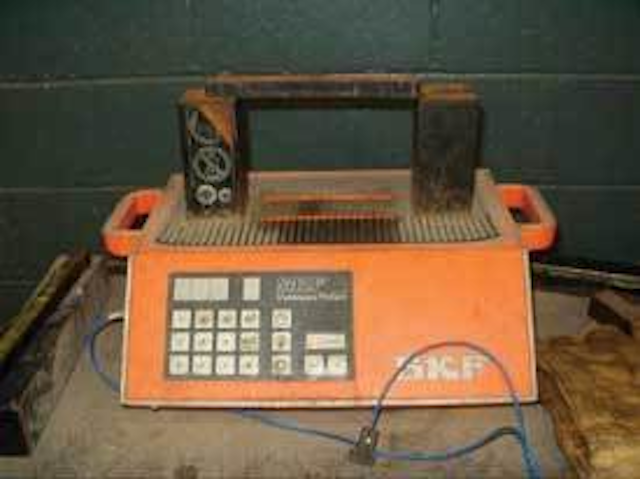 Figure 1. Bearing heater
Click here to enlarge image
This is not clean enough to eat off of, and it isn't clean enough to heat your bearings. You can be sure the bearing heater manufacturer doesn't intend for the user to use their equipment in this condition. We rebuild equipment that's critical to the plants operation with this bearing heater and others like it without a concern until it's brought to our attention. This bearing heater was used - as are others like it - to heat many bearings and some, if they failed, could cost the plant downtime of up to $90,000 a day (more or less). Go to the bearing heaters in your plant and inspect them as soon as you can, as a first step toward better reliability.
The food industry uses stretch wrap to cover and keep clean our food, and we can use stretch wrap to keep our bearings and pumps clean as well. This might sound too simple, but it helps.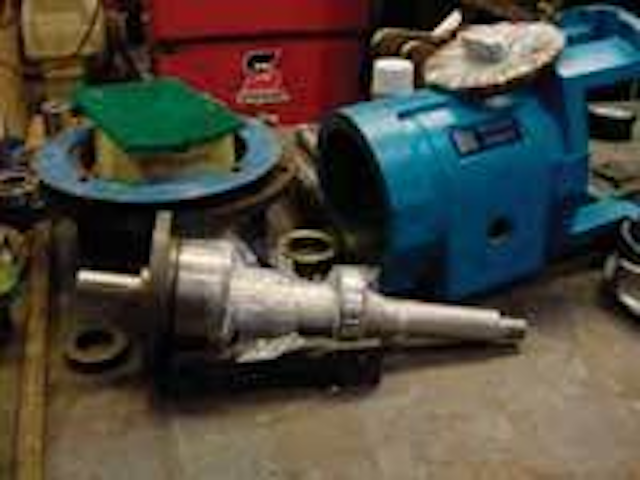 Figure 2. A stretch wrap
Click here to enlarge image
Painting the inside of the bearing housing* to seal the casting pores is a good step to bearing housing cleanliness. We used a red enamel to coat with called Glyptal for years and now some shops use epoxy paints that are excellent and long lasting when applied correctly.
* Note: Do not paint the machined surfaces of the bearing housing if they're critical to bearing fits.
Assemble the bearing assembly preferably with an assembly lube (not automotive - this is industrial) or the oil that you'll run in the pump, when possible. Be sure to use clean oil and fill from Intelligent Transfer Containers as they:
Protect lubricants from contamination
Reduce machinery downtime
Minimize spills and accidents, and
Several colors to code different grades of lubricants.
About the Author: Bob Matthews has 35-plus years of reliability maintenance experience - ranging from hands-on to supervision - in plant maintenance management, consulting and training. He has taught advanced pump rebuilding, lubrication, mechanical seals, braided packing, operator awareness, and other customized classes for companies like Exxon, Phillips, Westinghouse as well as Auburn, University of Alaska, LSU, the Vibration Institute, ASME, FSA, etc. Matthews is now the reliability manager for Houston-based Royal Purple Ltd., where he gives added-value services to the maintenance industry and its customers with lectures, training, and plant visits for reliability recommendations. He's a graduate from Lamar University, and has authored several industrial publications.