CPVC Piping: Cost-Effective, Low-Maintenance Option for Water, Wastewater Treatment
In recent decades, water and wastewater treatment industry methods have grown more complex with new disinfection technologies and chemical processes.
Mar 1st, 2007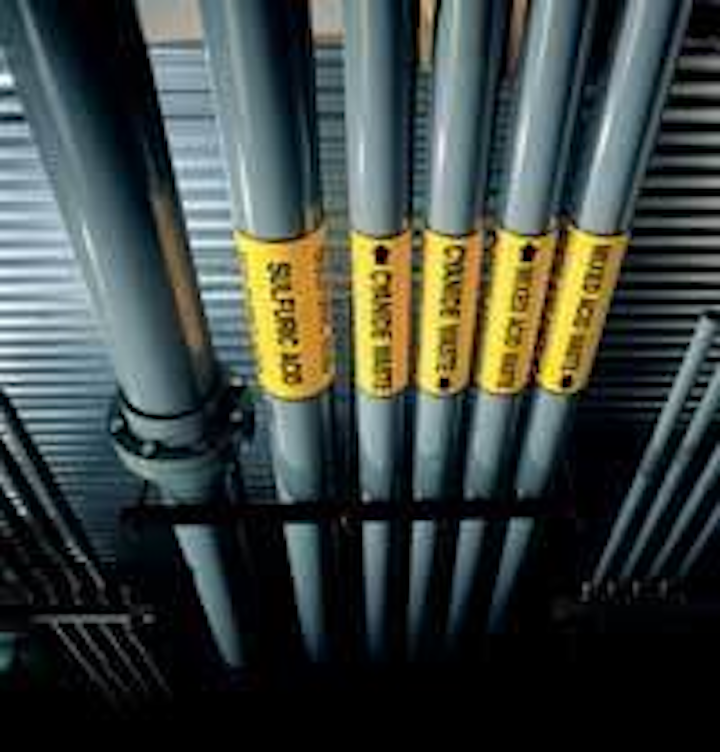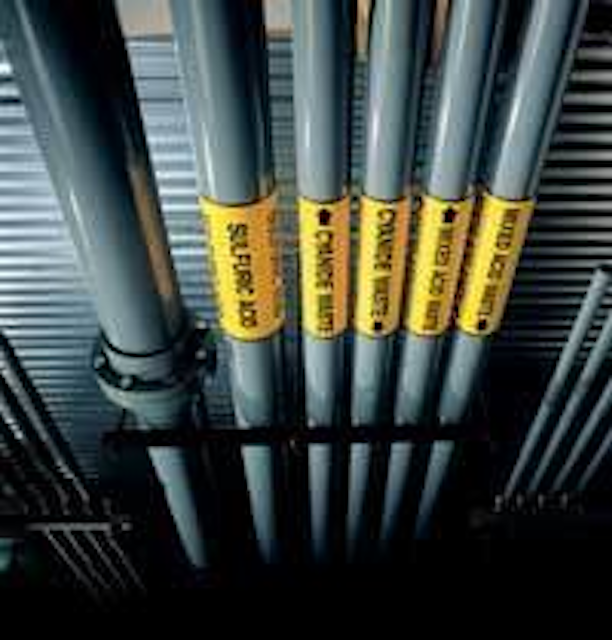 Click here to enlarge image
by Donald Towney
In recent decades, water and wastewater treatment industry methods have grown more complex with new disinfection technologies and chemical processes. Stricter discharge rules, increased plant flows and fewer sludge disposal options, coupled with tighter budgets, challenge operations and profitability of plants nationwide. In response, many have turned to chlorinated polyvinyl chloride (CPVC) piping systems, which offer superior corrosion resistance, mechanical strength and excellent lifecycle economics.
In use for over 45 years, CPVC is made to withstand corrosive and high-temperature applications, making it ideal for water and wastewater treatment systems. Pressure rated for operation up to 200°F, it's designed to maintain pressure-bearing capabilities for 50 years or more. It can handle corrosive acids and caustics used in disinfection and treatment processes, including sulfuric, hydrochloric, nitric and phosphoric acid, as well as bases such as magnesium hydroxide, sodium hydroxide and calcium hydroxide (lime). It stands up to the newest technologies in chemical feed systems in wastewater treatment, including sodium hypochlorite and ferric chloride. Its resistance to these aggressive chemicals - that can corrode metal equipment resulting in leaks, flow restrictions and premature failures - makes CPVC an attractive alternative. Thus, many municipalities are changing over from existing metal piping systems.
With tighter budgets and smaller staffs the reality for many plants, CPVC also offers easy installation. Unlike metallic systems that require welding, it's joined using a solvent cement system, reducing labor time and requiring fewer, less expensive installation tools. It also requires little or no maintenance because it's resistant to corrosion, pitting and scaling. It's about an eighth the weight of metal which translates into easier maneuvering onsite, easier installation and elimination of heavy equipment to lift and install the pipe.
In water treatment applications, particularly involving drinking water, contamination is an ongoing concern. Biofilm, specifically, is a critical issue, since once anchored to a surface, microorganisms can carry out a variety of detrimental reactions and interfere with water treatment. For example, in the late '90s, biofilms repeatedly caused Washington, D.C.'s water supply to violate federal standards for bacterial contamination.
In addition, once adhering to a pipeline wall, biofilm builds upon itself, adding layer upon layer, forming a plaque-like coating. Such growth can clog water lines to the point of insufficient water pressure. This becomes a hazard and a barrier for water treatment plants. More specific to metallic systems, many types of microbes that form biofilm are corrosive to metals. Some, such as sulfate-reducing bacteria (SRBs), excrete acids that cause pitting of metallic substrates, and add a foul taste and odor to the water.
In a study commissioned by The Netherlands' Ministry of Public Housing and completed by KIWA (the approvals agency for potable water piping systems), 13 different pipe products commonly used in drinking water, including metal systems, PEX and CPVC, were tested for microorganism growth promotion in water. Some plastics showed an affinity for biofilm formation, while others demonstrated a lower concentration than for metal samples tested. In the end, biofilm concentration was lowest on CPVC.
No single material is right for all applications. As metal is likely to deteriorate in corrosive environments, CPVC performance can also be compromised in certain applications. As an example, it isn't recommended for use with ammonium hydroxide. Consult the manufacturer to verify chemical compatibility before installation.
CPVC offers numerous benefits to the water and wastewater treatment industry, most notably its ability to stand up to aggressive chemicals used in today's disinfection and treatment processes. And due to its corrosion resistance and mechanical strength, which leads to extended service life, lower maintenance requirements and lower total installed costs, it's a cost-effective alternative that can be utilized in a range of treatment applications.
About the Author: Donald Townley is a piping system specialist for CorzanTM Industrial Piping Systems with Noveon Inc. He has been active in plumbing code development activities for both the UPC and IPC. Contact: 888-234-2436, ext. 5244, donald.townley@noveon.com or www.corzancpvc.com