Water Briefs
Basin Water Inc. acquired the bioreactor and biofilter business of Shaw Environmental & Infrastructure Inc.
Sep 1st, 2008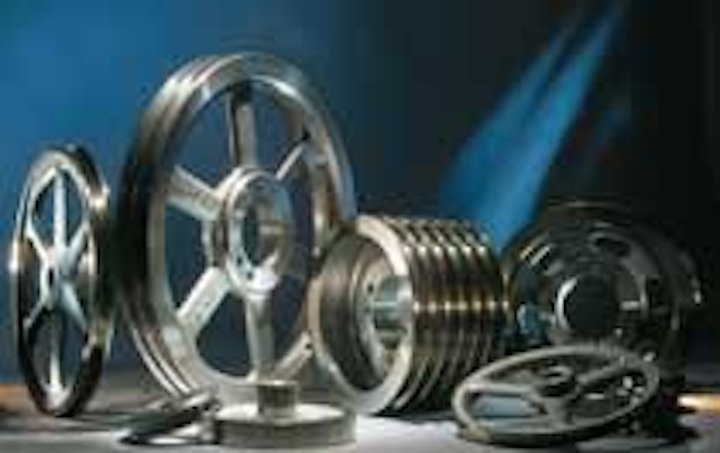 Basin Water acquires bioreactor, biofilter business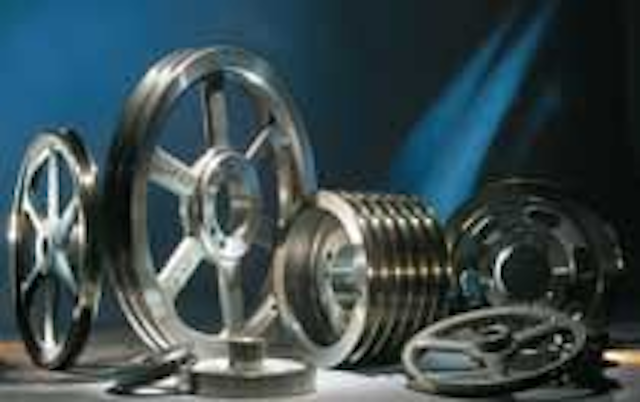 Baldor Electric has acquired Poulies Maska Inc. of Ste-Claire, Quebec, Canada, a designer, manufacturer and marketer of sheaves, bushings, couplings and related mechanical power transmission components.
Click here to enlarge image
Basin Water Inc. acquired the bioreactor and biofilter business of Shaw Environmental & Infrastructure Inc. for $1.5 million plus settlement of a disputed claim against Shaw for amounts Basin Water claimed to be owed. That dispute involved an ion exchange unit purchase agreement executed by Basin Water and Shaw in late 2005 valued at $5 million. Assets include design and supply of fluidized bed, membrane and suspended carrier bioreactors for treatment of groundwater and wastewater streams in industrial, municipal and federal applications. It also includes biofilters for treatment of air streams from municipalities and industry for removal of odor-causing and other contaminants.
Clyde Blowers to spend $1B on four Textron companies
Clyde Blowers, the East Kilbride, Scotland-based group owned by entrepreneur Jim McColl, reached a definitive agreement to acquire the Fluid & Power business unit from American Fortune 500 company Textron, which is based in Providence, RI. The deal, with a total value of $1 billion, involves purchase by McColl of four separate businesses from Textron: Maag Pumps systems, of Oberglatt, Switzerland, David Brown Gear Systems, of Huddersfield, England, David Brown Hydraulics, of Poole, England, and Union Pumps, of Battle Creek, MI. The business unit is projected to generate revenues of $645 million this year.
Water conservation celebrated at General Mills facility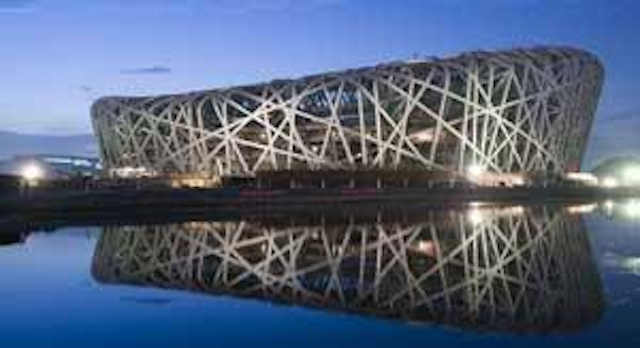 As new world records were set at the 2008 Beijing Olympics, the Hach GuardianBlue™ Early Warning System was analyzing drinking water to guard against potential contaminants.
Click here to enlarge image
Georgia Gov. Sonny Perdue toured the General Mills food processing facility in Covington to see firsthand the company's innovative approach to water conservation enabled by the plant's on-site wastewater treatment facility. Brought online in August 2006, it allows as much as half of the plant's water to be treated, restored and reused, trimming overall water consumption by an average of 46% – or about 5.3 million gallons per month or enough water to supply about 1,000 homes. In addition to the environmental benefit, General Mills estimates the facility saves it about $840,000 a year in water utility costs and surcharges.
Siemens acquisition to enhance industrial software offering
Siemens has expanded its portfolio of industrial software with an agreement to acquire innotec GmbH of Schwelm, Germany, an international vendor of digital engineering software and services for the process industry. This acquisition will increase the global leadership of Industry Automation, a division of the Siemens Industry Sector, in the market for industrial software. In 2007, Industry Automation already had acquired U.S.-based UGS, an industrial software supplier primarily active in the discrete manufacturing industry.
Trojan Technologies buys R-Can Environmental
Trojan Technologies has acquired R-Can Environmental Inc., a leading manufacturer of UV equipment in residential water disinfection applications. The combined entity will operate as a strategic business unit of Trojan. R-Can will operate under the Trojan name in its current location in Guelph, Ontario, Canada, and will be focusing on their strong experience in the Residential business. London, Ontario-based Trojan was acquired in 2004 by Danaher Corp., which also acquired Valencia, CA's, Aquafine Corp. in 2006.
WATER HEADLINES
Among other recent subheads at www.industrialww.com, see:
Cadiz, railroad company reach agreement for new water pipeline
Delaware facility picks Severn Trent Services' UV technology
ECOfluid wins two contracts for wastewater plants in Canada
EMCOR Group awarded electrical construction of N.Y. treatment plant
Earth Tech joins ThermoEnergy on NYC ammonia recovery facility
Tetra Tech awarded $50M U.S. Navy biological resources contract
Three N.M. clients renew O&M partnerships with CH2M Hill's OMI
Global Ecology Corp. initiates first U.S. water, soil remediation projects
Pentair cuts in-house bottled water use
Aquacell wins arsenic removal contract
Emisstar completes emission control project at N.Y. treatment plant
WEF to honor ADS, Accusonic with awards for alarm, meter systems
Black & Veatch to lead desalination research effort for Florida utilities
3M to acquire Swiss filtration supplier
Veolia Environnement selects Chicago for North American headquarters
SUEZ acquires Ga.'s Utility Service Company
Thermo Fisher acquires AquaSensors
Intel-New Mexico, Barksdale, John Deere join EPA's Performance Track
Wonderware acquires Houston's SAT Corp. to offer mobile solutions
MIOX gains $19M infusion to pursue industrial, global markets
Dow Water Solutions, two universities partner to research membranes
Elster completes interoperability testing for EnergyAxis AMI system
Colorado selects EnergyCAP for utility energy, water use tracking tool
Frost: Steady growth projected in global valves, actuators market
Oklahoma pipeline firm fined $5.3M for petroleum discharges in five states
Industrial contaminants linked to severe fish kills on Shenandoah River
Pa. enviro groups challenge coal firm's attempt to degrade stream
Aquatech awarded water contract FOR Sandy creek energy station
Canonsburg, PA's Aquatech International was awarded a pretreatment system contract by Sandy Creek Power Partners L.P. for the 900 MW Sandy Creek Energy Station coal fired super critical power plant in in Riesel, TX, for which Black & Veatch is the engineer. Owners of the plant – which include the Lower Colorado River Authority as well as a partnership between LS Power and Dynegy – expect it to be operational in 2012. Aquatech will supply a system consisting of two 5,250-gpm lime softening clarifiers, three 750-gpm multimedia filters, lime feeders, chemical feed systems, sludge thickening and a sludge compaction system.
Hanson piping To help cool water at Mexico power plant
Hanson Pressure Pipe is providing concrete pressure pipe for a project initiated by the Mexico's Federal Commission of Electricity (CFE) to construct the nation's first supercritical-pressure-coal-fired power plant. The $1-billion, 700-mW plant, located at the CFE's Pacifico power station in Lazaro Cardenas, Mexico, will be one of the country's largest power plants. Techint of Italy and Mitsubishi Heavy Industries, Ltd. (MHI), under contract to CFE, selected Hanson for a significant role in design and manufacturing of the plant's cooling water pipe system, which required over 200 individual pipe and fitting sections able to withstand seismic activity common in the area.
Study examines flow meter market
A new research study finds strong growth in the worldwide Coriolis flow meter market. The new study from Flow Research, "The World Market for Coriolis flow meters, 3rd Edition," finds that the worldwide flow meter market totaled $662 million in 2007, with a projected compound annual growth rate (CAGR) of 7.5% through 2012. By 2012, the worldwide market is projected to reach $950 million. The highest growth rates will be in China and other Asian countries, the Middle East and Africa and Latin America due to the need for high accuracy flow measurement in new process and power plants.
New industry alliance aims to change water paradigm
Imagine a world where water is viewed, managed and valued as one resource to meet future challenges on a watershed basis, with a focus on sustainability and green cities rather than segregated into clean water, drinking water, stormwater and water reuse interests. This is the vision of the Clean Water America Alliance unveiled Sept. 15 in Washington, DC. Among companies represented: AECOM, Black & Veatch, CDM Inc., GE Water 1, Siemens Water Technologies, Insituform, CH2M Hill, Infilco Degremont, Cadmus Group, Pepsi-Cola North America and MWH Americas, as well as several universities and the Nature Conservancy, Conservation Fund, Audubon Society, USEPA and related local agencies.