COMPANY NEWS
The American Filtration & Separations Society is holding a short course on basic liquid filtration and two topical conferences...
Jul 1st, 2005
The American Filtration & Separations Society is holding a short course on basic liquid filtration and two topical conferences - "Filter Testing, Procedures and Equipment" and "Diesel and Gas Emissions Legislated Requirements" - Sept. 19-22 in Ann Arbor, MI.
The Minnesota Department of Natural Resources (DNR) has retained HDR to conduct an environmental impact statement for expanding process capacity by 50% at the UPM/Blandin Paper Company Thunderhawk Project in Grand Rapids, Minn., with a final EIS issued in the fall. Anticipated construction costs are in the $700-800 million range.
In new analysis from Frost & Sullivan, "U.S. Wastewater Treatment Equipment Markets," it's estimated that revenue in this niche totaled $774.4 million in 2004 and will nearly double to $1.3 billion by 2011.
Emerson has acquired Solartron Mobrey, a specialist in measurement technologies including level, density, viscosity and flow computer products, from The Roxboro Group PLC (RXO) of the United Kingdom. It will be renamed Mobrey Measurement and become part of Emerson Process Management.
Foster Wheeler Ltd.'s Madrid-based subsidiary Foster Wheeler Iberia S.A. wins contract for engineering, procurement and construction (EPC) of a new delayed coker complex at Empresa Nacional de Petroleo's (ENAP) Aconcagua refinery at Concon, Chile. The project, which includes sour water stripper and wastewater systems, will be executed by a consortium led by Foster Wheeler and two other international companies.
Peerless Mfg. Co. won a multi-million dollar order from a manufacturer of nuclear power plant steam generators to provide steam dryers to be installed at the Diablo Canyon Power Plant in California.
UK pumps and fluid systems specialist, the Weir Group, is selling the desalination and water treatment businesses of its Techna Division to Veolia Water Systems in a deal worth US$48.76 million.
The Hach Co. reported that the ASTM D19 Committee has affirmed its luminescent dissolved oxygen (LDO) methodology as one of three ASTM standard methods for measuring dissolved oxygen in water. In other news, it is integrating the online analysis business division of Danfoss Water & Wastewater into its family of products, following acquisition of the Milwaukee business unit in May by Hach's parent company, Danaher Corp.
Siemens builds up strength in industrial drives with acquisition of Robicon, a New Kensington, Pa., manufacturer of medium-voltage converters for AC motors, bringing the company out of bankruptcy with a purchase price of $184 million. Its purchase of Flender Holding GmbH, another automation and drive specialist in Germany, was also approved by European authorities.
USFilter's new Environmental Services Group, based in Roseville, MN, will be part of the USFilter Services and Products Division, uniting the following brands for media and services in groundwater, air, and process water treatment: Westates Carbon, Recovery Services, USFilter Perchlorate Remediation, and Midas® OCM. In other news, the Siemens unit increased rates by 3% beginning July 1 for mobile demineralization, clarification, filtration and reverse osmosis systems.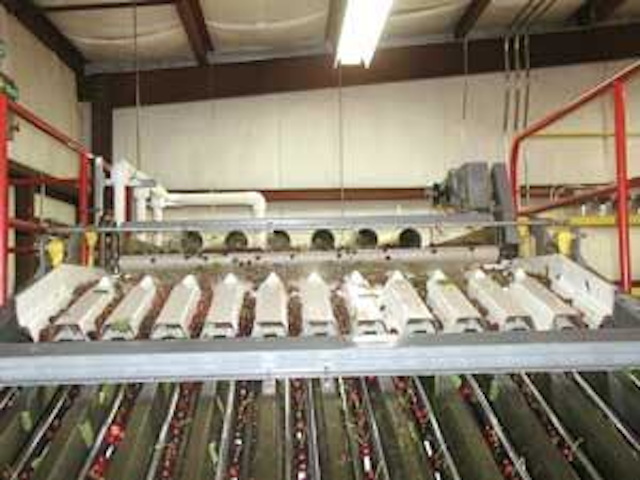 Click here to enlarge image
Orchard View Farms, a leading grower and packer of cherries in the Pacific Northwest, has selected and deployed an environmentally-friendly, ozone-based disinfection solution from Novazone to reduce foodborne pathogens, eliminate chemical use and cut water usage and wastewater disposal required in cherry processing.
Diversified industrial manufacturer Eaton Corp. has reached an agreement with Hayward Industries Inc. to purchase its industrial filtration business for an undisclosed price. With $100 million in sales in the previous 12 months, Hayward Filtration specializes in liquid, high-purity bag filtration systems.
Watts Water Technologies Inc. acquired the water connector business of the Donald E. Savard Company, of San Gabriel, CA, and also will buy Microflex N.V., a Belgian company that produces and distributes flexible, pre-insulated, waterproof PEX pipes for hot and cold water transport, as well as a range of accessory products including couplings, caps, and insulation kits.
Layne Christensen Co. will purchase 100% of the outstanding stock of Reynolds Inc., a privately held company founded in the mid-'30s that specializes in design/build water and wastewater treatment plants, water supply wells, Ranney collector wells, water intakes and water and wastewater transmission lines. In addition, Reynolds' Inliner Division is one of the largest providers of cured in place pipe (CIPP) services for sewer line rehabilitation in the United States.
The Austrian BWT AG, a European leader in water treatment, announced plans to spin off its wholly owned subsidiary Christ Water Technology with its business division Aqua Systems Technologies (AST).
Ex-senior vice president of Pentair Water Technologies Jorge Fernandez and Phillip Olsen, president of Midwest Water Engineering, have partnered together to form a new consulting business focused on water treatment. The new company is Water Science & Marketing LLC.
American Capital Strategies Ltd. has invested $30 million in a buyout of NPC Inc., a leading designer and manufacturer of flexible, rubber pipe-to-manhole connectors for sanitary sewer, stormwater and drainage systems.
The federal Office of Surface Mining is seeking public comment on plans to do an environmental impact statement on its rulemaking proposal known as the "stream buffer zone rule," after determining one or more alternatives being considered could potentially have significant impacts on the human environment...
R.W. Beck Inc. and Mott MacDonald Group have formed a joint venture, Beck-Mott MacDonald Power Systems, to offer a wider range of services to the electric power industry.
Parsons Corp. has formed a new global business unit Parsons Construction Group to combine assets, resources of Parsons Constructors Inc., Parsons Evergreene and Parsons RCI and focus its efforts in construction of water, transportation, infrastructure, and civil projects as well as environmental site remediation, and residential and commercial development.
Earth Tech Inc., a business unit of Tyco International Ltd., has completed work on a $45 million expansion and the upgrade of the wastewater treatment facilities at Hungary's largest oil refinery.
The European Patent Office has granted a Calgon Carbon Corp. patent on a process employing UV light to prevent infection from Cryptosporidium found in drinking water. In a surprising pre-trial ruling, however, a federal court in Canada declared the patent to be invalid, characterizing it as a discovery not an invention.
Walter Industries Inc. has agreed to acquire Mueller Water Products Inc. for $1.91 billion. The transaction will complement Walter Industries' existing U.S. Pipe operations, creating a major water infrastructure and piping systems company with leading business positions, significant scale, and good prospects for growth.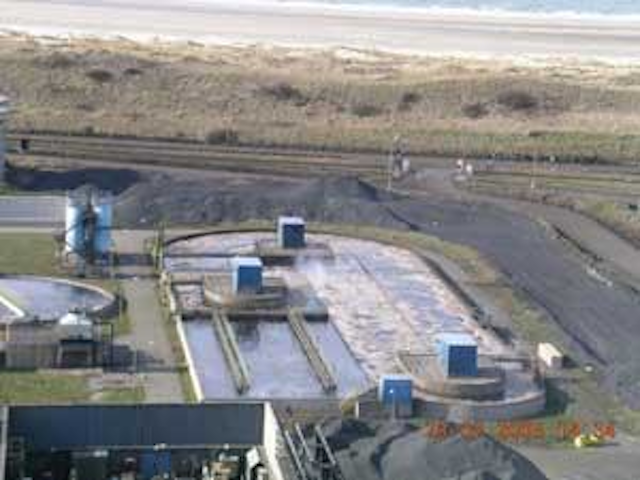 Click here to enlarge image
Corus, a leading European iron and steel producer, has acquired the latest respirometer from Glasgow, Scotland's Strathkelvin Instruments Ltd. resulting in the improved operation and security of biological wastewater treatment processes in IJmuiden, Netherlands.
The Association for the Advancement of Cost Engineering International presented engineering firm Hatch Mott MacDonald with an Industrial Appreciation Award for exceptional support it has given the project controls profession and to the association's aims and objectives.
Montreal's Avensys Inc., a subsidiary of Manaris Corp., announced its Intelligent Bubbler System was chosen by Hydro-Quebec for certain critical water level measurement applications. Avensys and Hydro-Quebec, one of North America's preeminent energy producers and distributors, collaborated in the development of the system.