WATER BRIEFS
Chris Rombach comes to Pacific Ozone's Benicia, CA, headquarters from Stedim Biosystems Inc.
Nov 1st, 2006
Pacific Ozone Technology hires new president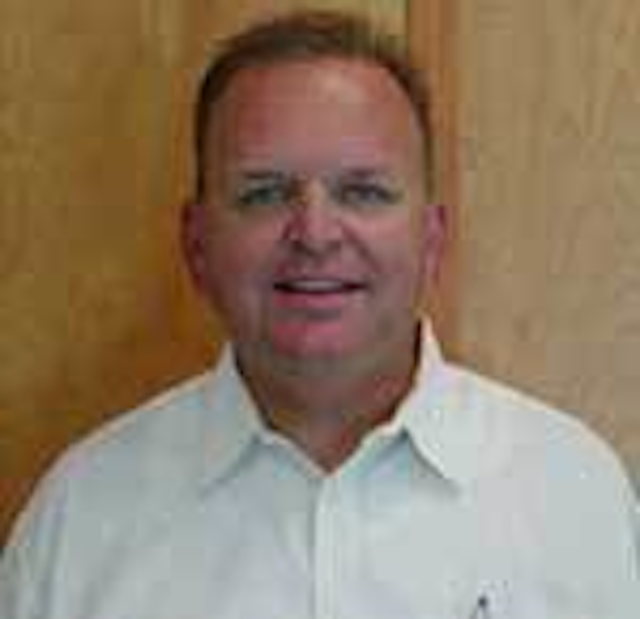 Click here to enlarge image
Chris Rombach comes to Pacific Ozone's Benicia, CA, headquarters from Stedim Biosystems Inc., a manufacturer of bioprocessing equipment, where he was president for the past eight years. At Stedim, he oversaw growth and global expansion in the biotech industry. He's excited about similar growth opportunities in the rapidly developing ozone industry.
Waste-to-energy biomass program unveiled in W. Mich.
Click here to enlarge image
A Ravenna, MI, dairy farm will be home to a new biodigester to turn animal waste into electricity. The construction of the dairy farm biomass conversion plant was in October by the Michigan Public Service Commission, Grand Valley State University, and farmer Tim den Dulk, whose farm will host the project. This will be a commercial demonstration of an advanced biodigester technology that converts renewable dairy biomass waste into valuable methane gas and then to electricity.
Parkson Corp.'s DynaLift MBR receives Calif. approval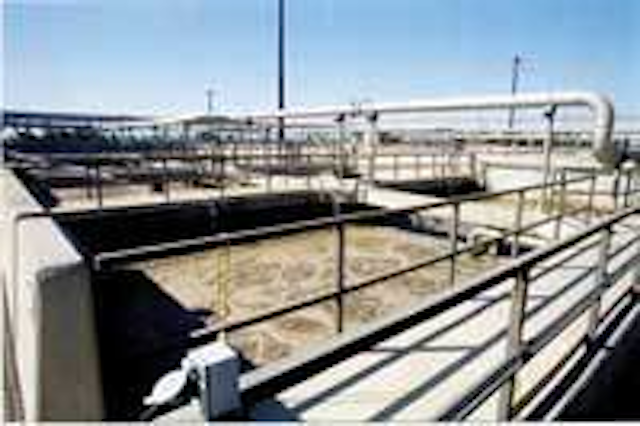 Click here to enlarge image
The California Department of Health Services has approved the use of Parkson Corp.'s DynaLiftTM Membrane Bioreactor (MBR) as an acceptable filtration technology that complies with the state's water recycling criteria (Title 22). The system is a flexible, out-of-basin system that uses external ultrafiltration tubular membranes with a simple biological wastewater treatment plant to provide extremely high-quality effluent for beneficial reuse. According to Douglas Wachter, Parkson vice president of business development, the approval of DynaLift by California is a milestone for the company.
Frost & Sullivan awards honor water companies
Several companies were honored recently by Frost & Sullivan recently. They include:
ABB Low Voltage Drives - 2006 Market and Product Leadership of the Year Award
Cummins Power Generation - 2006 North American Diesel Engine Technology Leadership of the Year Award
ECOfluid Systems, Inc. - 2006 Packaged Wastewater Treatment Technology Leadership of the Year Award
Flexpoint Sensor Systems, Inc. - 2006 Frost & Sullivan Award for Technology Innovation
Smith & Loveless, Inc. - 2006 Packaged Wastewater Technology Innovation of the Year Award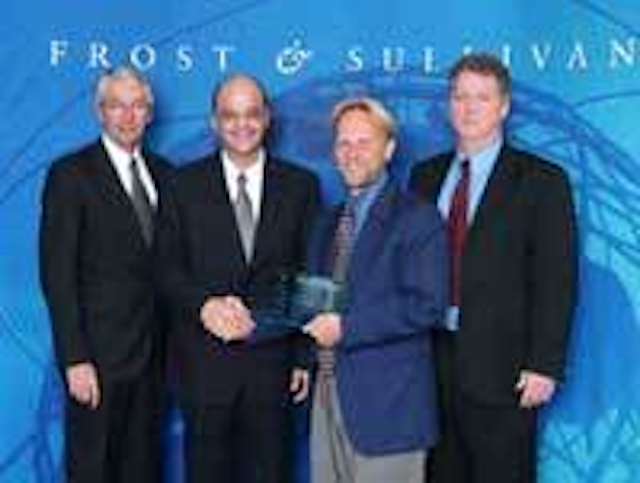 Click here to enlarge image
The Smith & Loveless award cited recent innovations including its TITAN MBRTM system, launched in late 2005, the BIOFICIENTTM Process, and its award winning BIOMIXERTM aeration and mixing technology. These new offerings supplement long-standing innovative and patented systems including the FAST® process, Marine FAST®, and the Model R OXIGEST® treatment systems.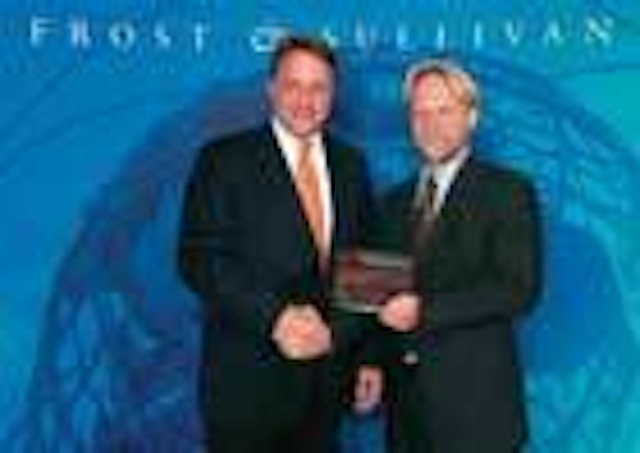 Click here to enlarge image
ECOfluid won recognition for its USBFTM, an upflow sludge blanket filtration clarifier. This single-sludge denitrification process incorporates all the processes required for biological treatment in a single reactor and circulation loop, using very little energy and no chemicals.
Most of the awards were presented at Frost & Sullivan's Growth Excellence Awards Banquet and Networking Sessions held in San Antonio in late September.
WEFTEC.06 breaks records
WEFTECTM.06, the Water Environment Federation's 79th annual technical exhibition and conference, hosted 17,632 attendees and a record 965 companies using 245,155 net square feet of floor space Oct. 21-25 in Dallas, TX, officially designating WEFTEC as the largest annual water quality exhibition in the world.
Oracle buys SPL
Oracle has acquired SPL WorldGroup, a leading provider of revenue and operations management software for the utilities industry and tax management software for government organizations. The move expands Oracle's applications drive into utilities and the public sector. SPL delivers solutions for customer care & billing, mobile workforce management, outage & distribution management, and asset management that are specifically designed for electric, gas and water utilities.
Survey shows permeability a critical corrosion factor
According to an independent survey of wastewater engineers, municipal managers and contractors, a chemically resistant lining's permeability to corrosive substances was shown to be the most important consideration during product selection. The survey was conducted in April 2006 by WaterOnline and sponsored by Sauereisen Inc., a third-generation manufacturer of industrial construction materials.
CDM welcomes Clabaugh to Industrial Services Group
Don Clabaugh, P.E., has joined CDM Inc.'s Industrial Services Group as a principal engineer and client service manager. With over 22 years of experience and an expert in groundwater flow, chemical transport, and hydraulic engineering, he'll support transportation, manufacturing, and energy clients to increase environmental accountability through remediation and risk management. He has managed or provided senior technical review for over 100 complex site investigations and cleanups.
Met-Pro's Duall Division gets biggest odor control order
The Duall Division, in Owosso, MI, received a $3.3 million order - its largest ever - to supply 16 odor control systems to a national environmental services firm. Six of the systems, about a third of the total order, are expected to be shipped in the fourth quarter of the company's current fiscal year ending Jan. 31. The order includes Duall F Series chemical scrubbers with Fybroc 5530 recirculation pumps and Duall model NH exhaust fans.
Ciba Specialty Chemicals chooses GE Fanuc software
Ciba Specialty Chemicals chose GE Fanuc's ProficyTM Plant Applications Batch Execution software, running on a Proficy HMI/SCADA - iFIX® platform, for two main pigment manufacturing processes at its Paisley, Scotland plant. The plant produces pigments used for coloring in a wide range of applications, including inks, paints, plastics and textiles. There are 10 process lines, each with its own batch server, and 15 iFIX client displays on the shop floor.
FuelCell Energy to power Calif. WWTP with dairy biomass
FuelCell Energy Inc. will supply an ultra-clean power plant that will run on a renewable supply of fuel from dairy-processing waste, generating electricity to run a municipal wastewater treatment plant serving California's San Joaquin Valley region. The winning proposal for FuelCell Energy's Direct FuelCell® (DFC®) power plant, submitted by distribution partner Alliance Power Inc., was selected by the city of Tulare over reciprocating engine and micro-turbines in a competitive bid process.
Software helps Montenay York earn 'Facility of the Year' recognition
Enviance, a provider of Internet-based, on-demand systems for the management and automation of environmental, health and safety (EHS) compliance activities, today announced that Montenay York Resources Energy Systems LLC, a leading North American waste-to-energy subsidiary of Veolia ES Waste-to-Energy Inc. and Veolia Environnment, has been chosen as "Facility of the Year" by Environmental Protection. Since implementing Enviance, Montenay York has processed over 1.3 million tons of municipal solid waste and has generated .65 million megawatts of electricity for 400,000 residents...
Pure H2O enters transportation, power generation sector
Pure H2O Inc. has signed a non-exclusive distribution and marketing agreement with HyTec Fuel Systems Inc. for its water technologies to the transportation and power generation sectors. The Reno company also announced it was in talks to acquire patent and technology rights of H2O Innovations and CMS Inc. impure water treatment systems for the agricultural, oil & gas, and mining industries. IWW
---
WATER HEADLINES
Among other recent headlines at www.industrialww.com, see:
Foster Wheeler awarded contract for two CFB boilers for Vietnamese power plant
Dow Chemical hikes biocides, ion exchange resin prices
Akzo Nobel sells MPP Systems to Veolia Water Solutions
Elster Electricity LLC's James Andrus to lead AMRA Board
Hydraulic Institute relaunches Pumps.org website
Purolite adjusts resin, catalyst, adsorbent prices 4-7%
UL certifies Val-Matic air valves to NSF 61
ISO 9001:2000 certification for TAH Industries
Samsung chooses MKS Instruments ozone system
FlowSense awarded $500,000 VA chiller construction project
Compass Minerals' North American Salt raises prices
Water industry veteran Gelosa to retire from Ashland Inc.
Ingersoll Rand acquires global low-pressure blower business of BOC Edwards
Whatman GD/XP filters prove effective for testing of heavy metals
Layne Christensen buys American Water's Underground Infrastructure Group
Poseidon Resources' Carlsbad power-desalination pilot plant recognized by IWA
Rohm & Haas hikes ion exchange resin prices worldwide
Dynasonics celebrates 30th anniversary