WATER BRIEFS
The U.S. Environmental Protection Agency's Engineering and Analytical Support Branch recommended Hach LDO Method 10360...
Sep 1st, 2006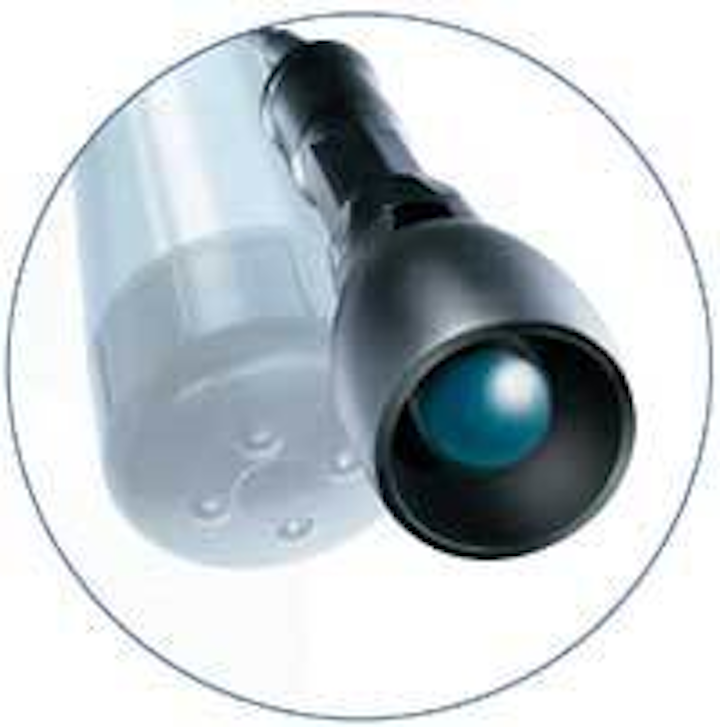 Hach method gets EPA nod to monitor wastewater
Click here to enlarge image
The U.S. Environmental Protection Agency's Engineering and Analytical Support Branch recommended Hach LDO Method 10360 (Luminescence Dissolved Oxygen) for the measurement of DO and the determination of biochemical oxygen demand (BOD) in wastewater, under the National Pollution Discharge Elimination System Program (NPDES).
Wilo EMU builds new North American headquarters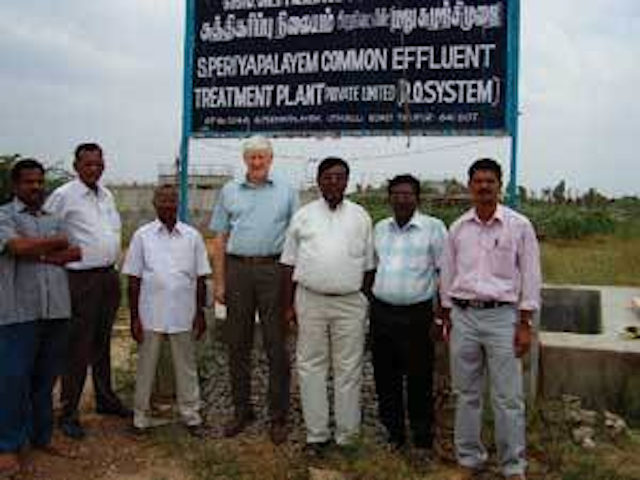 Click here to enlarge image
Groundbreaking ceremonies for a new Wilo EMU North American facility with a "water-oriented" design were held in July in Thomasville, GA. This facility, along with other offices and service centers across North America, will increase the availability of highly-durable and increasingly popular pumps and mixers. It's scheduled for completion in Spring 2007.
Siemens mobile treatment trailer industry's largest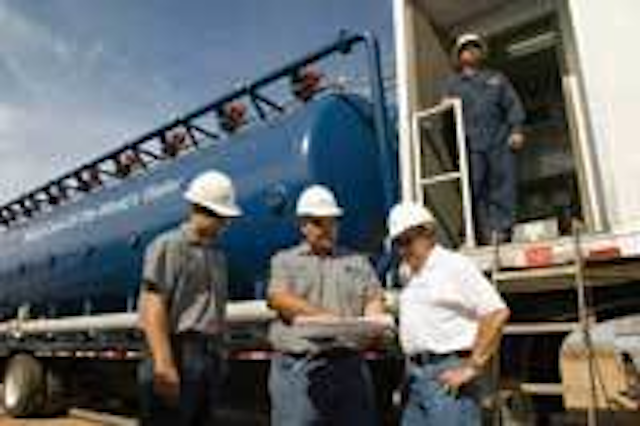 Click here to enlarge image
Siemens Water Technologies hits the streets in August with its Horizontal Filtration Trailer (HFT), which - with effluent rates of up to 1,600 gpm for general filtration and RO feedwater pretreatment up to 1,200 gpm - has the highest capacity flow rate of any single trailer on the market. And a joint venture of the Fujian Petrochemical Co., Exxon/Mobil and Saudi Aramco also chose Siemens Zimpro equipment for treating ethylene spent caustic and wastewater at a Chinese refinery in Quanzhou. It also purchased CNC Water Technology, a Beijing, China, system integrator which works primarily in industrial filtration.
Vactor Manufacturing produces 10,000th unit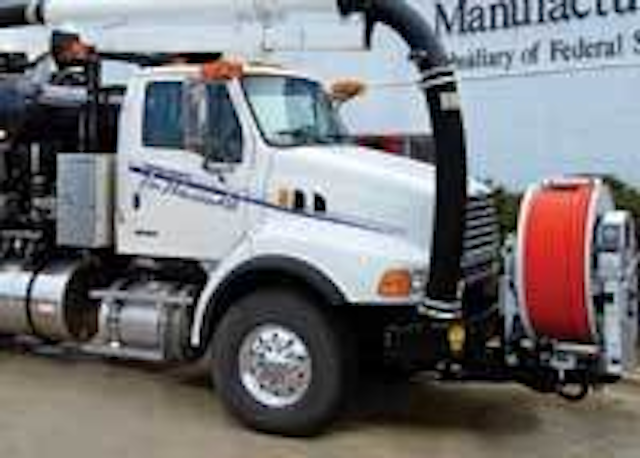 Click here to enlarge image
Vactor Manufacturing, the leading maker of sewer and catch-basin cleaners, in September produced its 10,000th sewer cleaning truck, a milestone unmatched in the industry. Manufactured in Streator, IL, Vactor® sewer cleaners have been a preferred brand since the product's inception in 1964, according to Mark Weber, president of Vactor parent company Federal Signal Environmental Products Group.
Novazone names president, CEO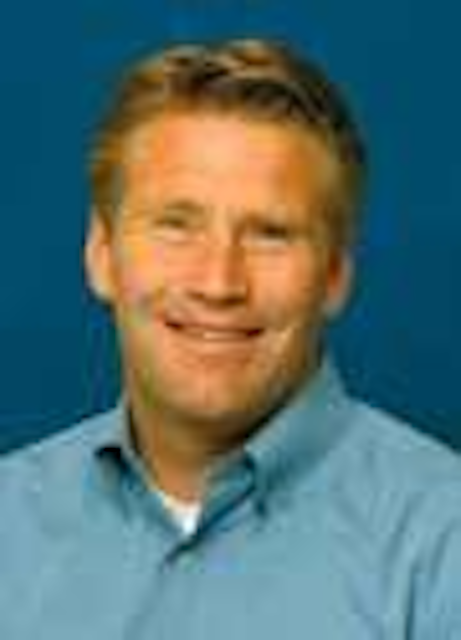 Click here to enlarge image
Novazone, a provider of clean technology solutions for food and water including advanced, ozone-based applications, appointed David Cope to president and chief executive officer. Previously chief marketing officer, he succeeds Paul White. With over 25 years of engineering, sales, marketing and executive management experience with BizGenics, Extricity, Marimba, Illustra and IBM, he joined the company in 2004.
BreitBurn Energy chooses VSEP membrane system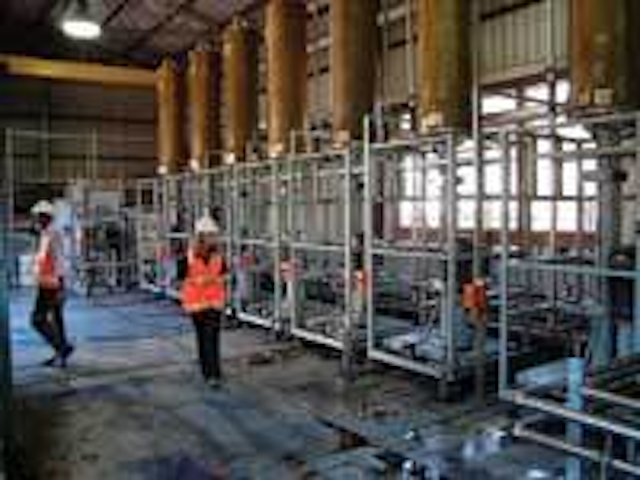 Click here to enlarge image
New Logic Research Inc., maker of a vibratory membrane filtration system, sold a VSEP system to create steam quality water from oilfield produced brine at a BreitBurn Energy facility in Santa Barbara, CA. BreitBurn is a subsidiary of Provident Energy Ltd., a Canadian energy trust. The system, which employs both nanofiltration and RO membranes, is fed process water used in the oil production process. Resulting permeate is cleaner than drinking water, and will be reused as boiler feed water. New Logic also installed a VSEP system at Australian Hardboard Ltd.'s water recycling plant in Queensland.
Lydall to distribute Solid State Cooling systems
Lydall Industrial Thermal Solutions Inc., makers of Affinity® chillers, announced a distributor agreement with Solid State Cooling Systems. This distributor agreement will cover Solid State's TR1200 and a cooperative development agreement for the Thermorack 3500. A New York-based company, it designs and builds compact, reliable, thermoelectric temperature control products, compact liquid chillers, thermoelectric heat exchangers, DC power supplies and liquid cold plates.
H2O Innovation buys membrane specialist
Quebec City, Canada's H2O Innovation (2000) Inc. executed an arm's length asset purchase agreement with Membrane Systems Inc., a new wholly owned subsidiary of H2O Inc., and Membrane Systems Corp. (MSC), of Poway, CA, pertaining to acquisition of substantially all assets held by MSC for an amount of $2,875,000. MSC applications include beverages, chemical processing, electronics, metal finishing, potable water, pharmaceutical, power generation, mining, and petroleum.
Rohm & Haas hikes resins prices
Philadelphia's Rohm and Haas has raised prices worldwide by 4-6% across its range of ion exchange resins, adsorbents and catalysts. The increase, due to continued high energy and raw material costs, was effective Oct. 1 or as contracts permit. The company also opened a $60 million R&D center in Shanghai and extended a Nanophase Technologies Corp. partnership for semiconductor polishing (CMP).
Xerium sells Huyck dewatering business
Youngsville, NC's Xerium Technologies Inc. completed the sale of its Huyck Dewatering Equipment business, based in Whitstable, UK, to subsidiaries of Groupe Laperriere & Verreault Inc. With first half 2006 sales of $2 million, Huyck is engaged primarily in the business of the manufacture and sale of equipment utilized in the wet end of paper-producing machines for the purpose of enhancing the removal of water from the paper manufacturing process.
Poultry processing deal buoys Hammonds Water
Hammonds Water Treatment Systems Inc., a subsidiary of International American Technologies Inc., received an order for calcium hypochlorite for $764,500. This reflects continued growth in demand for solid disinfection used in food processing, waste treatment and potable water treatment markets. The order will supply product to the poultry processing industry, through the end of 2006 and is consumed by systems that include Hammonds' proprietary tablet feeders.
Clean Harbors completes acquisition of Teris LLC
Clean Harbors Inc., a provider of environmental and hazardous waste management services, completed the acquisition of Teris LLC, an environmental services company based in Dallas, for $52.7 million in cash, including $10.3 million in net working capital, from SITA U.S.A. Inc., a subsidiary of Suez Environnement S.A. With 2005 revenue of about $95 million and several facilities, Teris operates an incinerator in El Dorado, AR, and a treatment, storage and disposal facility in Wilmington, CA.
Cummins Power Generation raises prices
Cummins Power Generation, a division of Cummins Inc., announces price increases for its commercial generator set products of 15-2,700 kW due to market conditions and rising raw materials costs. Prices of EPA Tier 3-certified generator sets will rise by up to 10% while prices of EPA Tier 2-certified generator sets will rise by up to 7%. Higher prices also reflect advanced technology to achieve EPA-mandated lower emissions levels to take effect on Jan. 1, 2007.
Layne Christensen buys cooling water intake specialist
Layne Christensen bought Collector Wells International Inc., a $6.5 million specialty water services firm that will be combined with a similar business acquired in its Reynolds Inc. purchase to take advantage of strengths in radial collector wells, seawater collector wells, fixed-screen surface water intakes, infiltration galleries, etc.
CDM buys industrial firm, finishes WERF study
CDM Inc. bought assets of A.W. Goodman & Associates Inc., of New Albany, IN, enhancing its resources and services to industry in wastewater treatment, plant process troubleshooting, and facility operation and maintenance. The Cambridge, MA-based engineering & construction consultant also completed an in-depth, two-phase WERF study - in cooperation with the University of North Carolina - to assess the potential for membrane technologies to expand the reuse of secondary effluent.
Severn Trent sells Hydra-Stop
ADS LLC, formerly ADS Corp., has announced the acquisition of Severn Trent Pipeline Services, a division of Severn Trent Services. With regional offices located throughout the United States, Severn Trent Pipeline Services provides specialized water distribution and sewer collection system analysis, pipeline and structure rehabilitation, and Hydra-Stop® line stopping and tapping equipment, insertion valves, and services.
FilmTec unveils membrane plant, LAUNCHES DOW WATER SOLUTIONS
FilmTec Corp., a subsidiary of The Dow Chemical Company, announced the successful start-up of its RO membrane manufacturing facility in Edina, MN. Dow also unveiled its Dow Water Solutions business unit, which replaces Dow Liquid Separations - a move announced when it acquired China's Zhejiang Omex Environmental Engineering in June. It signed a licensing option with ZDD Inc. for its Zero Discharge Desalination process. And it raised DOWEX prices by 5%.
GL&V wins nearly $50 million in contracts
Groupe LaPerriere & Verreault Inc.'s Process Group (Dorr-Oliver Eimco), which continues to benefit from strong activity in the global mining industry, was awarded several major ore processing equipment contracts totaling CDN$34 million [US$30.6 million] over the past few weeks.