The Challenge to Clean Water Progress... Why Industry Must Be a Partner
With many communities using sewer pipes up to 100 years old, much of our nation's clean water infrastructure needs repair or replacement.
Sep 1st, 2006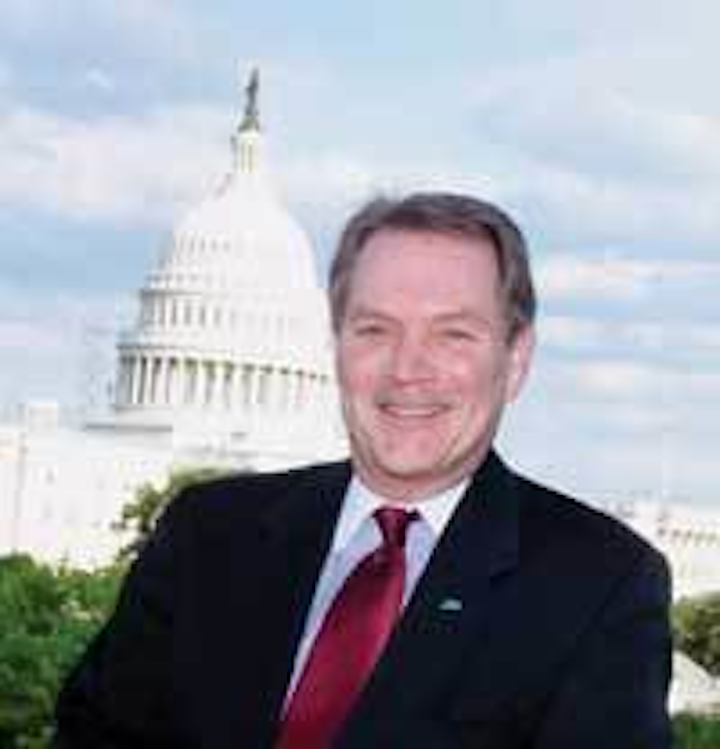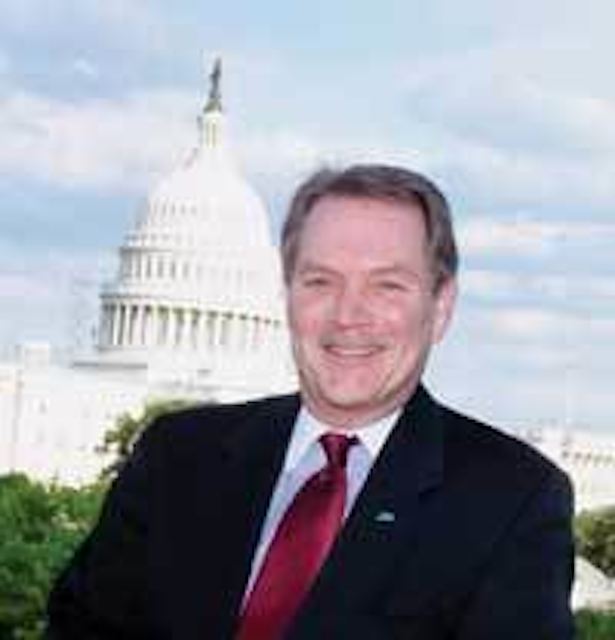 Click here to enlarge image
With many communities using sewer pipes up to 100 years old, much of our nation's clean water infrastructure needs repair or replacement. The American Society of Civil Engineers gives our nation's water infrastructure a D- for its poor condition. According to the U.S. Environmental Protection Agency (EPA), if the problem is left unaddressed, we could see a return to pre-Clean Water Act levels of impairment as early as 2016. The EPA, General Accounting Office (GAO) and Water Infrastructure Network (WIN) all report a $300-500 billion gap between existing needs and what's actually spent on our aging infrastructure.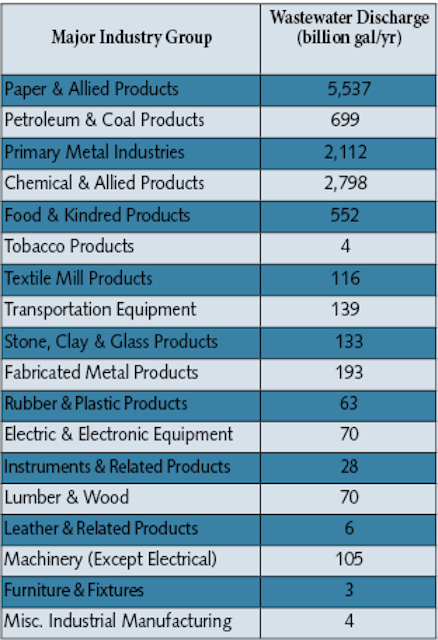 Click here to enlarge image
Industrial Growth
Clean water helps drive our economy. Without it, manufacturers can't make products, power plants can't generate electricity and farmers can't grow crops. According to the U.S. Geological Survey (USGS), industrial and commercial users withdraw 53% of freshwater drawn from U.S. water sources. Water is a key ingredient in soft drinks, beer, prepared foods, paints, cleansers, inks, pharmaceuticals, toiletries and a host of other products. Many industries use water in production processes, including manufacturers of electronics, microchips, metal plating, and paper. Also, many industries use water to cool boilers or drive turbines to make electricity. The largest of these are the nation's electric power plants, petrochemical facilities, and heavy manufacturing plants. For all industries, clean water reduces the cost of production.
Municipal Wastewater
Many industries send their wastewater to municipal wastewater treatment plants. They pay for these services through sewer use fees typically much less than the cost of building their own treatment plants. Municipal wastewater treatment facilities operate at a significantly greater scale, enabling savings over individual industrial plants. In the food and textile industries, for example, the cost of using a municipal facility is two to 40 times less per gallon than on-site treatment. In short, industries often rely on municipal wastewater treatment plants to treat their wastes 24 hours a day, seven days a week, and their expansion often depends on the capacity and treatment capabilities of their municipal treatment plant.
Emerging Challenges
A new set of emerging challenges will only add to existing infrastructure maintenance and upgrade costs. To name but one example, industry and public utilities face a growing challenge from emerging pollutants. A recent Washington Post article on male bass bearing eggs due to endocrine disrupting compounds demonstrates the complexity of ensuring clean water is only increasing. These compounds are just part of a class of "emerging pollutants" - from pharmaceuticals, surfactants, personal care and hygiene products - drawing increasing attention from federal and state regulatory bodies. Though the science regarding these issues is still in its infancy and the EPA and USGS are studying the contaminants more closely, they demonstrate the obvious need for industry and municipal, state and federal government to partner more closely to ensure the lofty "swimmable/fishable" goals of the Clean Water Act.
In short, clean water challenges are only going to grow more complex and costly, not less. Thus, the National Association of Clean Water Agencies (NACWA), with hundreds of organizations, formed a broad coalition to enact a federal Clean Water Trust Fund to help ensure availability of clean water for businesses and industries across the country - see websites for WIN (www.win-water.org) and Clean Water America (www.cleanwateramerica.org). The recently introduced Clean Water Trust Act of 2006 would provide nearly $38 billion over five years, via a trust fund, to help make needed infrastructure improvements and help public utilities meet the emerging challenges of the 21st century. NACWA looks forward to working with industry to seek the passage of this legislation in the 110th Congress.
Lowering Regulatory Costs
Under state and federal permits, industries legally discharge billions of gallons of wastewater each year to the nation's rivers, lakes and coastal areas (see Table). Industries treat these wastewaters to meet permit limits, which are based on assimilative capacity of the receiving water body. If the receiving waters are poor quality, little or no industrial discharges would be allowed. This is the case, for example, in many parts of central Florida, where no discharges are allowed from either industrial or municipal facilities because of limitations on receiving waters. A Clean Water Trust Fund would provide a stable funding source for infrastructure needed to maintain and improve the quality of America's waterways.
Need for Trust Fund
Financing the infrastructure funding gap entirely with utility rate increases would result in a doubling or tripling of rates, with small, rural and low-income communities hit the hardest. Without federal assistance, both small and large communities will have to pass all costs onto ratepayers - or fail to meet their infrastructure improvement needs. A Clean Water Trust Fund would spread the costs over more users, making clean water infrastructure more affordable and more available. It also will help ensure that American businesses and industries have:
Access to clean and safe water for their products and processes
Cleaner and healthier receiving waters for wastewater discharges
Affordable access to municipal wastewater treatment plants for final treatment and disposal of their wastes.
About the Author: Ken Kirk is executive director of the National Association of Clean Water Agencies (NACWA), formerly known as the Association of Metropolitan Sewerage Agencies (AMSA). He's been affiliated with the organization since 1978, before which he worked for the Water Environment Federation and EPA. Kirk is also chair of WIN. In 1996, he won the Hammer Award for Reinventing Government for his work on the EPA National Combined Sewer Overflow Policy. Contact: 202-833-2672 or info@nacwa.org